MeeToo: An App Against Gender-Based Violence in Kazakhstan
April 26, 2022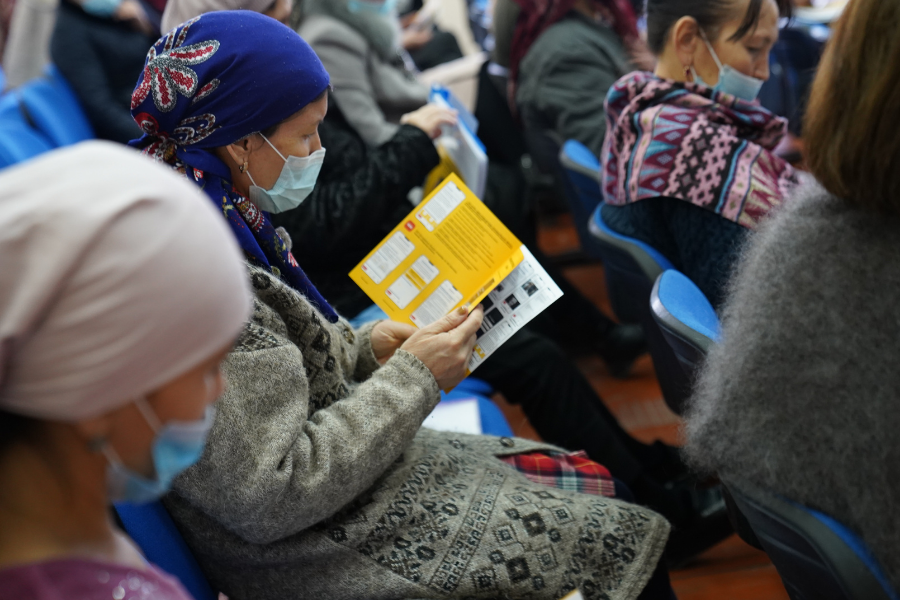 Warning: This story discusses gender-based and intimate partner violence.
Umit is a successful woman who independently runs a thriving business in Kazakhstan's Turkestan region. She provides everything her two children need to have happy, healthy childhoods. Yet, mere years ago, she says, this life seemed out of reach.
Umit and her children are survivors of domestic violence. They left an abusive home in the early days of the COVID-19 pandemic. To help her take this courageous step, Umit turned to Zan Talaby, a women's center she discovered on social media. There, she and her children found the necessary social, psychological, and legal support to begin building this new, happier chapter of their lives.
Zan Talaby offers comprehensive services for survivors of gender-based violence (GBV) like Umit in southern Kazakhstan. Since April 2020, the organization has actively worked with EF's Institutional Development Program (IDP), a part of the Social Innovation in Central Asia (SICA) project.
EF's expertise helped Zan Talaby redesign their project management, funding, and outreach strategies to be effective during the pandemic. Through IDP, Zan Talaby revised their psychological support techniques and trained hundreds of local women and children to recognize GBV. They also partnered with over 50 local journalists and social media influencers to reach survivors online, like Umit.
Unfortunately, Umit's success story is not yet the norm for GBV survivors in the region—especially during the pandemic. In Kazakhstan, cases of domestic violence increased by an estimated 40 percent during the pandemic. However, appeals to police and resource centers declined, as survivors sharing a roof with their abusers lacked the privacy to search for and contact help. In rural areas like Turkestan, where lockdowns compounded already limited access to support services, online services became many survivors' only recourse.
Meeting this immense need required Zan Talaby to scale up their services rapidly and creatively. They applied to EF's SICA project for additional support in designing an innovative solution to this emerging social problem. Thus, the MeeToo app was born.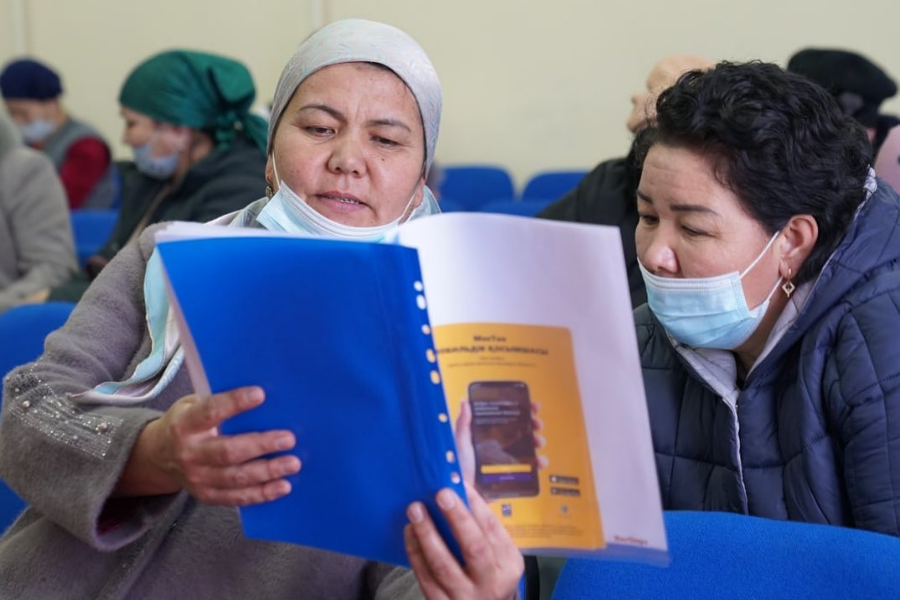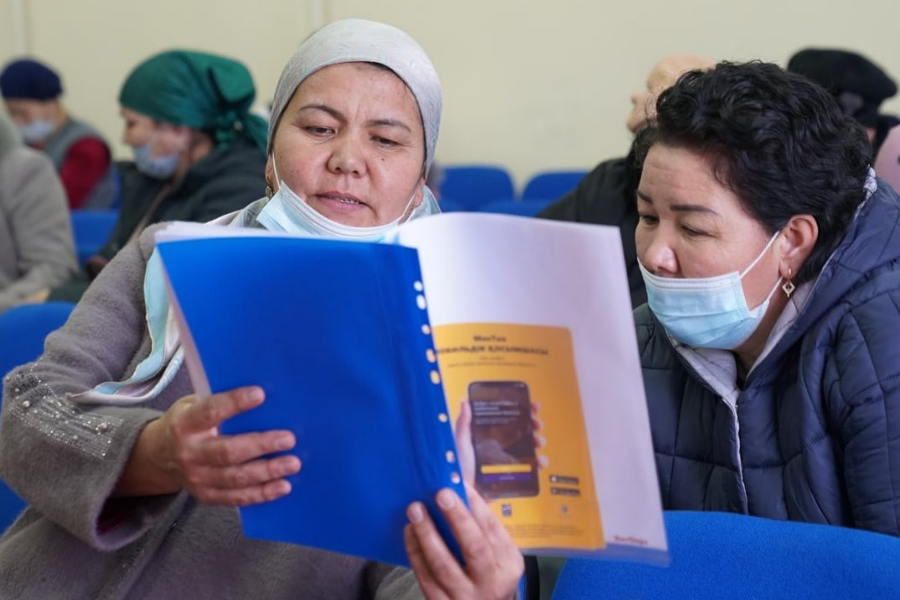 MeeToo is a multi-faceted mobile app for preventing, countering, and recovering from gender-based violence. In emergencies, users can press an SOS button that links directly to a police hotline.  Survivors can connect with local law enforcement, crisis centers, and NGOs through MeeToo's WhatsApp and Telegram channels. The app also features an e-library with mental health resources, women's seminars, and job boards to help survivors gain financial independence.
To center women's voices in the development and promotion of this truly expansive platform, Zan Talaby interviewed over 150 women.  These conversations raised key issues like children's experiences of violence and the need for emergency psychological assistance to survivors. Thanks to lessons learned through IDP, Zan Talaby was able to address each one of these needs by uniting civil society organizations, government institutions, and ordinary citizens.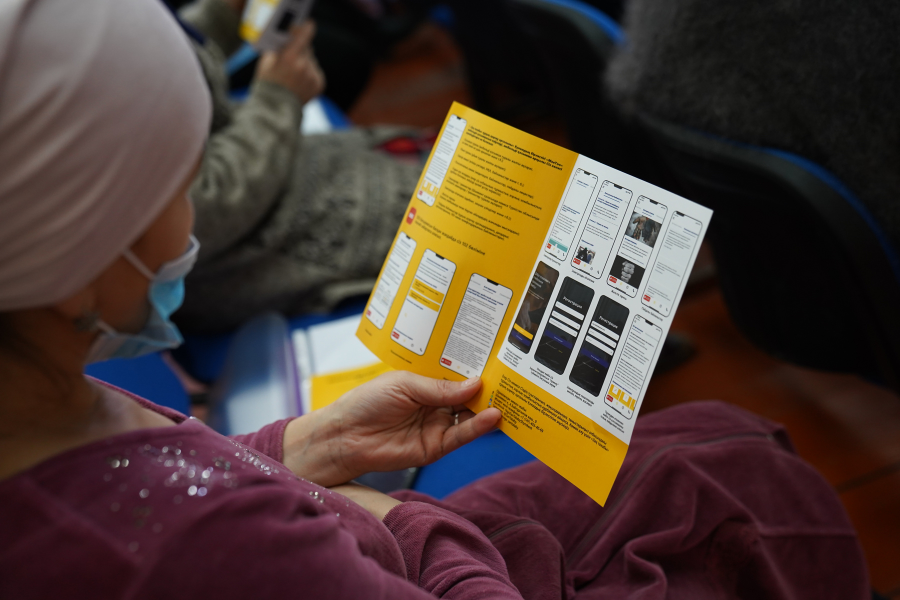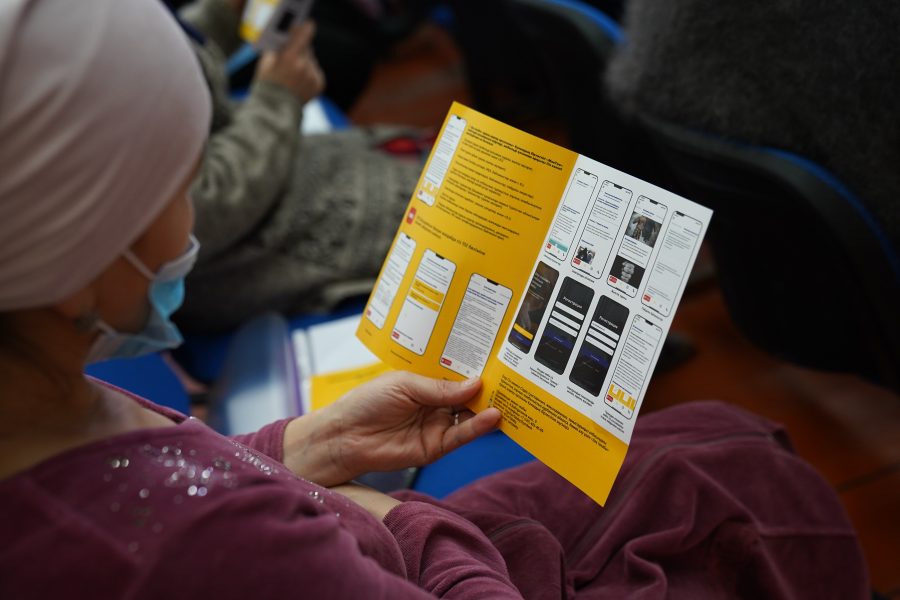 Zan Talaby launched MeeToo on the International Day for the Elimination of Violence Against Women, November 25, 2021. In just five months, over 900 users have downloaded the application, and more than 70 survivors have used the app to seek support from Zan Talaby's professionals.
With MeeToo, survivors like Umit can protect their rights without waiting for the pandemic to subside. The MeeToo app puts keys to a safer future right at their fingertips.