Eurasia Foundation (EF) and the National Council of University Research Administrators (NCURA) have partnered to present a 5-part webinar series on best practices in research administration.
Over the course of the 5 webinars, experts in the field of research administration give nuanced insights into the field of research administration and the process of securing research grants. Topics covered range from the early stages of the process, including proposal development and the use of databases to find funding sources, to negotiating institutional politics, to later-stage questions like managing finances after being award a grant.
The webinar presenters are all standout experts in the field of research administration at a various of US institutions of higher education. The table below provides information about the date and time of each webinar, along with information about the presenters:
Schedule
Topic
Presenter
Thursday, March 16, 8:00 AM, EST
Proposal Development
Shandra White
Director of Research Enhancement and Sponsored Projects, The George Washington University
Thursday, March 23, 8:00 AM, EST
Funding Opportunity Databases
Tricia Callahan 
Director of Proposal Development, Miami University in Ohio
Thursday, March 30, 8:00 AM, EST
Award Negotiations
Robin Riglin
Senior Associate Director of Sponsored Programs, Pennsylvania State University
Thursday, April 6, 8:00 AM, EST
Award Management
Robert Andresen 
Director of Research Financial Services, University of Wisconsin – Madison
Thursday, April 13, 8:00 AM, EST
Institutional Policies
Panda Powell
Director of Sponsored Programs, University of North Carolina Wilmington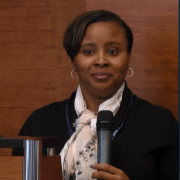 Shandra White is the Director of Sponsored Projects and Research Enhancement for The George Washington University.  As Director of Sponsored Projects, Ms. White leads, designs and implements research administration, operations and development, pre-award, contracting and post-award, including research enhancement to continue furtherance of GW's strategic research initiatives and individual researcher aspirations and grantsmanship. Ms. White's professional experience spans nearly 20 combined years in federal and private grants and contracts management and university research administration. Her grants and contracting experience includes positions with the U.S. Department of Commerce, the Corporation for Public Broadcasting, The Public Welfare Foundation, and George Mason University. Ms. White is an active member in research administration and development associations (SRA, NCURA, NORDP) and serves as the university's administrative lead for the Federal Demonstration Project.
Ms. White received her BS in Business with a concentration in Human Resource Management from Regent University.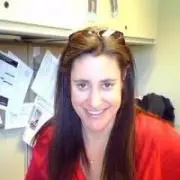 Tricia Callahan is the Director for Proposal Development at Miami University in Oxford, OH. As such, she oversees all grant-related training activities, pre- and post-award, for the faculty, staff, and students at her institution. Ms. Callahan has been an active member of the National Council of University Research Administrators (NCURA) since 1999, just one year after beginning her career in research administration at the University of Louisville. She regularly serves as a presenter, co-presenter, and discussion group leader at both the regional and national levels. In March, 2005, she co-presented a webcast on "Effective Proposal Development for Faculty and Staff at Smaller Institutions" with colleagues from Western Kentucky University and Middle Tennessee State University and has given several dozen workshops and presentations for NCURA, SRA (Society for Research Administrators), and the GRC (Grants Resource Center). Recently, she was co-chair of the NCURA PRA (Pre-award Research Administration) meeting in San Francisco, CA and took part in the NCURA 2016 Executive Leadership Program (ELP). Additionally, Ms. Callahan is currently serving on the NCURA Peer Review Council, is a traveling workshop faculty for NCURA's Fundamentals, and is a 2015 Global Initiatives Fellow.
Ms. Callahan graduated from Miami University with a BA in psychology and received an MA in experimental psychology from the University of Louisville.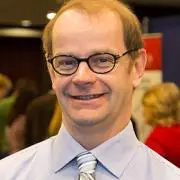 Robert Andresen is the former President of NCURA (National Council of University Research Administrators). He has presented sessions at regional, national, and international meetings on a wide variety of research administration topics. He is also the Director of Research Financial Services at the University of Wisconsin-Madison. He and his staff are responsible for all areas of financial and non-financial post-award administration at one of the world's largest research universities (US$1.1 billion in annual R&D expenditures). In addition, he and his staff are involved in the development and negotiation of the University's F&A and fringe benefit rates.
Robert received both a Bachelor and a Master Degree in Business Administration from University of Wisconsin, Madison.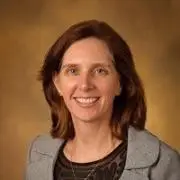 Robin Riglin is the Senior Associate Director of the Office of Sponsored Programs at the Pennsylvania State University, a top 20 research institution. She has over twenty years' experience in Contract and Research Administration, having spent ten years working as a Contract and Subcontract Administrator for private industry, and over ten years as a University Research Administrator. She has taught both Basic and Advanced FAR Workshops at the NCURA Annual Meeting in Washington, DC. In 2015, Ms. Riglin spent two weeks in China as a recipient of the NCURA Global Fellowship.
Ms. Riglin holds a B.A. in Political Science from the University of Pittsburgh and a J.D. from the William and Mary Law School.  Prior to entering the field of contract and research administration, Ms. Riglin practiced law for several years.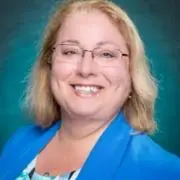 Panda Powell is celebrating 31 years in research administration in 2016. She has been Director of Sponsored Programs and Research Compliance (SPARC) at University of North Carolina Wilmington (UNCW) for the past six years.  Prior to coming to UNCW, her career had encompassed university, state, private, non-profits as well as consulting work.  Well versed in federal guidance including the new Uniform Guidance, she has extensive knowledge of research administration including proposal development, budgeting and cost accounting standards and has presented at UNCW, local, state, regional and national Research Administration conferences as well as acted as National Council of University Research Administrators (NCURA) Peer Reviewer.
Ms. Powell received her Bachelor of Arts from the University of Kentucky and her Master's in Business Administration from University of Phoenix. She obtained her CRA (Certified Research Administrator) in June 2005.
Logistical Information: The webinars will be conducted in English. Simultaneous Russian interpretation will be provided. Each webinar will last one hour.
Attendees of the series will receive electronic certificates of participation (one certificate per each webinar). If you successfully attend all five webinars, in addition to certificates, the National Council of University Research Administrators (NCURA) will provide you with 0.5 Continuing Education Credits.
If you are interested in the webinar, you must fill out the registration form found at this link to receive additional registration information (February 27, 2017 – April 13, 2017). 
You can also get more information and check the times, topics, and dates of the webinars on the SEE webpage, and our Facebook and Twitter pages. If you have any additional questions, please sent them to [email protected].