Eurasia Foundation Supports Kazakhstani Universities through UniLinks
November 8, 2023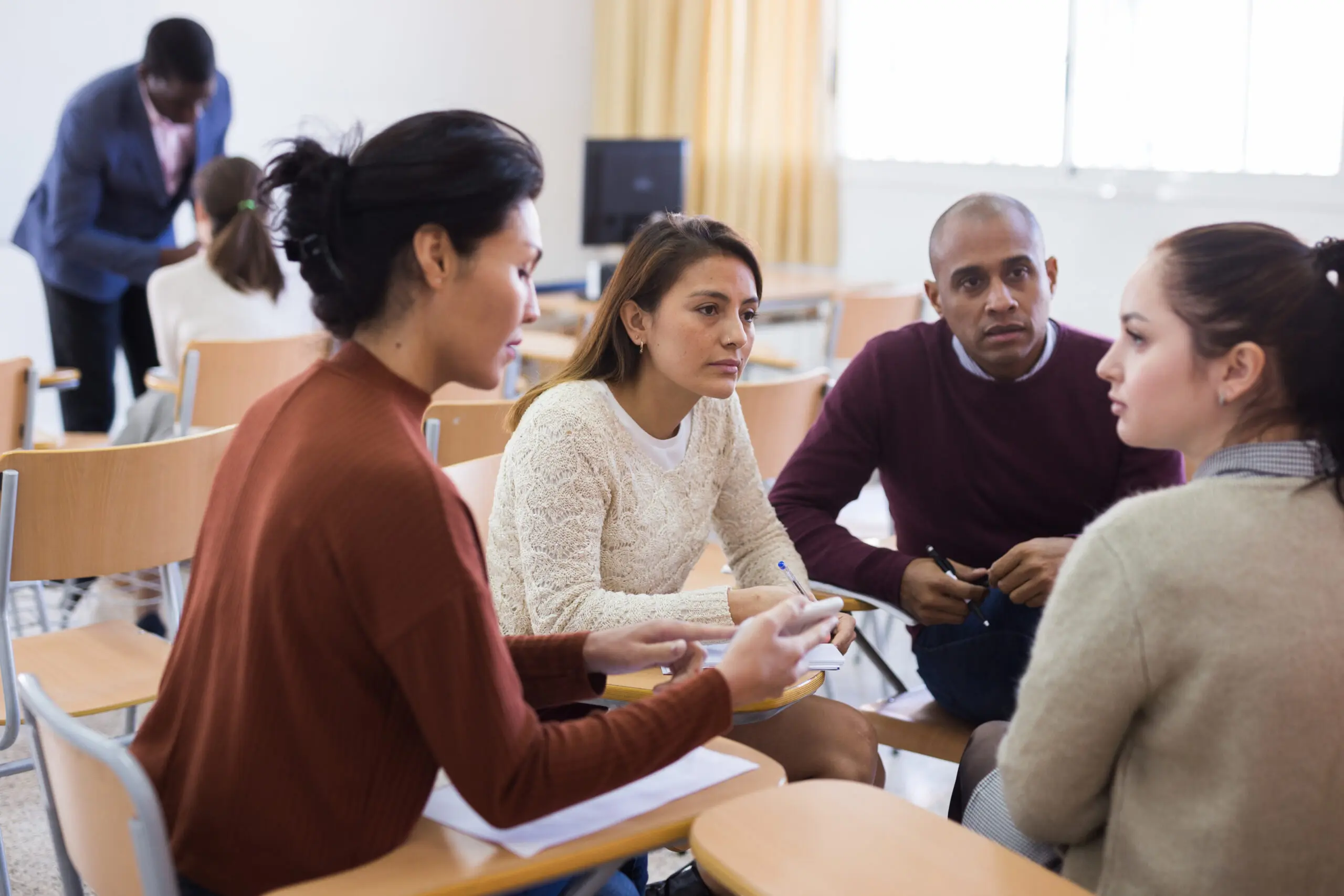 Eurasia Foundation (EF) is pleased to announce the U.S.-Kazakhstan University Linkages Program (UniLinks). This 12-month program fosters collaboration between higher education institutions in the United States and Kazakhstan to enhance Kazakhstani universities' financial, administrative, and research practices.
"Many Kazakhstani universities rely on the government to fund school operations but would benefit from the financial diversification that many U.S. universities practice," says Hrachya Topalyan, director of civic engagement and leadership at EF. "With more robust and sustainable funding, Kazakhstani institutions could improve university infrastructure, faculty development opportunities, and student services."
Kazakhstani universities have also expressed interest in strengthening their research methodology and promotion practices. Higher education institutions and the people they serve would benefit from training in academic writing, research publication, and monetizing research outcomes through entrepreneurship.
UniLinks will address these challenges through a two-pronged approach. First, Eurasia Foundation will organize a study tour for three individuals from three universities in West Kazakhstan Region. Participants will travel to the U.S. to meet with partner universities and experts. These site visits will focus on research management, administrative and financial practices, and other areas of importance to the visiting Kazakhstani participants.
Upon returning to Kazakhstan, participants can apply for funding from UniLinks to partner with a U.S. university. One Kazakhstani university will receive support to realize their initiative.
Through this collaboration, UniLinks hopes to promote sustainable growth in critical areas of study for Kazakhstani academics like agriculture, information technology, renewable energy, and STEM-related fields.
"UniLinks will foster sustained collaboration between universities in Kazakhstan and the United States, addressing critical issues facing Kazakhstani institutions and advancing the academic community of both countries," says EF President Lisa Coll.
Eurasia Foundation is a nonprofit international development organization committed to the idea that societies function best when people take responsibility for their own civic and economic prosperity. We envision a future where all people have the opportunity to realize their potential and transform their societies. Since 1992, Eurasia Foundation has equipped forward-thinking people across Europe, Eurasia, Asia, the Middle East, and North Africa with the tools, knowledge, and resources needed to address issues of concern in their communities. Our success showcases the power of a vibrant civil society to drive real and lasting change. Follow us on Twitter, Facebook, Instagram, and LinkedIn.
For general inquiries related to Eurasia Foundation, please contact Communications Manager Julia McLean at [email protected].