Caucasus Research Resource Centers
2003 - 2021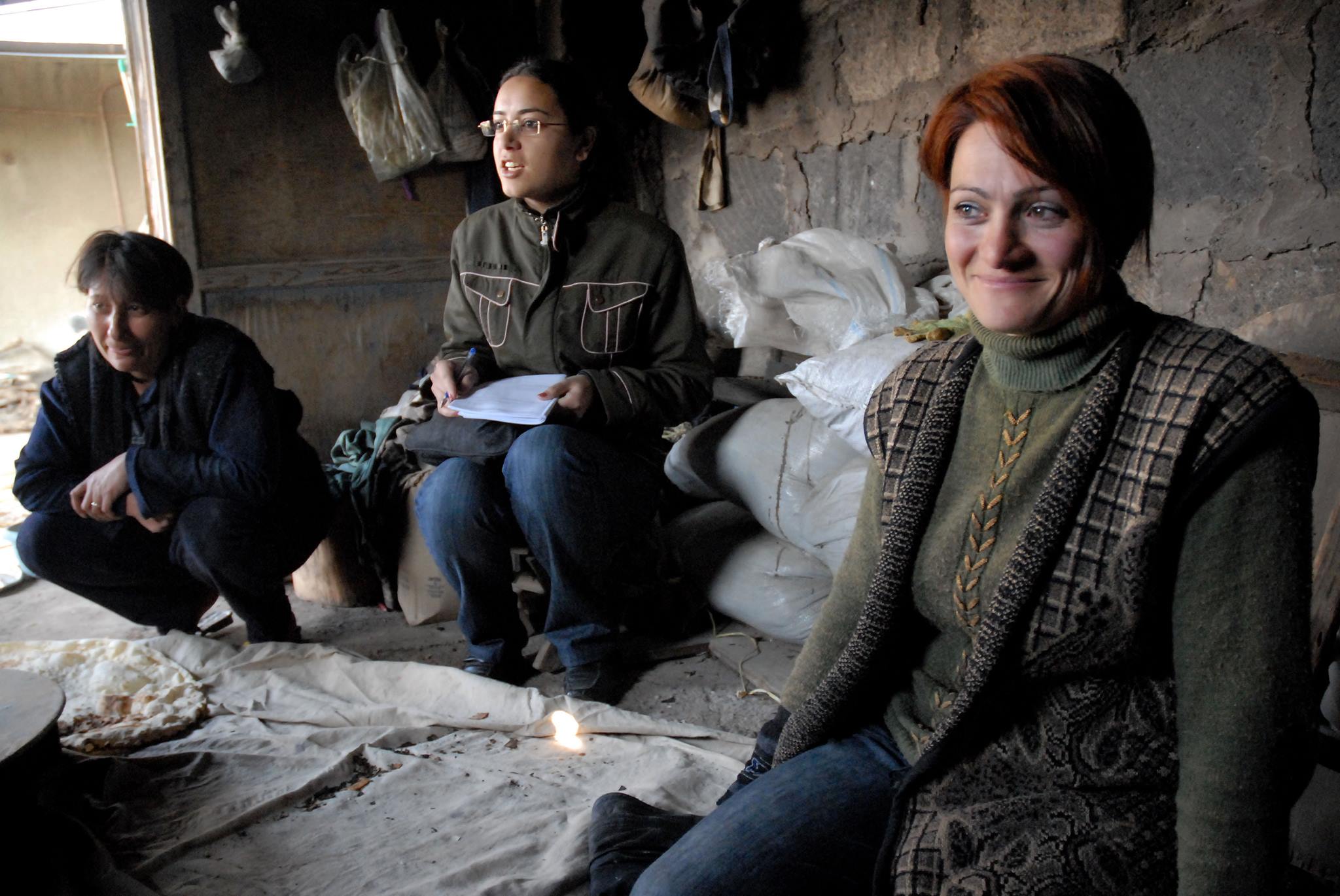 Eurasia Foundation launched the Caucasus Research Resource Centers (CRRC) program in 2003 to strengthen social science research and public policy analysis in the South Caucasus. With support from the Carnegie Corporation of New York, EF created a network of research and training centers in partnership with host universities in Baku, Azerbaijan; Tbilisi, Georgia; and Yerevan, Armenia. While the Centers in Georgia and Armenia are now registered as independent non-governmental organizations, they maintain strong links with these universities. CRRC Georgia is connected to the International School of Economics at Tbilisi State University, CRRC Armenia is housed at Yerevan State University, and CRRC Azerbaijan partners regularly with Khazar University.
The Centers offer vital resources for social science research and analysis and publish their own research. Recent CRRC initiatives have examined research questions affecting youth, civil society, and the labor market, as well as high profile issues such as voting behavior, political attitudes, and the media. CRRC research reports are widely considered to be reliable, impartial sources of public opinion data in the South Caucasus. The Centers utilize internationally recognized survey methods and routinely share their data collection and analysis techniques with the public.
CRRC's flagship research project is the Caucasus Barometer, the largest coordinated household survey in the South Caucasus. Initially launched in 2004, the Caucasus Barometer offers more than a decade of longitudinal data sets and is a critical resource for both scholars and policymakers in the region. CRRC conducts the survey annually using the same methodological approach and the same survey instrument across all three countries, gathering data on economic well-being, social attitudes, and political participation, among other issues. To learn more and access the Caucasus Barometer data, visit their website.