Eurasia Foundation Network Connects Young Professionals with Experts in Eurasian Affairs
October 16, 2017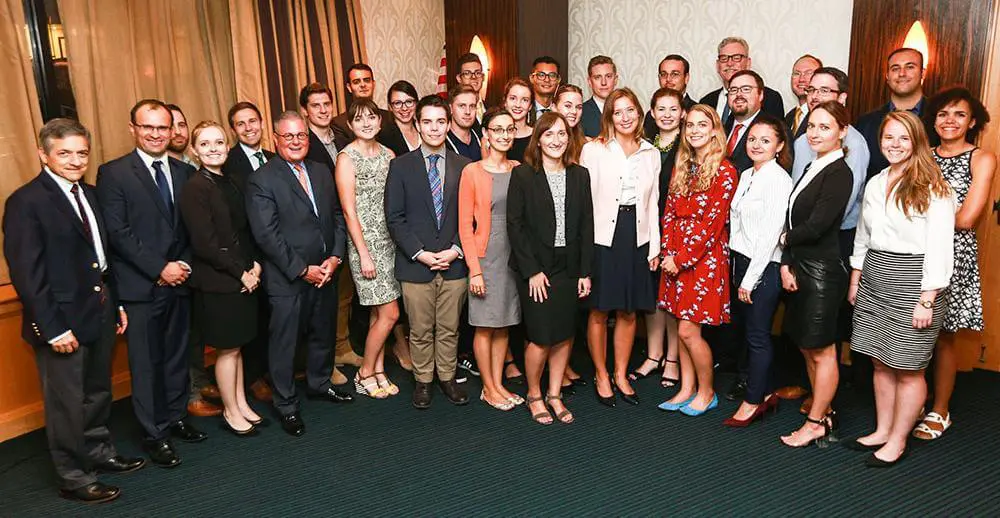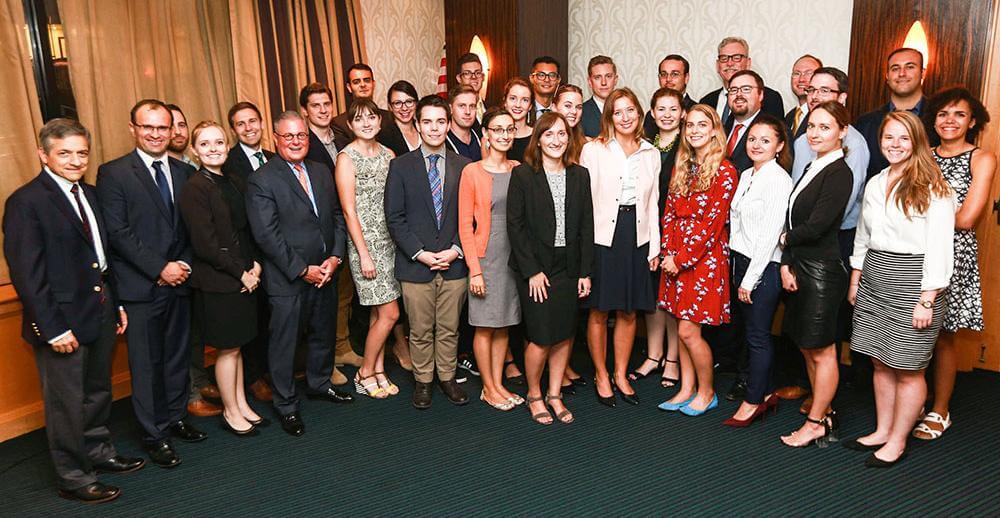 Eurasia Foundation (EF) is pleased to welcome the newest members of its Young Professionals Network.
These 32 talented emerging leaders and Eurasia regional experts come from public, private, and nonprofit organizations, as well as think tanks, media, and the diplomatic community to develop the professional skills and contacts they will need to lead regional issues from a variety of perspectives and disciplines in the future.
"I'm really excited about this program," said member Daniel Dodds, a policy officer in the Office of Russia, Ukraine and Eurasia at the International Trade Administration. "I've known a number of different colleagues at the Commerce Department, International Trade Administration, and the Atlantic Council, and a number of organizations that have had young professionals that were in the previous cohorts and all said the same thing, 'It was a great choice and they were happy to have participated'. My core reason for being here is to get to know all of [the members] better, so we can understand one another and really push forward Eurasia policy here in Washington."
In September, EF Board of Trustees Chairman Dan Witt, EF President Horton Beebe-Center, and Program Director Laurens Ayvazian welcomed the group during a reception to kick of an exciting year of networking and professional development events.
The young professionals also shared their thoughts, expectations, and hopes for the group.
"It's going to be a really great year of sharing our knowledge and our experiences and really learning where each other comes from and what we have to teach one another," said Chane Corp, a junior program officer on contract with the U.S. Department of State's Bureau of Educational and Cultural Affairs. Chane said he's looking forward to cross-cultural exchange within such a diverse group.
Over the next nine months, these young leaders will participate in a series of intimate discussions with esteemed experts covering a variety of topics important to the Eurasia region and U.S. foreign relations, including diplomacy, security, economic development, and foreign assistance.
The 2018 Class of the Young Professionals Network come from eight countries: Belarus, Kazakhstan, Macedonia, Russia, Serbia, Trinidad and Tobago, Ukraine, and the United States. All have extensive language, education, and work experience in the Eurasian region.
Eurasia Foundation's Board of Trustees established the Young Professionals Network in 2012 to honor EF's late Board Chair Sarah Carey for her pioneering spirit and her deep connection to Russia and the Eurasia region. EF identifies rising leaders who share Sarah Carey's commitment to international engagement in the region and connects them with established professionals who can help mentor a new generation of politicians, diplomats, and analysts. During its six-year history, nearly 185 young and mid-career professionals have joined the network.
Click here to read more about Eurasia Foundation's Young Professionals Network Class of 2017-2018.