Apply Now to Join EF'S Young Professionals Network Class of 2021-2022
July 12, 2021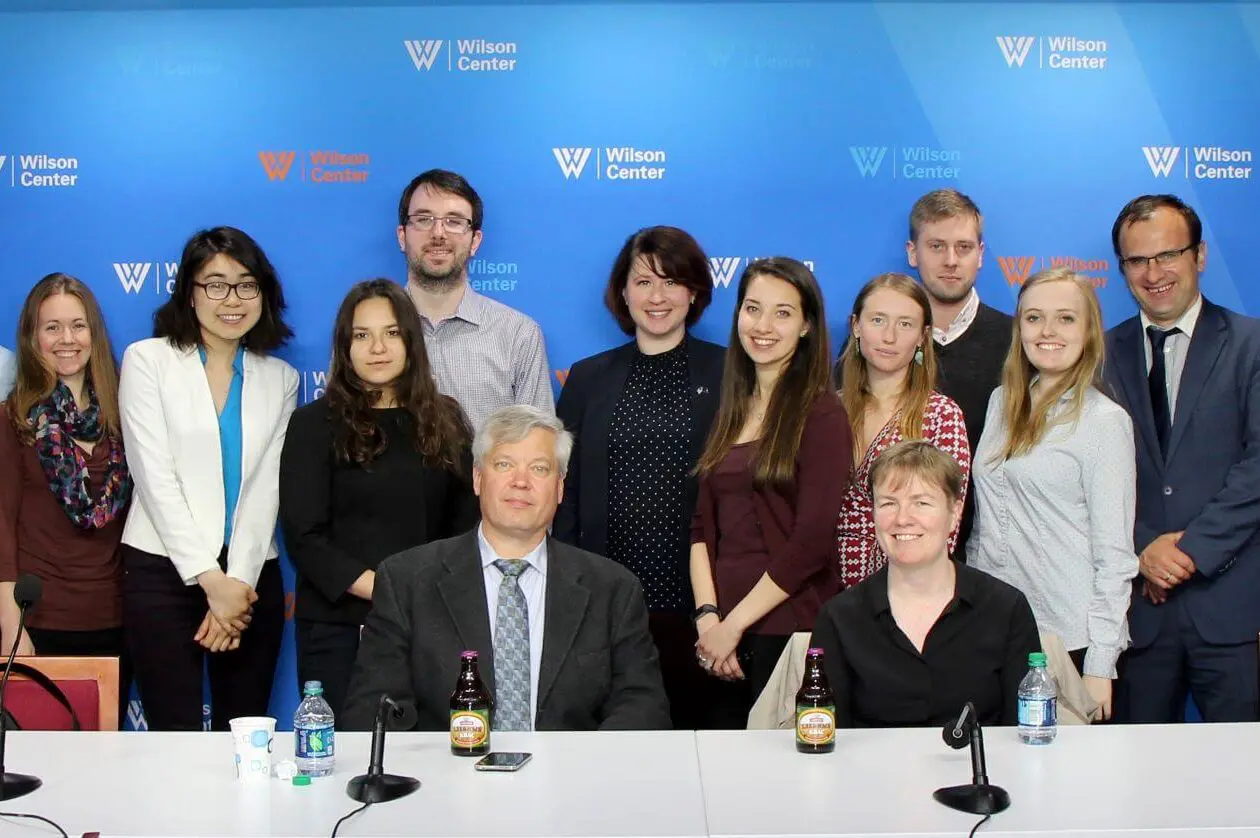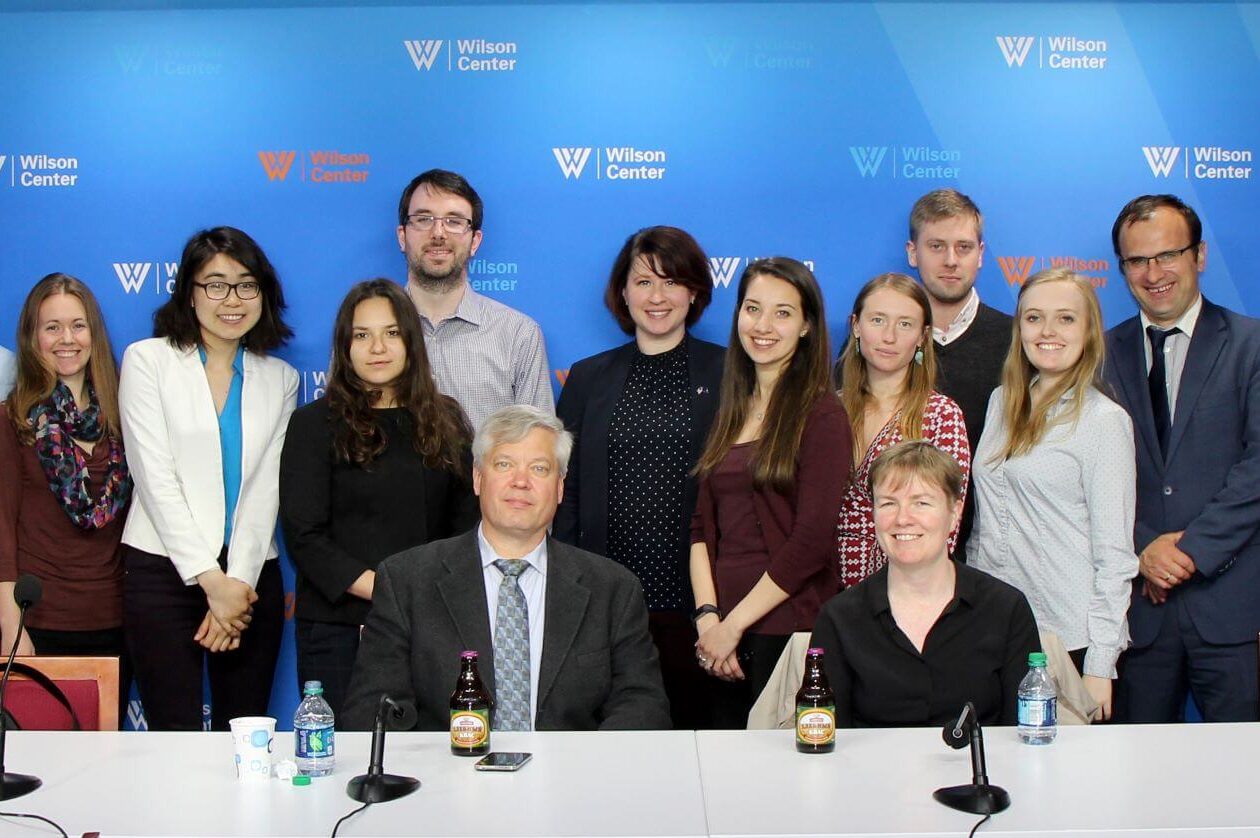 Eurasia Foundation (EF) invites emerging Eurasia specialists residing in the Washington, D.C. metropolitan area to apply for the Young Professionals Network (YPN) fellowship 2021-2022. YPN was created to honor EF's late chair, Sarah Carey, who was an indispensable advisor to young people interested in the Eurasia region. The program identifies young professionals who share EF's commitment to international engagement across the region and connects them with more established professionals from a variety of fields. Over the course of nine months, YPN provides opportunities for young people in Washington to discuss developments in the Eurasia region with key decision-makers, diplomats, journalists, and analysts.
Highlights of past YPN events include meeting former Kyrgyz President Roza Otunbayeva and U.S. Deputy Assistant Secretary of State Daniel Rosenblum. During private briefings and Q&A sessions, members of YPN have interacted with influential Eurasia experts, including U.S. Ambassadors (ret.) William Courtney, John Herbst, Richard Kauzlarich, Susan Thornton, Mary Warlick, and Kenneth Yalowitz; foreign policy experts Dr. Fiona Hill, Dr. Jeffrey Mankoff, and Paul Stronski; journalist Thomas de Waal; and Ambassadors from the Romanian, Moldovan, and German embassies, among others.
Program Description
EF Young Professionals attend and participate in events with influential diplomats, scholars, and journalists up to twice per month between September 2021 and May 2022. All events will take place in Washington, D.C. at varied times after 5:00 PM. The YPN program will either be conducted in-person or in a hybrid format depending on the developments of the COVID-19 pandemic.
Requirements & Expectations
Young professionals between the ages of 22 and 33 with a deep interest in the Eurasia region, who are working in government, media, military, private, or nonprofit sectors may apply. Applicants should have a bachelor's degree and a demonstrable commitment to the Eurasia region. Selected participants will be expected to attend most program events, some of which will be scheduled during the workday to accommodate speakers' schedules. Before applying, please consider if your professional and personal obligations will allow you to fully participate.
Application Process
If you are interested in becoming a YPN fellow, please submit your application online by 11:59 pm EST on Monday, August 23, 2021. You will need to create an account on EF's application portal and upload the following documents:
Current resume
Cover letter describing how you will contribute to and benefit from the program
Letter of recommendation from a current or former employer or professor addressing your motivation, commitment to the Eurasia region, and leadership qualities
A photo that may be upload to EF's website, should you be offered and accept the fellowship
Use the access code YPN2021 to access the application.
Young Professionals Network FAQs
What is the Young Professional Network? The Young Professionals Network (YPN) is a professional development network in Washington, D.C. that helps prepare the next generation of experts focused on the Eurasia region. In 2021, YPN marked its ninth anniversary; to date, it has engaged over 250 young and mid-career professionals from the private and nonprofit sectors, the diplomatic community, and the media. The alumni network represents more than 13 countries from the Eurasia region and who collectively speak 12 languages. YPN consists of monthly events, roundtables, and happy hours in Washington to connect rising leaders and established professionals from D.C. think-tanks, media outlets, the diplomatic community, and regional activists. As the name of the program implies, the program goal is to create a place for young people to network and building lasting connections.
Who is eligible to apply? The program is open to all applicants between the ages of 22 to 33, regardless of their citizenship. The applicants should have a demonstrable commitment to the Eurasia region and hold bachelor's degree (master's degree preferred). Network alumni work in government, media, and military, as well as in the private and nonprofit sectors.
Does the YPN program cover travel/relocation expenses, or provide a stipend/scholarship? No, YPN does not cover travel or relocation expenses or provide any kind of funding, stipend, or scholarship. The YPN program is designed to provide only networking opportunities for its participants where they can meet and build connections with established professionals.
Should participants reside in the Washington, D.C. area? Yes, the participants should be living, studying, or working in Washington, D.C., and its suburbs, at least for the duration of the program. The program lasts from September through May and all networking events take place in Washington, D.C., and its environs.
Where should the application materials be submitted? Please submit your application via EF's website. Applicants need to use access code YPN2021 to access the application.
How long is the program? The program begins in September 2021 and ends in May 2022.
How do you choose speakers for the events? EF tailors its activities, meetings, and roundtables to address current events in the Eurasia region. Program speakers and events vary from year to year.
When is the deadline to apply? The application materials to YPN Class 2021-2022 are due by 11:59 pm EST on Monday, August 23, 2021.
Should reference letter be sent separately? The reference letter may be submitted by applicants along with other application materials, or it may be sent separately by the writer. If the writer of the reference letter prefers to send it on their own, s/he should forward it to [email protected] and put "Reference Applicant's Name" (e.g. "Reference Jane Doe") in the subject line. All materials should be submitted before the deadline, Monday, August 23, 2021.