USA Pavilion Opens at Expo 2017
June 21, 2017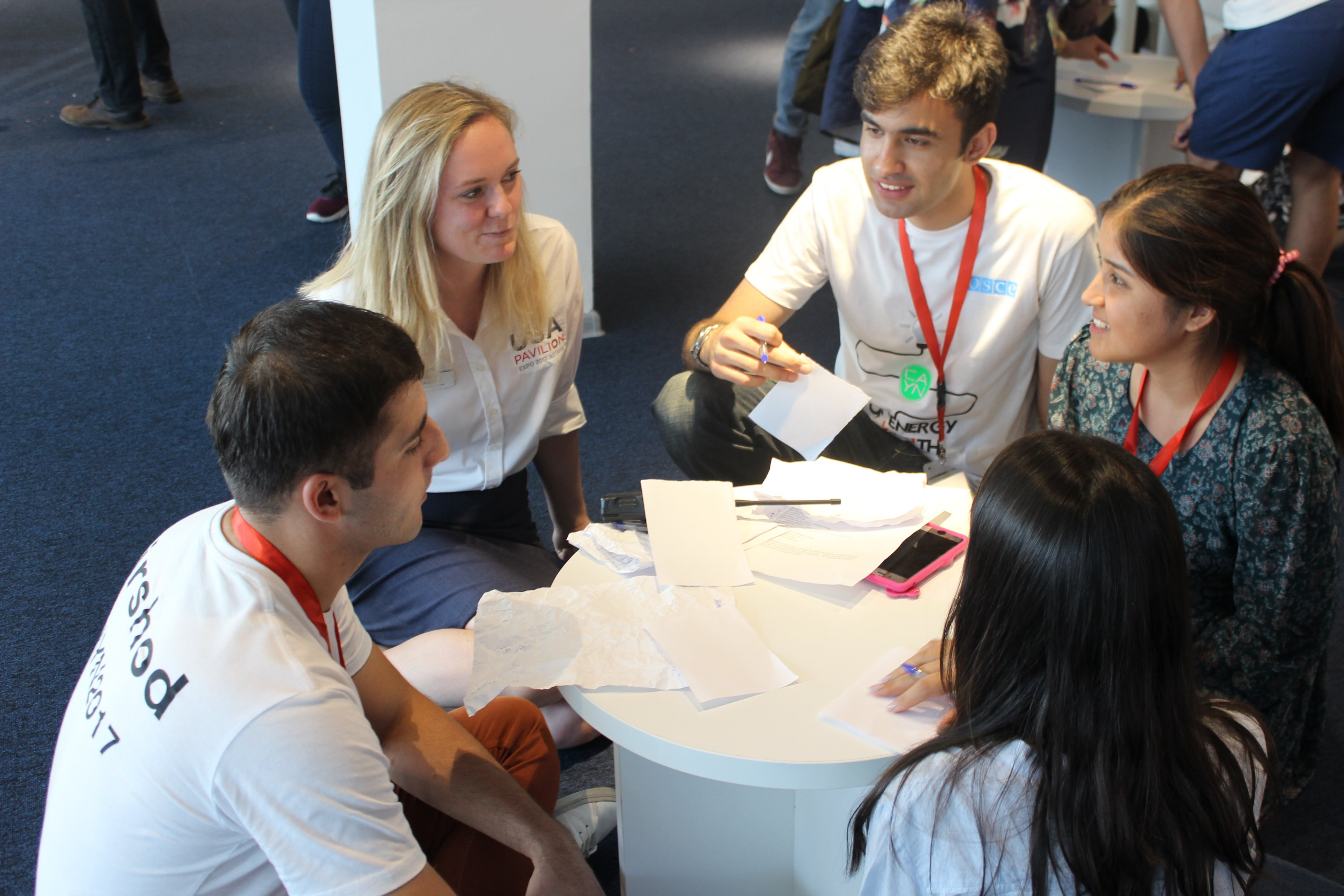 This post originally appeared on usapavilion2017.org. 
Senior U.S. Government officials and USA Pavilion Sponsors welcome visitors
ASTANA, KAZAKHSTAN – The USA Pavilion officially opened June 10 with a welcome ceremony led by Deputy Assistant Secretary of State Daniel Rosenblum, USA Pavilion Commissioner Ambassador George Krol, USA Pavilion President and CEO Dr. Joshua Walker, Expo 2017 CEO Akhmedzhan Yessimov, Ministry of Foreign Affairs Expo Commissioner Rapil Zoshybayev, and USA Pavilion sponsors and Student Ambassadors.
"I congratulate our partners  in Kazakhstan and the United States who worked so hard to make this Expo and our  pavilion a reality," said Ambassador Krol.  "It was truly a joint effort that reflects the strength, vibrancy, mutual support and energy of the U.S.-Kazakhstani relationship."
"We are excited to open our pavilion to the Kazakhstani people and visitors from around the world for Expo 2017," said Dr. Joshua Walker, President and CEO of USA Pavilion. "The source of America's 'infinite energy' is its people; and we look forward to guests meeting our Student Ambassadors and enjoying our exciting displays."
Read more about Eurasia Foundation and Expo 2017. Click here to watch the swearing in ceremony for the USA Pavilion's Student Ambassadors and follow the Ambassadors' adventures on Facebook and Twitter!