The Honorable Richard L. Morningstar Joins EF's Board of Trustees; EF's Advisory Council Expands
December 1, 2015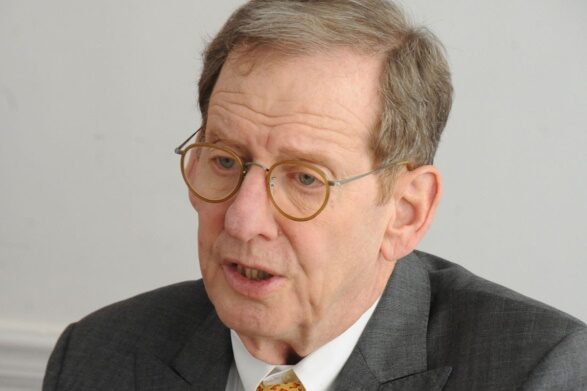 Washington, DC – December 2, 2015 – Eurasia Foundation is pleased to announce the return of The Honorable Richard L. Morningstar to its Board of Trustees, as well as the addition of a diverse group of distinguished experts to its Advisory Council.
Ambassador Morningstar — who has had an illustrious career in law, diplomacy, academia, and the private sector — previously served on EF's Advisory Council and its Board of Trustees. He is currently the director of the Atlantic Council's Global Energy Center, which works to promote global access to affordable, reliable, and sustainable energy. Please see Ambassador Morningstar's full biography here.
"We are honored and delighted that Ambassador Morningstar has returned to Eurasia Foundation's Board of Trustees after his distinguished service with the U.S. State Department," said EF Board Chairman Jan Kalicki. "His expertise and experience with the countries and people of the former Soviet Union will be invaluable as Eurasia Foundation continues to expand its programs throughout the globe."
Eurasia Foundation's Advisory Council has also grown. The new members include:
Anders Åslund – Senior Fellow, Dinu Patriciu Euraisa Center, Atlantic Council
James A. Harmon – Founder and Chairman, Carvel Management LLC
John Hewko – General Secretary, Rotary International and The Rotary Foundation
Edward Hodgman – Agent, New York Life
Marwan Muasher – Vice President for Studies, Carnegie Endowment for International Peace
David Slade – Senior Partner, Allen & Overy LLP
Please visit our Advisory Council page for more information about our council members.