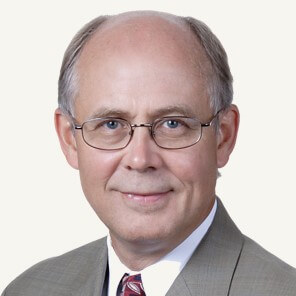 General Counsel, Export-Import Bank of the United States (retired)
David Slade
David Slade most recently served as General Counsel of the Export-Import Bank of the United States (EXIM) in Washington, D.C. Previously, Slade was the Senior Partner of the Washington, D.C., office of Allen & Overy LLP, one of the world's largest law firms, where he spent 23 years.
Slade has extensive experience representing export credit agencies, multilateral development banks, and other development finance institutions, as well as private sector sources of finance. He has focused on many different infrastructure, telecommunications, petroleum, and renewable energy projects throughout Russia, Eurasia, China, the Middle East, Africa, and Latin America. He has also worked extensively with official credit agencies to develop innovative co-financing products designed to raise billions of dollars from insurance companies, sovereign wealth funds, and other institutional investors for infrastructure projects in the emerging markets.
In 1980, Slade graduated with dual degrees: a Juris Doctor from Harvard Law School and a Masters of Arts in Law and Diplomacy from the Fletcher School at Tufts University. He was admitted to the Bar of the State of New York the following year and admitted to the Bar of the District of Columbia in 2012. He received his Bachelor of Arts from Dartmouth College in 1976.