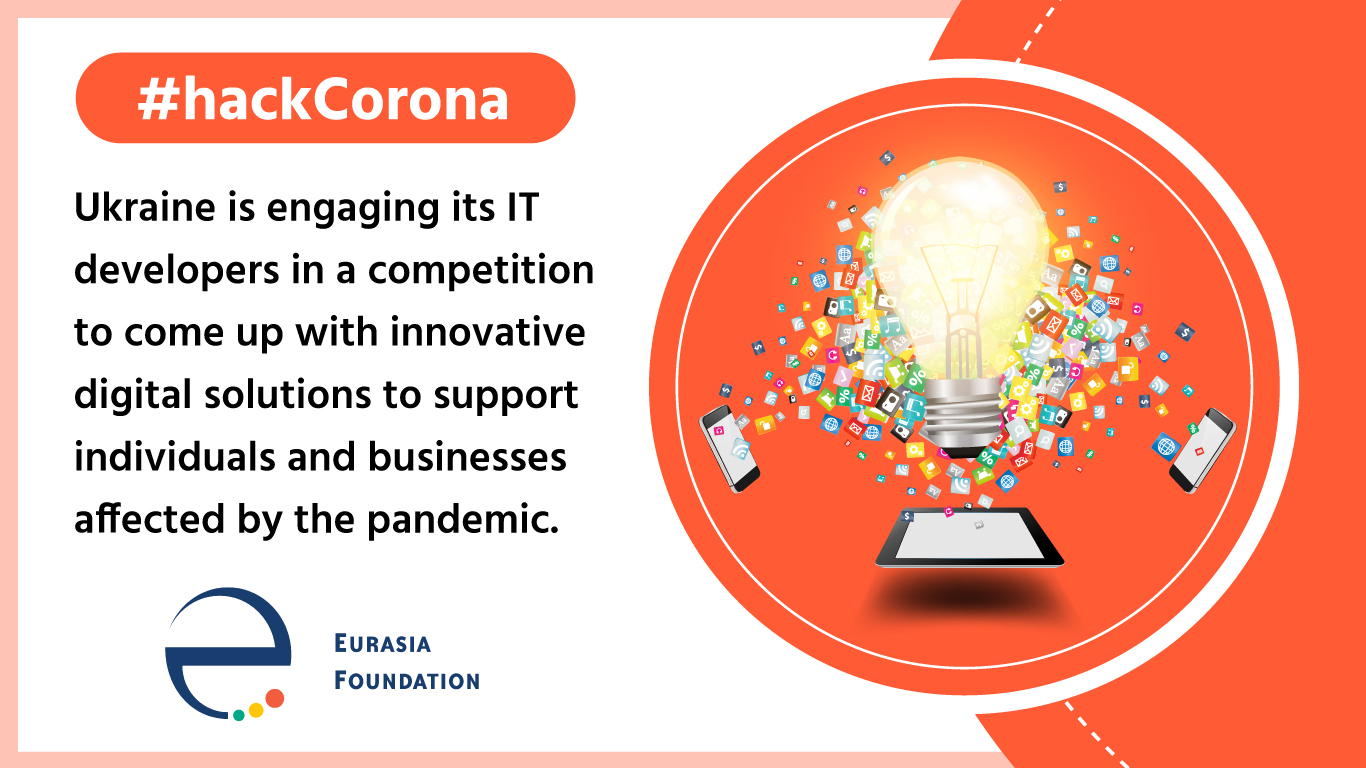 The Ukrainian Ministry of Digital Transformation challenged creative Ukrainian minds by hosting a #HackCorona competition. Based on EF's annual TAPAS Open Data Challenge, the #HackCorona competition invited IT developers to design innovative digital solutions to support individuals and businesses in Ukraine affected by the pandemic. Within just one week, nearly 900 ideas, prototypes, and projects were submitted to be judged by a panel of experts. While 22 applicants received mentorship and support from industry leaders to develop their ideas, just five finalists received mentorship and international funding of up to $145,000 to make their ideas a reality. Congratulations!
To learn more about the competition, click here (Ukrainian language only).
To learn more about EF's TAPAS Project, click here.