eServices for Unemployment in Ukraine
May 1, 2020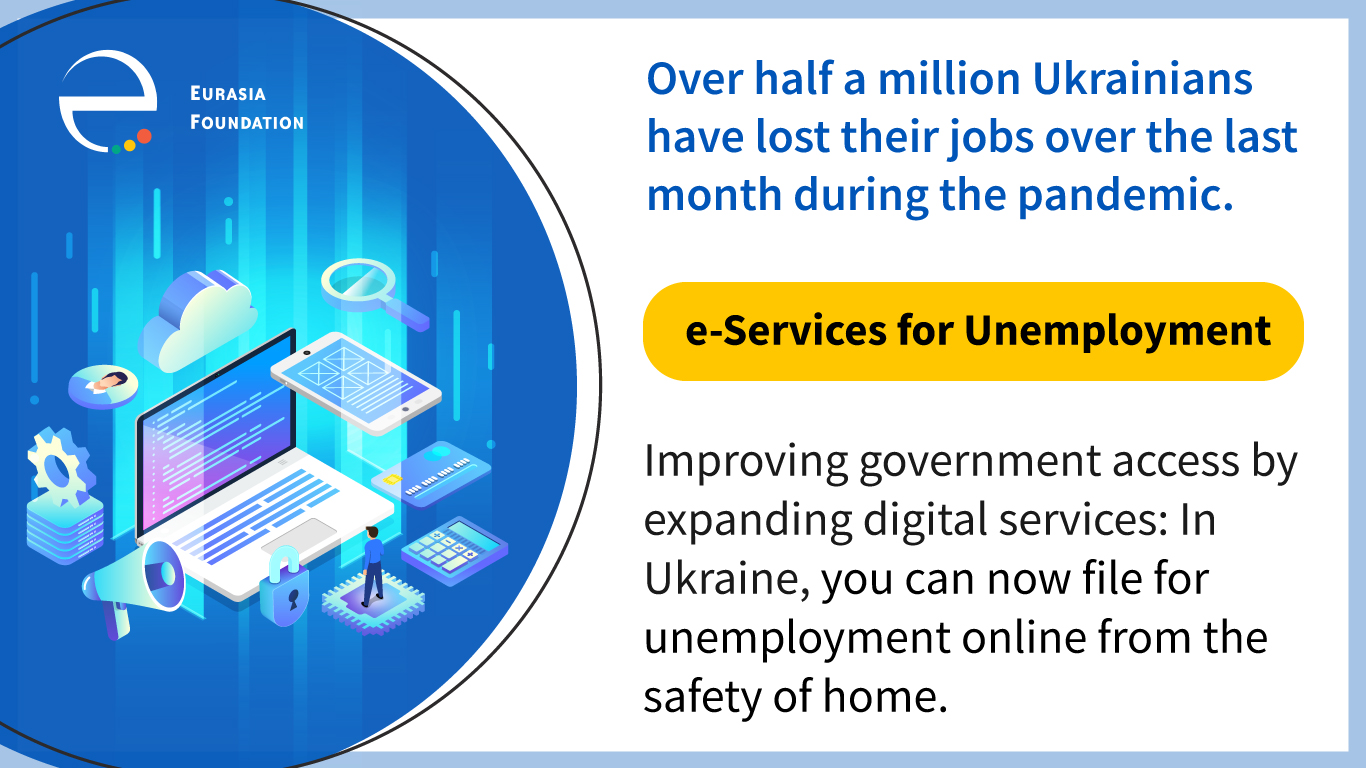 In the last month alone, over half a million Ukrainians have lost their jobs as a result of the pandemic. EF's TAPAS Project is working with the Ukrainian State Employment Service (SES) to move away from a convoluted, paper-based system for filing for unemployment towards a more streamlined and user-friendly online service. This eService couldn't have come at a better time and allows individuals to register their unemployment status safely from home. By digitizing and improving the national unemployment registry, the large number of workers currently facing unemployment are now able to receive targeted government assistance more efficiently!
Development and rollout of the new eService was spearheaded by the Ministry of Digital Transformation together with the Ministry of Economic Development, Trade & Agriculture, State Employment Service, and with the support of USAID, UK AID, EF's Transparency and Accountability in Public Administration and Services (TAPAS) Project.
For more information on EF's TAPAS Project, click here.