Young Professionals Network 2023-2024
2023 - 2024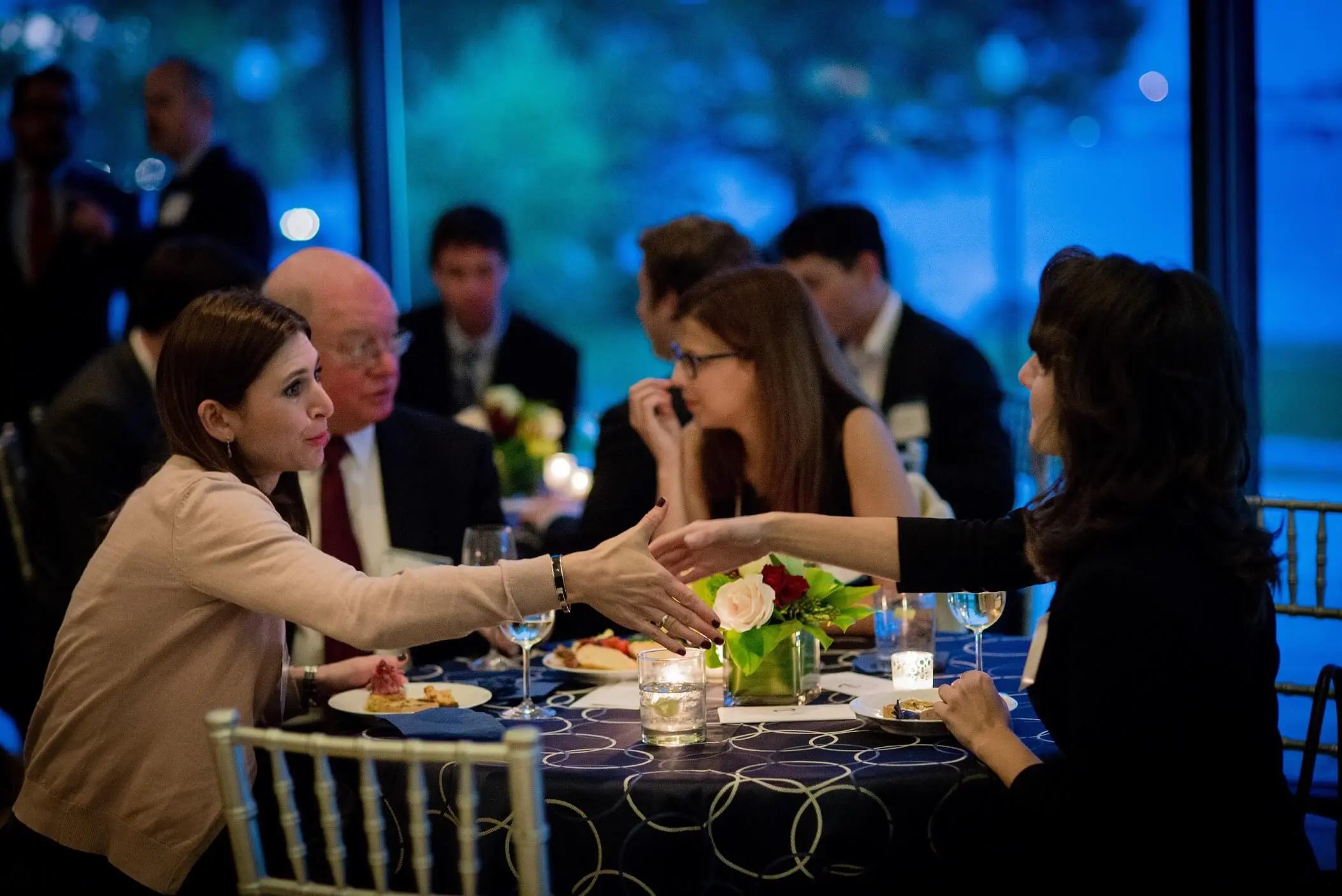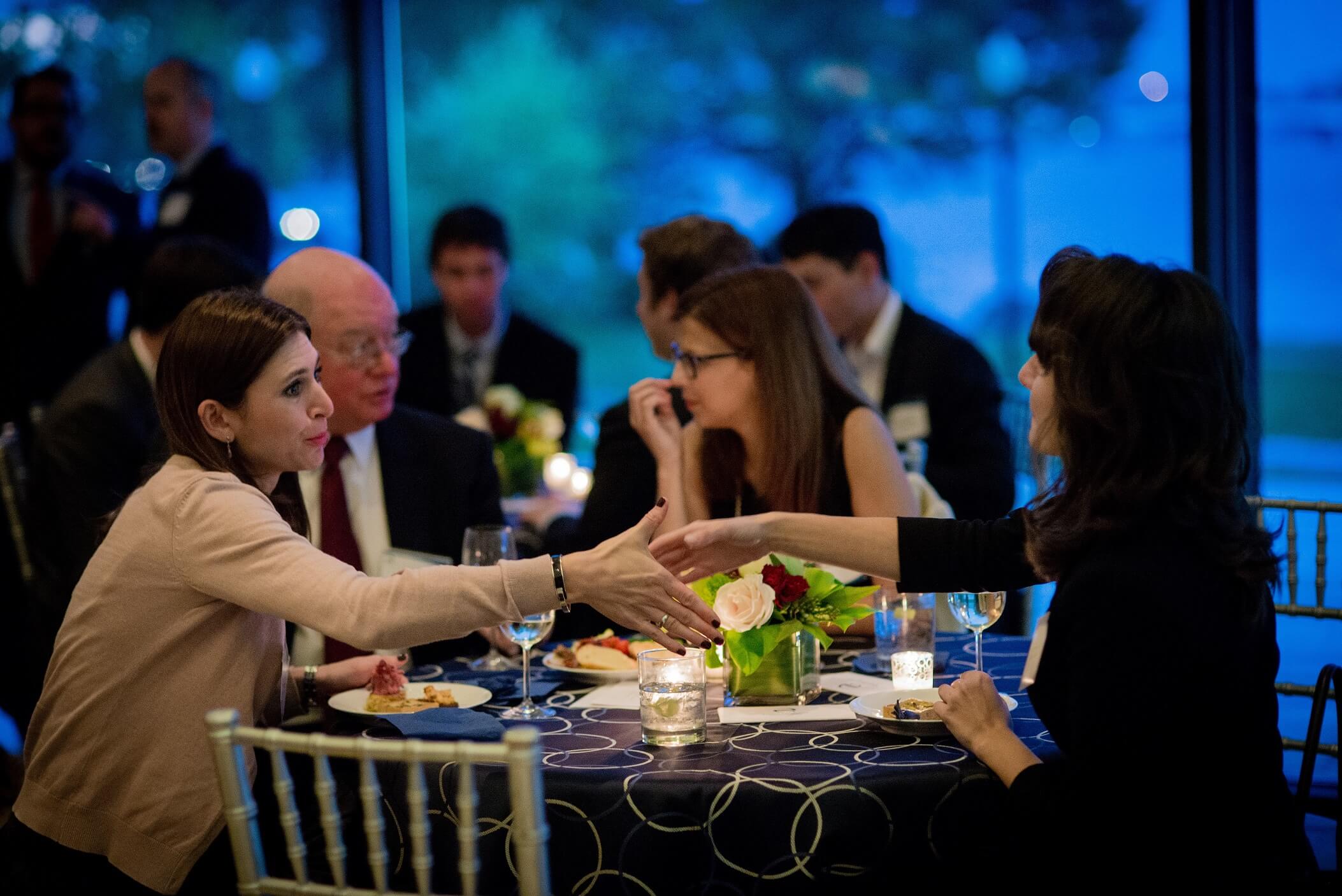 Program Members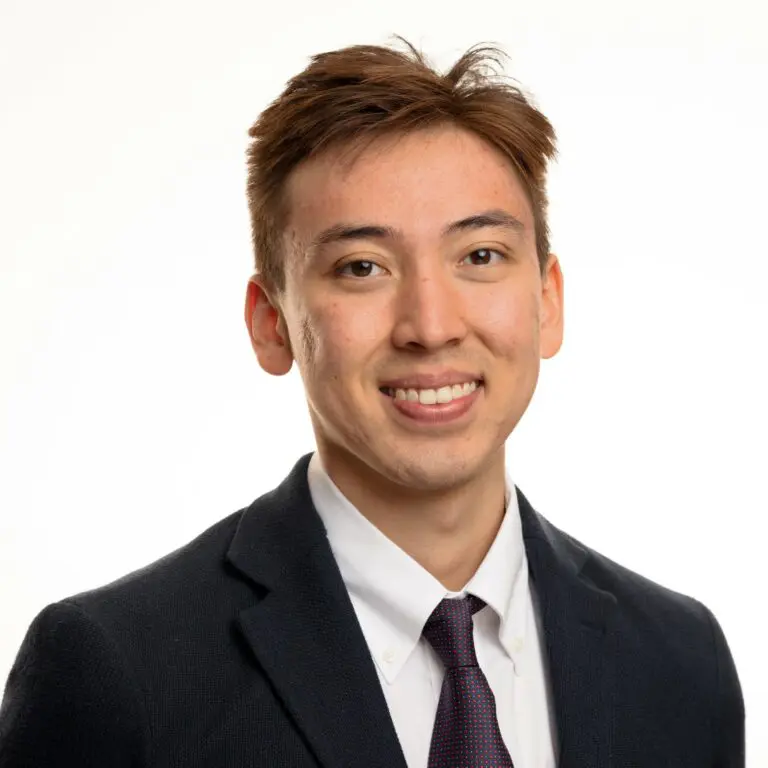 Kamal Aubakirov
Graduate Student, Master of Science in Foreign Service (MSFS) at Georgetown University
Kamal Aubakirov is a graduate candidate in the Master of Science in Foreign Service (MSFS) program at Georgetown University, pursuing a concentration in science, technology, and international relations with a focus on energy security. Native of Almaty, Kazakhstan, he graduated from Kenyon College, where he studied economics and public policy. He was a captain of the U-18 Kazakhstan national basketball team and Kenyon's varsity team, becoming NCAA's first ethnically Kazakh player. His prior athletic experience has led him to co-found an educational nonprofit, 360 Mentors, that provides comprehensive support to high school students in Kazakhstan through education, athletic access, and active civic engagement through broader extracurricular outreach. Since 2019, 360 Mentors have served over 1100 students and helped them receive $3 million in scholarships. Among many established programs, 360 Mentors have also partnered with FHI 360 and received funding from the US Department of State's Bureau of South and Central Asian Affairs. He has also interned at Ernst & Young, KTMC Mining Company, and coached basketball at Drive Academy. Following his graduation from MSFS, Kamal hopes to transition to the multilateral/private energy security and development sector with a focus on the Eurasia region.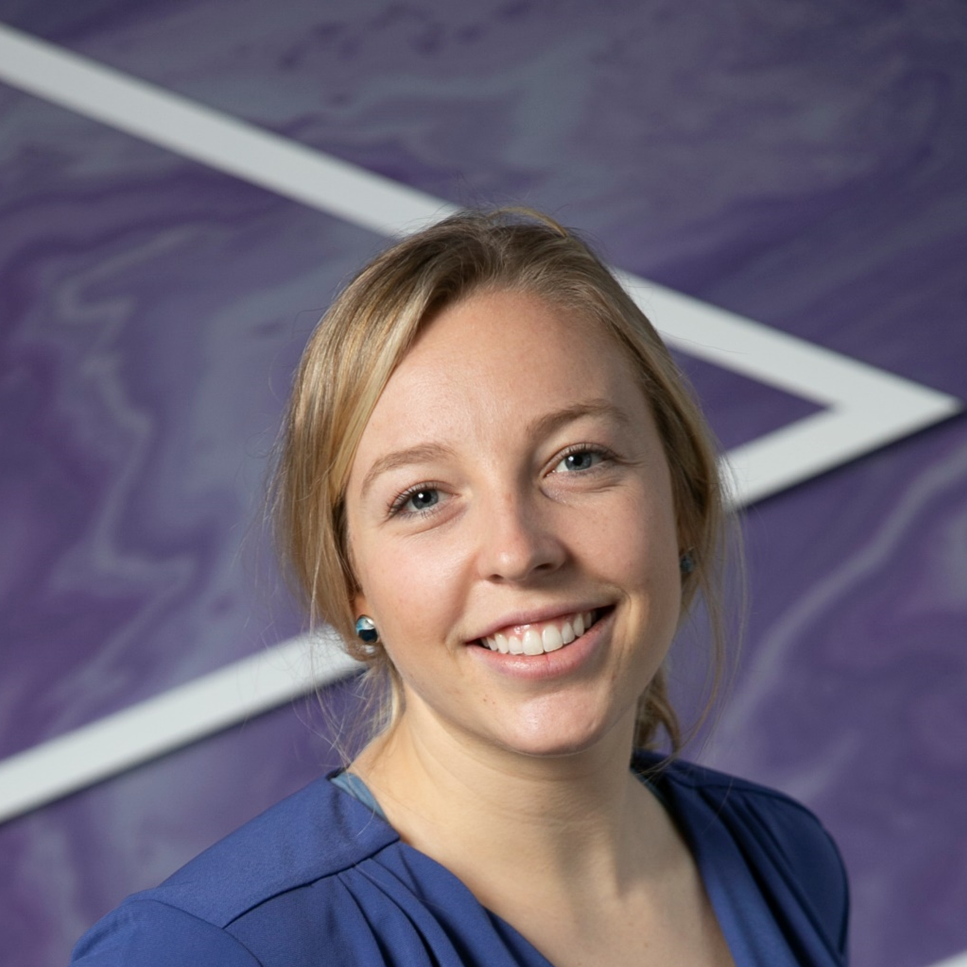 Isabel Chandler
Strategy Consulting and Market Intelligence Analyst, Accenture Federal Services
Isabel is a consultant focused on DOD supply chain risks, examining international corporations and industries. Previously, she was a Fellow of the American Research Institute of the South Caucasus (ARISC) in 2022 where she supported Georgia's Reforms Associates (GRASS) in Tbilisi, Georgia. At GRASS, an NGO focused on exposing malign disinformation spread by home-grown and foreign state-sponsored groups, Isabel conducted in-depth analyses of disinformation narratives surrounding the war in Ukraine. She also researched Georgia's application for EU candidate status. Isabel's interests include Russian disinformation, the North Caucasus region, and grassroots organizations that empower civic engagement and government transparency. Isabel is also passionate about technology governance, especially relating to social media firms.
Isabel graduated from Middlebury College with a double major in international politics and economics and Russian studies with an emphasis on Russian protest music, Putinism, information warfare, and financial institutional history. While studying, Isabel worked at the Media and Minority Lab, leveraging Python to examine media trends, and conducted research at the James Martin Center for Nonproliferation Studies under Jeffrey Lewis on missile launch sites and proliferation programs in Russia, Iran, and North Korea.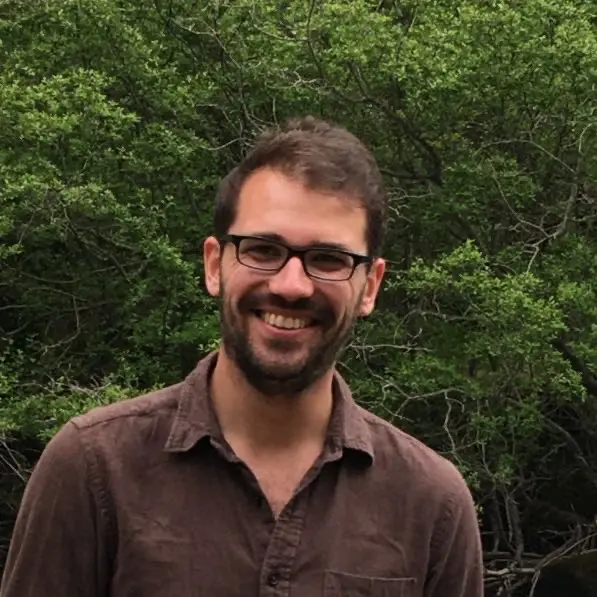 Michael Fedynsky
Program Manager, Solidarity Center
Michael Fedynsky currently works at the Solidarity Center in Washington, DC, where he manages programs in support of labor rights in Kazakhstan, Kyrgyzstan, and Ukraine. He previously worked at the National Endowment for Democracy, where he managed a portfolio of grants in Ukraine. He has also worked as a political field organizer, in consulting, and at the Central Bank of Luxembourg. He was a Fulbright student in Kyiv, and holds an M.A. from Johns Hopkins SAIS in international economics and European and Eurasian studies and a B.A. in political science and French language and literature from the University of Notre Dame. He speaks Ukrainian, Russian, and French.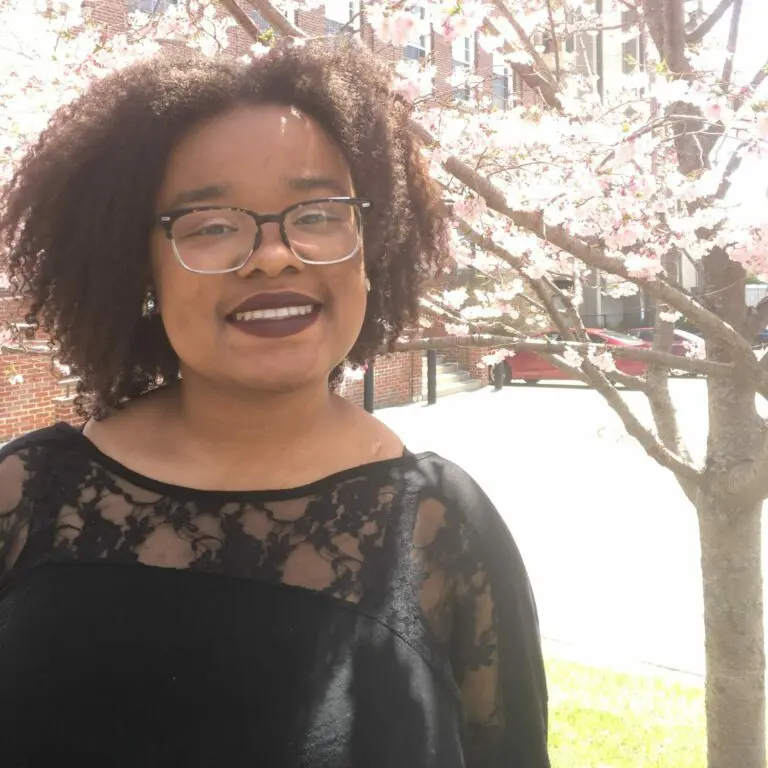 Brittni Foster
Public Diplomacy Officer, US Foreign Service
Brittni Foster is a U.S. Foreign Service Officer from Chicago, Illinois. In 2021, she graduated with a Bachelor's in Middle Eastern Studies and International Relations from Tufts University. As a 2021 Charles B. Rangel International Affairs Fellow, she recently earned her Master's in Arab Studies along with a certificate in Eurasian, Russian, and East European studies from Georgetown University. During her academic journey, Brittni spent a semester in Moscow with American Councils as a Fulbright-Hays Scholar, focusing on Russian area studies. Her research interests include postcolonial studies, historiography, and identity and ethnicization politics in the nuanced contexts of Eurasia and the Middle East. During her fellowship, Brittni interned in the Bureau of International Narcotics and Law Enforcement Affairs (INL) at U.S. Embassy Tashkent, evaluating anti-corruption programming and Uzbekistani civil society initiatives. She also recently served as a Russian Foreign Policy Analyst in the Bureau of Intelligence and Research (INR) at the State Department. In September 2023, Brittni joined the U.S. Foreign Service as a Public Diplomacy Officer.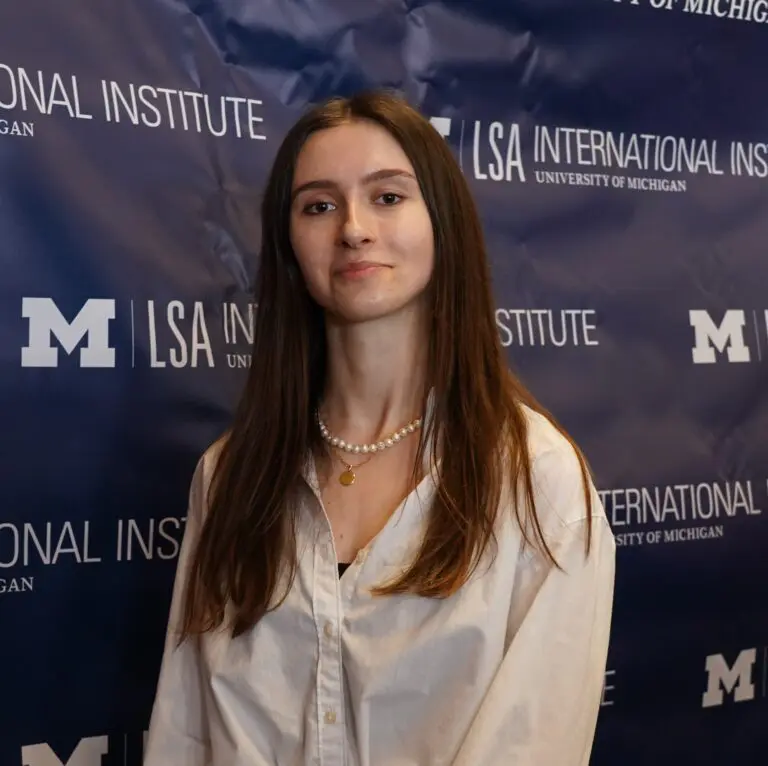 Amanda Hardy
Trade Enforcement Analyst and Presidential Management Fellow, Office of the U.S. Trade Representative, Executive Office of the President
Amanda is a Trade Enforcement Analyst and Presidential Management Fellow at the Office of the U.S. Trade Representative – Executive Office of the President. There, she supports data-driven decision-making by providing quantitative analysis informing U.S. trade policy. She also serves as an adjunct lecturer for the University of Michigan's Master of Applied Data Science program. Her interests lie in finding new ways to support data-driven decision-making in foreign policy, particularly as applied to her focus region of Eurasia and Eastern Europe. In addition to professional pursuits, Amanda has volunteered as a Ukrainian translator for refugees since Russia's invasion of Ukraine.
Amanda holds an M.S. in data science, an M.A. in Russian, Eurasian, and East European Studies, and a B.A. in international studies and German from the University of Michigan. At Michigan, she received three Foreign Language and Area Studies awards for Russian and Ukrainian, as well as a Boren Fellowship and Critical Language Scholarship for Russian in 2020. She wrote her master's thesis on Russian vaccine hesitancy using data from VKontakte, and supported Russian journalist Yevgenia Albats' Echo of Moscow radio show during her time at Michigan. Amanda speaks Russian and German and reads Ukrainian.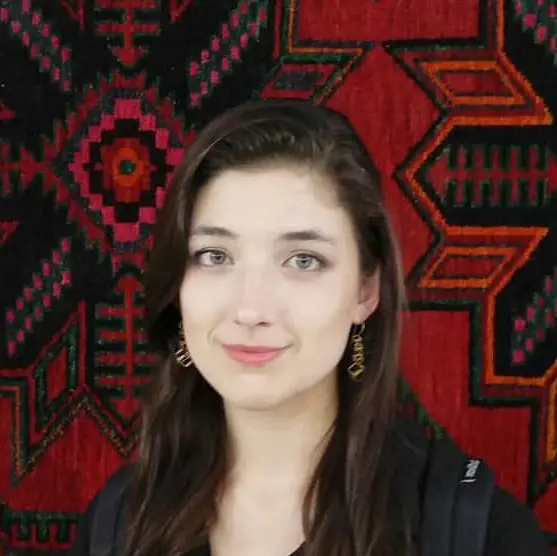 Rose Hinman
Domain Expert, Dataminr
Rose Hinman is a Domain Expert focusing primarily on Eastern Europe, Russia, and Eurasia at Dataminr, a company that uses AI platforms to provide real-time alerts on high-impact events surfaced from publicly available data. Previously, she spent two years as a Princeton in Asia fellow at KIMEP University in Almaty, Kazakhstan. She has also completed internships at the Wilson Center's History and Public Policy Program, JAM News in Tbilisi, Georgia, and the U.S. Embassy in Amman, Jordan.
Rose received a scholarship to pursue an Erasmus Mundus Joint Master's Degree in Central and East European, Russian, and Eurasian Studies at the University of Glasgow in Scotland, Tartu University in Estonia, and Ilia State University in Georgia, which she completed in 2021. She holds a B.A. from Columbia University in Russian language and culture and studied abroad in Irkutsk, Russia, in 2014. Her interests include minority rights, language policy, and relations between religious organizations and states in contemporary Eurasia.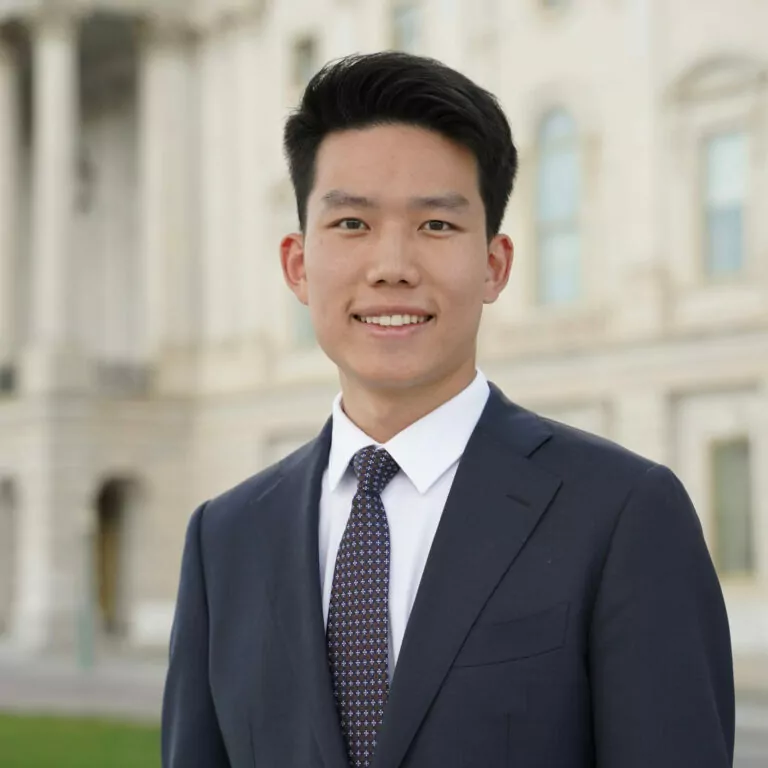 Jenson Hu
Analyst, TD International
Jenson Hu is an analyst at TD International, focusing on China and the Eurasia region. He is a recent graduate of the Johns Hopkins School of Advanced International Studies (SAIS) with concentrations in strategic studies and Chinese foreign policy. His research primarily focused on China-Russia relations, transatlantic China policy, and broader developments in China's foreign and economic policy in the Eurasia region. He has conducted research projects on Chinese and Russian influence in Central Asia, concerning security engagement, the Belt and Road Initiative, and influence campaigns.
Hu holds a B.A. in political science from the University of California, Los Angeles. He is a native speaker of Mandarin, Cantonese, and possesses conversational proficiency in Russian.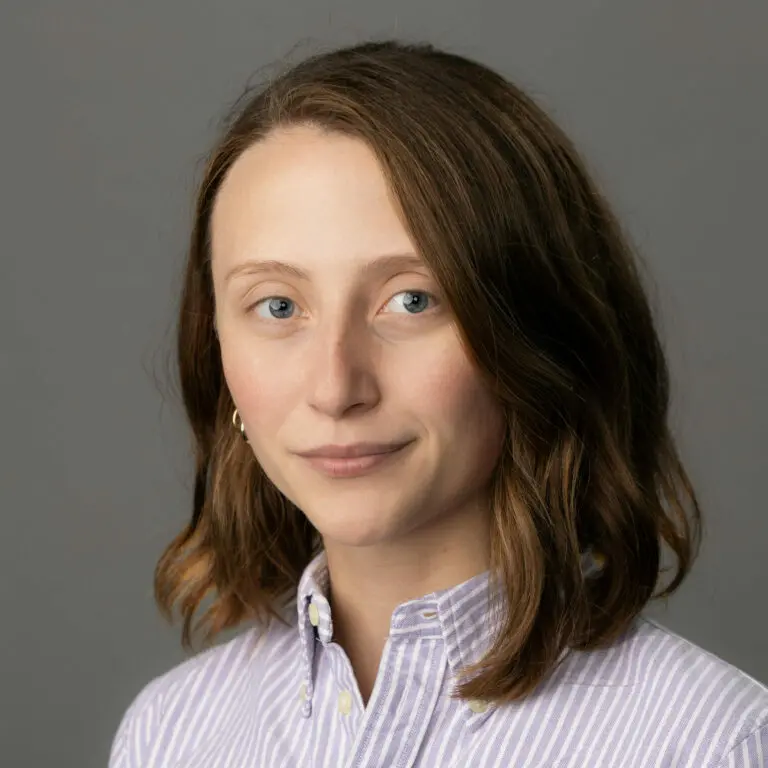 Grace M. Ingle
Senior Analyst, Accenture Federal Services
Grace Ingle currently works as a Senior Analyst at Accenture Federal Services, where she supports clients in the Applied Intelligence practice. She also serves as the Chief of Staff for Accenture's Refugee Employee Resource Group. Previously, she worked at the Center for International Private Enterprise (CIPE), where she co-managed development projects in the South Caucasus region.
She holds a B.A. in Middle East studies and Russian from Dickinson College and studied abroad at Russian State University for the Humanities in Moscow and The American University in Cairo. Grace was the 2020 recipient of Dickinson College's Marianna Bogojavlensky Prize in Russian. As a student, Grace interned at the U.S. Army War College's Peacekeeping and Stability Operations Institute and the U.S. Department of State's Global Engagement Center. Her research interests include NATO and EU enlargement, security in the South Caucasus, social media and disinformation, and Russia-Middle East relations. She is fluent in Russian and Spanish and proficient in Arabic and French.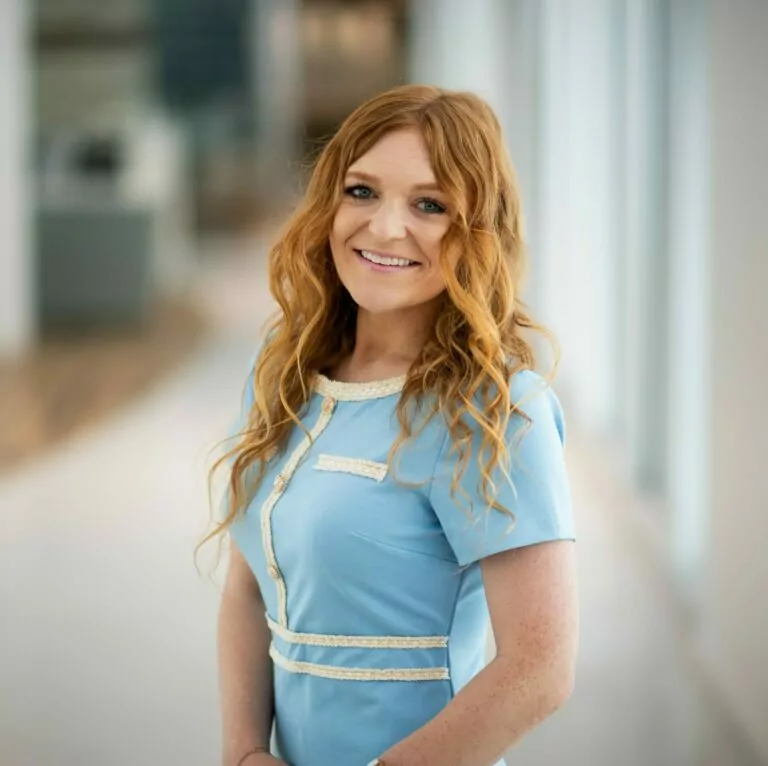 Kennedy Lee
Research Associate and Program Manager, Hudson Institute
Kennedy Lee is a Research Associate and Program Manager with the Center on Europe and Eurasia and Keystone Defense Initiative at Hudson Institute. Lee is a former fellow at the Forum for American Leadership, where she helped write briefs and policy analysis on questions of national security, foreign policy, and American global leadership for elected officials and candidates for office. She also worked as the Special Assistant to the director of the Krach Institute for Tech Diplomacy at Purdue, focusing on the intersection of technology and US foreign policy. Ms. Lee has taught various courses for the Tikvah Online Academy and Tikvah's Solomon Fellowship. She holds a B.A. in political science and Russian language and civilization from the University of Wisconsin-Madison, where she received the J. Thomas Shaw Award for Undergrad Excellence in Russian. Lee is an alumna of the Russian Flagship Program, studying in St. Petersburg, Russia, and Almaty, Kazakhstan, and completed M.A. coursework in the comparative politics of Eurasia at the Higher School of Economics. While in Almaty, she interned for a local news channel. Lee was also an editorial intern at New Eastern Europe and in the Global Development Lab at USAID. She speaks Russian.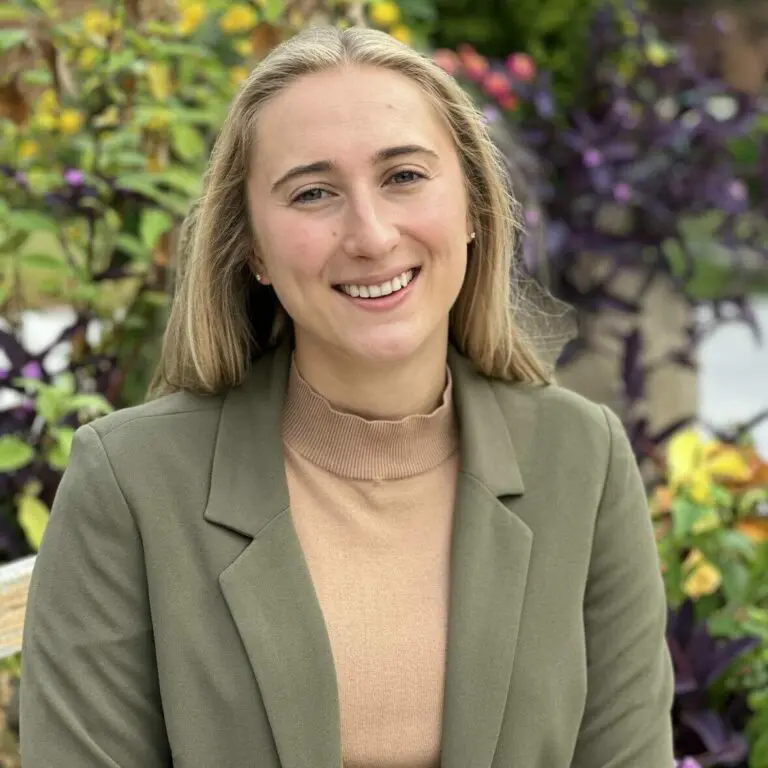 Elizabeth Lewis
Senior Associate, Chemonics International
Elizabeth (Liz) Lewis is a dedicated international development professional with a deep-rooted passion for Eurasia. Her journey in the field began as a Program Associate at the Center for International Private Enterprise (CIPE), where she orchestrated projects fostering public-private dialogues, amplifying often marginalized voices. Through her work, Elizabeth emerged as a steadfast advocate for women's empowerment, consistently championing the cause.
Elizabeth's professional trajectory advanced at Chemonics International, where her role as a Senior Associate allows her to contribute to a groundbreaking project in Ukraine. Elizabeth holds a B.A. in Russian studies and a B.A. in political science from Rhodes College. She also earned an M.A. in Eurasian, Russian, and East European studies from Georgetown University. She was a Fulbright English Teaching Assistant in Minsk, Belarus. She speaks Russian and German, currently, and is studying Tajik. Elizabeth is particularly interested in topics relating to gender equality and social inclusion in the Eurasia region.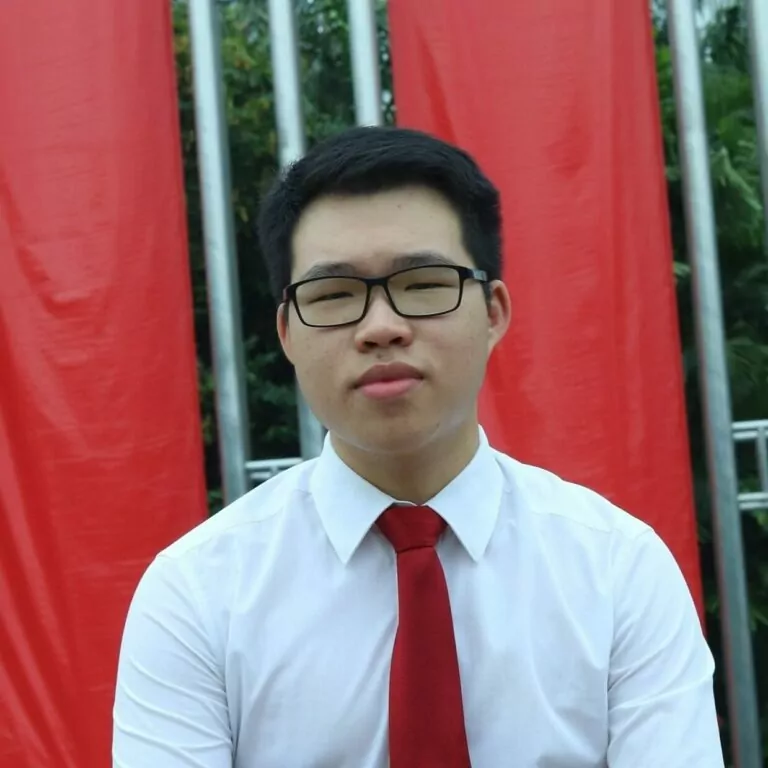 Nigel Li
Graduate Student, Masters in Eurasian, Russian, and European studies at Georgetown University
Nigel Li is a Singaporean citizen currently attending Georgetown University in Washington D.C. for an M.A. in Eurasian, Russian, and East European studies. He graduated from the Moscow State Institute of International Relations in 2023. He grew up in Singapore and studied at the Singapore American School, graduating in 2017. After spending two years in the Singapore Armed Forces, as part of his national service, he moved to Moscow in 2019 to further his studies. In 2022, he worked as a research intern at the Institute of World Economy and International Relations (IMEMO), Russia's top research institute. The following year he conducted his internship at the National University of Singapore's Middle East Institute.
During the Singapore 2020 general election, he and a team of students founded Singapore Votes to track the election. It has since been archived at the United States Library of Congress as a website significant to the historical record. His articles have been published in the Taipei Times, Mothership.sg, Channel News Asia, The Defense Post, and The Diplomat.
He is the author of the post-Soviet novel Light is My Heart From a Cheerful Song.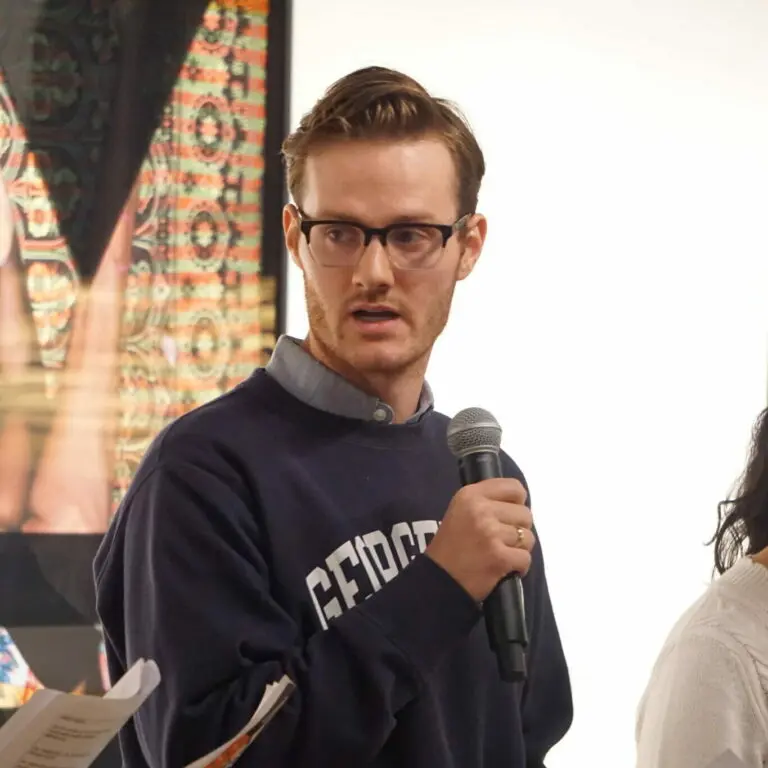 Noah Lloyd
Assistant Program Officer, National Endowment for Democracy
Noah Lloyd is an Assistant Program Officer for the South Caucasus at the National Endowment of Democracy and a Master's student at Georgetown. After finishing his B.A. in history and Russian language, he taught in schools across Russia and Ukraine for six years. His research focuses on Russian foreign and military policy, patron-client relations, and conflict resolution.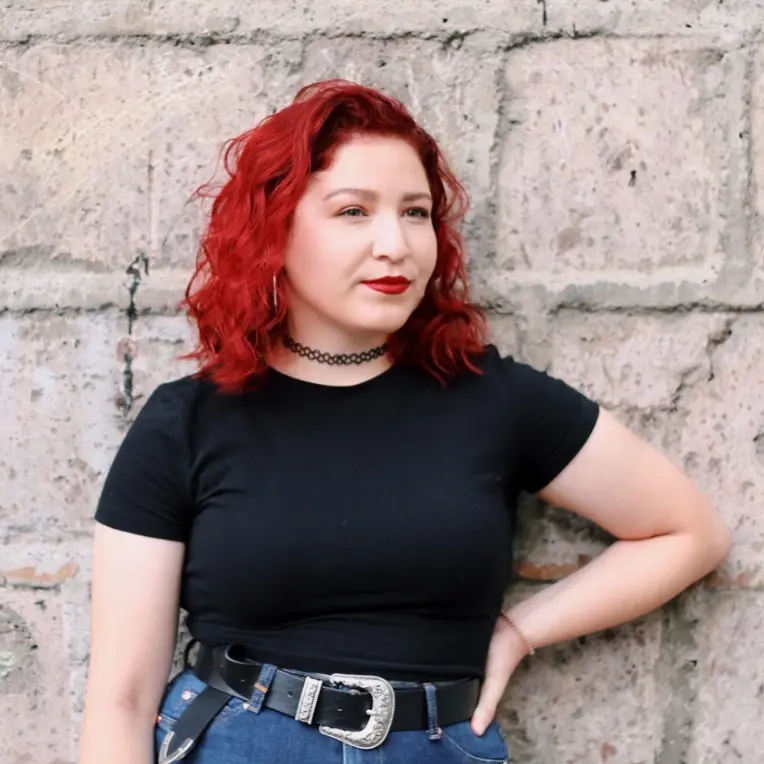 Roza Melkumyan
Program Associate, Freedom House
Roza Melkumyan is a journalist, creative non-fiction writer, project manager, amateur linguist, and avid traveler who splits her time between Yerevan and Washington, DC. She is dedicated to amplifying the voices of those whose stories might otherwise go unheard, with a special interest in the cultures of the Caucasus, Central Asia, and the post-Soviet world. She currently advocates for human rights and democracy in Europe & Eurasia with Freedom House, specifically working to foster democratic change while combating media disinformation in Armenia, and protecting freedom of expression in Ukraine. Previously, she spent three years living and working in Yerevan, Armenia, and focused on boosting responsible, sustainable tourism in Armenia with ONEArmenia, driving revenue towards rural areas, creating jobs for locals, and sharing the country's culture with visitors. She writes about the arts, culture, and technology for various publications. She earned her Bachelor's degree from New York University in 2018.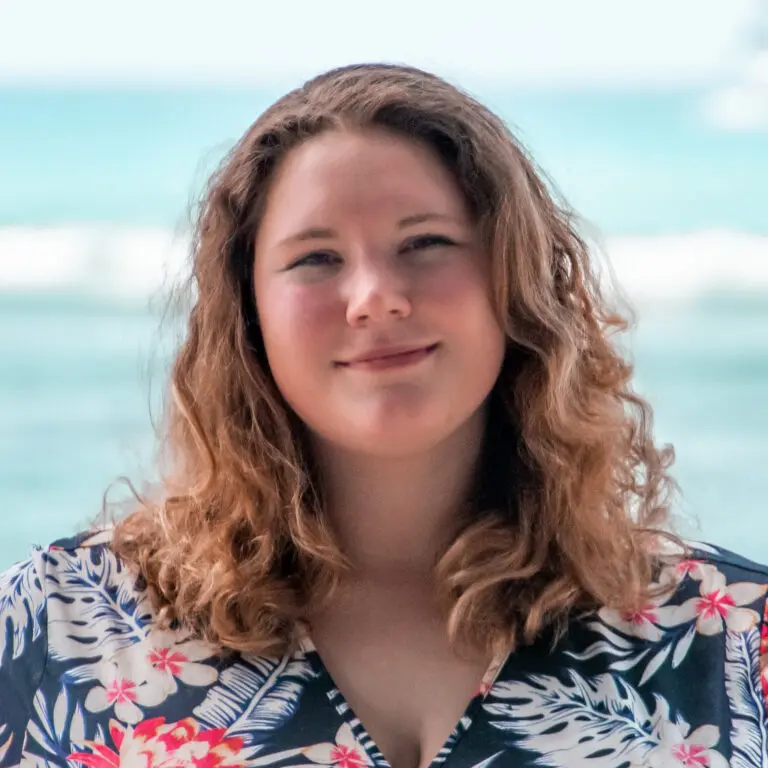 Sarah Nichols
Operations/Communications Associate, International Business Initiatives
During college, Sarah Nichols discovered a deep passion for the Western Balkans. This interest grew into a commitment: to help post-conflict countries, especially in Eurasia, rebuild and flourish.
Now at IBI, a woman-owned USAID contractor, Sarah works hard to make a difference. She believes the best way to help these countries is by listening to local voices and working directly with the people who live there.
Before IBI, Sarah worked at CRDF Global. There, she promoted public diplomacy through educational and cultural exchanges. She was part of the Department of State's International Visitor Leadership Program. She also helped create a fellowship for cybersecurity experts in the Balkans to come to the U.S. and meet with experts in their fields.
Sarah's goal is clear: promote peace, growth, and strong communities in post-conflict areas by bringing people together and sharing their stories.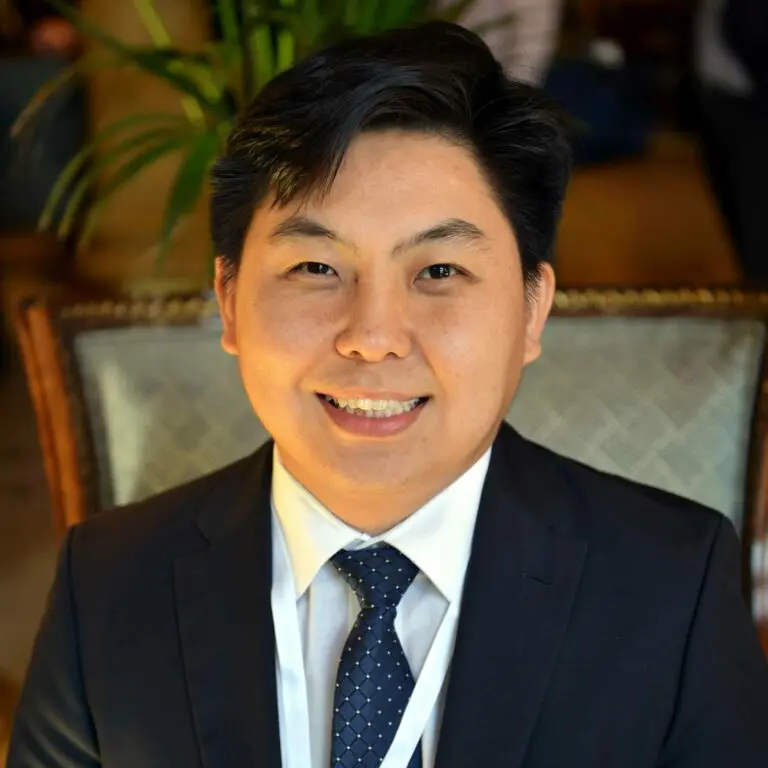 Batt Odgerel
Director of Energy Transition Research, Energy Policy Research Foundation
Batt Odgerel is the Director of Energy Transition Research at the Energy Policy Research Foundation. In this role, he dedicates his efforts to addressing and analyzing the energy trilemma around the world: energy security, sustainability, and affordability. He regularly shares his research findings with diverse audiences across the U.S.
Prior to his current role, Batt served as a clean energy policy fellow at the Information Technology and Innovation Foundation, where he assessed the U.S. government's support for energy innovation and helped conduct research on international competition in critical technologies. Batt has also worked at Smart Electric Power Alliance and conducted his graduate practicum with DC Sustainable Energy Utility on energy efficiency. Before his foray into energy policy, Batt worked with several civil society organizations and a government think tank in Mongolia, where he contributed to advancing democracy and provided insights to policymakers on regional security issues.
His research primarily focuses on the key aspects of energy transition, energy security, and Sino-Russian energy cooperation. Batt's authored reports have appeared in respected publications such as Oil and Gas Journal and RealClear. Batt holds a Master of Arts degree in international economics from Johns Hopkins University's School of Advanced International Studies, Washington, DC.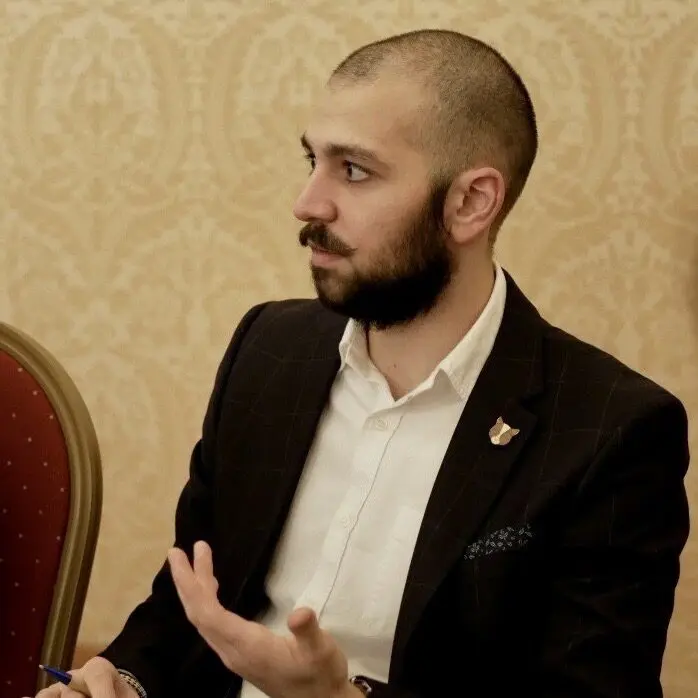 Mikael Pir-Budagyan
Graduate Student, Masters in Eurasian, Russian, and East European studies at Georgetown University
Mikael Pir-Budagyan is a graduate student in Eurasian, Russian, and East European studies at Georgetown University, pursuing the Certificate in Diplomatic Studies. His latest research focuses on Russian foreign and domestic policies, regional development, and conflict resolution. He is also interested in natural resource extraction industry and the region's place in the global energy transition efforts. He is currently a graduate student associate at Russia Matters, a project run by Harvard Kennedy School's Belfer Center for Science and International Affairs. He previously worked as a research assistant at the Institute for the Study of Diplomacy.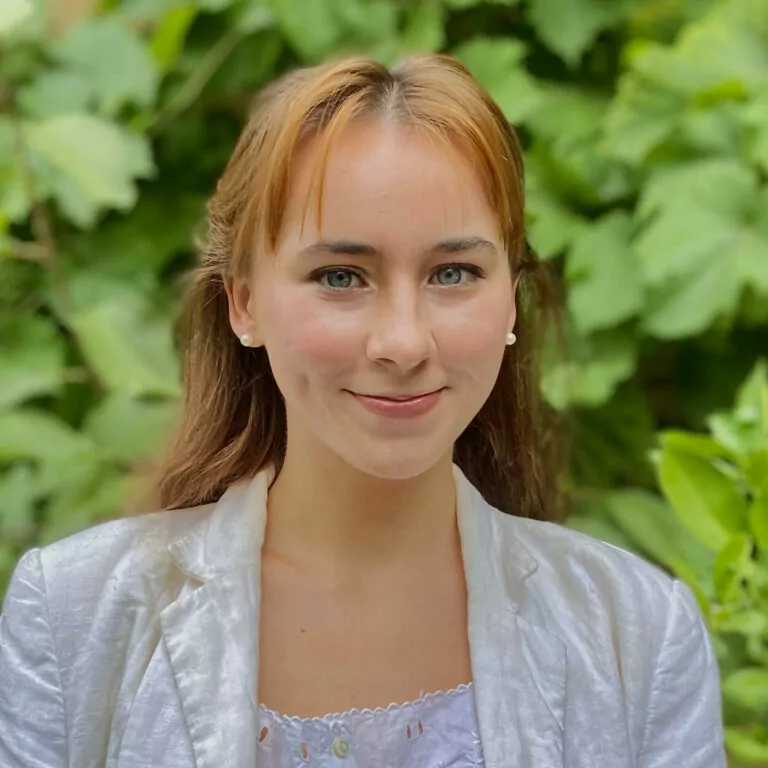 Mimi Reitz
Senior Program Associate, Freedom House
Mimi Reitz is currently a Senior Program Associate on the Europe and Eurasia team at Freedom House, where she helps manage and implement human rights and civil society projects in the Eurasia region. Her role involves close coordination with regional civic actors as they bolster resiliency against challenges to continue their fight to protect human rights. Mimi holds a B.A. in international relations with a focus on peace and conflict resolution in Eurasia from American University. Prior to her role at Freedom House, Mimi engaged in a variety of professional, volunteer, and academic opportunities across Eurasia, including a summer study-abroad trip to Russia, volunteering with refugee programs in Greece and Poland, engaging with the U.S. Department of State as a Cultural Programs intern and Diplomacy Lab researcher on visa sanctions, interning at a grassroots women's rights agency in Paris, and most recently, teaching English at a local high school in Krakow, Poland. She speaks French and Russian. Her research interests include cultural identities in the post-Soviet region, Russian approaches to imperialism, immigration, and assimilation, and gender relations in Eurasia, especially in relation to peacebuilding.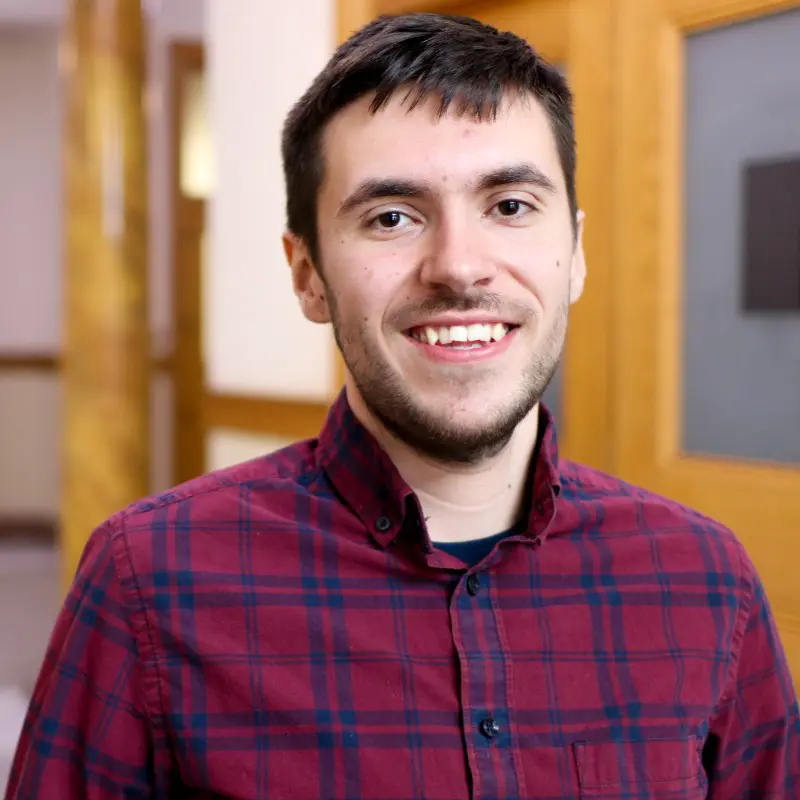 Joe Sailor
Research Assistant, American Enterprise Institute
Joe Sailor is a Research Assistant at the American Enterprise Institute, where he focuses on Russia and Eastern Europe. He comes from Rolfe, Iowa, and graduated with a B.A. from the University of Iowa in 2020 with a double major in Russian and international studies. In 2023, Joe graduated from Georgetown University's Walsh School of Foreign Service, where he received an M.A. in Russian, Eurasian, and East European studies. Joe previously studied abroad in Moscow in 2018 and was awarded a Critical Language Scholarship for the continued study of Russian in the summer of 2020. His area of interest focuses on political movements and countercultures across the former Soviet region.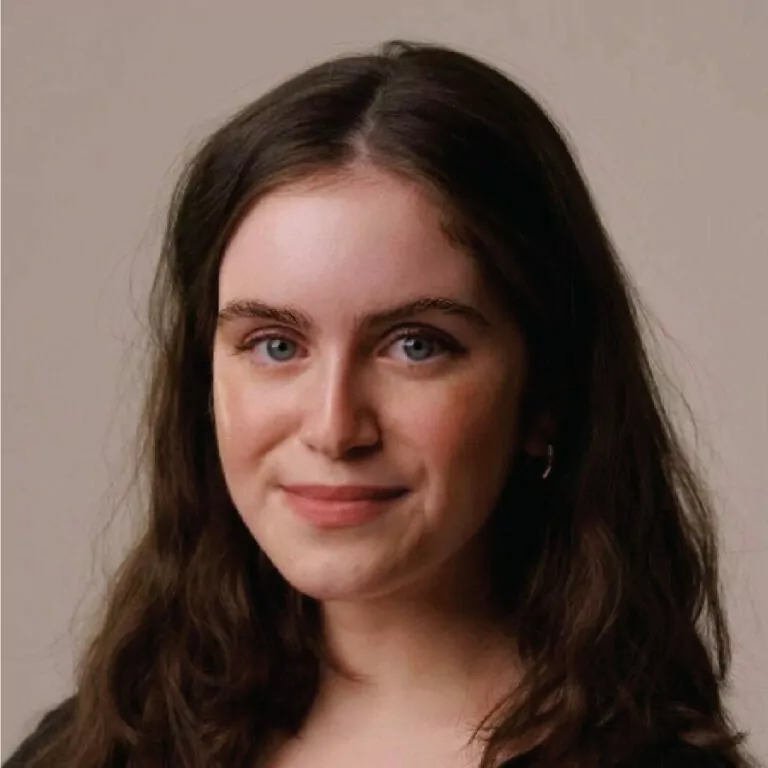 Mercedes Sapuppo
Program Assistant, Eurasia Center at the Atlantic Council
Mercedes Sapuppo is a Program Assistant with the Eurasia Center at the Atlantic Council. She was previously a Research Assistant with the Negotiation Task Force at the Davis Center for Russian and Eurasian Studies at Harvard University. She has also worked as a research assistant with the Weatherhead Center for International Affairs at Harvard University, focusing on power dynamics in the Eastern Mediterranean. She held internships with the U.S. House of Representatives Subcommittee on Europe, Energy, the Environment, and Cyber, the Atlantic Council, the Democracy and Culture Foundation, Human Rights Watch, and the Office of U.S. Senator Elizabeth Warren. Sapuppo graduated from Harvard University with honors and holds a B.A. in social studies with a focus on democracy, human rights, and security in Central and Eastern Europe, for which she wrote her thesis about the assault on the free press and independent journalist resistance in Russia and Belarus. Her main foreign policy interests include press freedom, U.S. foreign policy in Eastern Europe, and the Women, Peace, and Security agenda.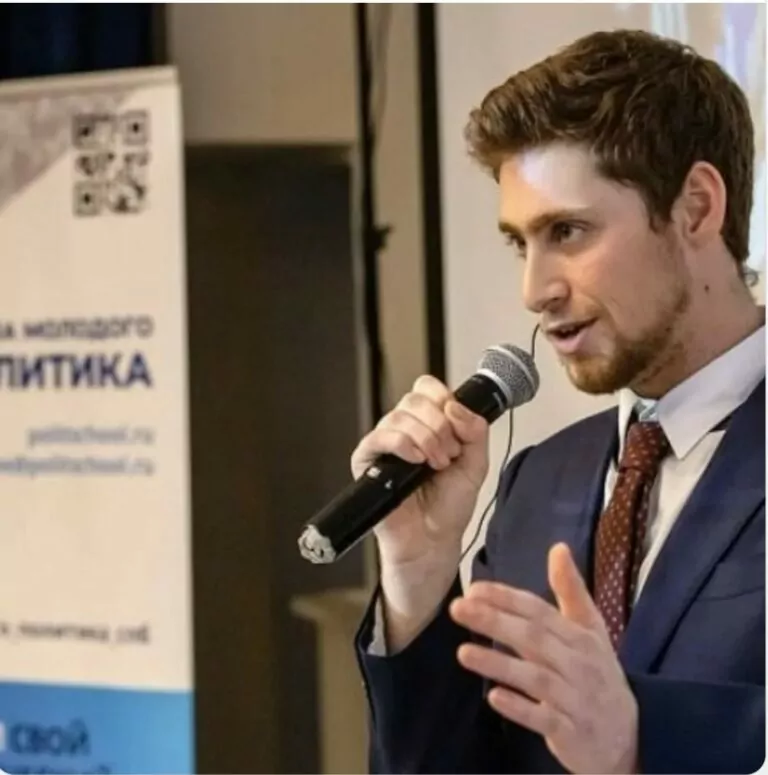 Benjamin Shefner
Assistant Program Officer, National Endowment for Democracy
Benjamin Shefner is originally from Syracuse, New York. He graduated from the University of Vermont in 2018 with a triple major in political science, history, and Russian language and from Georgetown's Walsh School of Foreign Service with a Master's degree in Eurasian, Russian, and East European studies in 2023. Benjamin has spent years engaged in civil society and political activism throughout Eurasia and at home across the U.S. He currently works as an Assistant Program Officer at the National Endowment for Democracy and his primary research interests revolve around transnational corruption and civil society development in the post-Soviet space.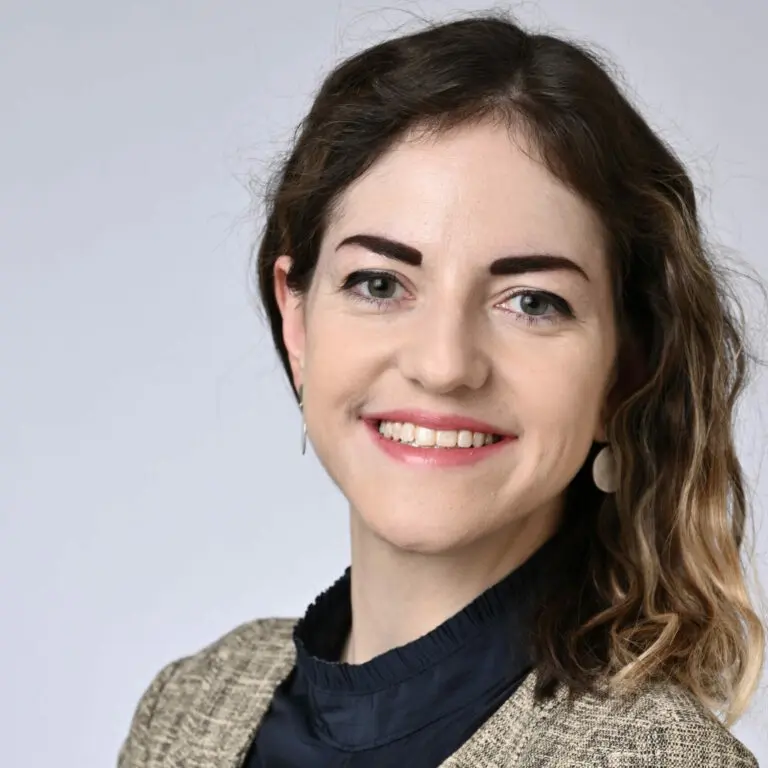 Rachel Shifman
Graduate Student, Masters of International Relations at Johns Hopkins University
Rachel Shifman is a second-year Master of international relations student focusing on Central Asia and energy studies, with a prior academic background in political science and economics. She previously worked in public health and public diplomacy programs with the Department of State. Now she is pivoting to energy policy. In particular, she is interested in the intersection of energy security, green energy transitions, and commodity supply chains. She speaks Russian fluently, conversational Hebrew, and some Italian and Japanese.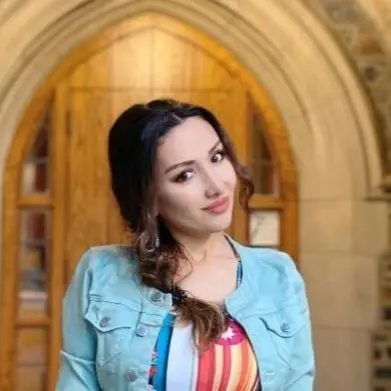 Lusine Stepanyan
Consultant, CGAP/World Bank Group
Lusine Stepanyan is currently a consultant working on the climate change team at CGAP/World Bank Group. She has been working for the World Bank since 2020 on various projects. She has a Masters degree in international development policy, with a concentration in innovation and entrepreneurship. Lusine is originally from Armenia. Back in her country, she founded and ran a school of languages and professional development for 4 years. Lusine is an entrepreneur. A few months ago, she founded CLMT Campus, which is an initiative that helps college students get access to opportunities in climate and sustainability.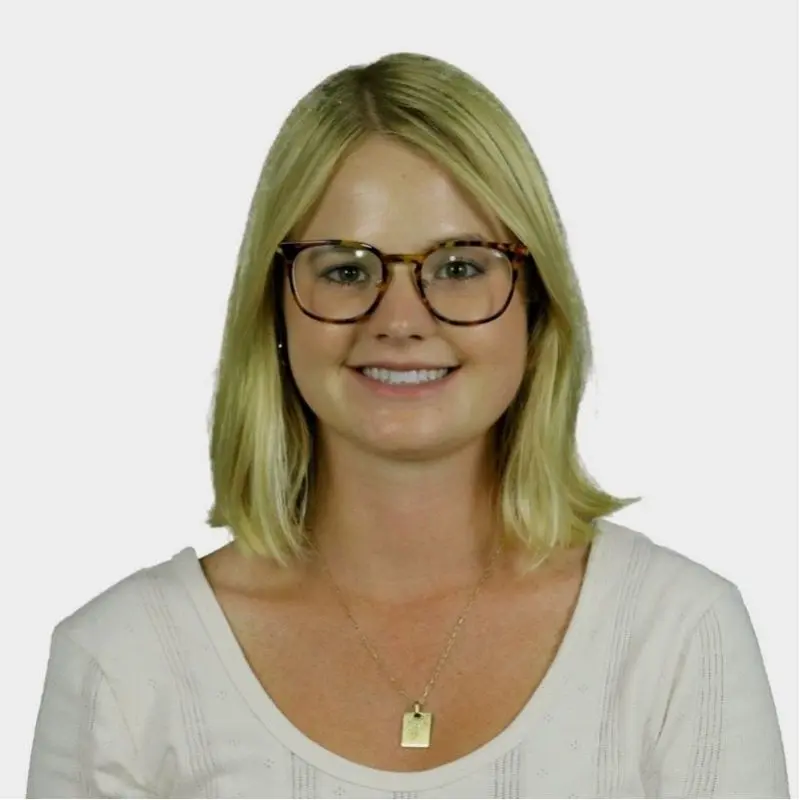 Emma Taylor
Graduate Student, American University
Emma Taylor is a highly interdisciplinary professional pursuing an M.S. in computer science and cybersecurity at American University. Previously, Emma worked at Apple in the Global Security division, where she identified security vulnerabilities and developed solutions to protect employees and innovations. Emma recognizes the importance of cross-functional collaboration on cybersecurity issues. She hopes to work at the intersection of cybersecurity and diplomacy, particularly as it relates to U.S. partnerships in the Eurasia region. Emma graduated from the University of Southern California with a degree in international relations and Russian language.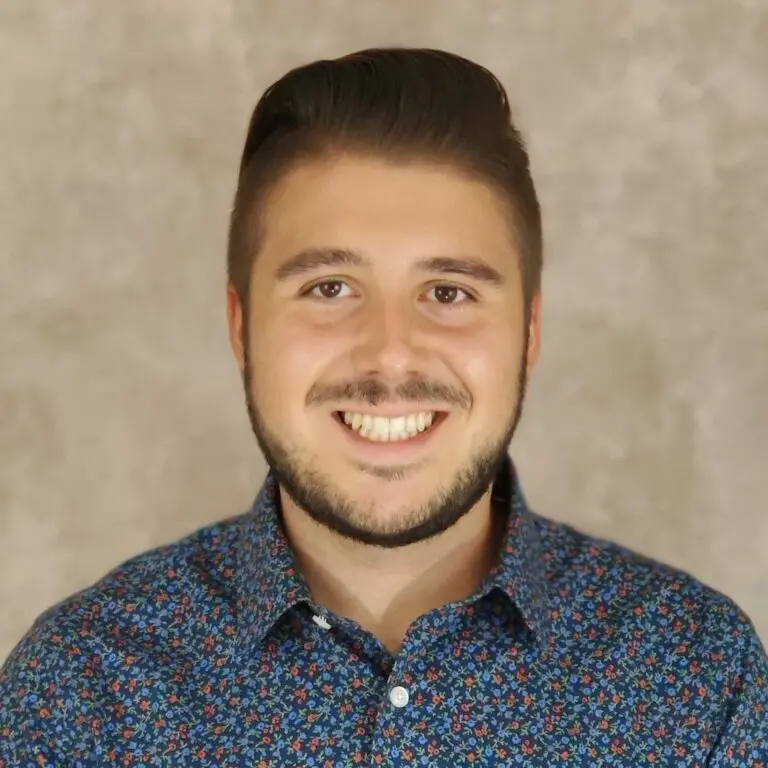 Nicholas Viggiano
Senior Program Officer, American Councils for International Education
Nicholas (Nick) Viggiano is a Senior Program Officer at American Councils for International Education, where he works on alumni programming for State Department-funded youth exchange programs, FLEX and YES, and on Embassy grant projects funded by Public Diplomacy Sections across the Eurasia region. Prior to his role at American Councils, Nick interned at the U.S.-Russia Foundation and at Eurasia Foundation. He holds a B.A. in Russian language and literature and a B.S. in environmental science and policy from the University of Maryland. Nick speaks Russian, Ukrainian, and Polish, and is an alumnus of the State Department's National Security Language Initiative for Youth (NSLI-Y) and Critical Language Scholarship (CLS) programs. Nick has recently returned to Washington, DC after living abroad since 2021 on long-term work assignments in Ukraine, Kyrgyzstan, and Poland, and is looking forward to networking with other members of the Young Professionals Network.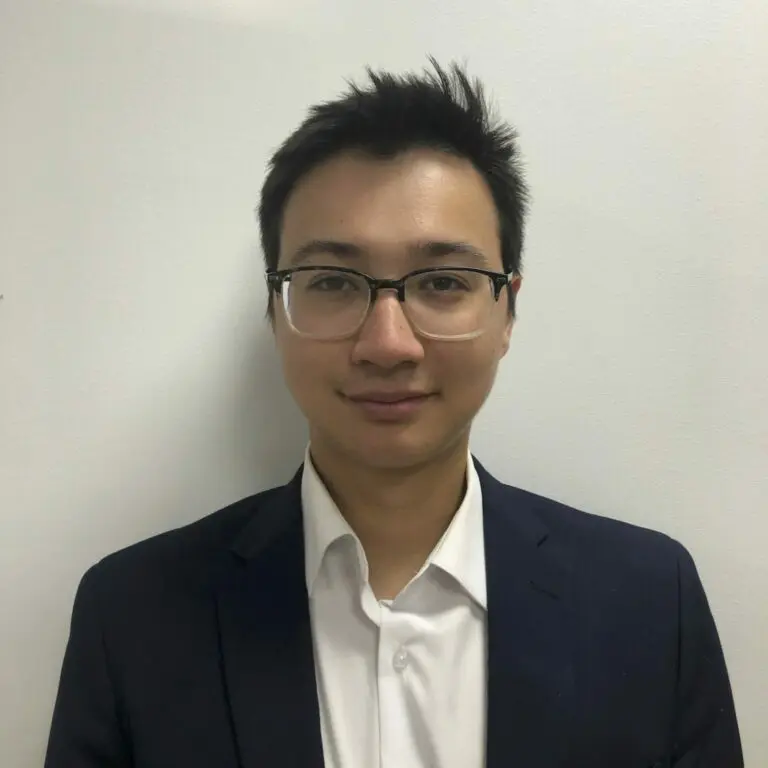 Ilya Yudkovsky
Graduate Student, Masters in Eurasian, Russian, and Eastern European studies at Georgetown University
Ilya Yudkovsky hails originally from New York City and Amherst, Massachusetts. He graduated from McGill University in 2022 with a joint honors B.A. in history and political science. After spending 5 months as a humanitarian volunteer in Ukraine, he interned as a research assistant at the Wilson Center's Kennan Institute working on race and migration in Russia's Far East. He is now pursuing an M.A. in Eurasian, Russian, and Eastern European studies at Georgetown's Walsh School of Foreign Service. Ilya's areas of interest include Russian civil society development and the political mobilization of associational groups.