Young Professionals Network 2022-2023
2022 - 2023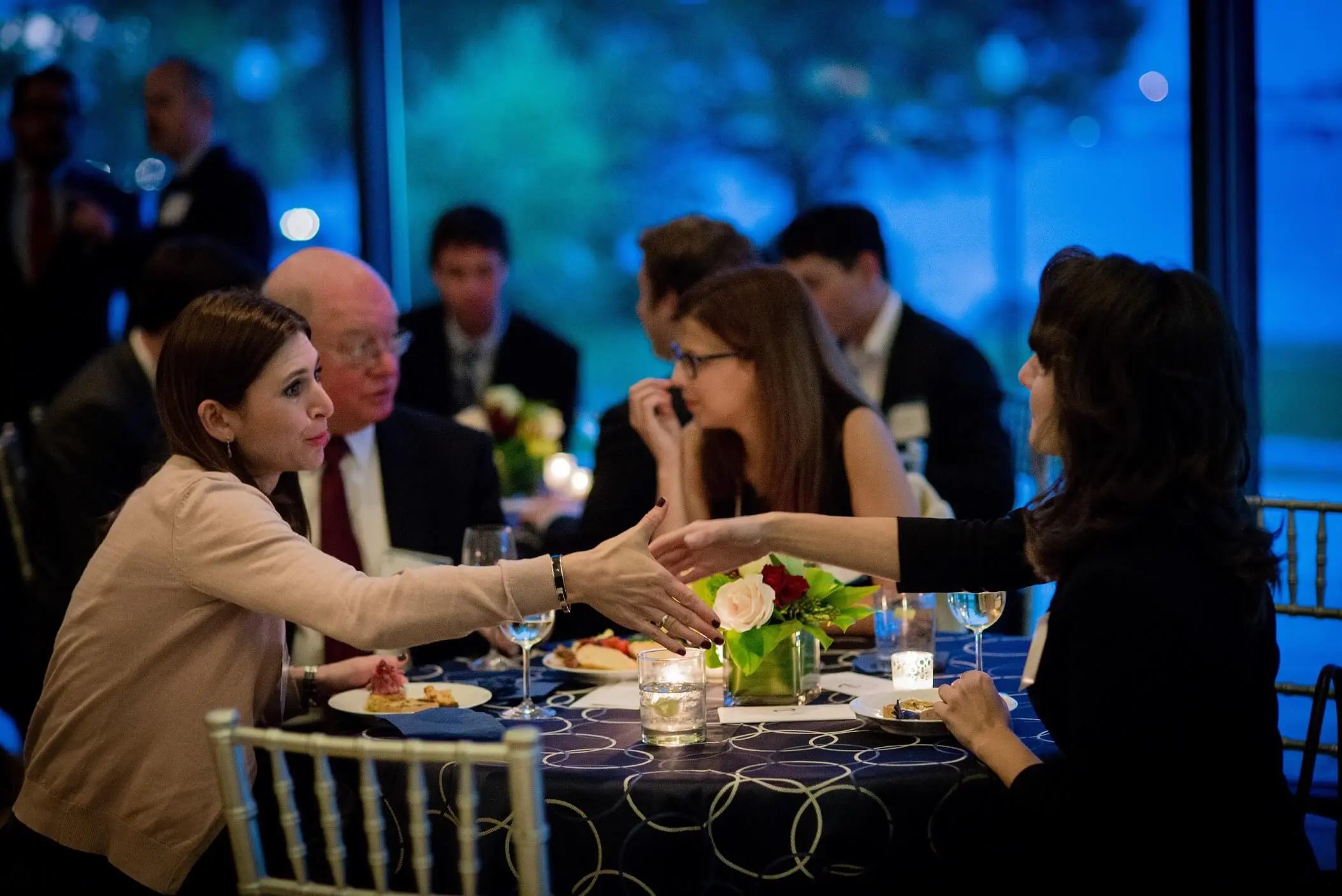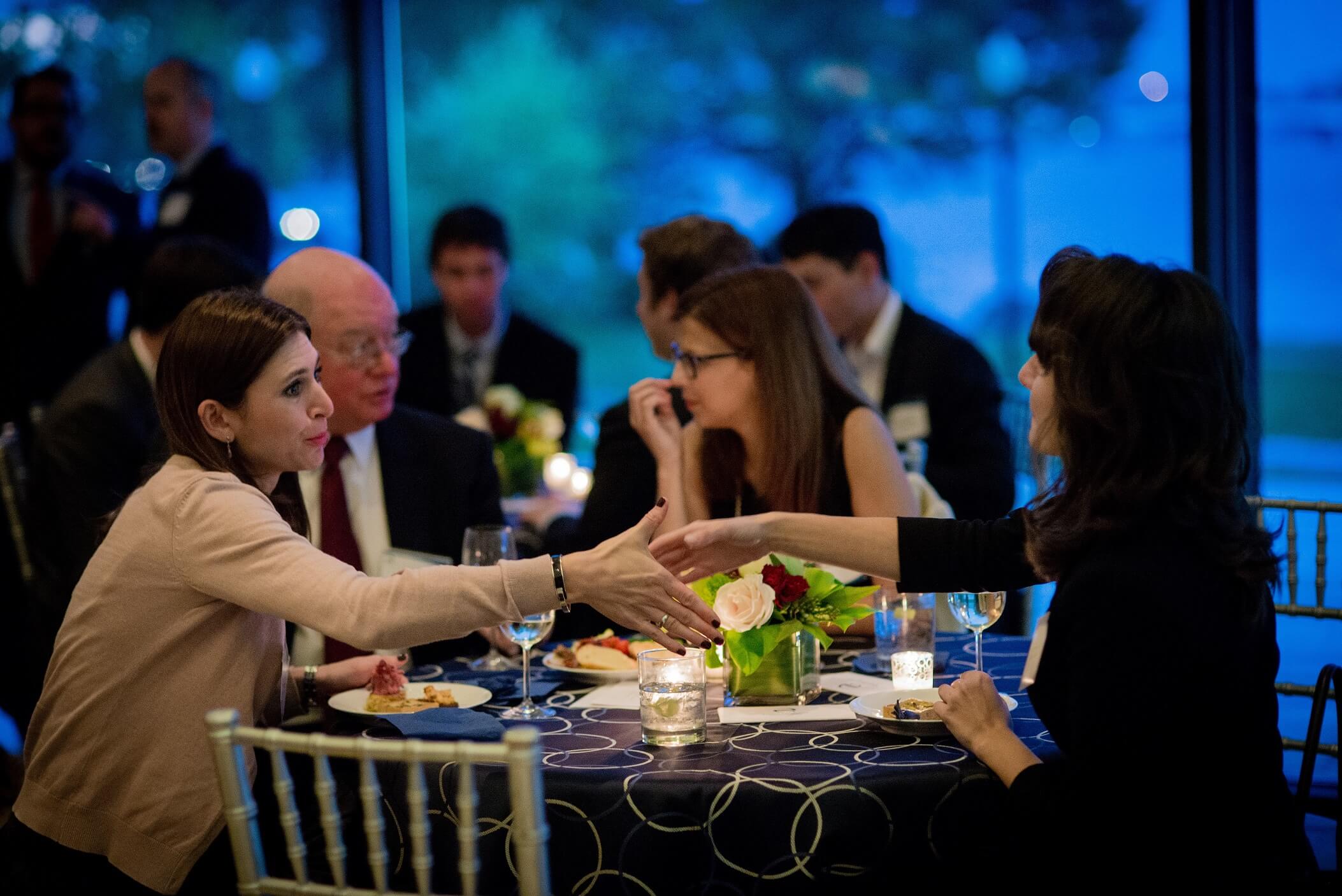 Program Members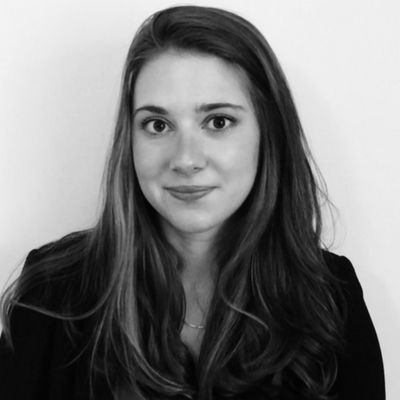 Nicole Anselmo
International Law Institute
Nicole (Cole) Anselmo currently works in Washington, DC. Her interests are in human rights, law, armed conflict, Russia, Central Asia, Finland, CVE, CSS, transitional justice, nuclear nonproliferation, and cybersecurity. She has published through Inkstick Media on authoritarian surveillance and overlapping security concerns in Central Asia. This work was an expansion of her thesis for the Cambridge Security Initiative's International Security and Intelligence Program, a joint venture with the Department of War Studies at King's College, London. She also published through WCAPS (Women of Color Advancing Peace and Security) on unpaid internships in the field of national security.
She was twice awarded a US Fulbright Grant to Almaty, Kazakhstan, but deferred due to COVID-19. She holds a BA in international studies (conflict, peace, and security; Russian language) from Miami University of Ohio. She studied abroad at Peter the Great St. Petersburg Polytechnic University in Russia, and then independently at TAPRI Peace Research Institute at Tampere University in Finland. While at Miami, she coded militant groups and peace treaty signatories for a research project through Yale University's Jackson School for Global Affairs. She plans to attend law and graduate school to study the intersection of human rights law and security studies, with a focus on Eurasia and Central Asia.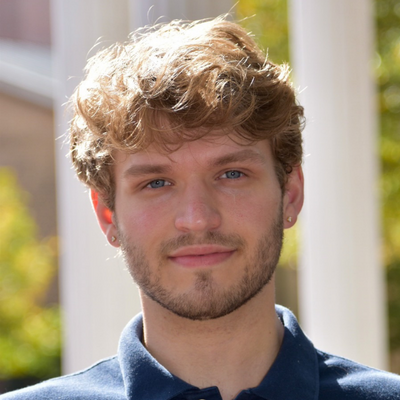 Matthew Bailey
Analyst, Common Mission Project
Matthew graduated from the University of North Carolina at Chapel Hill with a B.S. in psychology and a B.A. in Slavic and East European languages and cultures. During his undergraduate career he developed great interest in applying his cultural and linguistic experience to security and policy-oriented initiatives. Matthew is particularly interested in foreign relations and democratic resilience in the Balkans and Russia, and he hopes to pursue graduate studies in national security and intelligence to further understand how emerging technologies continue to shape highly sophisticated and dynamic socio-political environments within these regions. He currently works as an analyst for the Common Mission Project where he supports collaboration between government, academia, and the private sector to deliver National Security Entrepreneurship programs that provide university students with the opportunity to engage with today's most challenging security threats and foreign policy problems.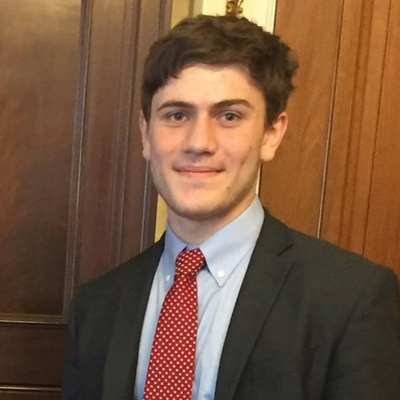 Peter Barsamian
Graduate Student, American University
Peter Barsamian is currently a master's student at American University pursuing an MS in development management. His experience in international development started in the summer of 2019. After working in commercial real estate finance, he was presented with an opportunity to explore other interests by conducting research on small-scale dairy farmers in vulnerable villages along the border of Armenia and Azerbaijan. This initial project spurred an almost two-year tour working with the Paros Foundation, a small humanitarian foundation that operates exclusively in Armenia. There, he had the opportunity to work on various humanitarian initiatives in vulnerable communities, help create several agribusinesses, and assist in the resettlement of displaced Armenian families after the 2020 Nagorno-Karabagh War. His time in Armenia not only fundamentally shaped his perceptions of the Caucasus region, but also set him on a career path towards international development. Since returning to D.C., Peter has focused his professional experience on development finance and agriculture and food security.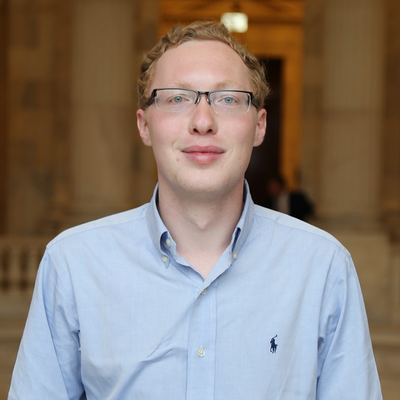 Tucker Boyce
Foreign Affairs Officer, U.S. Department of State
Tucker Boyce is a Foreign Affairs Officer at the U.S. Department of State, specializing in economic affairs and national security policy. Prior to his current role, he conducted research on nonproliferation, export controls, and emerging technologies at the Center for International and Security Studies at Maryland. He also worked on a post-bachelor's appointment at Los Alamos National Laboratory in New Mexico, focusing on nonproliferation. While at Los Alamos, he presented research on Turkey's relationship with NATO at a Center for Strategic and International Studies capstone conference. Tucker completed Critical Language Scholarship Turkish programs in 2015 (Ankara, Turkey) and 2017 (Baku, Azerbaijan), and previously served as the President of the Critical Language Scholarship Alumni Society. Tucker holds a Master of public policy from the University of Maryland and a Bachelor's degree in economics from the University of Georgia.
Ian Bugbee
Financial Economist, U.S. Department of the Treasury
Ian Bugbee is a financial economist at the U.S. Department of the Treasury's Markets Room where he tracks and analyzes movements and trends in domestic and international financial markets for the department's leadership. Prior to joining the Treasury Department, Ian was an associate at TD International (TDI) on the Eurasia team. At TDI, Ian advised the firm's clients on pre-transaction and counterparty risk issues across multiple industries and jurisdictions. Before TDI, Ian was an Alfa Fellow at Alfa Bank's Office of Macroeconomic Analysis, where he provided market research on Russian macro trends, central bank policy decisions, and the effects of Western sanctions on the Russian economy.
Ian holds a master's degree from the Johns Hopkins University School of Advanced International Studies with a concentration in European and Eurasian studies and a bachelor's degree from Hobart and William Smith Colleges in economics and Russian area studies. He also studied abroad for a semester through Middlebury College's program in Yaroslavl, Russia.
Nina Cairns
Project Lead, Innovation Ecosystems at CRDF Global
Nina Cairns currently serves as the project lead of the Innovation Ecosystems team within the Technology and Innovation practice area at CRDF Global. She currently implements programs with funding from the Bureau of Europe and Eurasian Affairs within the U.S. State Department that aim to foster economic growth and independence in Ukraine by supporting Ukrainian startups with business development grants, training, and mentorship support. Additionally, she manages a bilateral grant program that supports Ukrainian and U.S. university scientists to conduct research in the field of alternative energy. She has also supported other divisions within CRDF related to cybersecurity trainings in Ukraine, counter-disinformation trainings throughout Eastern Europe, and supporting vulnerable displaced dual-use scientists in Ukraine. Outside of work, Nina has been working to translate (from Ukrainian to English) and re-publish her great uncle's book on his ethno-sociological analysis of his experiences while imprisoned for 10 years in Soviet gulags and concentration camps following World War 2. Nina has a B.A. in political science with a concentration in international relations and certificates in Russian and Eastern European studies, European Union studies, and German Language studies, and a minor in administration of justice from the University of Pittsburgh. She also speaks Ukrainian, Russian, and German.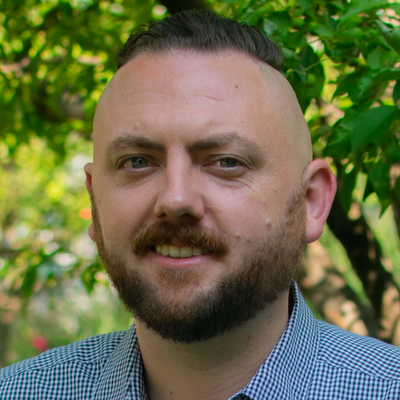 Andrew Costello
Senior Program Manager, PYXERA Global
Andrew Costello has spent more than a decade working on international development initiatives and has been a part of diverse activities that have demonstrated the resilience of people and organizations, including efforts related to entrepreneurial and innovative activities as pathways for communities to reach their potential in economic empowerment and more robust civic engagement. He currently serves as a Senior Program Manager at PYXERA Global, where he is working on economic development in Eastern Europe, helping build necessary infrastructure, capacities, and access to finance for innovative entrepreneurs and enterprises across the region. He has supported many projects in Europe and Asia, including in Ukraine, Moldova, Russia, Central Asia, and Western Europe. Andrew speaks fluent Russian and basic Ukrainian. He graduated from the University of Oklahoma with a degree in Russian and Eastern European studies in 2011, as well as minors in Russian language and Middle Eastern studies.
Wesley Culp
Research Assistant, American Enterprise Institute
Wesley Culp is a Research Assistant for Defense Strategy and Great-Power Competition at the American Enterprise Institute. Previously, Wesley was a Research Fellow at the Center for the Study of the Presidency and Congress and Russian Military Studies Editor for the online publication 19FortyFive.Wesley's specific interests include Russian leadership analysis, Russia's relations with other countries of the former Soviet Union, and Moscow's relationship with federal subjects on its periphery such as the Arctic, Far East, and North Caucasus regions. Previously, Wesley interned in offices in both the House and Senate as well as at the Development Finance Corporation and its predecessor, the Overseas Private Investment Corporation. Wesley is originally from Towson, Maryland, and graduated from Washington and Lee University in 2021 with a bachelor's degree in Russian Area studies and global politics.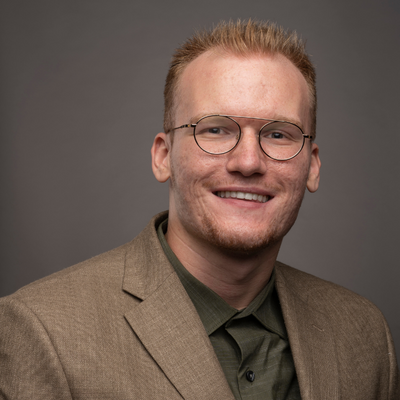 Aleksander Cwalina
Program Assistant, Atlantic Council
Aleksander Cwalina is a program assistant for the Atlantic Council's Eurasia Center, where he assists in programming, scheduling, and research. His interests include Ukrainian and Russian civil society, eastern European Union integration, and transatlantic coordination.
Prior to joining the Atlantic Council, he interned with the Wilson Center's Global Europe Program. He holds a bachelor's degree in journalism and political science as well as certificates in Russian, East European, and Central Asian studies, European studies, and German language from the University of Wisconsin-Madison. During his time in university, he was a member of the federally funded Russian Language Flagship program and was a Department of Education Foreign Language Area Studies fellow in Russian language from 2021 to 2022.
Aleksander was born in Warsaw, Poland, and lived mostly in Illinois and Wisconsin before moving to Washington, D.C.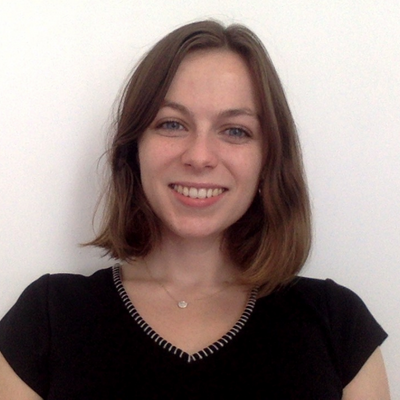 Catherine Donovan
Research Specialist, Institute of European, Russian and Eurasian Studies (IERES)
Catherine Donovan is a Master's candidate in the Elliott School's European and Eurasian Studies program, where she was honored to receive the Naomi Poling Warbasse Award for excellence in Central and Eastern European Studies. She received her Bachelor's degree from the University of Richmond, where she studied International Affairs and French. She currently works as a Research Specialist at the Institute of European, Russian and Eurasian Studies (IERES) managing a fellowship program for Ukrainian scholars and as Program Associate at the International Association of Women Judges (IAWJ), an organization that promotes women's leadership in judiciaries around the world and builds the capacity of justice systems to ensure equal rights for all. Prior to moving to D.C., she worked at the Massachusetts Immigration and Refugee Advocacy Coalition (MIRA) in Boston.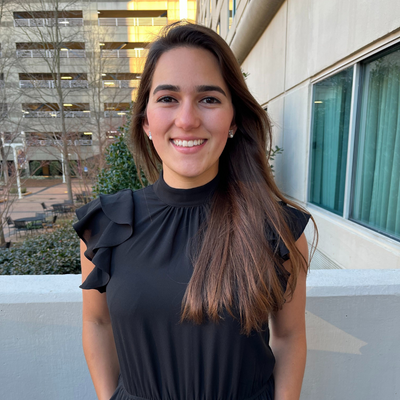 Vanessa DuBoulay
Program Officer, Department of Justice
Vanessa DuBoulay is a second-year Master's candidate at the George Washington University's Elliott School of International Affairs, where she is concentrating in international law and organizations and international development. Vanessa currently works as a Program Officer in the International Criminal Investigative Training Assistance Program (ICITAP) office at the Department of Justice helping provide development assistance to foreign governments in support of national security and foreign policy objectives. Vanessa's academic and professional interest lies in the nexus between development and international security and she works on topics such as corruption, organized crime, terrorism, and conflict. Previously, Vanessa was an intern for the Organization of American States and later worked as a Program Associate for the International Association of Women Judges. She also worked in education policy with Teach For America and served as an educator for four years in Miami-Dade County Public Schools. Vanessa received her B.A. in political science with a minor in international law from Nova Southeastern University (NSU) in Fort Lauderdale, Florida. She concentrated on U.S. foreign policy toward Latin America and led her school's International Relations Association in Model United Nations competitions across the U.S.
Linda Fawaz
Economist, Bureau of Economic Analysis
Linda Fawaz currently works as a domestic economic analyst in the D.C. area after earning a Master's in applied economics at Georgetown University. She has past professional experience and personal interests in development and crisis recovery in Turkey and the Middle East. Linda has worked for the United Nations Development Programme as a livelihoods officer and at Social Inquiry as a data analyst and researcher across several states in the Middle East and North Africa. In June 2022, she returned from completing a Fulbright research term in Ankara on Turkey's relations with regional trade partners, focusing on those recovering from war.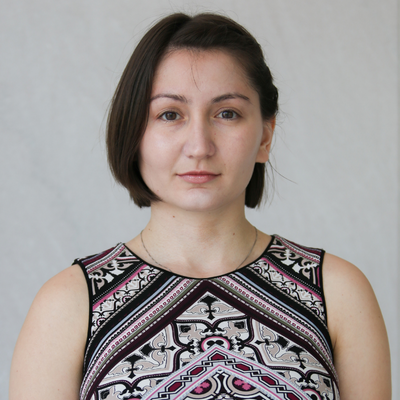 Roksana Gabidullina
Graduate Student, Walsh School of Foreign Service at Georgetown University
Roksana Gabidullina is a graduate student at Georgetown University's Walsh School of Foreign Service studying Russian, Eurasian, and East European affairs. Before starting graduate school, she was a program manager and research associate with the Europe, Russia, and Eurasia Program (EREP) at the Center for Strategic and International Studies (CSIS), where she supported the program's research agenda focusing on Russian malign influence as well as Russia's defense and security policy. Prior to EREP, she was a research associate with the Foreign Policy Research Institute and an intern at the Hudson Institute's Center for Political-Military Analysis and the CSIS Reconnecting Asia Project. She studied abroad in Moscow, Russia, and Bishkek, Kyrgyzstan, and holds a bachelor's degree in international and global studies with a minor in religion from Middlebury College.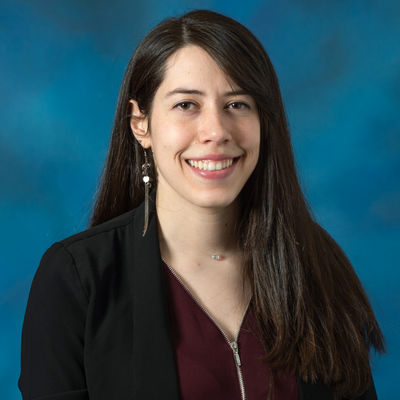 Zara Ghannadian
Program Officer, FHI 360
Zara Ghannadian is a Program Officer at FHI 360's Civil Society and Peacebuilding Department, where she focuses on civil society strengthening programs in Eastern Europe and Eurasia. She previously interned at Freedom House's Europe and Eurasia department, funded by the Association for Slavic, East European, and Eurasian Studies (ASEEES) Internship Grant. At Freedom House, Zara supported the Belarus team during the critical period after the 2020 election and helped organize meetings between Sviatlana Tsikhanouskaya and key actors in Washington D.C. Zara received her bachelor's degree from San Diego State University with a triple major in sociology, criminal justice, and Russian, before completing her master's degree at the University of Pittsburgh Graduate School of Public and International Affairs (GSPIA). She is an alumna of the Critical Language Scholarship (CLS) and STARTALK Russian language study programs. Zara is Iranian American and grew up in Tehran, Iran. She is fluent in Farsi and can also communicate in Tajik and Dari. Zara's interests include civil society, democracy, and labor issues.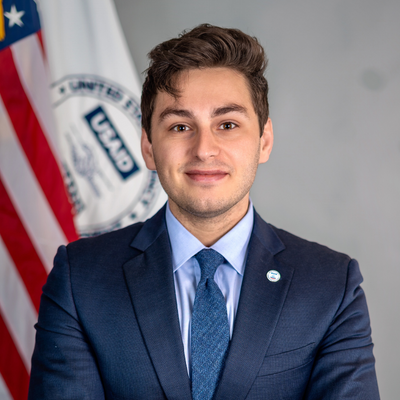 Filip Jotevski
Special Assistant to the Assistant Administrator of the Europe & Eurasia Bureau, United States Agency for International Development (USAID)
Filip Jotevski is a first-generation Macedonian-American born to immigrant parents in Columbus, Ohio. He currently lives in Washington, D.C. where he is the Special Assistant to the Assistant Administrator of the Europe & Eurasia Bureau at the United States Agency for International Development (USAID).
Filip got his start in foreign affairs as an International Policy and Diplomacy Fellow for the United Macedonian Diaspora (UMD), where he focused on Southeastern Europe and the Balkans. There, he helped kick-start the global Macedonian youth movement, Generation M, and now sits on the Board of UMD. He also spent time in the Republic of Macedonia's Cabinet of the Minister for Foreign Investments in Skopje.
In previous capacities, Filip worked for the Biden for President campaign, Democratic National Committee, Hillary for America campaign, and various consulting firms. Additionally, he is a member of Foreign Policy for America's NextGen program.
Being the first in his family to graduate from college, Filip attended the University of Cincinnati where he earned a degree in international business and spent a semester in Nantes, France, and Brussels, Belgium, studying European Union law.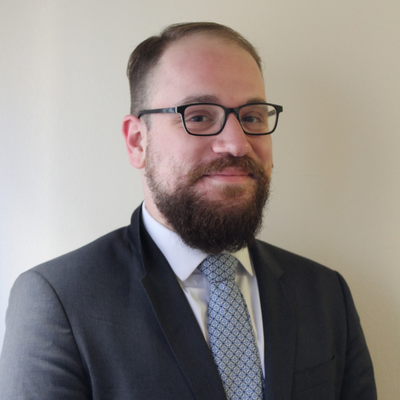 Daniel Kamlarz
Program Officer, American Bar Association
Daniel is a Program Officer at the American Bar Association Rule of Law Initiative, specializing in Balkans and Moldova programming on a portfolio ranging from justice sector reform to Women's Economic Empowerment. Daniel's foreign policy interests include transitional justice and post-conflict peacekeeping including in the Western Balkans.
Previously, Daniel worked at the Center for International Private Enterprise, supporting economic development and anti-corruption programs in the Caucasus and Central Asia, and has interned with the Atlantic Council. He holds a bachelor's degree from Tufts University, where he studied international relations and Middle Eastern studies.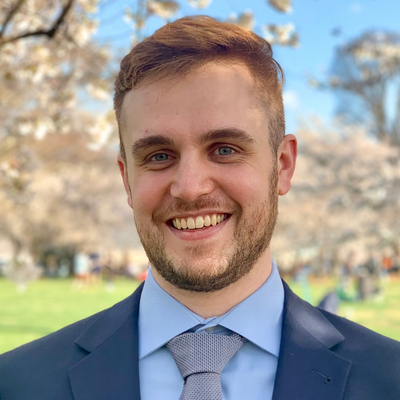 Jonathan Meyer
Presidential Management Fellow (Asylum Officer), Department of Homeland Security
Jonathan Meyer is currently a Presidential Management Fellow (Asylum Officer) with the Department of Homeland Security. Prior to this, he served as a program development officer for MENA/Asia at Search for Common Ground, where he led program development efforts for peacebuilding projects in Central Asia and Afghanistan. He holds an M.A. from Johns Hopkins University School of Advanced International Studies (SAIS), where he concentrated in conflict management and international economics with a minor in European and Eurasian Studies. He also co-founded the SAIS Caucasus and Central Asia Club, where he convened experts and government officials to discuss domestic and foreign policy in countries of the regions.
Prior to his role at Search for Common Ground, Jonathan served as a Peace Corps volunteer in the Kyrgyz Republic, where he worked to improve English education at a school in Jalal-Abad province. He also previously worked at Oxus Society for Central Asian Affairs and the International Foundation for Electoral Systems (IFES), where he conducted research and supported management of democracy and governance programming, and worked as a Fulbright scholar in Hannover, Germany. He holds a bachelor's degree from Miami University and speaks German, Kyrgyz, Turkish, and some Russian.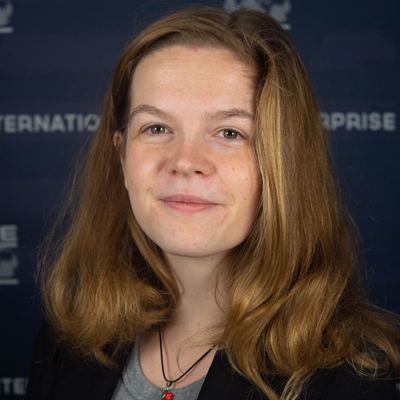 Sydney Millar
Program Associate, Center for International Private Enterprise (CIPE)
Sydney Millar is a Program Associate at the Center for International Private Enterprise (CIPE), where she works on programs to advance private sector-led advocacy, governance norms, women's economic empowerment, and trade reform in Central Asia. Prior to her role at CIPE, she worked as a project manager in the translation industry and held several positions in communications and social media management at non-project organizations. Millar has also volunteered as the Central Asia Regional Editor for the online media platform Lossi 36. Millar holds a B.A. in Russian studies from Bryn Mawr College and completed the Russian Overseas Flagship Program as a Boren Scholar. She speaks Russian and is an alumna of the National Security Language Initiative for Youth (NSLI-Y) scholarship for Russian. Millar is interested in topics relating to women's economic empowerment, digital economy, and trade harmonization.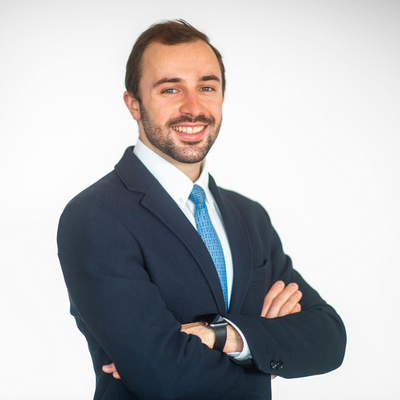 Richard (Rory) Page
Graduate Student, Johns Hopkins School of Advanced International Studies (SAIS)
Richard (Rory) Page is a graduate student in International Relations at the Johns Hopkins University School of Advanced International Studies (SAIS). His areas of academic interest include democratic development and security in Europe and Eurasia. In summer of 2022, he completed a graduate internship with the U.S. Embassy in Azerbaijan. Rory holds a bachelor's degree in Russian Language and Literature from Dartmouth College.
Prior to graduate school, Rory spent five years working in politics and government in the United States. Most recently, he served in various roles in the administration of Connecticut governor Ned Lamont, including constituent services, legislative affairs, and policy development. He has also directed field organizing and fundraising operations for candidates in several statewide elections.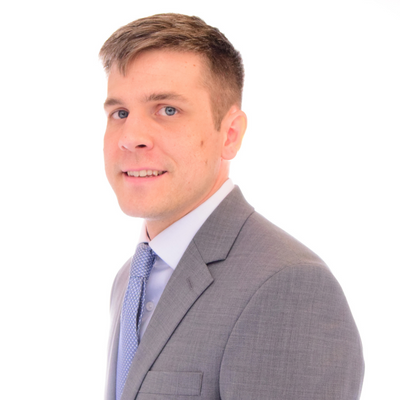 Jonathan Rainey
Senior Analyst, Citibank
Jonathan Rainey is a Senior Analyst with Citibank where he conducts investigations for compliance with economic sanctions and supports forward-leaning recommendations to manage the bank's reputational risk. Previously, he worked as a Consultant at FiveBy Solutions in Seattle, providing regional expertise on topics of sanctions compliance for Russia, Eastern Europe, and Central Asia. He is particularly interested in the role and efficacy of sanctions and financial crime enforcement efforts in the Eurasia region. Jonathan graduated in 2018 with an M.A. in international relations from Far Eastern Federal University in Vladivostok, Russia, and received his B.A. from Francis Marion University in 2012.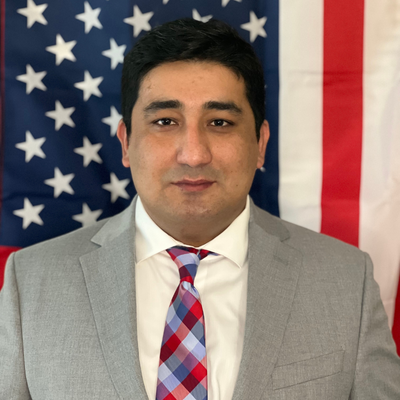 Rafael Sattarov
Deputy Editor-In-Chief, The Bukharian Times
Rafael Sattarov is an independent and unbiased political analyst from Uzbekistan, who specializes in the history of Cold War-era diplomacy, U.S.-Russian relations after the end of the Cold War, American policy in Central Asia, and U.S.-China limited strategic confrontations in Asia. Previously, he served as a delegate of the Young Educational Leaders Program of NATO. His writing and commentary on Russia, Central Asia, and Eurasia have appeared in Carnegie, Atlantic Council, The Diplomat, Le Monde, Bild, RFE/RL, and all other media across Eurasia. He has guest lectured on current events in Central Asia at various American universities including George Washington University, Harvard University, and Brigham Young University.
He holds a master's degree in Asian studies from National Research University "Higher School of Economics", and a B.A. in International Relations from the University of World Economy and Diplomacy in Tashkent, Uzbekistan.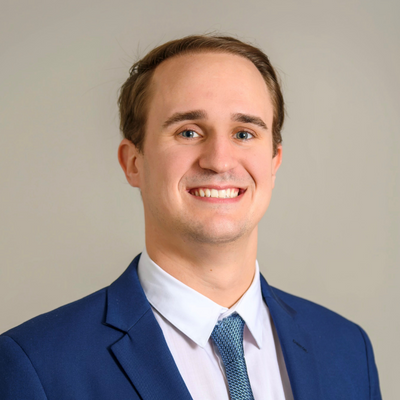 Hunter Stoll
Defense Analyst, RAND Corporation
Hunter Stoll is a Defense Analyst with RAND Corporation. His research interests include Russian foreign policy, transatlantic security, information warfare, and domestic extremism. He has served in multiple components of the U.S. Army for over eight years, primarily as an intelligence officer. From 2017 to 2018, Stoll deployed to Iraq, where he supported counter-ISIS operations and provided training support to Iraqi Security Forces. Additionally, he has provided intelligence support to multiple iterations of EUCOM training exercises. He currently supports the Commanding General of the U.S. Army Reserve's Military Police Forces as head of the Russian threat analysis team. Stoll holds an M.A. in Security Studies from Georgetown University, where he focused on Russian national security and hybrid warfare. He holds a B.A. in History and B.S.Ed. in Secondary Education from the University of Missouri.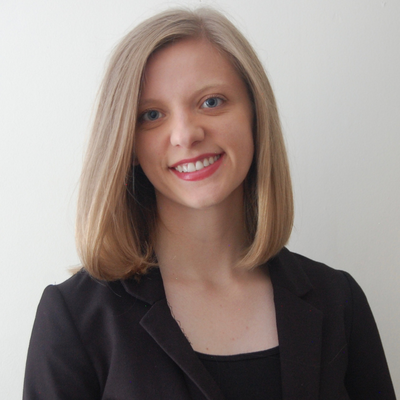 Katherine Vorderbruggen
Program Assistant for Europe, National Endowment for Democracy (NED)
Katherine Vorderbruggen is a Program Assistant for Europe at the National Endowment for Democracy (NED), where she works to advance democratic values in Eastern and Southeastern Europe. Previously, she worked in the Executive Office at Ashoka and interned with the Public Information and Communication Section of an International Court in The Hague. She has also interned with the German Marshall Fund of the United States and the Center for Strategic and International Studies, during which she focused on the rise of populism in transatlantic affairs and the role of foreign malign influence in Eurasia. Katherine holds an M.Sc. in International Relations from the London School of Economics and Political Science (LSE) and a B.A. in History and Political Science from Luther College.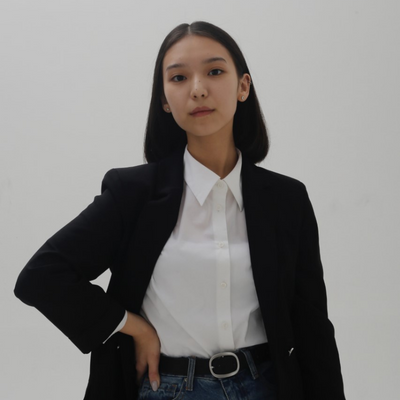 Darina Zhunussova
Graduate Student, Georgetown University
Darina Zhunussova is an M.A. candidate at Georgetown University, majoring in Eurasian, Russian and East European studies. For the past two years, she worked as a Research Assistant at the largest COVID-related policies database worldwide, the CoronaNet research project. She collected and validated data on the Russian government's responses to COVID-19. She also worked as a Research Assistant at the Graduate School of Public Policy at Nazarbayev University, studying environmental migration and presenting a report for IOM on "Climate Change, Water Security and Migration in Central Asia: A Dialogue with Stakeholders and Partners". Her research interests include Eurasian and Central Asian politics, Kazakhstan-Russia relations, nationalism, and immigration control.