Young Professionals Network 2021-2022
2021 - 2022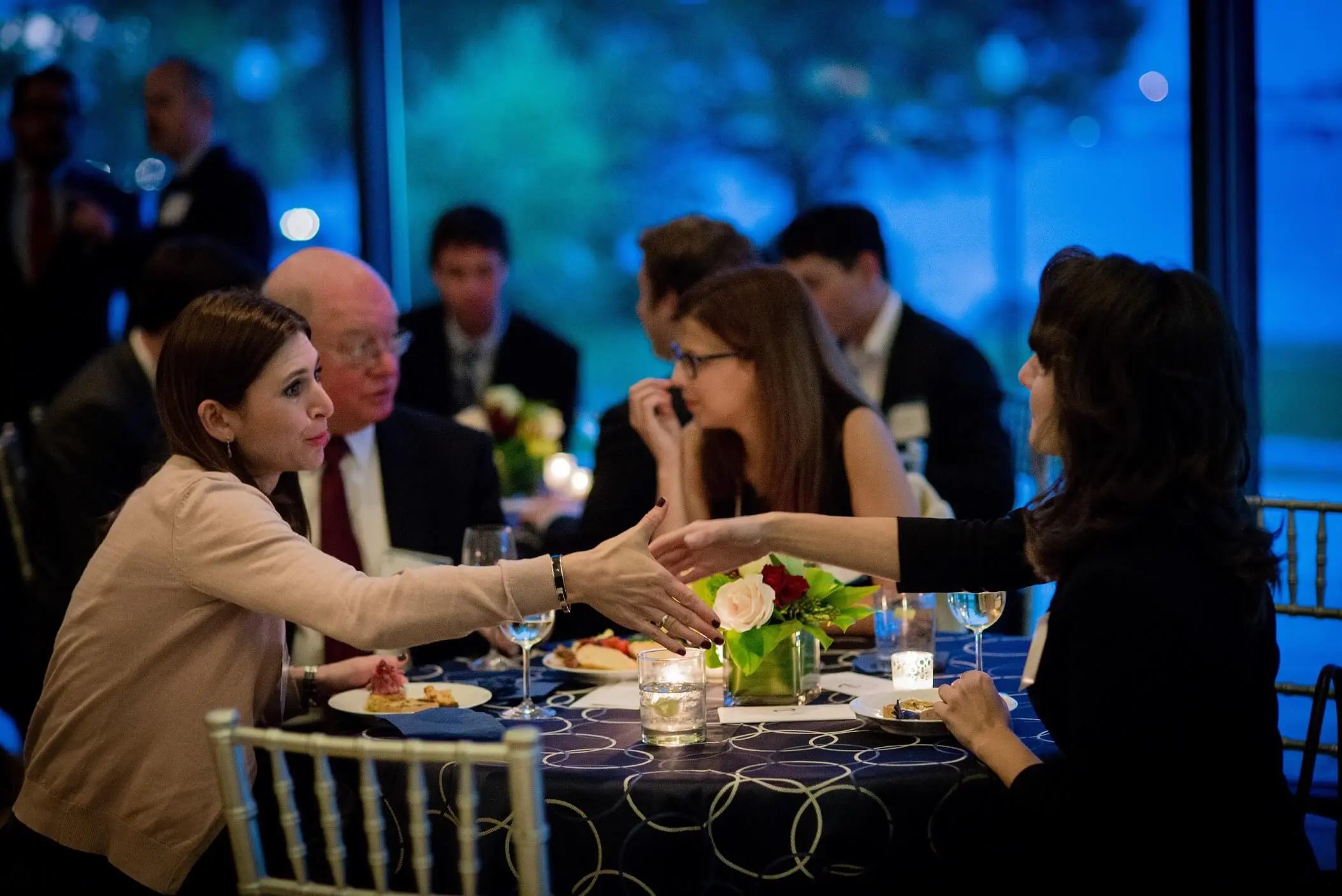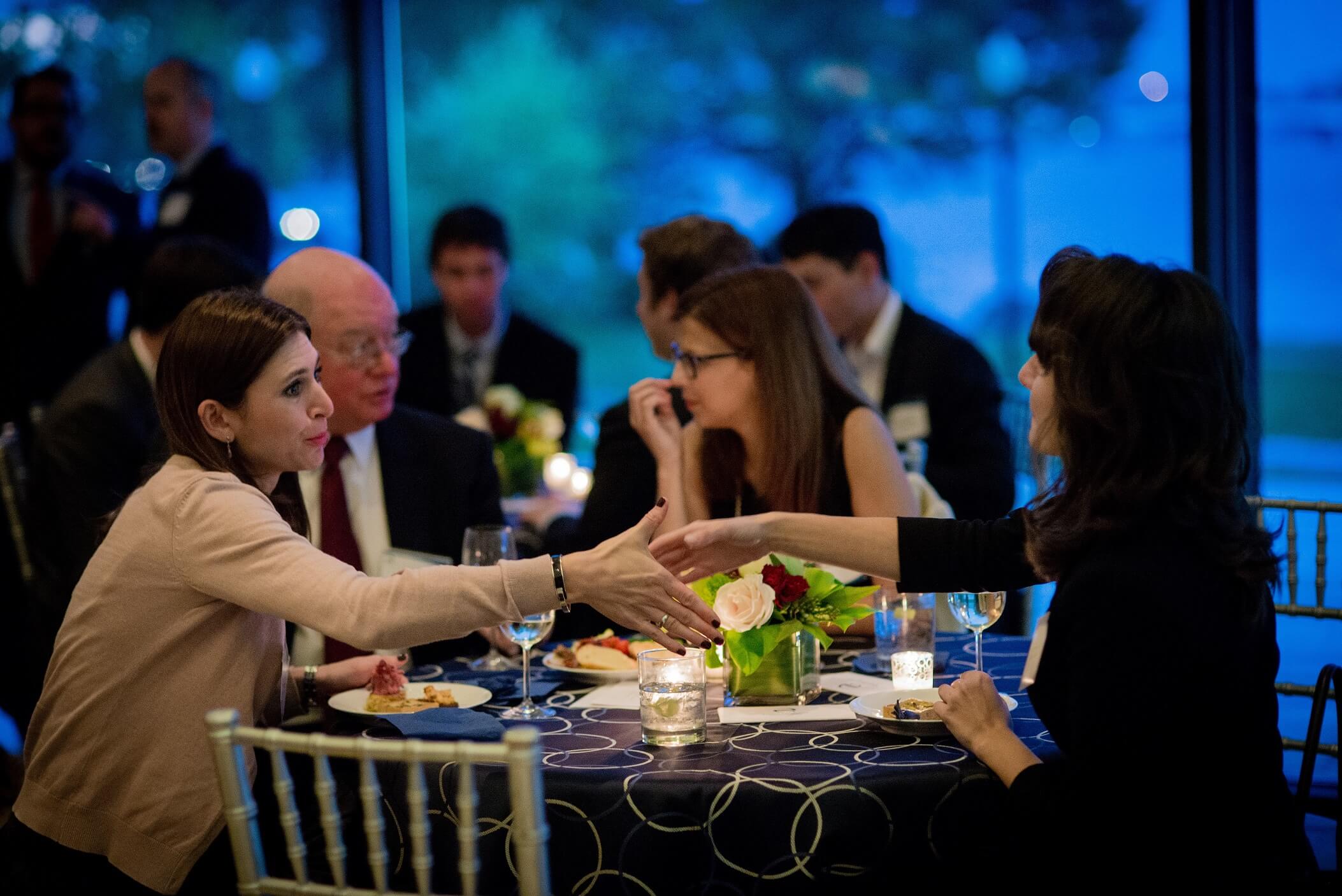 Program Members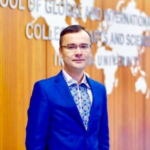 Mustafa Aksu
Program Manager, Uyghur Human Rights Project
Mustafa Aksu is a Program Manager for Research and Advocacy at the Uyghur Human Rights Project. His research interests focus on language policy and surplus labor transfer in East Turkistan and Turkic languages. He obtained his undergraduate degree in China, a Master's degree in Turkey, and a Master's degree in Central Asian studies with a focus on Xinjiang/East Turkistan from Indiana University Bloomington. Mustafa has spoken on the Uyghur crisis at universities, churches, mosques, and synagogues. He was a key organizer of the first Uyghur panels in the US, the 2018 conference "Mass Incarceration: China's Radical and Dangerous Policies in Xinjiang" at Indiana University. He taught intensive Uyghur at the University of Wisconsin-Madison's Summer Language Program, served as a Uyghur language developer at the Center for Languages of the Central Asian Region, and worked as outreach staff in the Center for the Study of the Middle East at Indiana University Bloomington. Before moving to the U.S., he lived and worked in China, Turkey, the U.A.E., the U.K., and Singapore.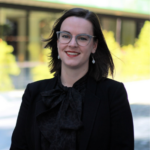 Hannah Allen
Senior Program Officer, National Association of Regulatory Utility Commissioners
Hannah Allen is a Senior Program Officer at the National Association of Regulatory Utility Commissioners (NARUC), where she manages energy-focused technical assistance programs in Southeast and Eastern Europe in coordination with the United States Agency for International Development (USAID). She was first introduced to the post-Soviet space with a 2010 visit to Tatarstan, where she taught English. Drawn in by its rich cultural and political history, Hannah has since studied, traveled, and worked extensively in the region. She studied at the Higher School of Economics in Saint Petersburg, where she earned a Master's degree in comparative politics of Eurasia. She wrote her thesis on soft power in Central Asia and conducted a study trip to Nursultan and Almaty to interview academics, journalists, and other professionals on the relative receptivity of Kazakhstan to Russian and Chinese influence. Presently, Hannah works with utility regulators in Southeast and Eastern Europe on projects elevating technical expertise and promoting healthy energy market development. Hannah's academic interests include energy policy and diplomacy in the Black Sea region and Central Asia. Hannah speaks Russian and Spanish at upper-intermediate levels, and holds Bachelor's degrees in English Literature and Spanish from Texas A&M University.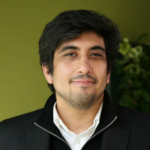 Alen Amini
Management Consultant, Boston Consulting Group
Alen Amini is a management consultant at the Boston Consulting Group and the executive director of the WiderNet Project. He is both a former Fulbright scholar in Tajikistan and a current Council on Foreign Relations term member. Alen is also an alumnus of Harvard University, where he was a Zuckerman Fellow; Dartmouth College, where he earned his M.B.A.; and the University of Pennsylvania, where he earned his Master's degree in computer science.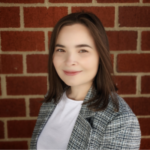 Valida Azamatova
Senior Associate, Chemonics International
Valida Azamatova is a Senior Associate for the Europe and Eurasia New Business Team at Chemonics International, where she helps facilitate business development in the region. She previously worked in the organization's Small Business Department, conducting research and participating in outreach events. Her interests include the impact of foreign aid on programs which promote education and social inclusion in Central Asia. Valida received her master's degree in political science, with a concentration in international relations, from Eastern Illinois University in 2017. She also holds a bachelor's degree in political science from South Dakota State University. She is originally from Uzbekistan and is a fluent speaker of Russian, speaks basic Uzbek and German, and is currently studying Ukrainian.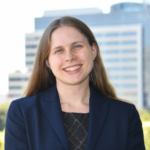 Rachel Brasier
Research Officer, International Monetary Fund
Rachel Brasier is a Research Officer at the International Monetary Fund, where she analyzes global commodities. Rachel holds an M.S. in geospatial information sciences (GIS) and a certificate in geospatial intelligence from the University of Texas at Dallas, as well as an M.A. in economics and a B.A. in international studies from the University of Alabama. She is a Returned Peace Corps Volunteer, having served in 2018 and 2019 as an English lecturer at a technical university in Ternopil, Ukraine. Her interests include geopolitics, energy economics, international political economy, and economic development. Prior to joining the IMF, Rachel worked as an analyst in the University of Texas at Dallas' Office of Economic Development and in the Federal Reserve Bank of Dallas' Energy Research Group. As an undergraduate student, she participated in a National Science Foundation-sponsored summer research fellowship on civil conflict management and peace science and studied diplomacy at Libertas University in Dubrovnik, Croatia. Rachel is also an alumna of the Middlebury Russian Language School. Rachel speaks Russian, Ukrainian, Spanish, French, and some German, and is proficient in multiple programming languages, including R and Python.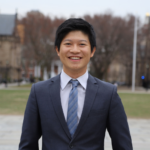 Calvin Chang
Program Associate, Center for International Private Enterprise
Calvin is a recent graduate of Yale University's European and Russian Studies master's program with interests in contemporary U.S.-Russia relations and broader great power competition between the U.S., China, and Russia. He wrote his master's thesis examining different notions of Russian and American exceptionalism as factors in post-Cold War U.S.-Russia relations. He recently moved to the D.C. area and is broadly interested in pursuing a career in policy research, international development (democratic governance and human rights), and business advisory related to Eurasia with think tanks, nonprofits, or the private sector. He is currently a Program Associate on the Europe and Eurasia team at the Center for International Enterprise (CIPE), where he supports CIPE's Western Balkans portfolio, including research projects on Chinese and Russian corrosive capital in the region. During college, Calvin completed a congressional internship, worked in the admissions office, and served as a Residential College Junior Fellow and Treasurer of the Bucknell Russian Club. He also served in the Taiwanese military during a gap year. Calvin also holds a B.A. cum laude from Bucknell University in political science and Russian studies, and a certificate in advanced Russian language and regional studies from Moscow International University. Calvin speaks Russian, Mandarin Chinese, and Cantonese.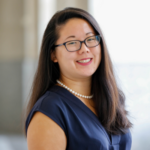 Emily Couch
Program Consultant for Eurasia, PEN America
Emily Couch is a Program Consultant for Eurasia at PEN America. Prior to this position, she worked as Program Assistant for Europe at the National Endowment for Democracy (NED), where she worked on Eastern Europe and the Western Balkans. She also previously worked at the Kennan Institute, where she regularly organized events featuring high-profile academics, practitioners, and political figures from the region, and frequently wrote blogs and reports on political developments in the region. She also launched the organization's first Black History Month. She holds a double M.A. in Russia and Eastern European studies from University College London and the Higher School of Economics, for which she completed a dissertation entitled "The Interregional Diffusion of Russian Protest Repertoires, 2008-Present." She is a passionate advocate for fostering greater diversity and inclusion in the Eurasia field, and has spoken on and written about this topic for multiple conferences and platforms including the Association for Slavic, Eurasian, and East European Studies (ASEEES).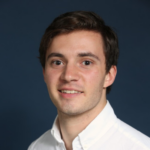 Andrew D'Anieri
Program Assistant, Atlantic Council
Andrew D'Anieri is a Program Assistant at the Atlantic Council's Eurasia Center, where he supports the Center's event programming and research efforts. He is interested in political economy, economic development, and anti-corruption reform, particularly in Ukraine and Central Asia. Before joining the Atlantic Council, Andrew was a Peace Corps Volunteer in Ukraine. In this role, he taught English at a maritime college and led civic education programming in local communities. Prior to his time in the Peace Corps, Andrew held internships at Albright Stonebridge Group and the U.S. Senate. Andrew earned his bachelor's degree in history and global studies from Colby College and studied abroad at Bard College's Smolny campus in St. Petersburg. He speaks Russian.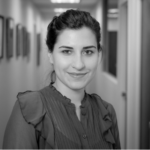 Tamar Gegechkori
Graduate Student, Johns Hopkins School of Advanced International Studies
Tamta (Tamar) Gegechkori is currently pursuing a master's degree at the Johns Hopkins University School of Advanced International Studies (SAIS), double-concentrating in conflict management and energy, resources, and environment. She is the Vice President of the SAIS Global Security and Conflict Management club and is working as a research assistant on an upcoming book on energy security threats in the South Caucasus.
Prior to attending SAIS, Tamta served as an Associate in an international government relations consulting firm, assisting clients in regulatory and public affairs issues in Washington, D.C., and Eastern Europe. She has also worked at the Georgian Foundation for Strategic and International Studies, where she designed and conducted research on institutional development and good governance in the Republic of Georgia.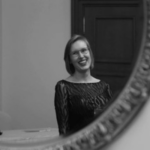 Corby Johnson
Assistant Program Officer, National Endowment for Democracy
Corby Johnson earned a B.A. in Russian studies from Lawrence University in 2015. From 2015 through 2018, she lived in Bishkek, where she worked as a Russian-English translator for the World Nomad Games, Kyrgyz-Turkish Manas University, and Advantour Silk Road Tours. She earned her M.A. in international affairs in 2020 from the New School. While working towards her M.A., she interned with Open Society Foundation's Eurasia Program. She currently lives in Washington, D.C., where she works for the National Endowment for Democracy on the Central Asia portfolio.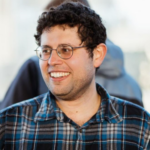 Aaron Kennet
Senior Opportunity Coordinator for Economic Growth, DAI
Aaron M. Kennet is a development specialist with five years of experience. His areas of interest include decentralization, local government strengthening, and economic development. He is especially focused on the countries of the Former Soviet Union and Latin America and the Caribbean, with particular emphasis on Ukraine. Aaron is currently a Senior Opportunity Coordinator for DAI's Economic Growth team, providing technical and analytical support to DAI's eastern Europe portfolio while overseeing, managing, and ensuring appropriate staffing of DAI's Economic Growth New Business pipeline.
Prior to joining DAI, Aaron worked as a recruiter for DOS-funded exchange programs in Ukraine, Kazakhstan, and the Kyrgyz Republic. He also served as a Fulbright English Teaching Assistant in Sumy, Ukraine, where he helped support the USAID Strengthening Academic Integrity in Ukraine Program. Aaron has worked closely with municipal officials, university leaders, citizens, and civil society representatives in these countries to promote civic engagement. Aaron also serves as the Russian Team Lead for Respond Crisis Translation, where he has managed translation and interpretation projects for Russian and Ukrainian-speaking clients who lack access to language resources. Aaron has bachelor's degrees in political science and modern languages from University of Maryland Baltimore County, and speaks Russian, Ukrainian, Spanish, Hebrew, and English.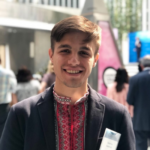 Vladislav Kovalevsky
Communications Intern, UNDP Regional Bureau for Europe and the CIS
Vladislav is a strategic communications and public affairs professional with experience in international development and non-profit sectors. He currently works as a Communications Intern in UNDP Regional Bureau for Europe and the Commonwealth of Independent States, where he supports country offices across the Eurasia region to raise the visibility of their work at a global level. Previously, he worked as the Communications Associate at the World Bank office in Belarus, helping shape public discourse around core development issues and amplify the organization's advocacy efforts. Vladislav received a Master's degree in Communication and Development Studies from Ohio University, where his thesis focused on public perceptions of climate change risks in Eastern Europe in general and Belarus specifically. His interests in the Eurasia region include civic mobilization and international cooperation, as well as the nexus of economic development and environmental sustainability.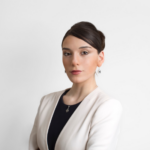 Ana Lejava
Graduate Student, Georgetown University
Ana is a graduate student at Georgetown University's Walsh School of Foreign Service studying Eurasian, Russian, and East European affairs. She is originally from Tbilisi, Georgia, and first came to the United States to pursue a professional ballet career. After several successful years in the dance field, Ana received a bachelor's degree at Birmingham-Southern College, double-majoring in political science and dance, and graduating with high honors in both disciplines.  At Georgetown, Ana is working towards a certificate in global human development and focuses on exploring how soft power capabilities and sustainable economic development can support conflict resolution processes in Eurasia. Previously, she interned for the Permanent Mission of Georgia to the United Nations and served as a Young Ambassador of Georgia to the United States, using public diplomacy, arts, and culture to build stronger ties between the two countries. Ana is currently on the board of a New York-based dance company, Smashworks Dance, that uses the power of art and dance education to empower girls and promote women's rights. She is also serving as a part-time consultant to a Tbilisi-based renewable energy start-up, Enovus.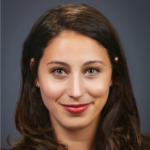 Alexis Lerner
Assistant Professor of Political Science, United States Naval Academy
Dr. Alexis Lerner is a scholar and award-winning teacher of comparative authoritarianism and repression, with a focus on the post-Soviet region. She is currently a Presidential Data Postdoctoral Fellow at the University of Western Ontario. Beginning in December 2021, she will be Assistant Professor of political science at the United States Naval Academy. She is currently finishing a book titled "Post-Soviet Graffiti: Free Speech in the Streets," a 10-year ethnographic study of how graffiti is used to express political discontent and to circumvent censorship.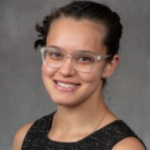 Angely Martinez
Program Officer, U.S. Department of State Bureau of International Security and Nonproliferation
Angely Martinez works as a Program Officer at the U.S. Department of State in the Bureau of International Security and Nonproliferation. Previously, she was selected as an NNSA Graduate Fellow for the 2020-2021 cohort. Her interests in the Eurasia region first began as an undergraduate student at the University of Alabama, where she pursued research on Russian conflict management in the Caucasus and Central Asia following the collapse of the Soviet Union. During her master's and doctoral studies at Syracuse University, she examined the 'frozen conflicts' in the post-Soviet space, which ultimately served as the background for her Ph.D. dissertation.
Brett Northfield
Presidential Management Fellow, U.S. Agency for International Development
Brett Northfield is a Presidential Management Fellow at the United States Agency for International Development, where he works with the Office of Budget and Resource Management (BRM). Within BRM, Brett collaborates directly with the Bureau for Europe and Eurasia and the Bureau for Conflict Prevention and Stabilization. He graduated from the Fletcher School of Law and Diplomacy in 2020 where he focused on international security studies and conflict resolution. During his time at Fletcher, Brett interned at the State Department's Office of European Security and Political Affairs, served as a short term OSCE election observer in Ukraine, and worked as a strategic communications associate at CDA Collaborative Learning Projects—a peacebuilding, humanitarian, and development NGO. Prior to graduate school, Brett worked at USAID's Office of U.S. Foreign Disaster Assistance and at Meridian International Center. Brett holds a Bachelor of Arts from the University of Oregon.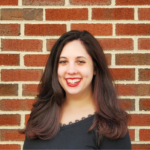 Jessica Pomper
International Trade Specialist, Department of Commerce
Jessica Pomper has been with the Department of Commerce as an International Trade Specialist since summer 2018. She joined as a Presidential Management Fellow (PMF) at the International Trade Administration (ITA). During her time as a PMF, Jessica rotated through offices at ITA, including the Office of Russia, Ukraine, and Eurasia. Jessica is now with the Office of Standards and Intellectual Property, covering intellectual property (IP) in Europe and Eurasia. In this role, Jessica enjoys the many cases she receives involving Russia, Ukraine, and the Central Asian republics, and participates in the Central Asia IP Working Group.
Prior to joining ITA, Jessica was a student at American University's Kogod School of Business. Jessica holds an M.S. in marketing and received her B.S. in business, language, and cultural studies, with a focus on the Russian language and culture. As a part of her undergraduate major, she studied abroad and interned in Saint Petersburg, Russia. Jessica has been studying the Russian language for 12 years now, and is always looking to improve her speaking, reading, and writing skills.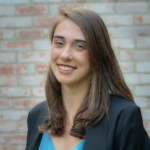 Lillian Posner
Assistant Managing Editor, The National Interest
Lillian Posner is a writer and editor at The National Interest, where she focuses primarily on global health, geopolitics, and security issues in Eurasia. She earned her master's degree in Eurasian, Russian, and East European studies from the Walsh School of Foreign Service at Georgetown University, where she wrote her master's capstone on corruption and import substitution in the Russian pharmaceutical industry. Previously she interned at the U.S.-Russia Business Council and the Kennan Institute for Advanced Russian Studies. She has also traveled extensively around Russia.
Adam Richwine
Senior Program Associate, International Republican Institute
Adam is currently working as a Senior Program Associate at the International Republican Institute (IRI), where he manages the Europe division's political party development and youth leadership programs in North Macedonia as well as a regional program focused on mitigating the effects of malign Russian influence in the Western Balkans. He previously served as a Program Assistant at Eurasia Foundation (EF) in the Civic Engagement and Governance portfolio, where he supported EF's anti-corruption and civil society capacity-building programs in Ukraine and Central Asia. Adam graduated from the Johns Hopkins School of Advanced International Studies (SAIS) in 2020 with a master's degree in international economics and Russian and Eurasian studies. He has spent time interning and studying in Belgium, Italy, and Ukraine, and he worked as a teacher in Philadelphia through the ACESJU service program prior to beginning his graduate study. Adam's professional interests lie in information integrity and disinformation in the post-Soviet space and its impact on U.S. foreign policy and national security interests.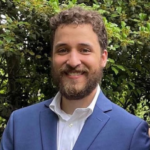 Michael Robinson
Graduate Student, Georgetown University
Michael is a second-year candidate for a Master's of Arts in Eurasian, Russian, and East European studies at Georgetown University's Walsh School of Foreign Service, with interests in the security architecture of the former Soviet Union and U.S.-Russia relations. A Library Fellow for the Center for Eurasian, Russian and East European Studies, he studies Russian language and affairs. He has previously studied in Berlin and St. Petersburg, with experiences in many other nations. Michael graduated from the University of Richmond in 2019 with majors in international studies, German studies, and Russian studies. He is a certified TEFL instructor and 2018 recipient of the coveted Public Policy and International Affairs fellowship. His primary aspiration is to support American diplomacy and peace-building abroad as a member of the Foreign Service.
Michael Sheldon
Research Associate, Atlantic Council
Michael Sheldon is a Research Associate at the Atlantic Council's Digital Forensic Research Lab (DFRLab). He has been with the DFRLab since spring 2018, where he uses visual and other open-source verification techniques to bring clarity to contested information environments in conflict areas. Michael's research focuses on the security situation in the Donbas and the Black Sea, as well Russian engagement in the Middle East and Africa. Prior to joining the DFRLab, Michael held an internship at the Hudson Institute's Center for Political-Military Analysis where he assisted with research on the CSTO and related areas. In 2017, he received his bachelor's degree in peace and conflict studies at Malmo University in Sweden.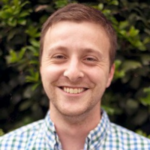 Michael Smeltzer
Research Analyst, Freedom House
Mike Smeltzer is a Research Analyst for Nations in Transit, Freedom House's annual survey of democratic governance from Central Europe to Eurasia. He serves as an expert on developments on democracy and human rights in the Eurasian portion of the Nations in Transit survey region. His writing and commentary on Russia and Eurasia have appeared in Foreign Policy, The Diplomat, NPR, The LA Times, and RFE/RL. Prior to joining Freedom House, Mike's professional experience included stints in both the nonprofit and higher education sectors, where he worked in operational and research capacities. He holds a master's degree in Russian, East European, and Central Asian studies from Harvard University and a B.A. in Russian language and philosophy from St. Olaf College.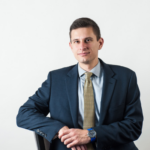 Mark N. V. Temnycky
Accredited Freelance Journalist
Mark N. V. Temnycky is a business operations analyst with Aeyon. He is also an accredited freelance journalist covering Eastern Europe. Mark's articles have been published by The New York Times, Forbes, the Diplomatic Courier, EUobserver, EURACTIV, Emerging Europe, Euromaidan Press, the Atlantic Council, the Wilson Center, the Center for European Policy Analysis, and others. His pieces have been shared and referenced by the Ministry of Foreign Affairs of Ukraine, the Embassy of Ukraine in the United States of America, Radio Free Europe/Radio Liberty, Radio Svoboda, and the Kyiv Post. He has guest lectured on current events in Eastern Europe to students at various American universities such as the National Defense University, University of Pittsburgh, University of Michigan, Boston University, and North Virginia Community College. Mark works and resides in Washington, D.C.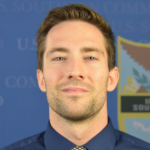 Alexander Thien
Office of Science and Technology Cooperation, Department of State
Alexander currently works at the Department of State in the Office of Science and Technology Cooperation. Prior to this position, he completed a fellowship with the National Nuclear Security Administration where he worked with foreign stake holders to prevent the smuggling of nuclear material. Alexander is a U.S. Navy veteran and participated in anti-piracy operations in the Arabian Sea. His research interests include U.S.-Russian affairs, information warfare, and nuclear policy.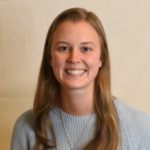 Mary Trichka
Associate, Albright Stonebridge Group
Mary Trichka is an Associate in Albright Stonebridge Group's Europe Practice, where she conducts research and analysis for clients on European and Eurasian political and economic issues. Her interests include the democratic and economic development of post-Soviet states, and the impact of Russian foreign policy on the security and stability of those states. Prior to joining ASG, Mary served as a Fulbright English Teaching Assistant in Kutaisi, Georgia. She also interned with the Atlantic Council's Eurasia Center, working on democratization and disinformation in Georgia, Ukraine, and Moldova. During her undergraduate studies, she researched the role of international organizations in interactions between Russia and the West during the war in Georgia in 2008 and the ongoing conflict in Ukraine. Mary holds a bachelor's degree from Middlebury College in political science and Russian.