Young Professionals Network 2020-2021
2020 - 2021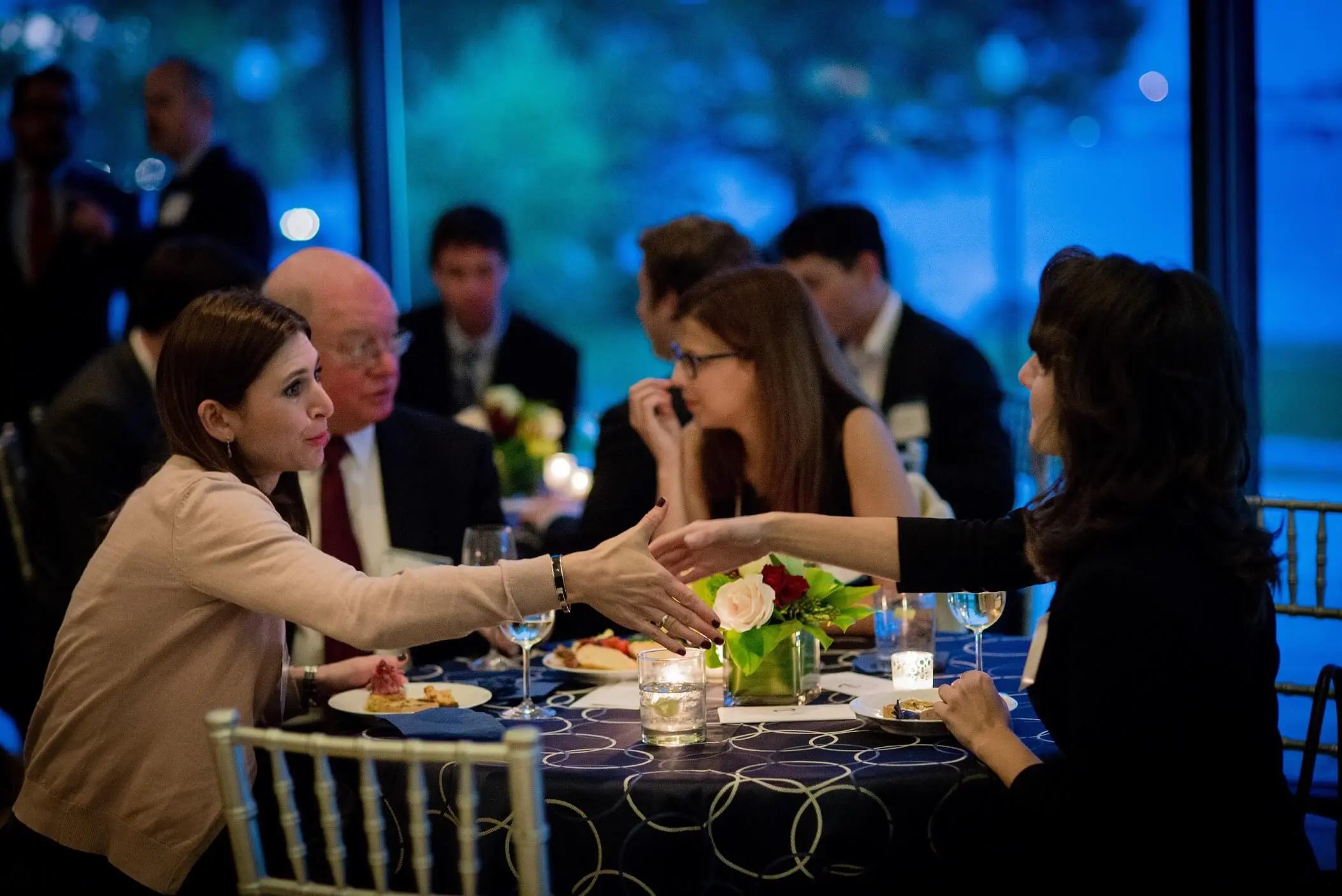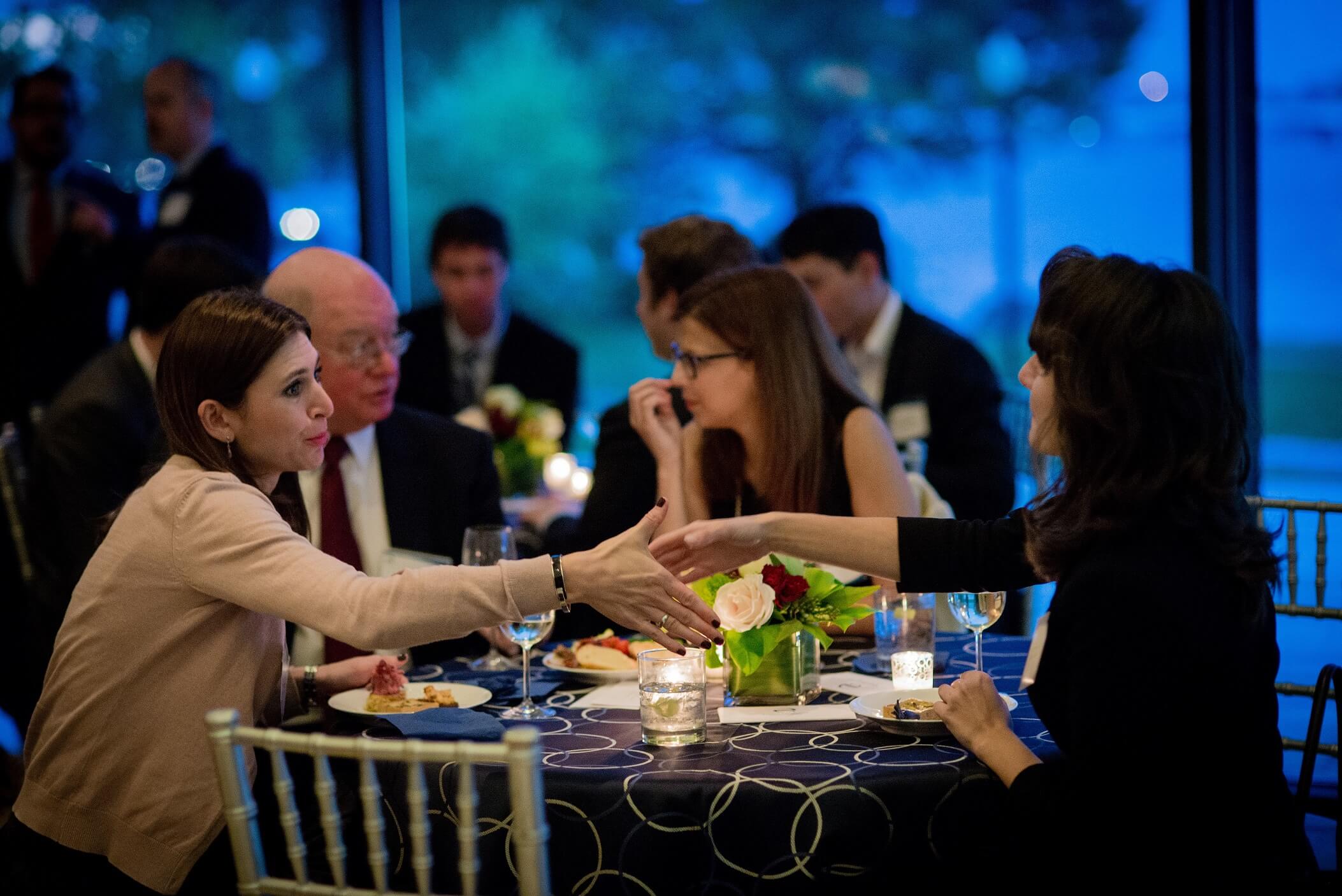 Program Members

Aizhan Abilgazina
Research Intern, Caspian Policy Center
Aizhan Abilgazina is a research intern at the Caspian Policy Center's Energy and Economy Program and writes analytical articles and policy briefs on issues of energy, economics, and finance in the Caspian region. Aizhan graduated from Pennsylvania State University with a concentration in International Energy Studies and received her Bachelor's degree at Nazarbayev University, Kazakhstan, with a major in International Relations and Political Science.
While working as a research assistant at Penn State, Aizhan conducted research on sustainable energy transitions and shared socioeconomic pathways associated with reductions in CO2 emissions. Over the summer of 2019, Aizhan interned at the Daniel Morgan School of National Security and assisted with research on joint military exercises in Central Asia.
Ella Askerova-Foggo
Program Officer, Center for International Private Enterprise
Ella is Central Asia Program Officer for the Eastern Europe and Eurasia Department at the Center for International Private Enterprise (CIPE) and works to promote private sector development in Central Asia. She started her career in the corporate sector working for Chase Bank in New York City and then joined Deloitte management consulting in Astana, Kazakhstan. She then pivoted her career toward foreign affairs by joining the Public Affairs Section at the U.S. Embassy in Astana, Kazakhstan. In addition, she worked as a consultant at the World Bank in Washington, DC advising Central Asian governments on digital technology policy.
Ella received her Master of Arts in Law and Diplomacy degree in 2019 from Fletcher School of Law and Diplomacy, Tufts University. Her focus of study was Business for Social Impact and Geopolitics of Eurasia. She received a bachelor's degree in Finance from Indiana University, Bloomington.

Keely Bakken
Policy Analyst, U.S. Commission on International Religious Freedom
Keely Bakken is a Policy Analyst at the U.S. Commission on International Religious Freedom, where she is responsible for monitoring and reporting on religious freedom conditions in Azerbaijan, Turkey, and Uzbekistan. Prior to joining USCIRF, she was a Program Officer at American Councils for International Education.
Previously, Keely was the recipient of a Fulbright U.S. Student Award to Russia and a Boren Fellowship to Turkey, where her research focused on minority issues and identity, nationalism, and foreign policy. She holds a Master of Arts in Central Eurasian Studies and a Master of Public Affairs from Indiana University, Bloomington, where she also received her Bachelor of Arts in International Studies and Spanish.

Helen Beckner
Senior Analyst, TD International
Helen has over four years of experience working in open source intelligence, with a specific focus on Europe, Russia, and the CIS region. Helen's work experience in the Eurasia region started when she was a Peace Corps volunteer in Georgia in 2014.
She was most recently a research analyst at Control Risks as a participant in the Alfa Fellowship Program in Moscow, Russia, a competitive initiative run by Cultural Vistas in the U.S. and fully funded by Alfa Bank. She has also worked as an intelligence analyst at WorldAware in London, UK and in Annapolis, MD.
She earned an MS in European Studies from the London School of Economics and Political Science and a BA in International Studies from the University of Wisconsin-Madison. Helen currently works as a senior analyst at TD International.

Kristina Boichuk
Program Officer, National Association of Regulatory Utility Commissioners
Kristina Boichuk is a Program Officer for the National Association of Regulatory Utility Commissioners (NARUC) International Programs. In her position, Kristina manages energy-related programs in the Black Sea and Southeast Europe regions promoting energy security and energy independence in coordination with the United States Agency for International Development (USAID).
Prior to joining NARUC, Kristina served as a compliance coordinator and advocate for J1-visa programs and spent two years working in Ukraine on a variety of international development projects funded by USAID, which included promoting trade development and financial sector reform. Originally from Ukraine, Kristina possesses a unique perspective on the Eurasian region resulting from her years of experience and personal connection. She is passionate about ensuring stability and prosperity of the region.
Kristina received a Bachelor of Arts from the American University (AU) School of International Service, with a major in International Affairs and a minor in Economics. While at AU, Kristina studied international economic policy, peace and conflict resolution, and intercultural communication. Additionally, she speaks fluent Ukrainian and Russian, basic Spanish and French, and is currently learning German.

Nino Dgebuadze
Program Officer, IREX
Nino works as the Program Officer for IREX where she provides programmatic support to projects on media, freedom of expression, human rights, and reintegration in the Eurasia region. Her work comprises overseeing regional activities as well as providing operational support. Previously, Nino worked at IREX Georgia field office where she supported implementation of integrated safety trainings for journalists and media outlets.
She is interested in the issues of human rights, citizen engagement, disinformation and misinformation in the region and the ways in which civil society groups and local citizens could be more actively engaged in decision-making. Nino holds Master's degree in Global Studies and Nonprofit Management from University of Oregon where she studied people-centered and locally-driven development. As part of her dissertation Nino examined life in limbo and integration of refugee women in Greece.

Ani Harutyunyan
Scholar, Sunwater Institute
Ani Harutyunyan, PhD, is an economist. She conducts research investigating issues related to Eurasia, such as regional conflicts, emigration, development aid effectiveness, and long-term economic growth. Her research has been presented in a variety of conferences worldwide and published in peer-reviewed scientific journals. Dr. Harutyunyan has also served as a consultant to the World Bank, the International Monetary Fund, and the Swiss Agency of Development and Cooperation in the South Caucasus.

Devin Hess
Alumni, Outreach, and Engagement Program Coordinator, U.S. National Defense University
Devin Hess serves as the Alumni, Outreach, and Engagement Program Coordinator in the International Student Management Office at the U.S. National Defense University (NDU) in Washington, D.C. Through various educational programs, Devin works across NDU, Departments of Defense and State to advance building individual and institutional relationships among U.S., allied, and partner nations. In addition, he provides administrative support and experiential learning opportunities to senior foreign military and government officials enrolled in NDU's graduate-degree programs.
Devin holds an M.S. in Government Information Leadership with a concentration in National Security and Cyberspace Studies from the College of Information and Cyberspace at NDU. He also holds a B.A. with a double-major in History and Russian Language and Civilization from the University of Wisconsin – Madison.
In his undergraduate years, Devin studied Russian in Moscow, Russia and Almaty, Kazakhstan. He is fluent in Russian, has limited working proficiency in Ukrainian, and is pursuing to learn Polish.

Daniel Higuchi
Senior Analyst, IST Research
Daniel currently works as a language-enabled analyst at IST Research, a government contracting firm. He is a recent graduate of the M.A. program at the Johns Hopkins School of Advanced International Studies (SAIS) where he concentrated in European and Eurasian Studies. Before starting at SAIS in 2018 he worked for three years at the National Defense University (NDU) in Washington, DC, managing the institution's Field Studies Program for senior foreign military officers. He arrived at NDU by way of Almaty, Kazakhstan, where he spent an academic year studying Russian on a Boren Scholarship.
Daniel received his Bachelor's degree from the University of California, Los Angeles after majoring in Political Science and Russian Language & Literature. He was a member of the Russian Language Flagship Program at UCLA and through this program spent a summer in Vladimir, Russia and was a Foreign Language Area Studies Fellowship recipient. Daniel wrote his undergraduate thesis on Russia's relationship with NATO and his current research interests include Russian information warfare and Russia in the Arctic.

Jessica Howard
Humanitarian Assistance Officer, USAID Bureau for Humanitarian Assistance
Jessica Howard is a Humanitarian Assistance Officer with USAID's Bureau for Humanitarian Assistance. She served as a Youth Development Peace Corps Volunteer in Kazakhstan. She remained in the region for eight years working with the Eurasia Foundation of Central Asia and Chevron, supporting education and civil society development programs.
Jessica returned to her home state of Tennessee to pursue her Master's in international education policy and management at Vanderbilt, and worked with the Vanderbilt Institute for Global Health's Education and Training team.

Akbota Karibayeva
Programs Manager, Caspian Policy Center
Akbota Karibayeva is currently the Programs Manager at the Caspian Policy Center (CPC), where she oversees research and program activities on political, economic, security, and energy affairs in the regions of Central Asia and South Caucasus. Akbota is also a Ph.D. student of Political Science at the George Washington University. Her interests include political regimes, security cooperation, technological modernization, energy markets, and women's empowerment in Eurasia.
Akbota has previously served as a graduate research assistant at the University of Chicago's Center on Democracy, where she supported a project on rhetorical strategies of populist politicians. During her undergraduate studies, she assisted a research project that aimed at creating a comprehensive database of joint military exercises that Kazakhstan, Russia, and Belarus participated in to test Kazakhstan's multivector foreign policy in the domain of security. She holds an MA in International Relations from the University of Chicago and a BA in Political Science form Nazarbayev University.

Sher Khashimov
Program Manager, International Center for Journalists
Sher Khashimov is a program manager at the International Center for Journalists, where he helps newsrooms around the world to improve their institutional capacity and the quality of their reporting. He is also a researcher at the Oxus Society for Central Asian Affairs and a freelance journalist with bylines in The Diplomat, Calvert Journal, and CABAR. Sher holds a Master's in Public Affairs from Indiana University, where his research focused on the crossroads of energy and politics in Central Asia. Prior to moving to the US, Sher implemented and managed U.S. government-sponsored development projects in Tajikistan for six years, primarily with the U.S. Embassy. He is interested in energy, politics, culture, identity, and social issues in Eurasia.

Lucy Kruske
Consultant, World Bank
Lucy Kruske is a consultant at the World Bank, specializing in skills and workforce development projects. Her interests include the future of work, public-private partnerships, and employer engagement in skills development with a focus on Eastern Europe and Central Asia.
Prior to joining the World Bank, she conducted research on technical vocational education and training for the Harvard Ministerial Leadership Program and worked in human capital development in the private sector. As a member of the German Council on Foreign Relations, Lucy is interested in foreign policy as it relates to international economic development and Germany's international cooperation in vocational education and training.
Lucy holds a master's degree in International Education Policy from Harvard University and bachelor's degrees in Business Administration and International Management from North Carolina State University and ESB Business School (Germany). She is proficient in Russian and also speaks German, Spanish, and French.

Maia Nikoladze
Graduate Student, Georgetown University
Maia is a graduate student at Georgetown University studying Eurasian, Russian, and East European Affairs. She is originally from Tbilisi, Georgia, and came to the U.S. in 2015 to pursue a Bachelor's degree at Clark University in Massachusetts. She double-majored in Political Science and Economics and graduated with the highest honors in both. In Political Science, her thesis focused on the effect of energy dependence on foreign policy and analyzed the cases of Ukraine, Georgia, and Kazakhstan.
At Georgetown, she is working towards a certificate in International Business Diplomacy and focuses on the business dynamics, energy relations, and ethnic conflicts of Eurasia. Previously, she interned for the Permanent Mission of Georgia to the United Nations and worked as a research assistant at the Center for Security and Emerging Technology, a Georgetown-based think tank.

David Pasmanik
Program Officer, National Coalition Supporting Eurasia Jewry
David Pasmanik is the Program Officer for the National Coalition Supporting Eurasian Jewry (NCSEJ), where he monitors Russian-language international media and leads the organization's research related to the foreign policy of post-Soviet states. David also oversees NCSEJ's internship program and tracks political and economic developments in an assigned portfolio of countries. He is also a Research Assistant for the International Tax and Investment Center (ITIC), where he conducts research related to the energy politics of post-Soviet Eurasia.
David holds a B.S. in Diplomacy & International Affairs and a B.A. in Economics from Seton Hall University. David's work has appeared in Forbes Energy Column and for the Middle East Media Research Institute's (MEMRI) Russian Media Studies Project.
David's experience has included internships under Dr. Leon Aron at the American Enterprise Institute, Dr. Ariel Cohen at International Market Analysis, Itai Bardov at the Embassy of Israel to the United States, and at the United States Peace Corps in Washington; at the World Jewish Congress' Jewish Diplomatic Corps and at the Institute of Modern Russia in New York City; and for MEMRI's Russian Media Studies Project and the New Israel Fund's Negev Council in Tel-Aviv and Be'er Sheva, respectively, in Israel.

Kalea Power
Program Associate, Center for International Private Enterprise
Kalea Power is a Program Associate at the Center for International Private Enterprise (CIPE), where she assists in managing and developing programs that advance women's economic empowerment, private sector-led advocacy, and governance norms in Central Asia. Prior to her role at CIPE, Kalea served as Communications Officer for the President of KIMEP University in Almaty, Kazakhstan, where she managed government relations and developed a strategy for the University's privatization. Kalea has implemented educational programs for Kazakhstani youth through American Councils, Princeton-in-Asia Fellowship, and the Kazakhstan Foundation for Cultural Social and Educational Development (KFCSED).
Kalea holds a B.A. in Slavic Languages and Literatures with minors in Diplomacy and Russian & Eurasian Studies from Princeton University. During her undergraduate studies, Kalea served as an intern with the Department of State in the political/economic section of the U.S. Embassy in Riga, Latvia and as a research intern at the Russian International Affairs Council in Moscow, Russia. She speaks Russian and is an alumna of the National Security Language Initiative for Youth (NSLI-Y) scholarship for Russian.

Keegan Scott
Graduate Student, Georgetown University
Keegan Scott is a graduate student at Georgetown University's School of Foreign Service pursuing a M.A. in Eurasian, Russian, and East European studies. Interested in Turkey's soft power projections, his research focuses on regional audience receptions of Turkish television series. Fostering his interest in international education while honing his Turkish language skills, he currently interns for EducationUSA Turkey.
Prior to his graduate studies, Keegan worked as a 3-year Fulbright English Teaching Assistant in Bulgaria where he also served as a youth coordinator for the BEST Foundation, a State Department funded education NGO. Beforehand, he developed student programming, and trained Georgian instructors as an educator with the Teach and Learn with Georgia program. He holds a Bachelor's degree in International Studies with a minor in Turkish from the Ohio State University. Keegan speaks Turkish and Bulgarian and has previously studied Georgian and Arabic.

Raushan Zhandayeva
Ph.D. Student, George Washington University
Raushan Zhandayeva is a Ph.D. student of Political Science at George Washington University. She is specifically interested in comparative political economy in Central Asia as well as in identity issues in the area. Interested in sustainable development, she worked at the USA Pavilion at EXPO 2017 in Kazakhstan, an international exhibition aimed at promoting green energy. Raushan also worked with Habitat for Humanity to promote more inclusive construction and housing markets for low-income households in Mexico and India.
She is a recipient of a Donald and Marilyn Keough Fellowship and University of Notre Dame alumna, where she received her Master's of Global Affairs degree. During her graduate studies, she interned with the International Tax and Investment Center's Energy, Growth, and Security Program, where she led research for the program's quarterly report "Post-COVID 19: Building Resilience in Central Asia."
Her interest in the region extends beyond academic pursuits, as her professional record includes multiple administrative positions in organizations and projects focused on Eurasia.