Young Professionals Network 2019-2020
2019 - 2020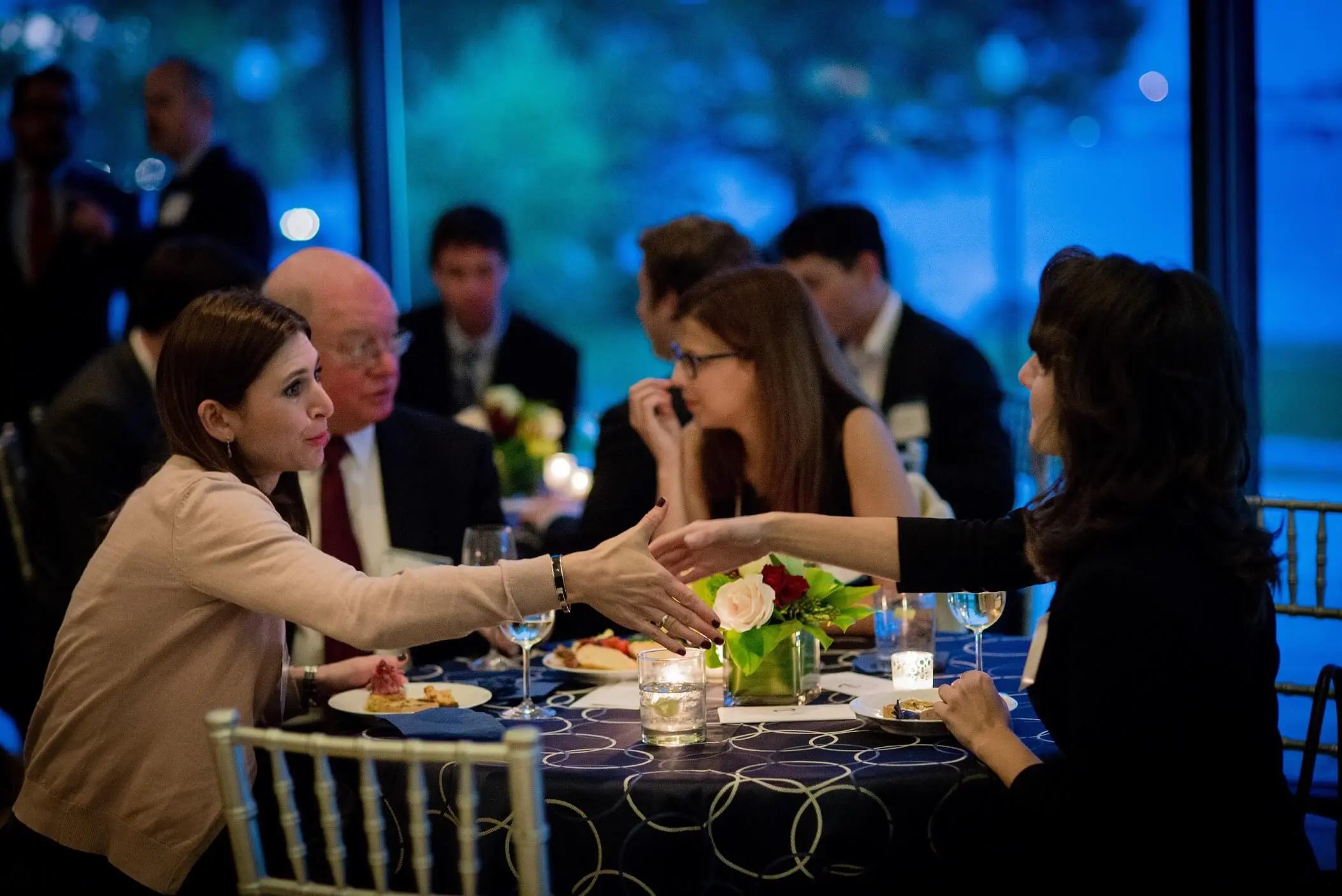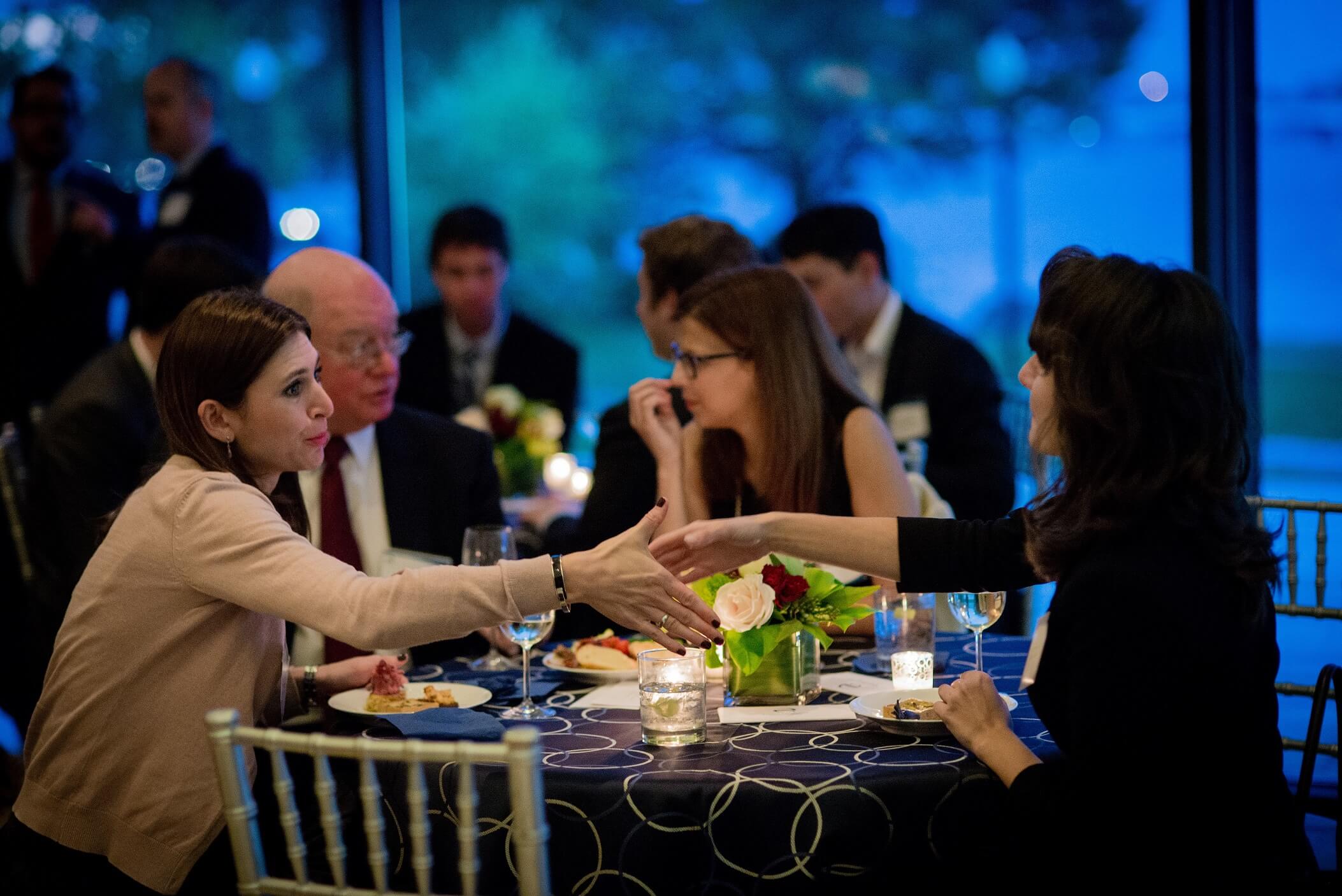 Program Members

Evan Bird
Graduate Student, Johns Hopkins University School of Advanced International Studies
Originally from Northern California, Evan discovered his passion for Eurasian affairs after serving for 27 months as a Peace Corps Volunteer in the South Caucasian republic of Georgia. Following his close of service in July 2017, Evan leveraged his unique field knowledge in a fellowship with the communications and technical offices of the US Agency for International Development's Georgia Mission. Currently, Evan is a second year Master's candidate at the Johns Hopkins University School of Advanced International Studies where he concentrates on Russian and Eurasian affairs. Evan's academic and professional interests center on democratization among the Eastern Partnership countries and U.S. foreign policy in the post-Soviet space.

Nicholas Davidson
Graduate Student, Johns Hopkins University School of Advanced International Studies
Nick graduated from the University of Minnesota with a degree in political science and spent a year studying abroad in St. Petersburg, Russia as well. After graduation he worked for Airfacts, Inc. in Bethesda, Maryland where he audited and analyzed airfare and taxes relating to air travel. Now undertaking his second year of study at Johns Hopkins University School of Advanced International Studies, Nick is working toward his M.A. in International Relations with a concentration in European and Eurasian Studies and a focus on European energy security and energy developments in the post-Soviet area. His most recent work experience has been for the Italian energy company Eni, where he researched the impact of sanctions on the company's operations.

Molly Dwyer
Senior Analyst, Predata
Molly Dwyer is the senior analyst at Predata, a predictive analytics start-up that uses anonymized online metadata and machine learning to analyze and anticipate geopolitical, security, and market-moving events. As the lead analyst, she is responsible for coordinating the team's research and data management in order to support customer success, while also applying her subject matter expertise in Russia and Eurasia to specialized research in the company's product. Molly previously served as an intern with the Department of State in the political and economic section of the U.S. Consulate in Yekaterinburg, Russia. After spending an initial year intensively studying Russian in Kazan on a National Security Language Initiative for Youth (NSLI-Y) scholarship, she returned to the region several times to study and travel throughout Russia, Central Asia, and the Caucasus. She received her B.A. in Politics from Princeton University, where her thesis focused on the manipulation of public opinion and mass media in Russia.
Aziz Egamov
Graduate Student, Georgetown University
Aziz Egamov was born and grew up in Samarkand, Uzbekistan. He attended the University of World Economy and Diplomacy in Tashkent from September 2009 to June 2010. Aziz moved to the United States in 2010 and transferred from Manchester College, Connecticut to the Elliott School of International Affairs at the George Washington University in January 2015. He studied abroad in Freiburg, Germany through the IES Abroad European Union program for the Spring 2016 semester. In Summer 2016, he interned for MEP Marlene Mizzi at the European Parliament in Brussels. In May 2017, he earned his Bachelor of Arts in International Affairs with a concentration in Europe and Eurasia. He held internships at the Atlantic Council's Rafik Hariri Center for the Middle East and Eurasia Center during Spring 2017 and Spring 2018 consequently. Mr. Egamov also interned with the Simon Chair's Reconnecting Asia Project at CSIS. His research interests are Russian foreign policy, Central Asia, Belt and Road Initiative, and energy. His articles A New Era for Uzbekistan and What Uzbekistan Seeks from The United States have been published on the New Atlanticist blog.

Katherine Kjellström Elgin
PhD Candidate, Princeton University
Katherine Kjellström Elgin is a Ph.D. candidate in security studies at Princeton University's Woodrow Wilson School of Public & International Affairs. Katherine's research interests include grand strategy, great power relations, alliance management, civil-military relations, and national security decision-making processes. Regionally, she is particularly interested in Russia, Central Asia, and Scandinavia. Before commencing her graduate studies at the Woodrow Wilson School, Katherine worked for the Brookings Institution's Foreign Policy program. While in D.C., Katherine also worked with a defense research firm. At Princeton University, Katherine served as the director of the Center for International Security Studies' Strategic Education Initiative, leading the university's program for educating, connecting, and mentoring students interested in national and international security. Katherine speaks Swedish, Russian, and French. She grew up on a family farm near Middleburg, Virginia, and enjoys photography, tennis, and traveling. Katherine holds an A.B. in Politics and an M.A. in Public Affairs from Princeton University.

Lidia Gregg
Development Operations Specialist, National Geographic Society
Lidia Gregg is a recent graduate of the Johns Hopkins University School of Advanced International Studies (SAIS) with an MA in European and Eurasian Studies. During her two years at SAIS, she researched and translated court decisions from Central Asian countries at the Center for Constitutional Studies and Democratic Development (CCSDD), and later analyzed the development of MSMEs in Kyrgyzstan and Uzbekistan for Consumer Centrix. In Summer 2018, Lidia interned at Yalta European Strategy in Kyiv where she assisted with the 15th Annual YES Conference and helped organize an exclusive event for 600 diplomats and economics and political affairs experts. Prior to SAIS, Lidia interned at the Office of Russia, Ukraine, and Eurasia at the U.S. Department of Commerce's International Trade Administration. Her interests include the economic development of Central Asia and political and economic improvement in Ukraine. Currently, while exploring the next steps in her professional career, she is working with the Finance Team at the National Geographic Society.

Sean Griffin
Grants Specialist, Macfadden
Sean Griffin is an international development practitioner currently working with Macfadden supporting the USAID Office of Food for Peace. Previously, he worked as a Program Manager with Catholic Relief Services implementing emergency and recovery programs in response to the conflict in eastern Ukraine. He also completed an internship with the Russian International Affairs Council in Moscow and served as a Peace Corps Volunteer in Ukraine. Sean earned his M.A. in International Development & International Economics from the Johns Hopkins University School of Advanced International Studies. His interests include development and governance in transition and post-conflict countries, as well as the evolution of the humanitarian-development nexus.

Simona Griffith
Foreign Affairs Officer, Department of State
Simona Griffith is a Foreign Affairs Officer at the Department of State, where she works on development finance issues in Europe and Asia. Having grown up in Lithuania, Simona has a life-long interest in the politics, economy, culture, and languages of the Eurasia region.
Simona's professional experiences include internships at the Pew Research Center and the German Marshall Fund, as well as a two-year graduate assistantship at the Center for International and Security Studies at Maryland. For her Master's capstone project, Simona worked with the U.S. Embassy in Belarus in analyzing Belarusian labor and economic policies and the effects of the Eurasian Economic Union.
Simona has a dual B.A. in English and Political Science from Salisbury University and a Master's in Public Policy with focus on International Economic and Security Policy from the University of Maryland, College Park. She is a Robertson Foundation for Government Fellow, a Presidential Management Fellowship Finalist, and a Title VIII Fellow.
In her spare time, Simona enjoys traveling, running, reading Russian literature, watching foreign cinema, visiting house museums, avoiding house chores, and wasting time on the internet.

Ylham Jorayev
Intern, Kroll
Ylham Jorayev is a Compliance Risk and Diligence Intern at Kroll, a division of Duff and Phelps and a graduate student at Georgetown University's School of Foreign Service pursuing an M.A. in Eurasian, Russian and East European Studies. Originally from Turkmenistan, Ylham completed his undergraduate degree at the University of Kansas. His interests include Central Asian politics, drug trafficking, and terrorism in Eurasia. In addition to his native proficiency in Turkmen, Ylham speaks Russian and Turkish.

Eva Jovanova
Graduate Student, Georgetown University
Eva Jovanova is a Skopje native passionate about the ex-Yugoslav countries, especially their integration into the EU and their relationship with Russia. She is currently a Master's candidate and student fellow at the Center for Eurasian, Russian, and East European Studies (CERES) at Georgetown University in Washington, DC. She is the graduate teaching assistant for Dr. Angela Stent's "Russian Foreign Policy" course for the Fall 2019 semester. Eva has an undergraduate degree in European Studies from Otto-von-Guericke University in Magdeburg, Germany and completed an exchange semester in International Relations at St. Petersburg State University in 2016. In 2017, she organized and taught at a summer school in North Macedonia on the European Union, worked for National Democratic Institute team in North Macedonia on projects related to the country's democratization, and served as an IPS fellow at the German Parliament. For the past few years, she has edited and written for the Vostokian, an online magazine focused on Eastern Europe and the Balkans.

Oleksii Kovalenko
Research Fellow, Eurasian States in Transition (EAST)
Oleksii Kovalenko is a recent graduate of Notre Dame's Master of Global Affairs program, and a journalist with five years of experience in Eastern Europe and the US. Currently, he is a Research Fellow at the Poland-based think tank Eurasian States in Transition (EAST), focusing on post-Soviet and Eastern European studies. Oleksii has written analytical articles for more than 20 major Ukrainian and international media outlets. He planned and produced multimedia and trans-media projects as well as academic research on de-communization, challenges of democratic transition in Ukraine, migration, and Russian disinformation and propaganda influence in Ukraine, Georgia and Belarus. Prior to moving to the US, he worked as a journalist covering economics, politics, and peacekeeping for Focus, a respected socio-political weekly magazine in Ukraine. Oleksii's journalistic work and studies of international conflicts and informational wars influenced a strong interest in understanding Russian propaganda. Most recently, he researched Ukrainian information resilience towards Russian disinformation and propaganda regarding the annexation of Crimea and the war in Eastern Ukraine. Oleksii has been awarded for comprehensive, fair, and in-depth analytical coverage of different issues related to war, with a focus on volunteers working amid violent conflict in Eastern Ukraine.

Filippos Letsas
Senior Research Assistant, Brookings Institution
Filippos Letsas is senior research assistant in the Foreign Policy program at the Brookings Institution in Washington. Previously, he was a global business and economics intern at the Atlantic Council, and a government and public sector intern at PwC. He received a bachelor's degree in political economy and mathematics from Georgetown University, and completed a year abroad program at the London School of Economics and Political Science.

Shelby Magid
Assistant Director, Eurasia Center, Atlantic Council
Shelby Magid is an assistant director with the Atlantic Council's Eurasia Center, where she assists in leading the Center's work on Ukraine and Georgia, including strategy and development, along with major domestic and international events. Her interests include human rights promotion, conflict resolution, women's empowerment, and humanitarian affairs. Prior to joining the Council, Shelby spent time at the German Marshall Fund of the United States focused on democracy in Central and Eastern Europe; she was also at the International Federation for Human Rights' office in The Hague where she worked with the International Criminal Court and conducted research on human rights violations in Mexico, Syria, and Ukraine. Shelby received her bachelor's degree from Brandeis University in International and Global Studies. As part of her undergraduate studies, she took courses at Leiden University's Law School and the Grotius Centre for International Legal Studies. Shelby holds a master's degree in International Relations, with a focus on security and international justice, from Central European University.

Peter Oster
Policy Research Analyst, Department of Defense
Peter Oster is a policy research analyst at the Department of Defense where he focuses on transnational security issues. Peter is also a Fulbright Alumni Ambassador, representing and advocating for the Fulbright Program. As a 2016-2017 Fulbright English Teaching Assistant in Kyzylorda, Kazakhstan, Peter taught English at two STEM-focused high schools and consulted local volunteers for the American Spaces program. He was first introduced to Kazakhstan while interning for the National Security Archive, where he researched the Cooperative Threat Reduction (Nunn-Lugar) Program for an oral history conference held in the country. Peter has studied Russian language twice in Russia, first in Kazan, and then in Nizhny Novgorod through a Critical Language Scholarship. He initially became interested in the Eurasia region through Russian language and history. Peter is originally from Omaha, Nebraska, and attended the University of Nebraska-Lincoln, earning a B.A. in Russian, Global Studies, Political Science, and History.

Mariami Paposhvili
Project Coordinator and Strategic Communication Expert, Georgian Institute for Strategic Studies
Mariami is a graduate student at Daniel Morgan Graduate School of National Security with a major in Managing Disruption and Violence. Prior to pursuing her masters' program, she completed a certificate program in Russian Security Studies in which she focused on Russian politics and statecraft, deception and information operations, and analyzed security challenges of the wider Eurasia region. Since 2015, Mariami has been working as a project coordinator and strategic communication expert at the Georgian Institute for Strategic Studies (GISS), a think tank based in Tbilisi, Georgia. In this role, Mariami conducts research on the influence of disinformation, fake news, and Russian hostile narratives in Eastern Europe, as well as leading workshops on these topics. She also manages coordination efforts for GISS confidence building projects funded by USAID, German Marshall Fund, and other organizations. Mariami has acquired experience in analyzing current political and democratization processes in post-Soviet countries through her work for the OSCE/ODIHR Election Observation Mission and European Parliament in Brussels, Belgium. Mariami holds an MA in European Interdisciplinary Studies from the College of Europe (Warsaw, Poland) and a BA in International Relations from Tbilisi State University.

Alex Perez-Reyes
Graduate Student, Georgetown University
Alex Perez-Reyes is currently pursuing a master's degree in Eurasian, Russian, and East European Studies at Georgetown University. He is particularly interested in the dynamics of memory politics in the region and how post-communist states make sense of the past. During his undergraduate career at Georgetown, Alex was a political science and Russian double major and was recognized for his political science thesis, which examined and compared the memory politics of the Polish and Ukrainian institutes of national remembrance.
Beyond the gates of Georgetown, Alex has also had the opportunity to use his Russian language skills professionally. At the Wilson Center, Alex interned for the Cold War International History Project, translating and indexing Stalin-era foreign policy documents. Alex hopes to continue engaging with the history of the region and is currently considering pursuing his studies further through a PhD in history.

Mariyam Raziyeva
Analyst, World Bank
Mariyam Raziyeva currently works at the World Bank Group, researching business regulations affecting small and medium-sized enterprises and female entrepreneurship around the world, with a regional focus on Europe and Central Asia. Mariyam obtained her master's degree in Public Policy from American University. During her studies, she organized and led a volunteer trip for students to Uzbekistan focused on issues in positive youth development. During the trip, the team engaged local community partners, including Youth Union of Uzbekistan, SOS Children's Villages, and Human House Gallery, a female-led crafts enterprise. Mariyam's interests include economic development, gender policy, and youth development programs. Originally from Kazakhstan, Mariyam is fluent in Russian and conversant in Kazakh and Uighur.

Suzanne Rothman
Eurasia Desk Officer, Department of Commerce
Suzanne Rothman joined the Department of Commerce in fall 2018 as a Presidential Management Fellow where she presently covers Eurasia for the International Trade Administration (ITA). Before joining ITA, Suzanne earned her M.A. from the Johns Hopkins School of Advanced International Studies (SAIS) in May 2018, where she studied Economics and American Foreign Policy and focused her research on political and energy issues in the Caucasus and Central Asia.
Prior to that, Suzanne served as the coordinator for the Crown Center for Middle East Studies at Brandeis University for two years where her duties included publication management, research, and development. She also served as a Fulbright Fellow in Baku, Azerbaijan (2013-14), where she taught university and MBA English language courses and supported the U.S. Embassy's cultural programming.
Suzanne earned her B.A. in Politics and Islamic and Middle Eastern Studies from Brandeis University (2013). Suzanne is proficient in Russian and speaks Arabic, Hebrew, Spanish and Portuguese. Her interests include economic development and security in Eurasia, trade, and the nexus of technology and international affairs.

Margaret Shakarashvili
Country Manager, Commonwealth Frontier Advisors
Margaret is an international security and development professional with extensive experience working with state agencies, international organizations, and education institutions in the wider Eurasia region. Throughout her career, she has elaborated evidence-based countermeasures addressing critical security policies and human rights issues in conflict-affected regions. Most recently, as a United Nations Project Analyst, she was mandated to map and oversee the development phases of Georgia's National Action Plan on the implementation of the UN Security Council's Resolutions on Women, Peace, and Security. Margaret is a gender-mainstreaming practitioner and a certified Public Policy Analyst. She has advised the Gender Equality Inter-Agency Commission under the Prime Minister's Office in Georgia and served as a consultant at UN Women Headquarters in New York. She currently manages an impact investing portfolio at Commonwealth Frontier Advisors, identifying investment opportunities with national security, development, and social impact considerations in select frontier markets. Margaret was a Marie Curie Scholar at Vilnius University Institute of International Relations and Political Science and a visiting researcher at the University of Vienna. Her interests dwell on the security and development dyad, democratic processes, and human rights-inclusivity and gender.

Leland Sidle
Energy Markets Analyst, Booz Allen Hamilton
Leland has been studying the Russian language since school. He graduated Connecticut College in 2015 with a degree in Slavic Studies and International Relations. As an undergraduate, Leland studied abroad and interned in St. Petersburg. Following graduation, Leland worked as a Fulbright English Teaching Assistant at Novosibirsk State Pedagogical University and studied energy, politics, and economics at Tyumen State University. In Tyumen, Leland developed an interest in energy, which led to his decision to enroll in the Energy, Resources and Environment program at the Johns Hopkins University School of Advanced International Studies. Leland is an Energy Markets Analyst at Booz Allen Hamilton. Previously, he interned at SIA Solutions, the Center for Strategic and International Studies' Russia and Eurasia program, and the Department of Ecology and Subsoil Utilization of the Tyumen Oblast. Leland is interested in energy and the geopolitics of Russia, China, and Central Asia.

Liz Sukhinenko
Graduate Student, Johns Hopkins University School of Advanced International Studies
Liz Sukhinenko is a student at the Johns Hopkins University School of Advanced International Studies, concentrating in international development and development finance. Previously she was a consultant with the Finance, Competitiveness and Innovation Practice at the World Bank, where she concentrated on private sector development projects in Eastern Europe and Central Asia. She is interested in finance in emerging markets and small business development. She holds a BA in Economics from Smith College, Massachusetts.

Dana Tandilashvili
Program Grants Assistant, USAID
Dana Tandilashvili is a Program Grants Assistant at USAID's Office of Foreign Disaster Assistance, where she supports disaster preparedness and emergency response programming in East and South Asia. Dana holds an M.A. in Conflict Resolution from Georgetown University, where she also completed certificates in East European and Eurasian Studies and Refugees and Humanitarian Emergencies. During her graduate studies, Dana held positions with Pact World, the Kennan Institute at the Woodrow Wilson International Center, APCO Worldwide, and USAID's Regional Mission to Ukraine, Moldova, and Belarus. Dana also served as a contracted writer for the Internal Displacement Monitoring Centre, where she wrote country reports for Azerbaijan and Ukraine.
Dana earned her B.A. from Towson University's Honors College, where she double majored in International Studies and French Language & Literature, with a minor in Chinese Studies. Her research publication in the Journal of International Affairs analyzed relations between Ukraine, Russia, and Crimea post-2014 through the lens of norm-based constructivism and classical realism. Dana's interests in the Eurasia region include conflict resolution, migration and refugee issues, and development in post-conflict societies. Dana speaks Georgian, Russian, English, and French.

Frances Tish
Program Officer, ABA ROLI
Frances Tish works as a Program Officer for Central Asia Programs at the American Bar Association Rule of Law Initiative (ABA ROLI).
Frances previously worked at IREX supporting the implementation of Fulbright Teacher Exchange Programs where she worked with Fulbright Commissions, U.S. Embassies, and educators from Eastern Europe and Central Asia. Frances also worked for American Councils for International Education in Kazakhstan and Ukraine as a Participant Recruiter for the FLEX Program.
Frances is pursuing a Master of Arts in International Training and Education at American University where her focus has been on education reform in the former Soviet Union. She holds a Bachelor of Science in Business Administration and Certificate of Russian and Eastern European studies from the University of Pittsburgh. Frances was born in Kyiv, Ukraine and is a native Russian speaker.

Rachel Van Horn
Assistant Program Officer, National Endowment for Democracy
Rachel Van Horn is an Assistant Program Officer for Eurasia at the National Endowment for Democracy where she manages a portfolio of grants to organizations that advance democratic values in the Eurasian region. Rachel has over a decade of experience as a regional affairs specialist focusing on the former Soviet Union. Prior to joining the NED, Rachel worked as an Editor at Polityka Insight in Warsaw, Poland and completed a variety of internships, including at the U.S. Embassy in Tbilisi, Georgia and at Eurasianet.org. From 2012-2013, Rachel was a Fulbright English Teaching Assistant in Astrakhan, Russia, where she returned in 2016 to conduct field work for her Master's thesis on multicultural policy in contemporary Russia. Rachel holds a Master's degree in Russian, Eastern European, and Central Asian Regional Area Studies from Harvard University and a Bachelor's degree in Political Studies and Russian & Eurasian Studies from Bard College.

Sarah Yee
Graduate Student, George Washington University Elliott School of International Affairs
Sarah S. Yee is a U.S. Department of State Pickering Graduate Foreign Affairs Fellow and graduate student at the George Washington University Elliott School of International Affairs. She is currently pursuing an MA in International Affairs concentrating on Europe and Eurasia, including a semester abroad at the Freie Universität in Berlin, Germany. Most recently, Sarah worked in the Political Section at the U.S. Embassy in Tokyo, Japan and the State Department's Office of European Regional Security and Political-Military Affairs where she focused on the 2018 NATO Summit and defense policy issues.
Prior to beginning her graduate studies, Sarah worked at a think tank where she researched the conflict in eastern Ukraine and at the NATO Strategic Communications Centre of Excellence in Riga, Latvia. She graduated from The New School with honors in 2016, earning a BFA in Photography and a BA in Global Studies with minors in Economics and Psychology. During her undergraduate program, she interned at the U.S. Consulate General in St. Petersburg, Russia and at the U.S. Embassy in Kyiv, Ukraine.