Young Professionals Network 2015-2016
2015 - 2016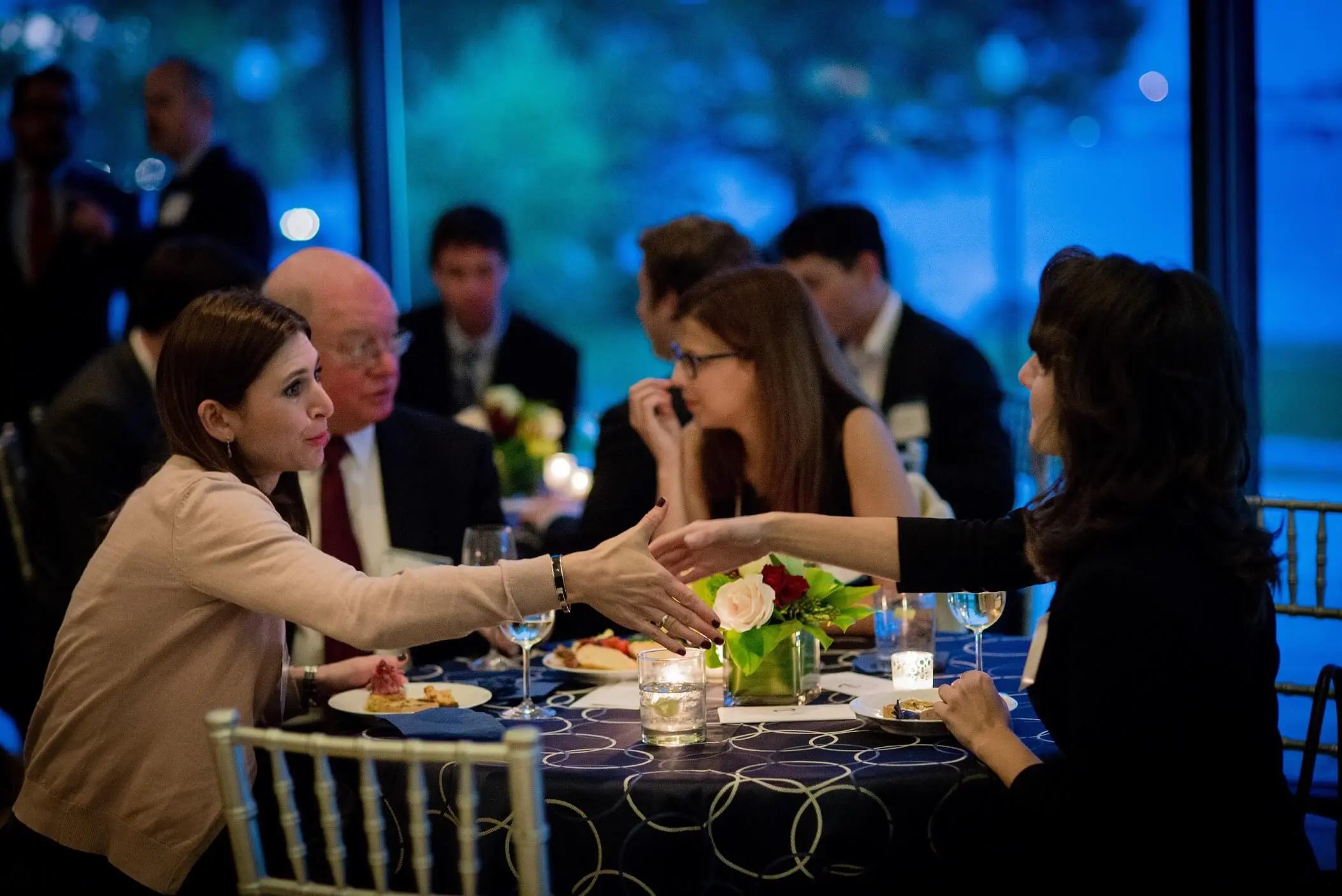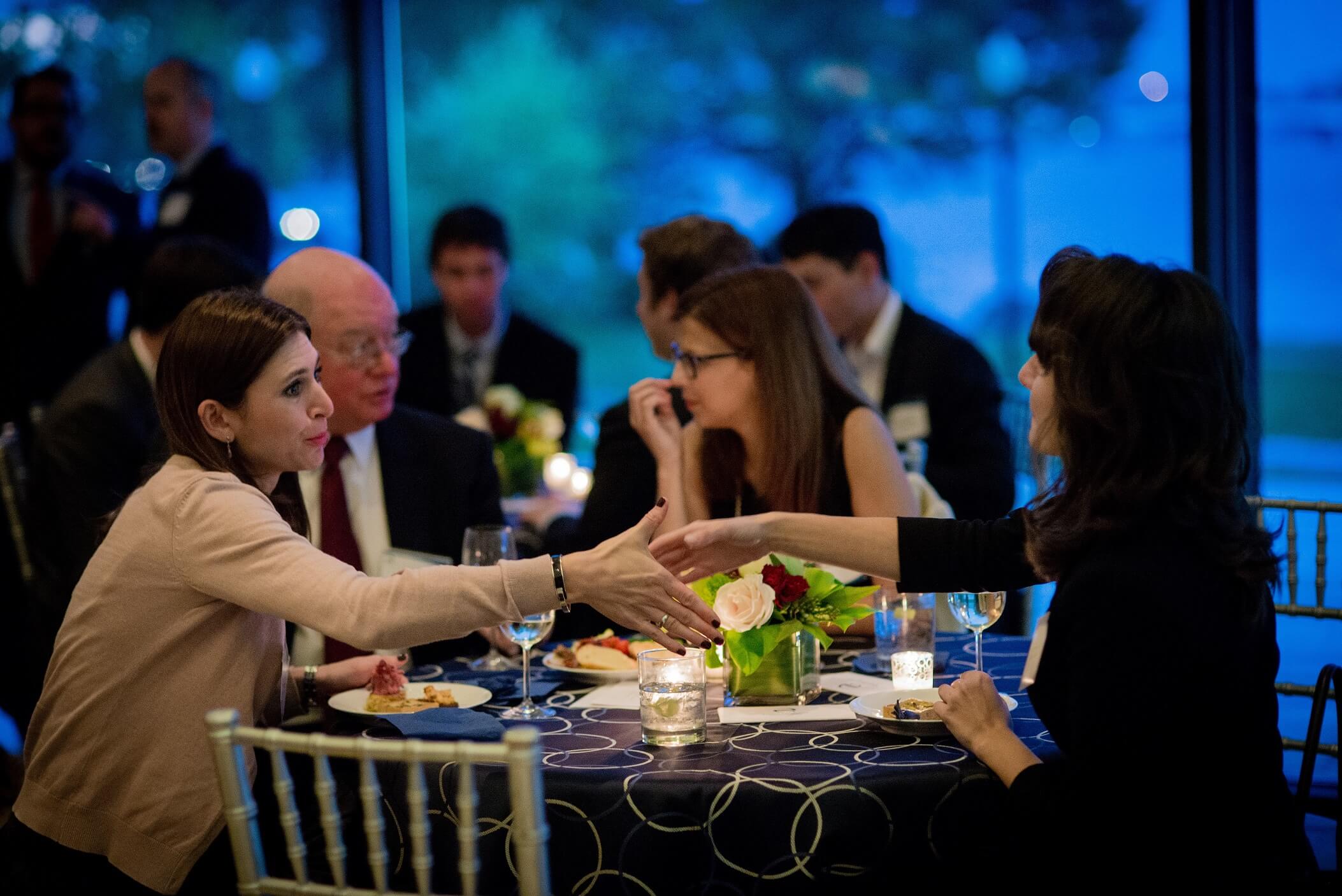 Program Members

Marika Aleksieieva
Harvard University
Marika Aleksieieva is a recent graduate of Harvard's regional studies Masters program (Russia, Eastern Europe and Central Asia), where she focused her research on Ukrainian and Russian identity politics, nationalism, and political violence. Her most recent research project was based on extensive fieldwork during the conflict in Eastern Ukraine, where she investigated questions of identity and local political allegiances which  became critical for the political future of the region since the Maidan protests.
Prior to Harvard, Marika worked as a consultant at South Africa's Economic Policy Research Institute, where she helped design statistical assessment mechanisms for South Africa's social protection programs and was in charge of a project team investigating the economic effectiveness of Child Support Grant. Marika completed her Bachelor's at Williams College, where she double majored in Economics and Religion.

Afa Alizada is an international development and peacebuilding specialist with experience in designing and managing civil society strengthening, institutional capacity development, and peacebuilding programs. Her expertise focuses on ethnic conflicts as well as democracy, governance and civil society development in the Eurasia region. Ms. Alizada is currently a Senior Program Officer at FHI 360's Civil Society and Peacebuilding Department, where she manages a project focused on strengthening the capacity of Moldovan civil society to represent citizens' interests, influence policymaking, and foster a legal and regulatory environment conducive to civic engagement and activism.
Before she joined FHI 360, Ms. Alizada was a research assistant at the US Institute of Peace, where she assisted with researching and writing a manuscript on the rise of radicalization in Central Asia in light of the conflicts in Afghanistan and Pakistan. In the past, she has facilitated inter-ethnic dialogue between Azerbaijanis and Armenians, and managed Caucasus Edition, an independent online publication dedicated to the sustainable resolution of the Nagorno-Karabakh conflict through expanding scholarship on the subject and encouraging diverse perspectives and analysis.
Ms. Alizada holds an M.A. in international affairs and conflict resolution from the George Washington University and speaks Azerbaijani, Russian, and Turkish.

Degi Altantuya
Kroll, Inc.
Degi Altantuya is a consultant working on business intelligence, anti-corruption, and risk management matters in Washington, D.C.  Ms. Altantuya recently received a master's degree in Security Studies from Georgetown University's School of Foreign Service.  As a New York and Russia qualified attorney, she previously practiced business law with an international law firm of Hogan Lovells LLP.  Her current area of interest is researching the security implications of the global trade and energy policies.
Ms. Altantuya is also a graduate of Cornell Law School and Moscow State Institute of International Relations (MGIMO), and speaks Mongolian, Russian, English, and French.

Joshua Bartlett
International Trade Administration
Joshua Bartlett is a Timothy J. Hauser Presidential Management Fellow at the International Trade Administration. His current rotation is in the Trade Agreements, Negotiations, and Compliance Office in the Enforcement and Compliance business unit. Previously, Joshua was participated in the Emerging Markets Development Advisers Program, through which he was placed at the American Chamber of Commerce in Tashkent, Uzbekistan. He also served as a Peace Corps Volunteer English Teacher in the Tovuz region of western Azerbaijan. He has also interned in the Economic section of the U.S. Embassy in Baku, and in the Political section of the U.S. Embassy in Ankara, Turkey.
Joshua graduated with a Master's degree in Global Policy Studies from the LBJ School of Public Affairs at the University of Texas in Austin. He received his undergraduate degree from Indiana Wesleyan University, where he studied International Relations. Joshua's foreign policy interests in the Eurasian region include: frozen conflicts, trade agreements and barriers, and transportation networks. He speaks Turkish, Azerbaijani, and Uzbek. His hobbies include hiking, drumming, and playing semi-competitive softball.

Brendan Bell
Mitchell Group
Brendan Bell is a project manager at the Mitchell Group working on Ebola response programs in West Africa. Prior to this he served as the country director for IREX in Turkmenistan where he managed USAID funded technology and education development programs, as well as corporate funded education development programs in Western Kazakhstan.  Before his field based position, Brendan worked at IREX headquarters in Washington DC in a variety of roles, from finance and operations, to backstopping democracy and governance programs in Eastern Europe, the Middle East, and Africa.
Before joining IREX, Brendan was a Peace Corps volunteer in Azerbaijan where he focused on English language and community development programs. He has traveled extensively throughout the Eurasian region, and is an avid collector of Soviet maps and Central Asian carpets.
Brendan has a BA in History from Villanova University, and speaks Azerbaijani and Turkish.

Iryna Bilotserkivska
World Bank Group
Iryna Bilotserkivska is a consultant at the World Bank Group, where she has worked in various positions since 2010. She is currently working in Trade and Competitiveness practice on the FYR Macedonia. In the past she worked on the flagship Doing Business report, which measures business regulations for local firms in 189 countries. Ms. Bilotserkivska was focusing on Trading across Borders and managed research and relations with clients in multiple regions, including Eurasia. She traveled extensively on missions to Kazakhstan, Uzbekistan, Georgia, Armenia, Moldova, the Russian Federation and FYR Macedonia.
Prior to joining the World Bank, Iryna worked in the UN Economic Commission for Europe, World Trade Organization, and International Trade Center in Geneva, mainly assisting the Eurasia region. She also worked in private sector in Ukraine for the world's top five consumer goods company – Ab InBev. In the USAID – Indiana University Parliamentary Development Program fellowship, she also gained experience in the Parliament of Ukraine.
Ms. Bilotserkivska has M.A. in International Relations from the Maxwell School of Citizenship and Public Affairs of Syracuse University, which she obtained through a Hursky fellowship. Her professional interests focus on the private sector development and international trade.

Ani Chkhikvadze
Georgetown University
Ani Chkhikvadze is a Georgian  graduate student at the Center for Russian, Eurasian and East European Studies at Georgetown University. In addition to her studies, she has worked with several civil society organizations in Georgia and Ukraine, as well as for international donors and actors on the issues related to Foreign Policy Analyses, conflict resolution and election monitoring.  Ani has worked as an Associate at Georgia's Reforms Associates (GRASS) and as a journalist for Tabula Magazine for three years, covering global politics. Ani's primary focus lies in the Eastern Partnership region and the nexus of EU and NATO foreign policy as it relates to regional conflicts. Ani received her BA in International Relations from the Tbilisi State University. Ani is also a Fellow of the Undergraduate Exchange Program (UGRAD) of the US State Department.

M.J. Crawford
Georgetown University
M.J. Crawford is currently a Master of Foreign Service candidate at Georgetown University where she concentrates on Global Politics and Security and is pursuing a certificate in Eurasian, Russian, and East European Studies. As a Charles B. Rangel Fellow, Ms. Crawford will join the U.S. Foreign Service as a Political Officer upon graduation. As part of the fellowship, she worked with the U.S. Senate Foreign Relations Committee and at the U.S. Embassy in Tashkent, Uzbekistan where she worked on issues related to human rights, migration and terrorism. In the spring of 2015, Ms. Crawford traveled to Ukraine and Georgia with students from the Harvard Kennedy School to meet with key business, civil society and government figures—including the President and Prime Minister of Georgia. From 2010-2011, Ms. Crawford was a Boren Scholar in Istanbul, Turkey where she completed intensive coursework in the Turkish language. Interested in Turkic speaking nations, Ms. Crawford has also traveled to Kazakhstan and Kyrgyzstan. She holds a B.A. in International Relations from Michigan State University.

Karoun Demirjian
The Washington Post
Karoun Demirjian is a reporter covering defense and foreign policy for The Washington Post, a role she started in this summer after a year reporting for the paper from Russia and the former Soviet Union. While at The Post's Moscow bureau, she covered the conflict in Ukraine, economic and sanctions crises in Russia, and social awakenings and labor migrations across the region.
Before her time in Russia, Karoun also worked as the Washington correspondent for the Las Vegas Sun, reported for the Associated Press in Israel, the West Bank and Gaza, covered immigration for Congressional Quarterly, and reported from Chicago and Washington, D.C., for the Chicago Tribune. She got her start in journalism as an intern at NPR's All Things Considered, and holds a bachelor's in history from Harvard and a master's in International Law from the Fletcher School of Law and Diplomacy at Tufts University.
Karoun grew up just outside Boston, and muzzles her hometown pride about as little as most people from the area do. She occasionally moonlights as a classical soprano and jazz/blues singer, and since pianos are too awkward to put in a suitcase, while she was in Russia she taught herself to play the guitar.

Wren Elhai
Department of State
Wren Elhai is a Foreign Service Officer, currently serving as a Staff Assistant in the Bureau of South and Central Asian Affairs. He has previously served overseas in Moscow, Russia and Karachi, Pakistan. Prior to joining the Foreign Service, Wren worked as a policy analyst at the Center for Global Development, where he wrote about U.S. assistance to Pakistan. He is interested in the development of national identities, particularly in the former Soviet Union. He also enjoys exploring the musical traditions of the world and has used his travels to learn an assortment of stringed instruments.
Wren graduated from Swarthmore College, where he majored in Russian and Political Science. He speaks good Russian and poor Mandarin Chinese.

Edward Fishman
Department of State
Edward Fishman is a member of the Secretary of State's Policy Planning Staff, where he covers a range of issues related to Europe, Eurasia, and economic sanctions. Before joining the Policy Planning Staff, he was the lead expert on Europe-related sanctions issues in the State Department's Bureau of Economic and Business Affairs and previously a member of the Iran sanctions team. Outside the State Department, he has served at the Pentagon as special assistant to the Chairman of the Joint Chiefs of Staff (as a member of the Chairman's Action Group) and at the Treasury Department as special assistant to the Under Secretary for Terrorism and Financial Intelligence. He is a recipient of both the State Department's Superior Honor Award and its Meritorious Honor Award.
Before entering government, he was an editor at Foreign Affairs and published articles in The New York Times, The Atlantic, and other outlets. He holds a B.A. in History from Yale University and an M.Phil. in International Relations from the University of Cambridge.
Bryan Furman
Georgetown University
Bryan Furman received a B.A. in international studies and psychology from The College of New Jersey (TCNJ) in 2013.  Throughout his undergraduate career, he focused on intergroup attitudes in the post-Soviet space and was able to conduct social psychological research on Russian-Muslim relations as a 2011-2012 Boren Scholar in Moscow.  After graduating from TCNJ in 2013, Bryan investigated the influence of donor organizations on the development of the Tajik mental health sector as a Fulbright U.S. Student in Tajikistan.  He simultaneously collaborated with the U.S. Embassy and U.S. Agency for International Development missions in Dushanbe on public affairs, health, and education initiatives.  Now, Bryan studies strategic communications in the former Soviet Union as an M.A. candidate at the Center for Eurasian, Russian, and East European Studies (CERES).  He is also a Thomas R. Pickering Graduate Foreign Affairs Fellow with the U.S. Department of State, where he has been working on Russian and Ukrainian affairs.  Bryan will join the U.S. Foreign Service in fall 2016 as Public Diplomacy Officer and focus his tours in the Eurasian region so that he can apply his area studies knowledge and strategic communications concentration on the job.

Rafig Shahverdi Oglu Gurbanzade
American University
Rafig Gurbanzade is a news correspondent and media researcher, specializing in foreign policy reporting before transitioning from public policy. He currently specializes in news coverage focused on the White House, State Department, and Congress, interviewing top lawmakers and policy influencers. Rafig has 20 years of experience working with leading nonprofits and government agencies. His experience includes managing conflict resolution, peacebuilding, gender in peace and security, education for refugees/IDPs, and environmental awareness programs. Additionally, he has been heavily involved in disaster management and emergency response programs through NATO and European institutions. Rafig holds a B.A. and M.A. in political science, as well as a master's degree in Public Administration from the University of Delaware through the Edmund S. Muskie fellowship. He has studied civil security at the Pentagon-funded George C. Marshall Center and NATO School in Germany and participated in the U.K. government-sponsored John Smith Fellowship Program. He has studied peace and conflict studies at University of Oslo and Peace Research Institute Oslo. Rafig grew up in the mountains of the southwest of the former USSR in a small agricultural community. A dedicated advocate for peaceful co-existence, he has enjoyed living with various ethnic and religious groups in Eurasia.

Dean Jackson
National Endowment for Democracy
Dean Jackson is an Assistant Program Officer with the National Endowment for Democracy's internal think tank, the International Forum for Democratic Studies. The Forum's research currently focuses on the challenges posed to democratic development by cooperation and innovation among leading authoritarian regimes. Dean writes for and helps edit the Forum's blog, Resurgent Dictatorship: The Global Assault on Democracy. Before starting at NED, he worked in external relations at the Atlantic Council and earned his MA in International Relations from the University of Chicago, where he focused on international theory and comparative democratization. He earned his BA in Political Science from Wright State University in his hometown of Dayton, Ohio. His current foreign policy interests include democratization, modern authoritarianism, Russian and Ukrainian politics, and transatlantic relations.

Elizabeth Kerley
Harvard University
Elizabeth Kerley is a Ph.D. candidate in the History Department at Harvard University, and is currently completing her dissertation on evolving approaches to human rights as a soft power problem in the late USSR and early post-Soviet space (1975-1995). Her academic interests include (post)-Soviet engagement with the CSCE / OSCE, propaganda and public diplomacy, and the transformation of elite attitudes towards international norms during and after the Soviet collapse. Her research in Moscow and Kyiv has received support from IREX, the NSEP Boren Fellowship program, Harvard's Davis Center for Russian and Eurasian Studies, and the Harvard Ukrainian Research Institute. In July 2015, she was a short-term scholar in residence at the Woodrow Wilson Center's Kennan Institute. Prior to entering Harvard, she received her Bachelor's degree in Foreign Service from Georgetown University, worked for several years at the Hudson Institute in Washington, DC, and interned with the Eurasia Partnership Foundation's Tbilisi office in the spring of 2010.

Jackie Koo is a Masters candidate at the Johns Hopkins University School of Advanced International Studies (SAIS).  She is concentrating in International Economics and Russian and Eurasian studies, and just completed her first year at the SAIS campus in Bologna, Italy.  This past summer, she worked at the Russian International Affairs Council in Moscow, Russia where she supported the think tank's Asia-Pacific program. Prior to attending SAIS, Jackie served as a political appointee of the Obama Administration for three years and worked on international economic policy issues at the White House National Security Council and the Office of the U.S. Trade Representative.
Jackie completed her undergraduate studies in International Politics at Georgetown University in Washington, DC.  She is Taiwanese American and was born and raised in Tokyo, Japan, and is fluent in English and Japanese, proficient in Mandarin Chinese, and is currently learning Russian.  Her academic and research interests include Russia's relations with the Asia-Pacific region, the political economies of Central Asia, and the roles of Internet freedom and cyber policy on economic and political development in Eurasia.

Tatia Lemondzhava
World Bank
Tatia Lemondzhava is a young professional focusing on global affairs, macroeconomics and the geopolitics of energy.
Tatia is a native Georgian raised in St. Petersburg, Russia.  She has an extensive academic background in both Europe and the United States in European Studies, International Affairs and International Economics, professional experience working on and with a number of former Soviet states, and a strong interest in the geopolitical developments in the Eurasia region.
Tatia currently works for the World Bank's Energy and Extractives Global Practice, where she focuses on technical assistance and capacity building projects in the areas of energy access and electrification in the Sub-Saharan Africa Region. Prior to joining the World Bank Group in 2012, Tatia worked as an Analyst at Sidar Global Advisors, where she managed research on oil and gas projects and developments in the former USSR –  largely in Russia, Ukraine, Georgia and Belarus.
Tatia holds an M.Sc. in European Studies from the London School of Economics and Political Science (LSE) and an M.A. in International Relations and International Economics from the Johns Hopkins Paul H. Nitze School of Advanced International Studies (SAIS).

Alexei Lund
Navanti Group
Aleksei Lund is currently working as Eastern Europe Analyst for Navanti Group in Crystal City, focusing on security and political developments in Ukraine, the Baltics, and Moldova. Prior to that, he worked as a contract analyst for the Caucasus, researching religious radicalism in Azerbaijan. In his previous life, he was a doctoral researcher, writing his dissertation on the pre-revolutionary Russian oil industry in Baku. An internship with the State Department in Baku in Summer 2004 first sparked his interest in the former Soviet Union. He received his BA in Russian from UC Berkeley in 2006, and his PhD in History from Stanford in 2013. He speaks Russian, Azeri, and some Bulgarian.

Alexandra is a Romanian young professional in the field of conflict management. For the past 10 years Alexandra's professional experience encompasses a complex spectrum of activities, from local engagement with the civil society in Romania to representing young leaders at the United Nations.
Prior to joining SAIS at Johns Hopkins University, Alexandra has served as Operations Officer with the European Union Monitoring Mission in Georgia, Field Office Zugdidi, the EU mission deployed in the aftermath of the 2008 Georgian-Russian war. Alongside other duties, she was responsible for the regional implementation of the mission's objectives in relation to the breakaway region of Abkhazia, handling security incidents and delivering operational briefings to the diplomatic community.
Her most recent experience was in Ukraine, where she spent 10 weeks improving her Russian language skills and carrying out an independent research study on the response frameworks deployed by the IOs in relation to the conflict in Donbas.
Alexandra is currently working toward her MA in International Relations with a concentration in Conflict Management, aspiring to continue her work in the field of Post Conflict Reconstruction in Eurasia. She earned her undergraduate degree in 2010 at the West University of Timisoara.

Davron Mirsagatov
American Councils
Davron Mirsagatov is currently an M.A. candidate in Sustainable International Development at Brandeis University, as well as a program assistant at American Councils for International Education. At American Councils, Davron works on the Professional Fellows Program, which provides an opportunity for emerging Eurasian leaders to gain practical exposure to the U.S. government, innovation ecosystems, and other topics depending on their professional background.
Davron's professional experience includes assignments with the United Nations and U.S. State Department. Prior to his graduate studies in the US, Davron served as international UN volunteer in Ukraine, coordinating a project that leveraged sports as a catalyst to involve young people in community development in Crimea region. His professional interests include exploring links between development aid and foreign policy initiatives in the Eurasian region with focus on civil society development. Davron is fluent in Uzbek, Russian and English and holds B.A. in Political Science from National University of Uzbekistan.

Alina Polyakova
Atlantic Council
Alina Polyakova, Ph.D., is the associate director of the Dinu Patriciu Eurasia Center at the Atlantic Council in Washington, D.C., where she oversees the Ukraine-in-Europe Initiative. She is the co-author of the Atlantic Council's most popular investigative report, Hiding in Plain Sight: Putin's War in Ukraine, which traces the movement of Russian arms, soldiers, and equipment into Ukraine. Prior to joining the Council, she was senior research fellow at the University of Bern, Switzerland, and a fellow at the Woodrow Wilson International Center for Scholars' Kennan Institute, Fulbright, National Science Foundation, Social Science Research Council, and IREX. Her articles on Ukraine and Russia have appeared in the Wall Street Journal, Foreign Affairs, The New Republic, National Interest, World Affairs Journal, Communist and Post-Communist Studies, Journal of Comparative Politics, among others. Polyakova's book, The Dark Side of European Integration, which investigates support for far-right political parties in Europe, and Ukraine in particular, was published by Ibidem and Columbia University Press in 2015. She is also a Swiss National Science Foundation fellow on a research project examining support for far-right parties in the European Union. Polyakova holds a Ph.D. and M.A. in Sociology from the University of California, Berkeley.

Paula Redondo Alvarez
Freedom House
Paula Redondo Alvarez is an analyst for Moldova and Transnistria at Freedom House. Before arriving to Washington DC, Ms. Redondo worked as Spokesperson for the OSCE Mission to Moldova in Chisinau, where she was in charge of the public information office, relations with the press, and managed projects supporting media freedom and youth empowerment. In her capacity, she participated in the settlement negotiations of the Transnistrian conflict and followed closely the unfolding crisis in Ukraine. Prior to that, Ms. Redondo was a trainee at the European External Action Service in Brussels, providing support to the negotiations of the Association Agreements between the European Union and Ukraine, Moldova and Georgia, and research assistant at the Center for Eastern Studies, where her research focused on the relations between the European Union and its Eastern neighbors.
Ms. Redondo holds a M.A. in European Studies from the College of Europe and a M.A. and B.A. in Russian and Eastern European Studies from the Universidad Complutense of Madrid, including exchange semesters in Poland and Russia.
Her interests include democratization, human rights, media issues, and protracted conflicts in the post-Soviet world. She is native in Spanish and proficient in English, Russian, Italian and French.

Elai Rettig
George Washington University
Elai Rettig is a visiting scholar at the Institute for Security and Conflict Studies (ISCS) at George Washington University and a Ph.D. candidate at the School of Political Science in the University of Haifa in Israel. He specializes in energy policy and security issues in the Eastern-Mediterranean, West-African, and the Caspian regions. He has published papers and op-eds dealing with oil and gas production in conflict zones and with regional energy cooperation. Elai has received a government scholarship from the Ministry of Energy and Water in Israel intended to train young academics and policy advisors in the field of energy. He has graduated with highest honors from the University of Haifa's "Honors B.A. Program" in Humanities.

Armen V. Sahakyan
ERA Institute
Armen V. Sahakyan is the Executive Director of the Eurasian Research and Analysis – ERA Institute, specializing in geopolitical, socioeconomic, and security affairs of the Eurasian region. He is the author of over twenty articles and has presented his research at several academic conferences, including at Georgetown University, American Benefit-Cost Analysis Society, and Northeast Political Science Association. In the past Mr. Sahakyan has served as an Adviser to the Permanent Representative of the Republic of Armenia to United Nations in New York as well as a Research Associate at the European Institute in Washington, DC.  He holds a Master of Arts degree in International Relations and International Economics from the Johns Hopkins University School of Advanced International Studies (SAIS) where he was also the Vice President of the Russia and Eurasia Club. Mr. Sahakyan received his B.A. in International Political Economy from Bloomfield College graduating summa cum laude and as the Valedictorian of the Class.

Nana Sajaia
Voice of America
Nana Sajaia is a journalist and media researcher with a focus on the Post Soviet region. A native of Georgia, she currently works for the Georgian Service of Voice of America (International Broadcasting Bureau) in Washington, D.C. At VOA she covers Georgia and Eurasia-related topics for different media platforms in Georgian and English languages. In the past, she has covered topics ranging from Georgian citizens travelling to Syria to join Islamic State to the Azerbaijani government's ongoing crackdown of civil society to Russia's foreign policy in the Caucasus.
Nana received BA in English language from Tbilisi State University, and MA in journalism and media management from Georgian Institute of Public Affairs (GIPA). In 2007 she was selected as Edmund S. Muskie Graduate Fellow and did her masters studies in Journalism and Mass Communication at North Dakota State University.
She has been practicing journalism for almost ten years now, served as an editor of local publications such as Georgia Today and weekly political magazine Liberali and has worked for international media outlets in the region such as BBC World Service, France 24, and TOL.
Before joining VOA, Nana was a media analyst at Transparency international Georgia and an adjunct professor at different journalism schools in Tbilisi.
Rachel Salzman in doctoral candidate in Russian and Eurasian Studies at the Johns Hopkins School of Advanced International Studies (SAIS). Her dissertation focuses on Russia and BRICS (Brazil, Russia, India, China, and South Africa), with particular emphasis on how the concept of BRICS fits into Russia's broader foreign policy strategies, and the effect the crisis in Ukraine has had on Russian approaches to the group. In 2014, Rachel was awarded a Cosmos Scholars grant and a Boren Fellowship for dissertation research and language study in Moscow. In 2013, she participated in the Bucerius Summer School on Global Governance in Hamburg, Germany. Before beginning at SAIS, Rachel worked as the Assistant Director for the Euro-Atlantic Security Initiative (EASI) at the Carnegie Endowment for International Peace. Rachel holds a B.A. (magna cum laude) in European History from the University of Pennsylvania and an M.Phil (high distinction) in Russian Studies from the University of Cambridge.

Kateryna Schroeder
Food and Agricultural Policy Research Institute
Kateryna Schroeder is an applied economist at the Food and Agricultural Policy Research Institute, conducting research in the areas of agricultural and trade policy with a focus on the transition economies of Europe and Central Asia (ECA). In her research she focuses on the effects of agricultural policies and regulations on market efficiency, price volatility, and food security. Kateryna is also a frequent consultant on agricultural projects in the ECA region with the World Bank, UN FAO, and USAID, and is a key author of a number of research publications related to agricultural policy and food security in the former Soviet Union region.
Kateryna holds a PhD degree in Agricultural and Applied Economics from the University of Missouri, and MS degrees in Agricultural Economics, Finance, and Business Analytics from the University of Tennessee and the Ukrainian National Agricultural University.  A native of Ukraine, she came to the US in 2003 under the Freedom Support Act Undergraduate leadership program sponsored by the U.S. Department of State.

Meerim Shakirova
World Bank
Meerim Shakirova is a consultant at the World Bank in policy development related to the environment, climate change, natural resource management, and sustainable development. Meerim has broad international experiences in the region, working in development agencies such as the World Bank, Asian Development Bank, UN Agencies, and others. She is a passionate development practitioner, and always looking for an opportunity for both personal growth and making a difference on other people's lives.
Meerim has earned a BA and MA from the Moscow State Institute of International Relations (MGIMO), and an MA from the Graduate Institute of International and Development Studies in Geneva, Switzerland. She is currently a PhD candidate in Russia forest policy and economics at Moscow State Institute of International Relations (MGIMO). She is also pursuing her third masters degree on natural resources management and sustainable leadership from Virginia Tech.
Meerim is originally from the Kyrgyz Republic. At 16, she moved to Moscow and fostered her long-time interest in Eurasian affairs, which has enabled a diverse career as global youth leader, consultant, regional expert, and educator.

Reid Standish
Foreign Policy magazine
Reid Standish is an assistant digital producer at Foreign Policy magazine. A native of British Columbia, Canada, he holds a BA in international studies from Simon Fraser University and an MA from the University of Glasgow and KIMEP University in Almaty, Kazakhstan. As a graduate student, he lived in Kazakhstan and Kyrgyzstan, and wrote his thesis on drug trafficking networks in Central Asia. Reid has reported from Kazakhstan, Kyrgyzstan, and Ukraine and currently covers news from Eurasia out of FP's offices in Washington, D.C.

Jasmine Whelan
Department of Labor
Jasmine Whelan is an International Relations Analyst in the Department of Labor's Bureau of International Labor Affairs, where her work focuses on child labor, forced labor, and human trafficking issues in Eastern Europe, the Caucasus, and Central Asia. She holds an M.A. in Russian, Eastern European, and Central Asian Area Studies from Harvard University, and a B.A. in International Studies and Russian from the University of South Carolina.

Danielle Witt is a Deputy Project Manager for international exchange and education programs at FHI 360. Her professional focus is supporting democratization and civil society in Eurasia and Central Asia through international exchange programs. Previously, Ms. Witt worked in Moscow and Washington, DC on anti-corruption and rule of law programming with the American Bar Association Rule of Law Initiative (ABA ROLI), and has previous experience with AED and the State Department's Foreign Service Institute.
Ms. Witt received her M.A. from Johns Hopkins University, with her thesis examining foreign-funded democratization initiatives in Russia and providing policy recommendations for similar initiatives in Ukraine. She has completed coursework at Johns Hopkins School of Advanced International Studies and the Universidad de Salamanca. Originally from Roanoke, Virginia, Ms. Witt received her B.A. from James Madison University in International Affairs and Spanish, with minors in Russian Studies and Latin American Studies. She received her Associate's degree from Virginia Western Community College. She speaks Russian and Spanish, and reads Turkish and French.
Her interests include democratization, ICT4D, public-private partnerships, and developing community college partnerships in Eurasia and Central Asia. In her spare time, Ms. Witt is a volunteer instructor with Knowledge Commons DC.