Young Professionals Network 2014-2015
2014 - 2015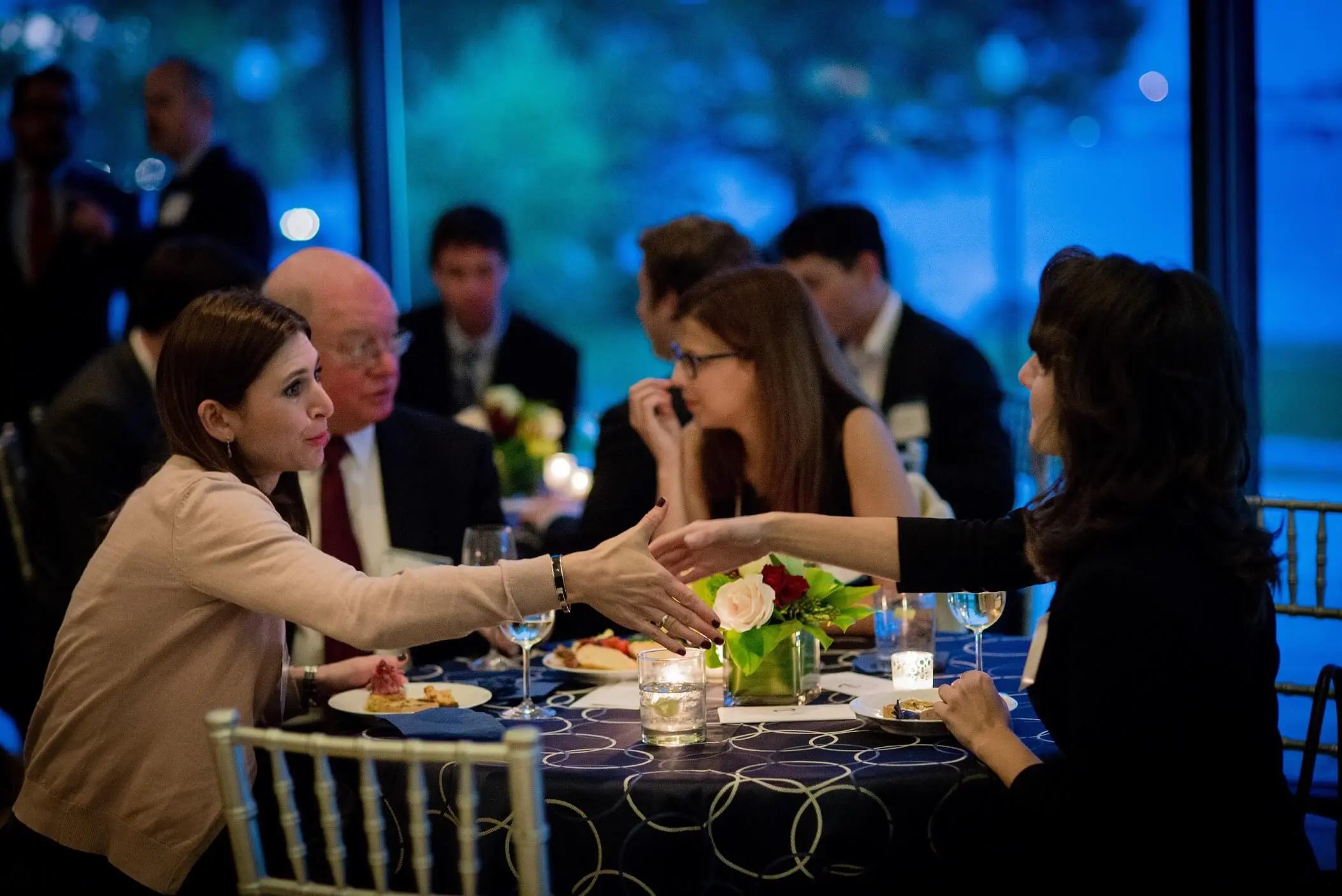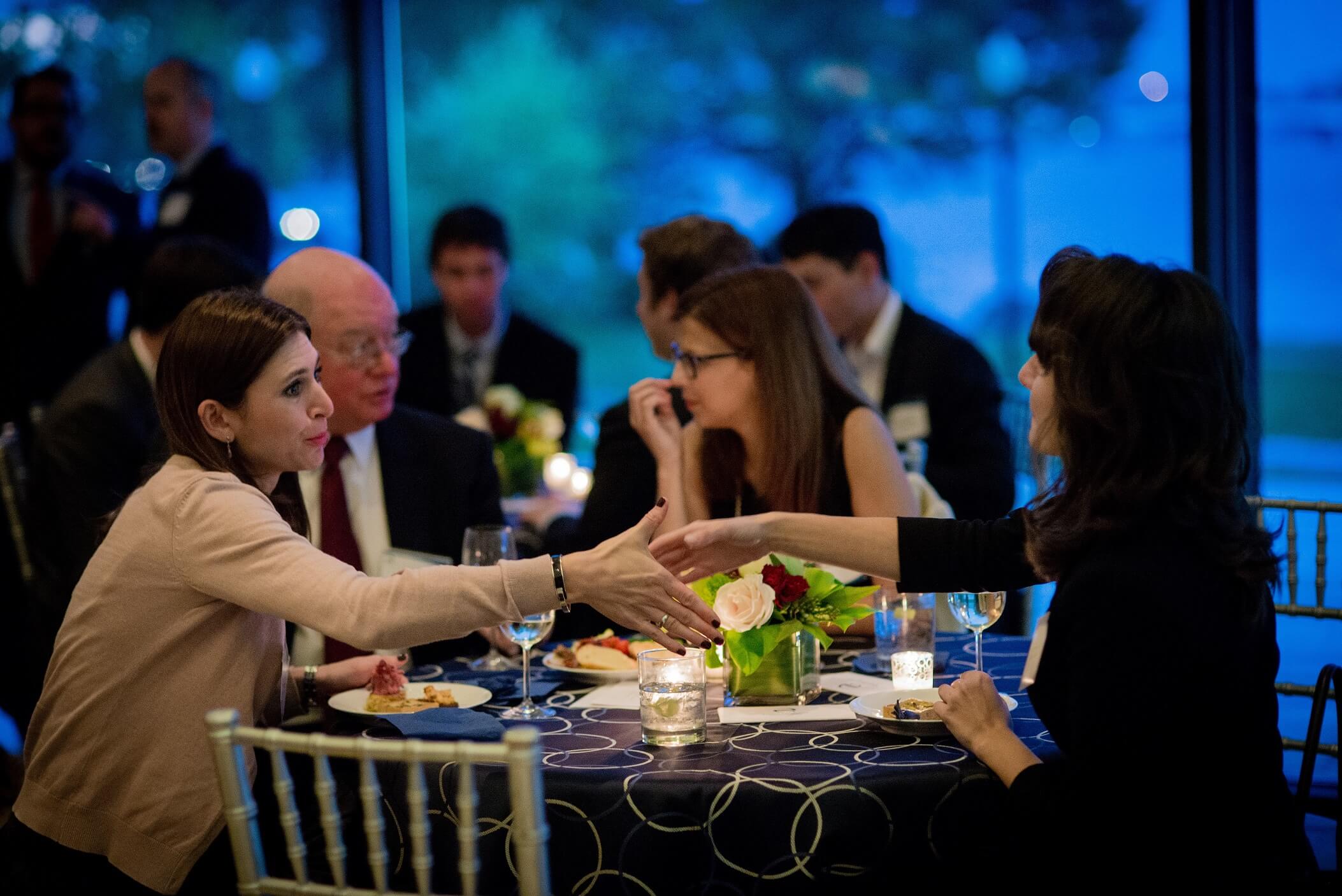 Program Members

Dillorom Abdulloeva
Eurasia Foundation
Dillorom Abdulloeva is a lawyer and the co-founder and president of Tashabbus, an organization founded in 2010 by a group of young Uzbek lawyers to enable citizens to play an active role in the rule of law in Uzbekistan. As an expert on Uzbek legislation, she regularly appears in Uzbek media outlets and volunteers at the Legal Clinic of the Voice of America Uzbek Service. Her interests include Central Asian integration and the creation of a regional human rights protection body.
Ms. Abdulloeva received an LL.M. in International Human Rights Law from the University of Notre Dame law School in 2014. She has a B.A. in Jurisprudence from Tashkent State Institute of law (TSIL) in Uzbekistan, where she also was a volunteer at the TSIL Human Rights Clinic. She spent an extensive study year at Nagoya University Law School (Japan) in 2009.

Bret Barrowman
George Washington University
Bret Barrowman is a Ph.D. candidate in political science at George Washington University. He is developing a dissertation on public sector corruption and reform in clientelist political systems, with a focus on comparing public sector reform in Georgia and Ukraine. His research in both countries has been supported by the American Councils for International Education Title VIII Combined Research and Language Training Program and the Institute for European, Russian, and Eurasian Studies at George Washington University. His research interests include corruption, political clientelism, political parties, informal institutions, and state-building, with an emphasis on the former Soviet Union.
Mr. Barrowman holds a B.A. in political science and Russian studies from Stetson University, and an M.A. in security policy studies from the Elliott School of International Affairs at George Washington University.

Nicholas Bian
World Bank Group
Nicholas Bian currently works in the Europe and Central Asia region of the World Bank Group as a knowledge and learning analyst. His background in corruption prevention and integrity issues is utilized in supporting current projects in Moldova, Kazakhstan, and Kyrgyzstan, focusing on strengthening social accountability mechanisms and increasing transparency in government reforms. This work is a continuation of his previous position at the OECD in Paris, where he worked as a junior policy analyst in the organization's public governance directorate, focusing on Russia's accession into the organization as well as supporting other client countries' reforms in enhancing their integrity frameworks. Mr. Bian spent the last 10 years working on Russia, analyzing Russia's changing political landscape and studying its post-1991 governance and policy dynamics.
Mr. Bian obtained his M.A. from the American University of Paris in international affairs with an emphasis on Eastern Europe and Central Asia. He wrote his thesis on Russian conceptions of sovereignty in its relationship to the political regime, earning him an academic achievement award. He earned his B.A. in international relations and political science from Westmont College. His interests include Eurasian security architecture, CIS politics, and transparency and accountability initiatives in Eurasia. He speaks conversational Russian.

Risa Chubinsky
Center for Eurasian, Russian, and East European Studies, Georgetown University
Risa Chubinsky is an M.A. candidate at Georgetown University's Center for Eurasian, Russian, and East European Studies. Her research focuses on Russian civil society, particularly the development of rule of law, access to international mechanisms of justice, and freedom of speech in media and public protests. Recently, Ms. Chubinsky held an internship at the Kennan Institute, where she aided research on strategic litigation techniques to ensure that human rights cases are judged on their merits and judicial decisions are enforced. She is currently interning at the Russian human rights organization Memorial, where she conducts bibliographic research on Soviet dissident authors.
Ms. Chubinsky graduated from Columbia University in 2007 with a B.A. in comparative literature and Russian language and culture. Prior to enrolling in graduate school, Ms. Chubinsky worked as a rights manager in book publishing in New York.

Elizaveta Egorova
Niccolo M Strategic Communications Agency
Elizaveta Egorova is an expert at Niccolo M Strategic Communications Agency, specializing in international relations, international conflicts, and the psychological profiling and decision-making analysis of political leaders. With a deep understanding of the former Soviet Union's domestic and foreign policymaking, Dr. Egorova has a longstanding interest in the Eurasia region. In her Ph.D. thesis, she examined the conceptual model of Russian top-level political and military decision-makers during the conflict in South Ossetia in 2008, with an emphasis on the cognitive traps that had an impact on the recommendations for and assessment of the military operation.
Dr. Egorova received her Ph.D. from the Institute of World Economy and International Relations. She worked as a researcher at the U.S.-Russia Business Council, analyzing the U.S.-Russia trade and economic environment and developments, as well as at the Fund for Peace in the Transnational Threats program, studying political, social, and security issues, including illicit trafficking and smuggling of weapons of mass destruction in the South Caucasus.

Matthew Fargo
CRDF Global
Matthew Fargo is a program manager at CRDF Global's Preventing Nuclear Smuggling Program. CRDF Global is an independent nonprofit organization that promotes international scientific and technical collaboration through grants, technical resources, training and services, and is an implementing partner of the U.S. Departments of Defense, Energy, and State. Mr. Fargo's work focuses on building the capacity of partner nations and promoting bilateral and multilateral cooperative mechanisms such as the Global Initiative to Combat Nuclear Terrorism and the Nuclear Forensics International Technical Working Group. Through these fora, nations share best practices and lessons learned in leveraging investigative and technical capabilities to counter nuclear and radiological smuggling. The technical and scientific collaborations established through these cooperative mechanisms help develop connections between scientists and policy makers both between and within partner nations.
Mr. Fargo earned an M.A. in conflict resolution from Georgetown University, and a B.A. in Near Eastern studies from the University of California, Berkeley.

Sarah Frese
U.S.-Kazakhstan Business Association
Sarah Frese is the executive director of the U.S.-Kazakhstan Business Association. She is also a contributor to Oxford Analytica, a political and macroeconomic consulting agency, where she previously worked on engagements ranging from strategic development in the public and private sectors to targeted analytical work for clients focused on international business issues, energy, economic diversification, and monitoring of the Eurasia region. Prior to joining Oxford Analytica, Ms. Frese worked as the coordinator of the Black Sea Energy and Economic Forum (now the Atlantic Council Energy and Economic Summit) at Atlantic Council; she coordinated the Summit's first two annual meetings in Bucharest and Istanbul in 2009 and 2010, respectively.
Ms. Frese graduated from Central College of Iowa with a B.A. and is pursuing her M.A. at Georgetown's School of Foreign Service in the Center for Russian, Eurasian and Central European Studies, expected in May 2015.

Jennifer Ginsburg
Arms Control Association
Jennifer Ginsburg is currently interning with the Arms Control Association. She graduated from Brandeis University in May with a B.A. in Russian studies and political science and earned high honors for her thesis on U.S.-Russia arms control negotiations. Her studies included numerous courses on Russian language, history, and international relations, as well as a semester abroad in St. Petersburg. Ms. Ginsburg spent a summer working in Kyiv, with the Science and Technology Center in Ukraine, which is a component of the Nunn-Lugar Cooperative Threat Reduction Program. The summer prior, she interned with the U.S. State Department in the Bureau of Arms Control, Verification, and Compliance, where one of her primary roles was monitoring Russian media to analyze Russian reactions to U.S. policy. Ms. Ginsburg loves to travel, especially in Eurasia, and to learn and discuss the politics and histories of the countries of the former Soviet Union.

Olivia Goldstein
American Councils for International Education
Olivia Goldstein is a program associate for Innovation and Capacity Building at American Councils for International Education. She currently works on increasing innovation, research, and technology commercialization between the United States and Russia through programs such as the Enhancing University Research and Entrepreneurial Capacity program and the U.S.-Russia Innovation Corridor. Previously, Ms. Goldstein worked in both Moscow and Washington, DC for the State Department, Department of Treasury, and Woodrow Wilson International Center's Kennan Institute. Her published work spans topics such as entrepreneurship in unstable regions and extremist violence in the Caucasus.
Originally from Buffalo, New York, Ms. Goldstein received her M.A. from the Institute of World Politics and her B.A. from the University of Pittsburgh in economics and Russian studies.

Brice Jordon
Center for Eurasian, Russian and East European Studies, Georgetown University
Brice Jordon's first trip to the Eurasia region was facilitated by a Critical Language Scholarship to Ufa, Russia in 2010. In 2011, Mr. Jordon worked as a public affairs intern at the U.S. embassy in Yerevan, Armenia, contributing to U.S. public diplomacy initiatives in the capital as well as the southern Armenian provinces of Vayots Dzor and Syunik. He also interned at the Russian human rights NGO Memorial while studying in St. Petersburg, Russia.
Mr. Jordon is an M.A. candidate at the Center for Eurasian, Russian, and Eastern European Studies at Georgetown University. Prior to Georgetown, Mr. Jordon spent an academic year in Bishkek, Kyrgyzstan as a Fulbright fellow at Bishkek Humanities University, where he taught U.S. history and English. During his time in Kyrgyzstan, Mr. Jordon also frequently engaged in U.S. embassy outreach through American Corner presentations and information sessions. Originally from Mooresville, North Carolina, Mr. Jordon graduated from Swarthmore College in 2012 with a double major in Russian and sociology. His research interests include the role of religion in Eurasian civil society as well as the history of U.S. public diplomacy in the region.
Claire P. Kaiser
University of Pennsylvania
Claire P. Kaiser is a Ph.D. candidate in modern Russian history at the University of Pennsylvania. She is completing a dissertation on nationality in Soviet Georgia after 1945 in order to understand the shifting effects and legacies of Soviet nationality policies in a non-Russian region and the continued impact of these policies in Europe and Eurasia today. Her project is based on a year (2012-2013) of archival research spent in Tbilisi as an American Councils Title VIII Research and Language Scholar. She will defend her dissertation in 2015 and has presented her work to academic and policy audiences across the U.S. and Eurasia.
Prior to her studies at UPenn, Ms. Kaiser worked on the global strategies team at McLarty Associates, a Washington, DC-based international strategic advisory firm. She previously held positions at Freedom House and the U.S. embassy in Kyiv, Ukraine. She has also served as a short-term election observer for OSCE observation missions in Azerbaijan (2008) and Ukraine (2010). She holds an M.A. in Eurasian, Russian, and East European studies and a B.S.F.S. from Georgetown University's Walsh School of Foreign Service. She speaks Russian and Georgian and reads Ukrainian and German.

Maryna Kavaleuskaya
The Center for the Initiative on Belarus
Maryna Kavaleuskaya currently works on multi-stakeholder initiatives in the area of human rights and business, anti-corruption training programs, and Foreign Corrupt Practices Act-related matters in Washington, DC. She also consults The ABA Rule of Law Initiative on rule of law issues. Ms. Kavaleuskaya is a civil and common law lawyer by training, with human rights litigation experience on the national and international levels. In her practice in Minsk, Belarus, Ms. Kavaleuskaya spent a significant amount of time defending key political opposition figures, including a former presidential candidate, in politically- motivated criminal cases. She co-founded The Center for the Initiative on Belarus, an organization designed to both raise awareness in Washington, DC of the situation in Belarus and to implement projects to advance the cause of a democratic and free Belarus.
Ms. Kavaleuskaya has an LL.M. from Harvard Law School and a J.D. equivalent from the Belarusian State University, focused on international, public, and private law issues.

Lawrence Kay is a consultant economist to the Europe and Central Asia region at the World Bank. He has long-standing connections to Russia and worked from the World Bank's Moscow office between 2010 and 2013. He has extensively analyzed constraints on productivity growth in the Russian economy and has advised several government ministries and a range of regional administrations on their economic development policies. Mr. Kay is interested in the nature of the Russian state and the ways it will continue to evolve moving forward. He bases much of his analysis on significant experience with Russian officials, watching political protests in Moscow unfold, and trying to comprehend the motivation for a wide range of the Russian government's policies. Mr. Kay has also worked on projects in Kyrgyzstan and Indonesia.
Mr. Kay earned an M.Sc. in public policy and administration with merit from the London School of Economics and has a B.A. in philosophy, politics, and economics from the University of Essex.

Erica Lally
Johns Hopkins School of Advanced International Studies
Erica Lally is a recent graduate of the Johns Hopkins School of Advanced International Studies (SAIS), where she received an M.A. in international relations and international economics. Before studying at SAIS, Ms. Lally was a senior associate at Human Rights Watch in the Europe and Central Asia Division.
While a student, Ms. Lally lived in Moscow and interned in the political section at the U.S. embassy in Moscow. After graduating, she returned to Moscow as a Fulbright fellow, examining the history of the Russian intelligentsia through the microcosm of a small dacha community. In the summer of 2014, Ms. Lally served as a Rosenthal Fellow in the U.S. Department of State's Bureau of International Narcotics and Law Enforcement.

Darejani Markozashvili
Embassy of Georgia
Darejani (Darina) Markozashvili currently works at the Embassy of Georgia in Washington, DC, as a special assistant to the Georgian ambassador to the United States, Dr. Archil Gegeshidze. Born and raised in Georgia, she moved to the United States to study at a young age with the help of a State Department-sponsored program. Her professional interests include democratization, governance, and economic transitions in fragile countries, as well as the role of technology and open data initiatives in bringing about change, promoting transparency, and citizen engagement. In the past she worked for the United Nations, the World Bank, and the Atlantic Council.
Ms. Markozashvili holds an M.A. in international relations from the Maxwell School of Citizenship and Public Affairs at Syracuse University, where she focused on international organizations and post-conflict reconstruction. She has a B.A. in business administration and international studies from the University of Wisconsin- Stevens Point.

Peter Marzalik
George Washington University
Peter J. Marzalik is a Russia and Eurasia specialist pursuing an M.A. in security policy studies at George Washington University through a fellowship from the Wolcott Foundation. He recently graduated from Ohio State University with a B.A. in international studies and a B.A. in Russian language.
Over the summer, Mr. Marzalik interned in the Russian Studies department at the American Enterprise Institute, tracking and reporting on militarized disputes in eastern Ukraine and the North Caucasus. In 2012, he traveled throughout the autonomous republics of Tatarstan and Bashkortostan in Russia on a U.S. State Department Critical Language Scholarship. His senior honors thesis examined the trends of Islamic radicalization and ethnic nationalism in the Volga-Ural region following the 2012 Kazan terrorist attacks. Mr. Marzalik has also completed internships at the Hudson Institute and Columbus International Program and published articles for EurasiaNet.org and Registan.net on Islamic extremism, environmental activism, and economic development in Russia and Eurasia.

Judith Mazdra
Open Society Foundations
Judith Mazdra is a program assistant on the advocacy team at Open Society Foundations (OSF), where she covers Eurasia as well as Drug Policy and Global Health. Prior to joining OSF, she spent a year as a Fulbright English Teaching Assistant at Khakass State University in Abakan, Russia. She also worked as a research assistant at the University of Chicago's Department of Comparative Human Development, focusing on drug addiction and treatment in the former Soviet Union.
A native of St. Louis, Missouri, Ms. Mazdra holds a B.A. in anthropology and Russian studies from Tufts University, where she wrote her senior research project on home, belonging, and identity negotiation among post-Soviet émigrés. Her interests include human rights, medical anthropology, and long discussions with babushki.

David Meyer
U.S. Department of State
David Meyer is a foreign affairs officer in the State Department's Bureau of Democracy, Human Rights, and Labor. He works in the Office of European Affairs, where he manages human rights policy towards Belarus, Moldova, and the Western Balkans, as well as the regional Roma portfolio. He also covers Ukraine periodically. Mr. Meyer is particularly interested in conflict issues, human rights promotion, and the management of foreign policy development. He has served as a political officer at U.S. Embassy Warsaw and spent time in USAID's Office of Conflict Management and Mitigation.
Mr. Meyer holds an M.Sc. in comparative politics from the London School of Economics and Political Science and a B.A. in international affairs from George Washington University. He speaks French and is studying Russian.

Christopher Miller
Yale University
Chris Miller is an historian who studies the politics and economics of Eurasia. He recently finished his Ph.D. at Yale University, and is completing a book manuscript on the collapse of the Soviet economy during the 1980s.
Dr. Miller's research takes on the conventional wisdom that the Soviet Union should have copied China's economic reforms when both countries were abandoning communism and moving toward capitalism. His research into top-secret documents from the Soviet Politburo shows that the Soviet Union carefully studied China's experience and, in many spheres, successfully replicated China's policies. The real reason the Soviet Union collapsed, he argues, was an inflation crisis caused by massive subsidies to inefficient farms and industries.
Dr. Miller spent two years living in Moscow, Russia, where he taught history and finance to undergraduate students at the New Economic School and worked as a visiting researcher at the Carnegie Moscow Center as an Alfa Fellow. He has also worked as a researcher at the Brookings Institution. He received his B.A. in history from Harvard University.

Jared Nourse
International Research and Exchanges Board
Jared Nourse currently works on Department of State-funded public diplomacy and education projects at the International Research and Exchanges Board (IREX). He also serves as the Chair of the Europe and Eurasia Discussion Group of Young Professionals in Foreign Policy, a network dedicated to fostering the next generation of foreign policy leaders. Prior to IREX, Mr. Nourse worked on a domestic governance reform campaign building a coalition of members of Congress.
Mr. Nourse has lived and traveled widely in the Eurasia region. He has led public diplomacy trips to Russia and Georgia with IREX and the U.S. Department of State. Previously he lived in Russia and Georgia for six months each, teaching English, traveling, and leading civic and political discussion groups. In Georgia, he worked with the Ministry of Education to improve educational services in rural schools.
Mr. Nourse is interested in Russian diplomatic history and the formulation of Russian policy toward former Soviet Republics. He has a B.A. in political science from Williams College.

Ilyana Ovshieva
PricewaterhouseCoopers
Ilyana Ovshieva works for the Corporate Intelligence and Anti-Corruption Unit at PricewaterhouseCoopers where she conducts risk analysis and due diligence on companies in emerging markets, including Eastern Europe and Central Asia. She previously worked as a North Africa editor at General Dynamics Information Tech. Ms. Ovshieva is also a writer and blogger for the Foreign Policy Association. She specializes in Islamist movements, identity formation, and the Middle East and North Africa region. She has freelanced as an Arabic translator and researcher for the United Nations Development Program and the United Nations Volunteers, and has contributed to Search for Common Ground and Freedom House. At Freedom House's North Caucasus project, she conducted research on clan-based relations, insurgency, and human rights in Dagestan.
Originally from Kalmykia, close to the North Caucasus, Ms. Ovshieva was a recipient of the competitive Future Leaders Exchange Program scholarship. She has written about minority rights and state-sanctioned xenophobia in Russia for the World Policy Journal and has been published by Fair Observer, muftah.org, and the Middle East Journal of Culture and Communication.
Ms. Ovshieva holds an M.A. in Arab studies from Georgetown School of Foreign Service. She is a native speaker of Russian and is fluent in English, Arabic, and French.

Oleg Shakirov
Johns Hopkins School for Advanced International Studies
Oleg Shakirov is currently a Fulbright scholar at Johns Hopkins School for Advanced International Studies and recently completed an internship at the United Nations Department of Political Affairs. A Russian native, Mr. Shakirov is interested in Russian policy in the sphere of European security, as well as the growing impact of information and communication technologies on diplomacy. In addition, Mr. Shakirov has worked for the Russian news agency RIA Novosti and the non-proliferation think tank PIR Center.
Mr. Shakirov received a B.A. from South Ural State University in Chelyabinsk, Russia in 2010 and subsequently moved to Moscow. He plans to enter the Foreign Service after completing his Fulbright fellowship.

Yevhen Shulha
George Washington University
Yevhen Shulha is a Fulbright graduate student at George Washington University. He studies public administration and nonprofit management. Mr. Shulha has 10 years of experience working with leading Ukrainian think tanks including the Razumkov Center and the International Center for Policy Studies. As a former communications specialist and think tanker, he is interested in U.S. think tanks and studies the practices that make them influential.
Before coming to the United States, Mr. Shulha led an NGO-like Facebook community that conducted surveys and publicized ratings of businesses' friendliness to Ukrainian-speaking clients, to promote consumer rights in Kyiv. He speaks Ukrainian, English, French, and Russian.

Maria Smith
U.S. Department of State
Maria Smith first became interested in Russia as a teenager, reading Dostoevsky and playing Tchaikovsky with her local youth symphony. She received her undergraduate degree in liberal arts from the University of Notre Dame in 2005, and then joined the Peace Corps in Azerbaijan. As a Peace Corps volunteer, she taught English, organized pro-bono women's computer classes, and studied Azerbanjani and Russian. Following her Peace Corps service, Ms. Smith enrolled in graduate studies at the University of Michigan, where she earned degrees in public policy and Russian, East European, and Eurasian studies in 2012. She completed a graduate-level Russian immersion course at Middlebury College in 2011.
Ms. Smith has worked on Eurasian issues in several capacities, including policy analysis at the Center for Strategic and International Studies, project evaluation for the Eurasia Foundation of Central Asia, teaching and translation for Language Link in Moscow, and international outreach at the Department of Energy's National Nuclear Security Administration. Ms. Smith currently works in Euro-Atlantic security and arms control for the Department of State.

Emre Tuncalp
Sidar Global Advisors
Emre Tuncalp is a managing partner at Sidar Global Advisors (SGA), a Washington, DC-based emerging markets consulting firm. He oversees daily operations for SGA's research, risk advisory, and business intelligence practices and advises clients on political risk, political economy, and policy-related issues in Eurasia and the Middle East and North Africa. He has managed and expanded SGA's client base, which includes Fortune 100 companies, Wall Street investment firms, think tanks, international organizations, and government entities.
Mr. Tuncalp has a background in political and economic analysis in emerging markets, with a special focus on the energy sector. He is fascinated by the linkages between international affairs, foreign policy, and business. He previously worked as the private sector division director and operations director at SGA, a research assistant at the German Marshall Fund, a project consultant on energy and environment at the Inter-American Development Bank, and a research assistant at the Center for European Policy Studies in Brussels. He has made television and print appearances at the Wall Street Journal, Financial Times, Reuters, Voice of America, Alhurra and BloombergHT.
Mr. Tuncalp received his M.A. in international relations and international economics with a concentration on energy policy from Johns Hopkins University School of Advanced International Studies and his B.A. from Sabanci University in Istanbul. He speaks Turkish, French, and Spanish.

John VanGavree
Elliott School of International Affairs, George Washington University
John VanGavree is currently an M.A. candidate and High Honors Fellow at the George Washington University's Elliott School of International Affairs, studying international trade and investment policy. He began his career with PricewaterhouseCoopers, where a brief but impactful assignment overseas inspired him to eventually join the Peace Corps. Volunteering in Ukraine from 2010 to 2012, he worked to promote civic engagement, social entrepreneurship, and cross-sector partnership at the local level. Most recently, he provided financial management support to Pathfinder International as an associate in their Washington, DC office.
Mr. VanGavree's foreign policy interests center on trade and foreign direct investment, specifically their impact on development and security in the former Soviet states. He speaks conversational Russian and follows both U.S. and Russian relations with Ukraine, maintaining close professional and personal ties throughout the region.

Evhenia Viatchaninova
World Bank
Zhenia Viatchaninova is an Information and Communication Technologies (ICT) Consultant at the World Bank's ICT and Transport Global Practice. She provides operational and research support to the Bank's engagements in Europe and Central Asia, and Africa.
Ms. Viatchaninova's professional interests focus on ICT-enabled governance transformation and public diplomacy. She is a member of several telecom research projects examining Internet connectivity issues, and a published author on the mediated public diplomacy of the Russian Federation in the United States and India.
Ms. Viatchaninova also worked as a freelance radio journalist for Radio Liberty and Deutsche Welle; coordinated the Canada-Ukraine Parliamentary Program in 2009 and 2010; and ran a charity audiobook production project to support the visually impaired.
Ms. Viatchaninova obtained an M.A. in international relations from the Maxwell School of Citizenship and Public Affairs and an M.Sc. in public relations from the S.I. Newhouse School of Public Communications. She also has a certificate of advanced security studies from the Institute for National Security and Counterterrorism. Ms. Viatchaninova holds her B.A. from Taras Shevchenko National University in Kyiv, Ukraine, where she studied journalism. Her studies from 2011 to 2013 were made possible by two generous scholarships from the Fulbright Foreign Graduate Student Program and Syracuse University.

Zach Witlin
Eurasia Group
Zach Witlin is an associate with Eurasia Group's Eurasia region practice, where he advises clients on political risks in Russia, the South Caucasus, Central Asia, and Ukraine. His interests include the political economy of development, nationalism and identity, political culture, and resource geopolitics.
Prior to joining Eurasia Group, Mr. Witlin was an Alfa Fellow with Cargill Russia, where he provided market research on industrial uses of biomaterial in Russia. He previously worked with the Rectorate of the Russian Presidential Academy of National Economy and Public Administration to create new, internationally-oriented social science research centers. He was also a Fulbright fellow in Kyiv, where he researched the role of the natural gas industry in Ukrainian politics. Mr. Witlin received his M.A. in Russian, East European, and Eurasian studies from Stanford University, and his B.A. in international relations and political science from Tufts University.

Aynabat Yaylymova is a native of Turkmenistan and has worked with a number of civil society organizations in Turkmenistan and the United States. She is a founder of a public health program in Turkmenistan, where she is currently a program director. Before that, Ms. Yalymova worked as program manager of the Europe and Central Asia Program at the Bank Information Center in Washington, DC. In Turkmenistan, she co-founded and led the Alliance for Responsible Community Action, an organization dedicated to promoting civic education. She is an alumna of the first Central Eurasia Leadership Academy, a network of mid-career professionals and leaders from Central Asia, the Caucasus, and Afghanistan, and later became the manager of that program.
Ms. Yalymova obtained her M.A. in the theory and practice of human rights from the University of Essex in England and an M.P.A. in non-profit management from the Andrew Young School of Policy Studies at Georgia State University. Ms. Yalymova speaks Turkmen, Russian, and English.

Amanda Zeidan
Edmund Walsh School of Foreign Service, Georgetown University
Amanda Zeidan attends Georgetown University's Edmund Walsh School of Foreign Service. In the past Amanda served as a community economic development Peace Corps volunteer in Sheki, Azerbaijan; a Rotary ambassadorial scholar in Istanbul, Turkey; and a foreign affairs fellow at the U.S. Senate. She speaks Azerbaijani, Turkish, and Arabic.