Young Professionals Network 2013-2014
2013 - 2014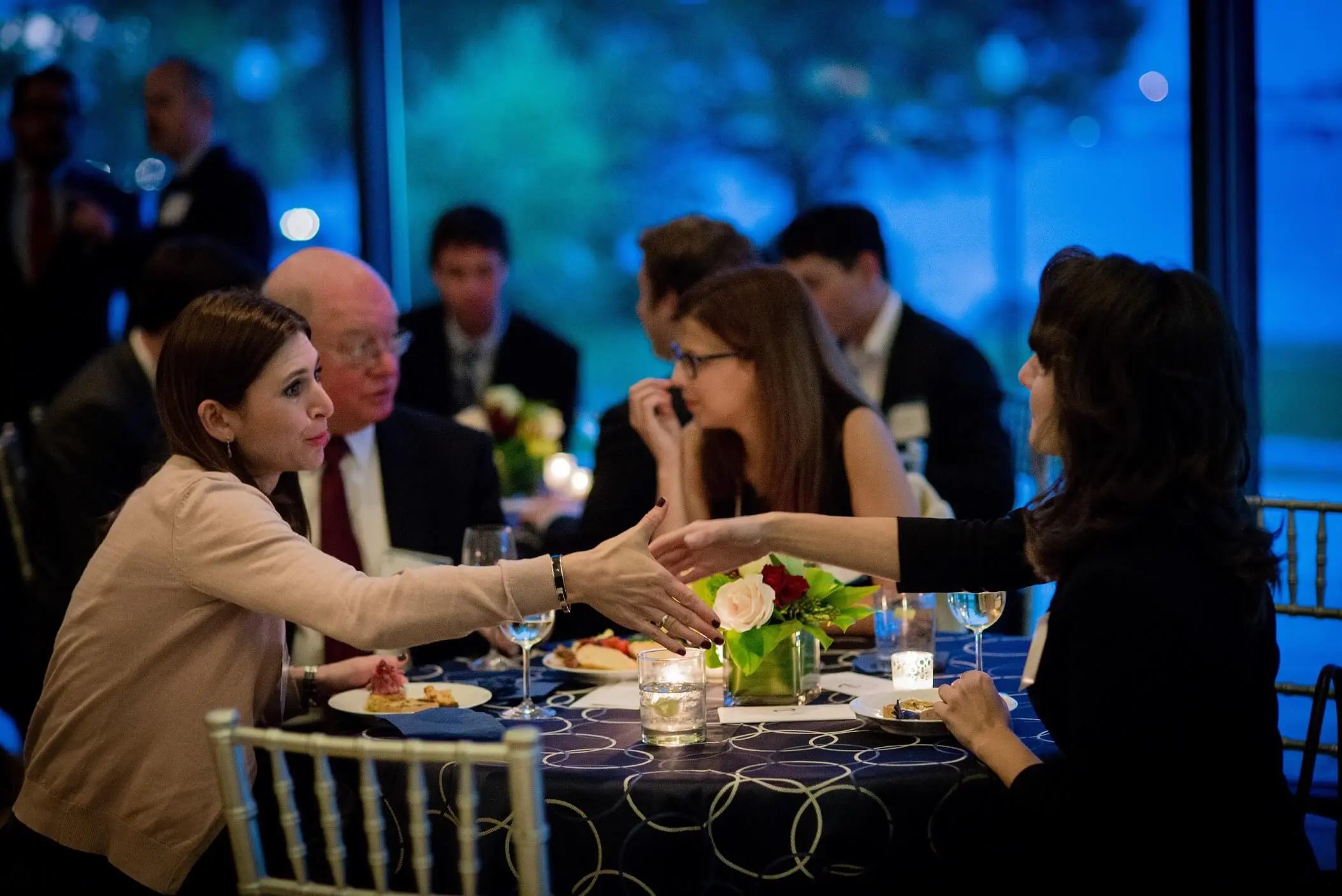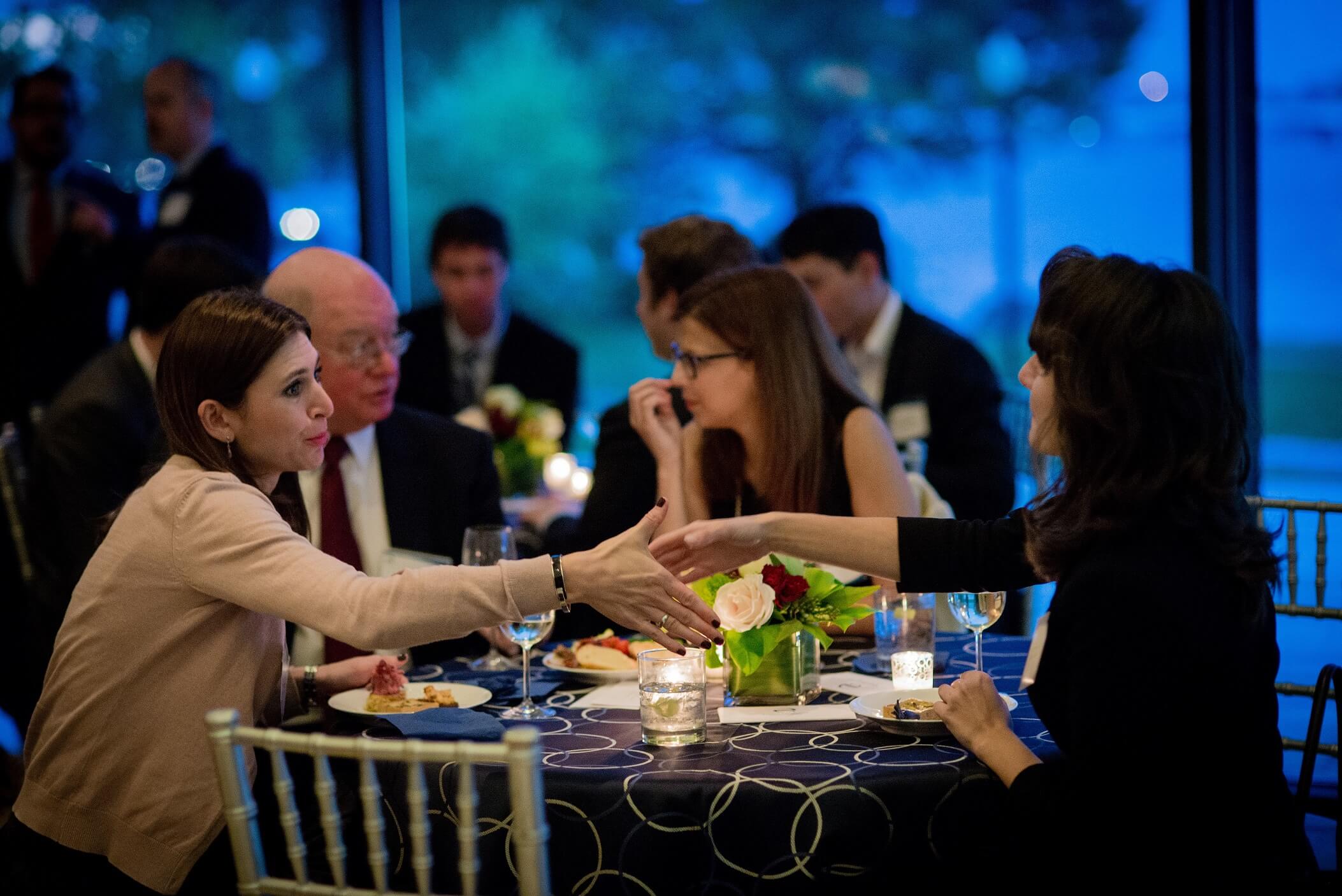 Program Members

Aanchal Anand
The World Bank
Aanchal Anand is a Junior Professional Associate in the Europe and Central Asia region's Land Program at the World Bank in Washington, DC. Prior to joining the World Bank, she worked in the corporate strategy team at MTS India (a Russian telecom operator in India), and as an investment banking analyst at Lehman Brothers in London, where she focused on the telecom space in emerging markets. She has also served as an intern at Oxus International (Bishkek, Kyrgyzstan) and the Carnegie Moscow Center.
Ms. Anand is a graduate of the Johns Hopkins University's School of Advanced International Studies (SAIS), where she earned a master's degree in International Relations and International Economics with a dual concentration in Russian & Eurasian Studies and South Asian Studies. She earned her BSc in Economics from the London School of Economics.
Her interests include transition economies, Eurasian security architecture, Eurasian energy security, post-2014 Afghanistan, and sustainable development in post-communist countries.
She speaks fluent Russian and has recently discovered her ability to decode Serbo-Croatian using her Russian language skills.

Dan Balson
National Democratic Institute
Daniel Balson is program officer for Central Asia at the National Democratic Institute (NDI). Specializing in the Muslim-majority republics of the former Soviet Union, Mr. Balson focuses on designing and implementing projects to support women's empowerment, citizen participation, and governance reform in Kazakhstan and Uzbekistan. Prior to his tenure at NDI, he worked as a management consultant helping clients uncover new growth opportunities in emerging markets, including Russia. As a Graduate Fellow at the Shalem Center in Jerusalem, he worked with former Soviet dissident and Israeli MP Natan Sharansky to explore how Russia's internal government structure helps shape its relationship with the broader Middle East.
Originally from St. Petersburg, Russia, he holds a BA in government from Cornell University and an MA in Russian and Eurasian Studies and Middle East Studies from Johns Hopkins University School of Advanced International Studies. He is fluent in Russian and Spanish and conversant in Hebrew and Arabic and has traveled extensively in the former Soviet Union and the Middle East. Mr. Balson's writings on identity politics and international affairs have appeared in theWall Street Journal, The New York Times and in other publications.

William Beaver
US-Russia Business Council
As manager of membership relations and programming at the U.S.-Russia Business Council (USRBC), William Beaver maintains close contact with companies operating in Russia and keeps track of legislative and economic issues affecting the group's members. Mr. Beaver has a long-standing interest in comparative politics and the Eurasia region as a whole. In graduate school at the University of North Carolina at Chapel Hill, he researched the color revolutions and protest movements. Mr. Beaver has worked for KPMG and the American Chamber of Commerce in Moscow.

Zoya Bozhko
Shearman & Sterling LLP
Zoya G. Bozhko is an attorney who practices in the International Arbitration Group in the Washington, DC offices of Shearman & Sterling LLP.  Ms. Bozhko is a Russian immigrant who moved to the United States in 1991 but has maintained a strong interest in the social, economic, and political development of the Russian Federation and its neighbors.
Prior to attending law school, Ms. Bozhko had a two-year stint as a development worker, during which she managed projects focusing on women's political engagement in Azerbaijan and Ukraine as well as Ethiopia, Malawi.  While at George Washington University Law School, Ms. Bozhko volunteered at the Eurasia Center and became a member of the Professionals in European, Eurasian and Russian Studies (PEERS) student group.  Ms. Bozhko is also a founding member of the Carpathia Folk Dance Ensemble – a Washington D.C. dance group that performs traditional dances from Romania, Russia, Ukraine, and Hungary among others.
In her fairly new career as an attorney, Ms. Bozhko hopes to contribute to the development of economic and political ties between the United States and Eastern Europe.  She speaks native Russian, fluent French and is proficient in Italian.

Michael Cecire
Foreign Policy Research Institute
Michael Hikari Cecire is a Black Sea regional analyst and an associate scholar at the Foreign Policy Research Institute's Project on Democratic Transitions. Before joining FPRI, he was a visiting scholar in 2011 at Columbia University's Harriman Institute, where he researched Georgia-Turkey relations. He has also lived and worked in the South Caucasus for several years as a volunteer, magazine editor, policy adviser, and management consultant, among other things. Currently, in addition to his work at FPRI, he actively advises on Eurasian political risk issues for several U.S. and international consultancies. He regularly publishes in a wide variety of outlets on the politics and security of the Black Sea region. Raised in Virginia, Michael Cecire is a one-man tourist board for the greatness of the Caucasus as well as his home state. He has an MPA from the University of Pennsylvania and a bachelors in cultural anthropology from Virginia Commonwealth University.
Alexa Chopivsky
Transnational Education Group
A native of Washington, DC, Alexa Chopivsky received a Bachelor's degree from Yale University with distinction in Russian & East European Studies and Political Science, a Master's degree from Columbia University Graduate School of Journalism and a Masters degree in International Public Policy from Johns Hopkins University's School of Advanced International Studies. For seven years she was a journalist with NBC News, where she covered world events from the New York, Washington and London bureaus. After a period as Associate Director at an international communication consultancy in London, she moved to Kyiv. There she worked as a freelance journalist, traveling across Eastern Europe, the Caucasus, and Central Asia, and for an American consulting firm on a political campaign. Currently, aside from her work as Founder and Chief Executive Officer of Transnational Education Group, she is Director of the Program on the World Economy at the Aspen Institute. In the late 1990s, she worked in an internship capacity for First Lady Hillary Clinton's Chief of Staff at the White House, and with the US Department of State at the US Embassy in Paris. In addition to her native English, Ms. Chopivsky speaks Ukrainian, Russian and French, and has a command of Spanish.

Endrit Demi
U.S. Department of State
Endrit Demi is a Country Assistance Specialist for the Office of the Coordinator of Assistance to Europe and Eurasia at the U.S. Department of State. He currently focuses on regional energy issues and foreign assistance programs in Moldova and the Caucasus. Mr. Demi has also worked on issues spanning Central Asia and the Western Balkans. His responsibilities include ensuring that U.S. foreign assistance is strategically aligned to support foreign policy interests in Europe and Eurasia and that it is continuously supporting the political, economic and social development of these states.
n
He holds a B.A. and M.A. in International Affairs from the George Washington University, concentrating in security policy studies. Mr. Demi is fluent English and Albanian, and also speaks intermediate French and Spanish. In addition to European and Eurasian affairs, his interests include international travel, photography, tennis and sampling culinary concoctions from around the world.

Malina Dumas
Volunteers for Economic Growth Alliance
Malina Dumas is a Program Associate at the Volunteers for Economic Growth Alliance (VEGA) where she oversees a portfolio of USAID-funded economic growth programs in Eurasia, Africa, and the Middle East.
Ms. Dumas previously interned for the Migration Policy Institute and worked as the Outreach and Communications Coordinator for the International diaspora Engagement Alliance (IdEA) while pursuing a master's degree in Eurasian, Russian, and East European Studies at Georgetown University's School of Foreign Service, where she also received a Certificate in Refugee and Humanitarian Emergencies.
Before moving to DC, Ms. Dumas spent a year in the Republic of Moldova volunteering for the NGO Winrock Moldova, studying Romanian and Russian, and conducting research on human trafficking through a Fulbright grant. She graduated Phi Beta Kappa from Wellesley College in 2010, where she was an Albright Fellow in the first class of the Madeleine Korbel Albright Institute for Global Affairs. Ms. Dumas has also interned in the Political and Economic Section of the U.S. Embassy in Bulgaria and studied abroad in Russia and Germany.

Katie Earle
American Enterprise Institute
Katie Earle is the Research Assistant for the Director of Russian Studies at the American Enterprise Institute, Dr. Leon Aron. During the summer of 2011 while interning at NYSE Euronext in London, she researched companies included in then-President Dmitri Medvedev's privatization drive and had the opportunity to attend the St. Petersburg International Economic Forum. Her current research interests are the Islamic insurgency in the former Soviet Union, the Putin regime's politicking, and the future of U.S.-Russian relations.
Originally from New Jersey, Katie holds a B.A. in International Studies with a focus on Russian Studies and Political Science from Middlebury College. She has spent a significant amount of time in Russia, including a semester abroad in Irkutsk, where she enjoyed camping on the shores of Lake Baikal.

Tamara Grigoryeva
American University
Tamara Grigoryeva is a journalist and researcher with a focus on the Eurasia region. A native of Azerbaijan, she has written for various Azerbaijani and international media outlets, focusing primarily on foreign affairs, but also gender equality, human rights, religious extremism and energy security. She has lived and worked in Azerbaijan, Finland and the United States. Tamara received a BA in journalism from Baku State University and is currently pursuing a MA from American University's School of Communications. For the past four years she has worked as a technical editor and researcher specializing in Central Asia and the Pak-Afghan region. She primarily focuses on religious rights, religious extremism and prevention of terrorism recruitment, regional cooperation, democracy building and human rights, energy projects as well as environmental issues in the wider Central Asia region.

Orly Keiner
U.S. Department of State
Orly Keiner is a Foreign Affairs Officer at the Department of State in the Bureau of Democracy, Human Rights, and Labor, where she covers the Russia portfolio. She previously worked on public diplomacy outreach to the former-Soviet states as part of the Bureau of International Information Programs, and served as Political Officer at Embassy Minsk. Before joining the Department, Ms. Keiner worked as a high school teacher in Newton, Massachusetts and as a Peace Corps Volunteer in Voznesensk, Ukraine. She has an MA in Russian, East European, and Central Asian Regional Studies from Harvard University.

Matthew Kupfer
Carnegie Endowment for International Peace
Matthew Kupfer is a Junior Fellow in the Carnegie Endowment for International Peace's Russia and Eurasia Program. He is a 2012 graduate of Brandeis University with a B.A. in International Studies and Anthropology, focusing on Russia and Eurasia. Since then, Mr. Kupfer has written freelance articles for EurasiaNet.org, blogged for Registan.net, worked as a translator, and spent a year studying the Russian language on the Russian Overseas Flagship Program in St. Petersburg. In 2010, while interning at an NGO in Osh, Kyrgyzstan, he was a witness to the "June Events," a four-day eruption of interethnic violence that took approximately 470 lives, and wrote about his experiences online. After leaving the conflict zone, Mr. Kupfer interned with IREX in Bishkek, where he worked on a conference promoting women's leadership in the country. Upon returning to his university, he published an article about women's rights in Kyrgyzstan and later researched and wrote an extensive honors thesis examining the origins of the Osh interethnic unrest. Mr. Kupfer's interests include regional politics, interethnic conflict, nationalism, and minority issues in Russia and Central Asia. He is fluent in Russian.

Gina Lentine
National Endowment for Democracy
Gina is the assistant to the Vice Presidents for Regional Programs at the National Endowment for Democracy, where she oversees democracy assistance and human rights programming strategies and priorities in Europe, Eurasia, Africa, Latin America & the Caribbean, the Middle East & North Africa, and Asia. Prior to the NED, she worked at the U.S. Holocaust Memorial Museum, the Center for Strategic and International Studies, the German Marshall Fund, and the American Enterprise Institute.
While her current work focuses on democracy assistance worldwide, Gina closely follows the politics and human rights challenges of Eurasia, specifically those facing Belarus, Ukraine, the Caucasus, and Central Asia. She has lived in Russia and Poland where she volunteered with an independent publication and a local NGO, respectively.
A native of Washington, DC, Gina has a Master's in Eurasian, Russian, and East European Studies from Georgetown University and a Bachelor's from Wellesley College. She speaks Russian and Polish fluently, and knows some Ukrainian and Turkish.

Sarah Lillibridge
National Endowment for Democracy
Sarah Lillibridge is a program assistant for Russia projects on the Eurasia team at the National Endowment for Democracy. Previously, Ms. Lillibridge interned at the Eurasia Foundation's US-Russia Civil Society Partnership Program, which fosters mutually beneficial projects between American and Russian civil society organizations. Ms. Lillibridge spent her junior year studying abroad in Yaroslavl, Russia, and she worked as a Fulbright English Teaching Assistant at a law school in Saratov, Russia. She holds a B.A. in Russian from Sewanee: The University of the South, where she wrote her senior thesis on disability rights in the Soviet Union. Her interests include the historical relationship between Russia and the West and the political and social transitions of the post-Soviet region.
Ilya Lozovsky
Freedom House
In his current position as Program Officer for Eurasia on Freedom House's Emergency Assistance Program, Ilya Lozovsky engages with the region's human rights activists and civil society organizations to provide short-term support in response to direct threats and emergencies. On a broader scale, he is interested in the "hows" and the "whys" of democratization and political transformation: how does a people's historical experience shape its values and aspirations? What role do these, in turn, have on the development of a country's institutions and political culture? Why have some Eurasian countries failed to find liberal democratic answers to the problems of governance, and what constructive role can the international community play in the region's political development? It is in search of answers to these questions that Ilya studied political development at the Fletcher School and moved to Washington DC after receiving his MA in late 2012.
Mr. Lozovsky was born in Moscow and emigrated to the United States in the last days of the Soviet Union, settling and growing up in the Boston area. In addition to Russia, his regional interests include Central Asia and Kyrgyzstan in particular, where he spent a summer working with the Eurasia Foundation of Central Asia.

Sung In Marshall
Maplecroft Ltd.
Sung In Marshall is a research associate and program coordinator for the Russia and Eurasia Program at the Center for Strategic and International Studies (CSIS). Her policy interests include human rights, democratization, and nationalism in Central Asia. Prior to joining CSIS, she was a Peace Corps volunteer in Kazakhstan from 2007 to 2009 and returned to the region to work for American Councils for International Education in Kazakhstan, Tajikistan, and Kyrgyzstan. Ms. Marshall holds a bachelor's degree in international politics from the Walsh School of Foreign Service at Georgetown University and an M.A. in international peace and security studies from King's College London.

Mimi McClatchy
Computer Sciences Corporation
Mimi McClatchy graduated from Williams College in 2011 with a degree in Mathematics & Statistics. After graduation, she worked as a business intelligence consultant for Booz Allen Hamilton contracting to the Department of Homeland Security. She presently serves as an applications developer specializing in java development and data modeling for Computer Sciences Corporation's Defense Intelligence Operation's division.
She also works as an events manager for Young Professionals in Foreign Policy (YPFP), a non-partisan non-profit global organization committed to fostering the next generation of foreign policy leaders by providing young people with the knowledge, skills, exposure, and relationships they will need to tackle critical global challenges over the course of their careers. Ms. McClatchy is responsible for developing YPFP's programming and community relationships with former Eastern Bloc embassies and intelligence community officials. She is very interested in the intersection of game theory and foreign policy and how former Soviet states continue to define and redefine their independent identities.

Kristina Mikulova
The World Bank
Dr. Kristina Mikulova is a governance consultant at the World Bank and a fellow at the European Union Institute for Security Studies. Kristina holds a doctorate in Politics and International Relations from Nuffield College, Oxford University, and a master's degree in Russian and East European studies from St. Antony's College, Oxford University. Her research interests include the dynamics of norm diffusion in a globalized world, transatlantic cooperation in wider Europe, the EU's common foreign policy (especially vis-à-vis the Eastern neighborhood), the role of new actors, such as Central European states, in democracy assistance, and governance challenges in Central Asia.
Kristina was previously a post-doctoral fellow at the Center for Transatlantic Relations based at SAIS, Johns Hopkins University, and she remains an adjunct fellow at the Center for European Policy Analysis. Over the years, she has worked as a freelance reporter at various media outlets, including The Economist, The Financial Times,and The Moscow Times. She conducted research as a visiting scholar at Yale and George Washington University (IERES), and was a visiting lecturer at Charles University in Prague and Comenius University in Bratislava. While living in Washington, DC, Kristina volunteers with HIPS, a public health/HIV-prevention organization working mostly with drug users and sex workers, as a member of its night outreach team.

Roman Muzalevsky
iJet Intelligent Risk Systems, Inc.
Roman Muzalevsky works for the iJet Intelligent Risk Systems, Inc., focusing on monitoring, reporting, and analyzing regional security threats and risks, as well as crisis management. He is also a contributing analyst on Eurasian affairs and security at Jamestown Foundation and a contributing analyst on the North America, Russia and Central Asia, and globalization desks at Wikistrat security consultancy. He has authored dozens of articles on geopolitical, security, and strategic trends in Eurasia. Previously, he worked for a DC-based risk mitigation consultancy, the Central Asia-Caucasus Institute, CSM Solutions Inc., DFID Public Finance Reform Project, and National Democratic Institute. He also interned at the Center for Political and Military Analysis at Hudson Institute as part of the awarded George F. Jewett Foundation Fellowship for Projects on Study/Practice of Grand Strategies. He received an MA in International Affairs with concentration in Security and Strategy Studies from Yale and a diploma in International Affairs from the International Ataturk Ala-Too University in Kyrgyzstan. Roman speaks fluent Russian. Among other related issues, Roman's research interests include geopolitical, security, and strategic trends in Eurasia, grand strategies of great powers toward the region, and the global dynamics that are reshaping Central Asia and the Eurasian continent.

Yana Ovisheva
American University
Yana Ovisheva was born and raised in the Russian republic of Kalmykia in the North Caucasus. She was trained as a diplomat in Russia's top school for foreign service and completed graduate studies in marketing in Nancy, France. She has worked as a Central Asia market analyst for Michelin and Toyota, where she conceptualized and implemented marketing strategies for underexplored markets throughout the region. Ms. Ovisheva has travelled extensively throughout Central Asia and Eastern Europe for business. She is now pursuing a graduate degree in online marketing at American University.
Susannah Powell
Mesmo, Inc
Ms. Powell is a contractor in the Army International Affairs Division. She previously worked for three years as a Russian linguist on the hotline between Washington, DC, and Moscow, and briefly as a FLEX exchange recruiter in Kyiv. She studied in St. Petersburg from 2007 to 2008 through the Overseas Russian Flagship Program. She served in the Peace Corps in Ukraine, where she taught English, worked in HIV prevention, and had a front row seat to the Orange Revolution. She is very interested in Central Asia. Ms. Powell is a graduate of Davidson College.

Yulia Savchenko
Voice of America
Yulia Savchenko is an international journalist and broadcaster and currently works for the Russian service of Voice of America (International Broadcasting Bureau) in Washington, D.C.  At Voice of America, she covers congressional and political affairs and anchors the television show SHARE. She has received two Excellence Awards from the International Broadcasting Bureau.
Yulia started her career in journalism in Kyrgyzstan at the age of 17. In 2004 Yulia received a United Nations Development Fund Award and the following year, she was awarded a Reagan-Fascell fellowship by the National Endowment for Democracy. Before joining Voice of America, Yulia reported for BBC World Service from London. She has testified before US Congress at the Helsinki Commission hearing on the aftermath of revolution in Kyrgyzstan and has been interviewed by major US news outlets.
A graduate of Stanford's Program for Democracy, Development and the Rule of Law at Stanford, Yulia is also an expert on Central Asian and Russian affairs. Her work has appeared in publications including Democracy at Large and Global Integrity Index and she has served as regional editor for www.neweurasia.net, a blog devoted to Central Asia.

Nate Schenkkan
Freedom House
Nate Schenkkan is the Senior Program Associate in Eurasia Programs at Freedom House, with a special focus on Central Asia. He works closely with Freedom House's Central Asia offices in Kazakhstan and Kyrgyzstan implementing democracy and governance programs in partnership with local human rights organizations. Prior to joining Freedom House, he worked as a journalist in Kazakhstan and Kyrgyzstan, covering social and political issues including Islamic revivalist movements, Kyrgyzstan's hip-hop scene, and the aftermath of the Zhanaozen events. His writing has appeared in Eurasianet, Atlantic Online, World Politics Review, and Registan.net, and he has appeared as a commentator on Al Jazeera's The Listening Post. He has a Masters degree in Russian and Eurasian studies from the Harriman Institute at Columbia University, where he was the 2010-2011 Pepsico Junior Fellow and a 2010 Critical Languages Fellow in Ankara, Turkey. He is fluent in Russian and proficient in Turkish.

Vitaliy Shpak
University of Maryland School of Public Policy
Vitaliy Shpak is a Fulbright fellow and a graduate student at the University of Maryland School of Public Policy, where he focuses on security issues, political transition, and international development in the former Soviet states in Eastern Europe.
Originally from Ukraine, Mr.Shpak holds a Masters in law from Lviv University (Ukraine) but practiced only a couple of months due to high level of corruption.
Mr.Shpak interned at the Parliament of Ukraine and afterwards worked for the government as an Adviser to the Minister and Deputy Director of the Higher Education Department in the Ministry of Education. He was laid off due to political reasons after the 2010 presidential elections, despite that he did not hold a political position.
Mr. Shpak has also co-founded and led several national NGOs, and he has worked at leading academic institutions and at the British Embassy in Kyiv, Ukraine.

Catherine Trainor
Brookings Institution
Catherine Trainor currently works at the Center on the United States and Europe at the Brookings Institution. Originally from the San Francisco Bay Area, Ms. Trainor graduated from the College of Wooster in 2011 with a degree in history and minors in Russian studies and physics. She self-produced a documentary film, "Fort Ross: Eastern Expansion of the Russian Empire," that explores the history and symbolism of Russian exploration in North America. In 2012, she traveled to Russia with a unique delegation of Fort Ross supporters and the Kashaya Pomo Band of Native Americans to commemorate Fort Ross's 200-year anniversary and tradition of shared history. Catherine spent the academic year of 2011-2012 as a Fulbright fellow and English teacher at Bashkir State Pedigogical University of M. Akmullah in Ufa, in the Russian Republic of Bashkortostan. Catherine is a volunteer for Heart to Heart International Medical Alliance, a nonprofit organization that builds pediatric cardiothoracic surgery programs in Russian cities, and will be going on her first medical mission to Kaliningrad in September 2013. She is also a member of the Open World Leadership Center's Young Professionals Advisory Council.