Introducing Eurasia Foundation's 2015-2016 Young Professionals Network
August 31, 2015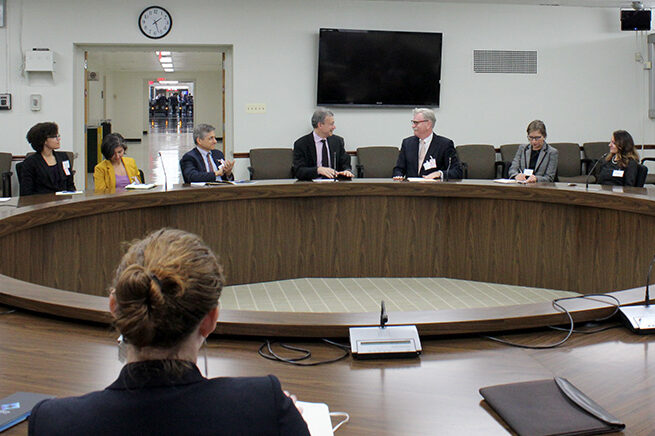 Eurasia Foundation is proud to announce the 2015-2016 class of the Young Professionals Network. YPN is part of Eurasia Foundation's efforts to cultivate the next generation of professionals working on the Eurasia region. This class includes a diverse group of 31 people coming from a variety of backgrounds in government, non-profits, the private sector, and academia.
The 2015-2016 Young Professionals Network:
Marika Aleksieieva, Harvard University
Afa Alizada, FHI 360
Degi Altantuya, Kroll, Inc.
Joshua Bartlett, International Trade Association
Brendan Bell, Mitchell Group
Iryna Bilotserkivska, World Bank Group
Ani Chkhikvadze, Georgetown University
M.J. Crawford, Georgetown University
Karoun Demirjian, The Washington Post
Wren Elhai, Department of State
Edward Fishman, Department of State
Bryan Furman, Georgetown University
Rafig Shahverdi Oglu Gurbanzade, American University
Dean Jackson, National Endowment for Democracy
Elizabeth Kerley, Harvard University
Jackie Koo, SAIS
Tatia Lemondzhava, World Bank
Alexei Lund, Navanti Group
Alexandra Martin, SAIS
Davron Mirsagatov, American Councils
Alina Polyakova, Atlantic Council
Paula Redondo Alvarez, Freedom House
Elai Rettig, George Washington University
Armen V. Sahakyan, ERA Institute
Nana Sajaia, Voice of America Georgian Service
Rachel Salzman, SAIS
Kateryna Schroeder, Food and Agricultural Policy Research Institute
Meerim Shakirova, World Bank
Reid Standish, Foreign Policy Magazine
Jasmine Whelan, Department of Labor
Danielle Witt, FHI 360
To read more about our immensely talented 2015-2016 YPN members, their bios are here.