Honoring Ambassador Thomas R. Pickering for Eurasia Foundation's 30th Anniversary
October 13, 2022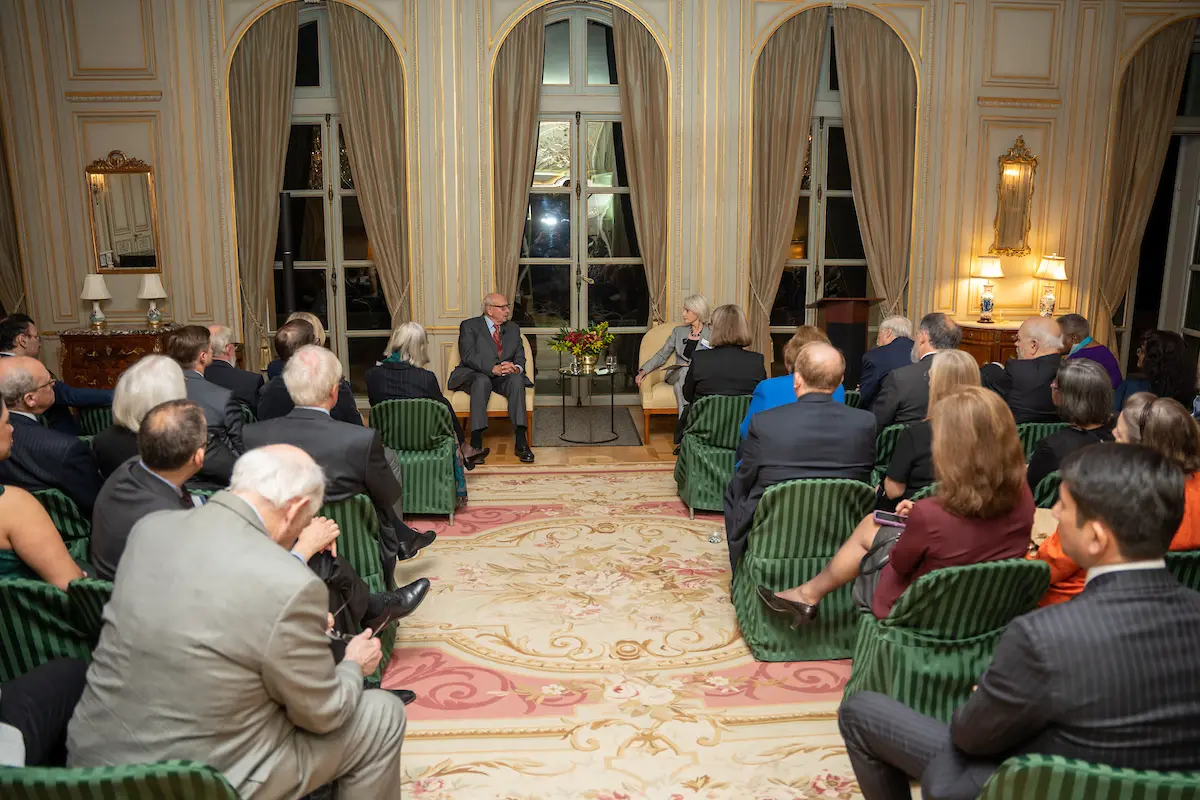 On October 11, 2022, Eurasia Foundation (EF) celebrated 30 years of operations and honored the legendary career of retiring trustee Ambassador Thomas R. Pickering, the longest serving member of EF's Board of Trustees. The evening featured a dialogue between Ambassador Pickering and acclaimed CNN journalist and trustee Jill Dougherty, followed by a Q&A session and reception.
Ambassador Pickering has served on Eurasia Foundation's Board of Trustees for over 20 years. He was also president of Eurasia Foundation from 1996 to 1997. In 2012, Ambassador Pickering received EF's first Sarah Carey Award for his decades of advancing civil society in the Eurasia region through diplomacy and business. His career as a U.S. diplomat has spanned five decades and numerous roles in the U.S. Department of State. He served as ambassador to the Russian Federation, India, Israel, El Salvador, Nigeria, Jordan, and the United Nations. He holds the personal rank of Career Ambassador, the highest in the U.S. Foreign Service. He retired in 2006 as senior vice president of international relations at Boeing International. Ambassador Pickering is vice chairman of Hills & Company.
H.E. Jean-Arthur Régibeau, Ambassador of Belgium, graciously hosted the event at his residence and offered welcoming remarks. "The countries where Eurasia Foundation works are also close to my heart," he said. "I am familiar with the unique and evolving challenges and also opportunities presented by the region and the importance of the work of organizations like yours."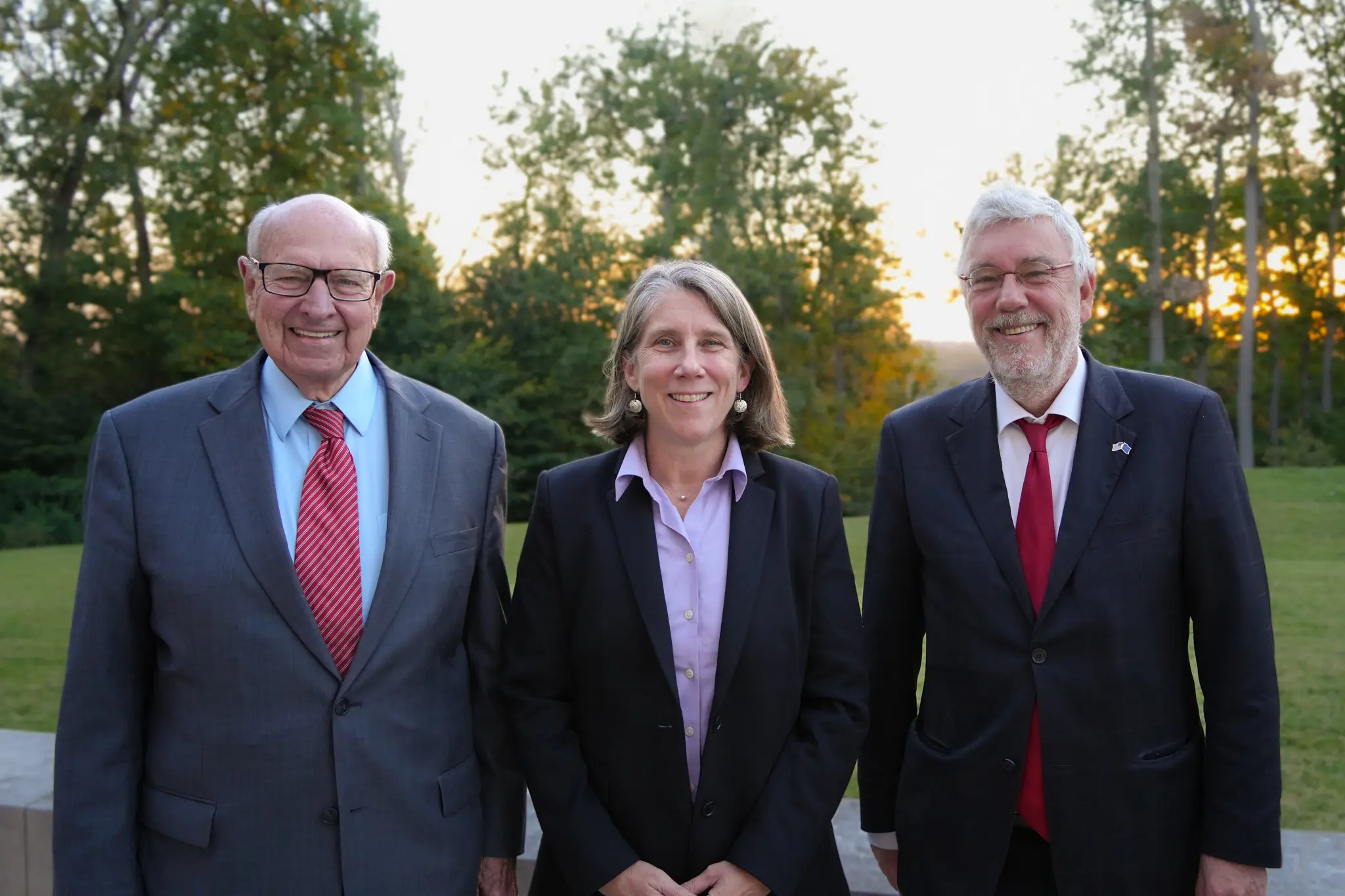 EF President Lisa Coll opened the event, remarking on Eurasia Foundation's evolution since Ambassador Pickering joined the Board in 1997. "Eurasia Foundation looks very different than it did when Tom joined 22 years ago, but our mission remains the same," she said. "There is no shortage of need for our work and there has never been a more important time for civil society to be heard and for reformist governments to be supported."
"Tom has guided Eurasia Foundation through major changes in our work, our funding, and our geographic reach," added Randy Bregman, EF trustee and partner at Dentons. "His wisdom combined with his knowledge was often reassuring in moments of doubt, and his strategic analysis was critical to our success."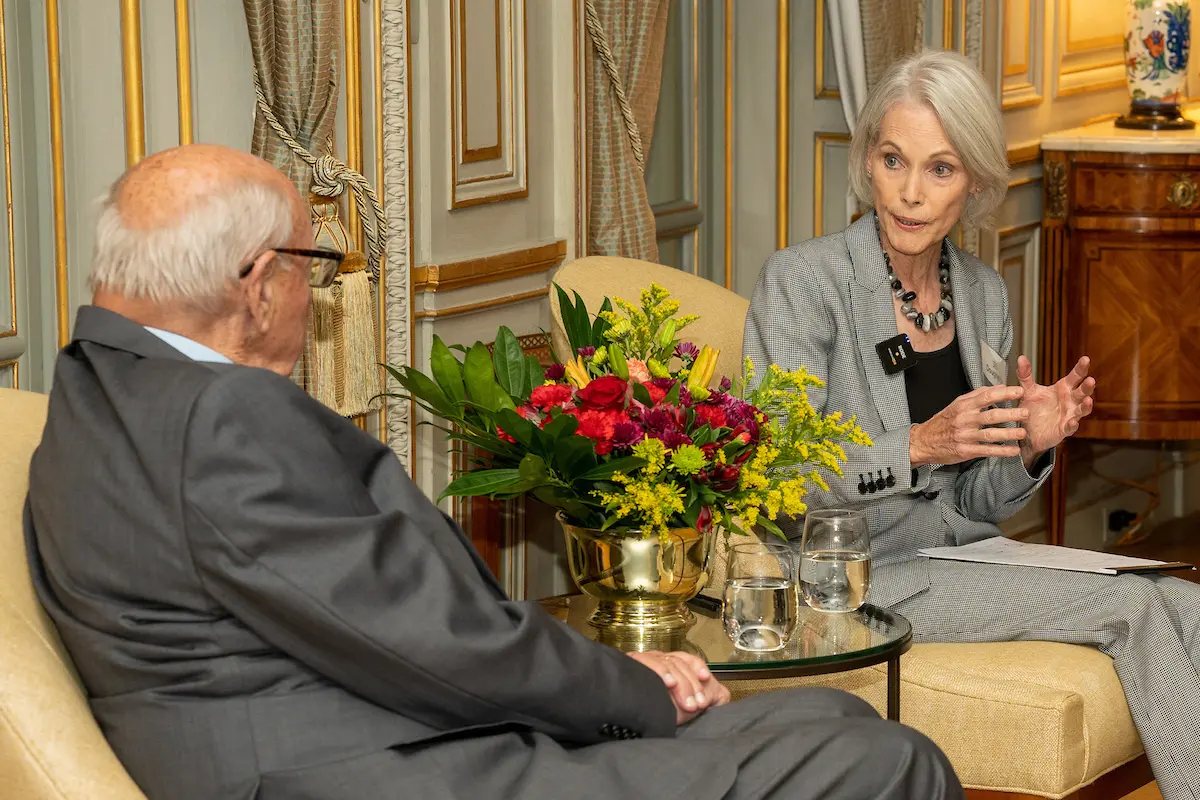 Jill Dougherty—Eurasia Foundation trustee, Global Fellow at the Woodrow Wilson International Center for Scholars in Washington, DC, and CNN Contributor—interviewed Ambassador Pickering. Dougherty opened this sprawling conversation by asking "where we are and where we are going" in Eurasian affairs and global events more broadly.
"It is within our capacity to deal with each of these issues," said Ambassador Pickering, touching on Ukraine and Russia, climate change, economic and social justice, and more. "We have yet to resolve in our own minds what approaches we believe will work most effectively. Do we look at the world economy as a common concern with common answers, or do we look at it as an unrivaled contention in which the strongest will win? I prefer the former."
In closing, Ambassador Pickering offered his hopes for Eurasia Foundation's future. He remarked on the geopolitical challenges facing the organization today and its resilience surmounting challenges of the past. "The most important thing for Eurasia Foundation," he concluded, "is to keep going, to keep moving."