Eurasia Foundation Launches SME Fund Manager
March 4, 2016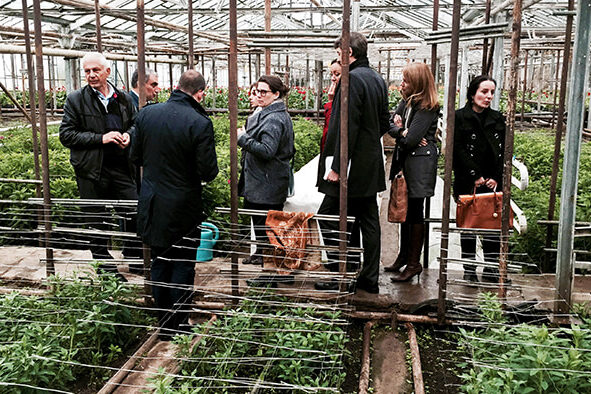 After three years of incubation, Eurasia Foundation is pleased to announce the launch of Gazelle Finance LLC. Gazelle Finance is an independent investment fund manager that targets small and medium-sized enterprises (SMEs) in the Eurasia region, initially investing in businesses in Armenia, Georgia, Kyrgyzstan, and Moldova.
In its first phase, Gazelle Finance will provide crucial funds to businesses with capable management, strong revenue streams, and sound plans for rapid growth. By supplying risk capital, strategic support, and technical know-how, Gazelle Finance will serve the "missing middle" in these frontier markets, enabling promising SMEs to achieve their growth potential and drive local job creation and economic expansion.
Gazelle Finance is an extension of Eurasia Foundation's long-standing work in small business development through lending programs. Starting in 1995, Eurasia Foundation managed a $17M loan program that delivered bank loans to entrepreneurs in Armenia and Ukraine, resulting in the expansion of more than 400 small businesses and the creation of more than 3,000 jobs. The program also brought best practices of SME lending to local partner banks. With SME bank lending now relatively well developed in the target markets, Gazelle Finance focuses on today's underserved market: direct provision of risk capital to fast-growing SMEs.
Gazelle Finance has assembled a seasoned team of local country investment professionals who are committed to building successful SMEs. Among them is Zakar Boyajyan, who managed Eurasia Foundation's small business lending program in Armenia from 1997 to 2009 and will continue as Gazelle Finance's Chief Investment Officer for Armenia. Gazelle Finance will build an operational hub in Tbilisi, Georgia and investment offices in the other target countries.
"After three years of intensive development, Eurasia Foundation is delighted to launch Gazelle Finance as an independent fund manager," said Horton Beebe-Center, President of Eurasia Foundation. "Gazelle Finance represents a new chapter for the Foundation. By combining cutting-edge impact investment practices with new capital, we will fuel the expansion of small and medium-sized businesses and unleash the potential of entrepreneurs in the countries where Gazelle Finance will work."
Visit Gazelle Finance's website to learn more about our work.