Eurasia Foundation and USAID Partner to Strengthen Civil Society in Central Asia
January 14, 2020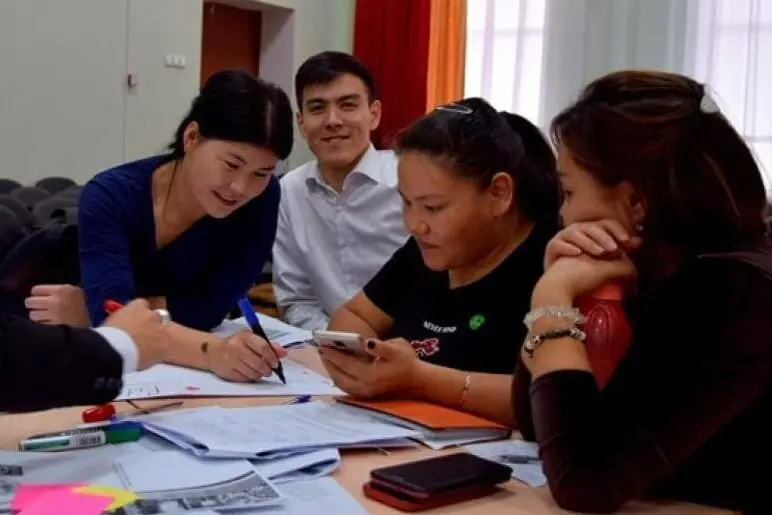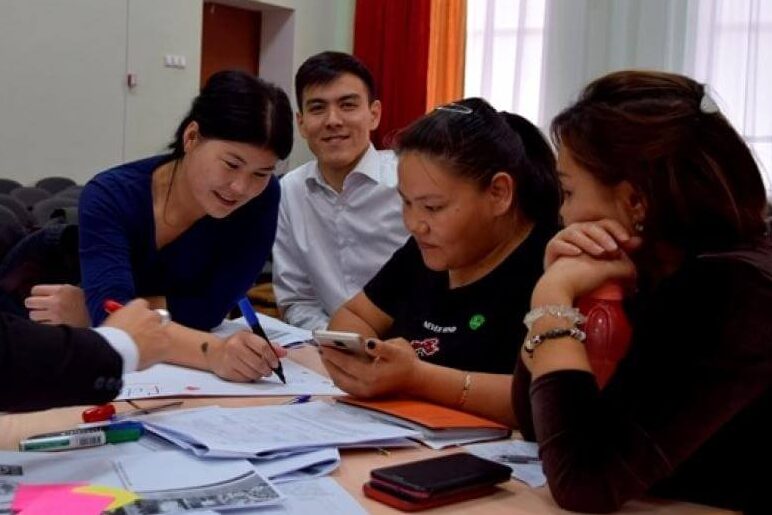 Eurasia Foundation (EF) has received a five-year, $18 million award from the U.S. Agency for International Development (USAID) to implement the Civil Society Support Program in Central Asia (CSSP).
Eurasia Foundation, in partnership with Eurasia Foundation of Central Asia (EFCA), will build upon the successes that citizens of Central Asia have achieved in past years to find new opportunities to cultivate a vibrant and responsive civil society throughout the region and strengthen a new generation of young civil society leaders.
"EF is proud to partner with USAID on the Civil Society Support Program in Central Asia, which will provide much-needed training and tools as well as technical and financial resources for CSOs in four countries across the region. In addition to enhancing the skills and resources of individual CSOs, the program aims to grow a network of civically responsible young leaders in Central Asia," said EF President Lisa Coll.
CSSP will bolster Central Asian civil society through several different approaches. EF will launch the Central Asia Young Leaders Academy, where over 450 young leaders between the ages of 18 and 30 from across the region will receive mentorship, training and funding to realize projects that are important for their communities. In parallel, through the Policy Research School, EF will improve advocates' and civic leaders' abilities to effectively engage in the policy process with data-driven research. Through a program of flexible, open door grants, EF will provide resources for the region's non-profits to become more agile and responsive in their respective operating environments. Lastly, established CSOs will receive comprehensive training, funding resources and institutional capacity building support centered around financial viability, citizen-responsiveness and each organization's priorities for growth.
"Youth under the age of 25 comprise nearly 30 percent of the population region-wide. A core focus of CSSP is to invest in developing the skills and networks of civic-minded youth, which is crucial for an effective and sustainable civil society sector," said Chief of Party Azaliya Daiirbekova. "Youth are the future everywhere and if the region is to grow and prosper, young people must be given opportunities to engage with their communities, their local governments and with each other. EF is excited to support the next generation of civil society leaders in Central Asia."
Eurasia Foundation is a nonprofit international development organization committed to the idea that societies function best when people take responsibility for their own civic and economic prosperity. EF's programs help small businesses become more successful, government more responsive and accountable, and civic organizations more effective and resilient. EF has offices and programs in the Eurasia region, the Middle East and China. Follow us on Twitter, Facebook and LinkedIn.
For general inquiries related to the Civil Society Support Program in Central Asia, please contact Chief of Party Azaliya Daiirbekova, [email protected]. For inquiries related to Eurasia Foundation, please contact Andrew Costello, Civic Engagement and Governance Program Officer, at [email protected].
This announcement is made possible by the support of the American People through the United States Agency for International Development (USAID). The contents are the sole responsibility of Eurasia Foundation and do not necessarily reflect the views of USAID or the United States Government.