Eurasia Foundation Launches Justice for Underserved Youth with Disabilities Initiative
October 23, 2023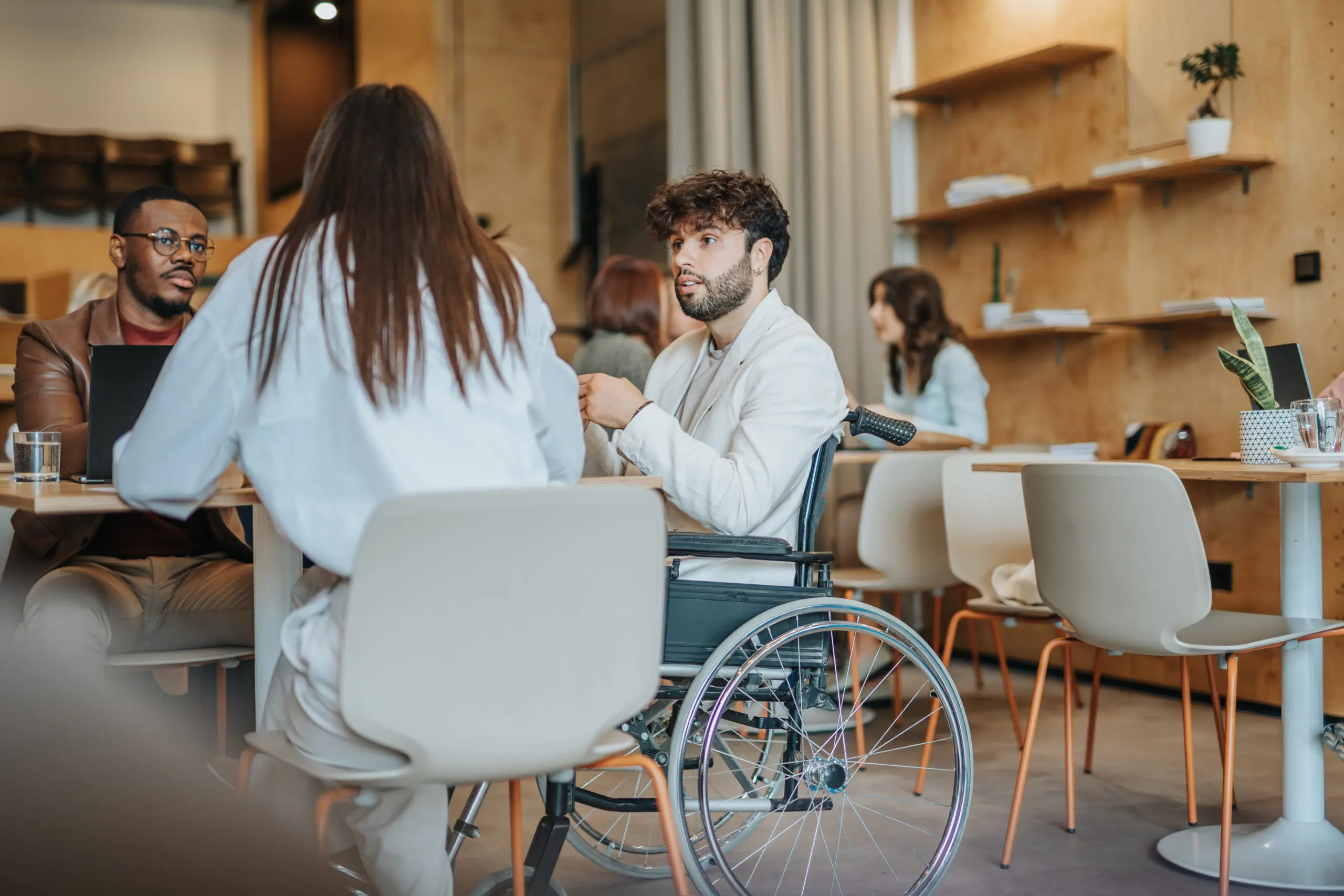 Eurasia Foundation (EF) is delighted to launch the two-year Justice for Underserved Youth with Disabilities (JUDY) initiative, which promotes the full social, economic, and political integration of youth with disabilities in Armenia and Moldova. Eurasia Foundation works with local organizations of people with disabilities (OPDs), international disability rights experts, and youth advocacy experts to amplify the voices of youth with disabilities between ages 18 and 30.
"JUDY addresses the unique challenges faced by youth with disabilities, both because of their age and entrenched cultural stigma around disability," says EF President Lisa Coll. "The name of this project honors Judy Heumann, a trailblazer for the rights of people with disabilities across the globe. We are proud to carry her legacy forward."
While both the governments of Armenia and Moldova demonstrate interest in protecting the rights of people with disabilities, the legacy of Soviet-era policies and cultural stigma often complicate the work of disability rights advocates. Most OPDs in Armenia are in the capital, leaving five of the country's ten regions without any such organizations. Moldova's legal framework does not yet offer adequate protections for people with disabilities. Many institutions in both countries view disability as a medical topic, rather than a social and political issue that can change through concerted effort.
JUDY will approach these challenges by involving OPDs and experts with deep roots in the local disability rights communities. EF will strengthen local OPDs and civil society groups through intensive workshops led by disability rights experts. OPDs will then connect with local youth advocates with disabilities, mentoring the young leaders as they implement advocacy campaigns that champion the inclusion of people with disabilities at all levels of society. The program will culminate in regional conferences of youth with disabilities, government officials, and civil society organizations. This collaboration will foster more open dialogue, build relationships, and garner support for youth-led initiatives.
"By uniting youth with disabilities with local organizations, government leaders, and international experts, JUDY will elevate these young leaders' perspectives," notes Hrachya Topalyan, director of Civic Engagement and Leadership at EF. "This approach ensures that collaboration to promote the rights of people with disabilities will continue well beyond the project's end."
Eurasia Foundation is a nonprofit international development organization committed to the idea that societies function best when people take responsibility for their own civic and economic prosperity. We envision a future where all people have the opportunity to realize their potential and transform their societies. Since 1992, Eurasia Foundation has equipped forward-thinking people across Europe, Eurasia, Asia, the Middle East, and North Africa with the tools, knowledge, and resources needed to address issues of concern in their communities. Our success showcases the power of a vibrant civil society to drive real and lasting change. Follow us on Twitter, Facebook, Instagram, and LinkedIn.
For general inquiries related to Eurasia Foundation, please contact Communications Manager Julia McLean at [email protected].