EF Launches International Conference on Women Against Violence and Extremism
June 14, 2022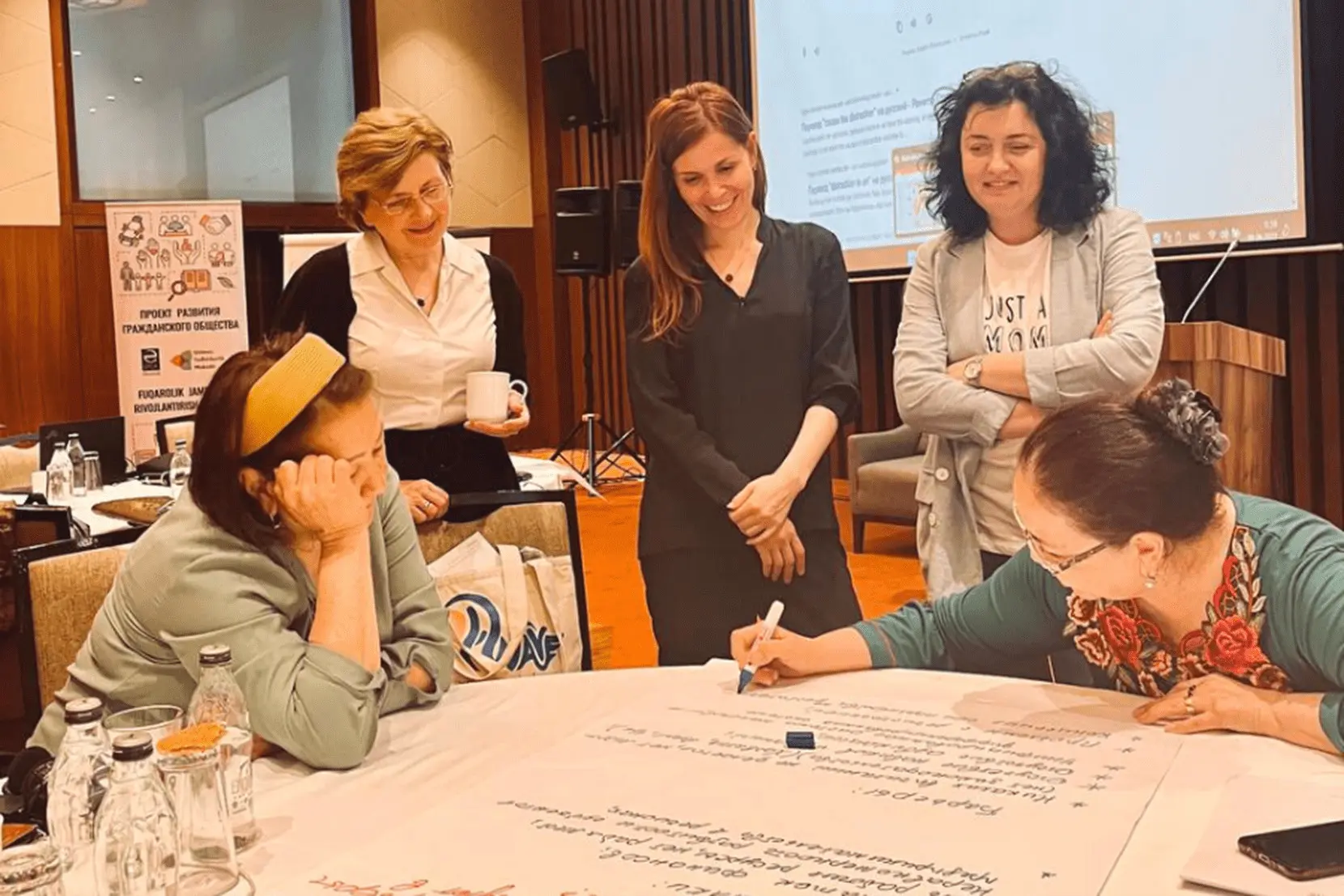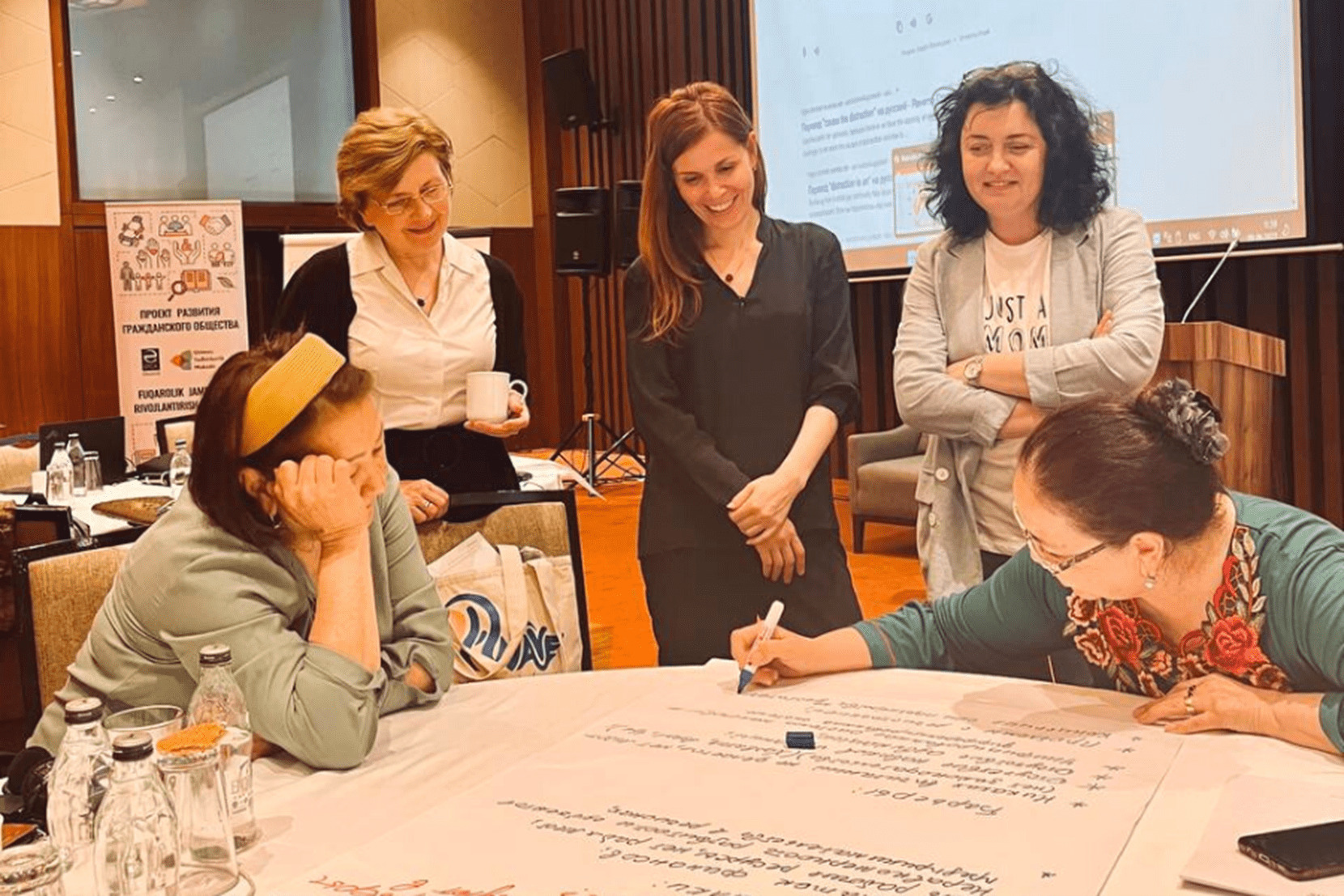 From June 6 to 9, 2022, Eurasia Foundation held the first-ever International Conference on Women Against Violence and Extremism (I-WAVE) in Istanbul, Turkey. The event aimed to equip women's rights practitioners with a deeper understanding of the intersection between gender-based violence (GBV) and extremism.
The event's 30 attendees represented a diverse cross-section of civil society organizations (CSOs) from Europe, Central Asia, and the Caucasus. Expert panelists discussed challenges to women's rights and shared tools to help CSOs work and collaborate more effectively. While each attending organization specializes in women's issues, they offer a wide array of technical expertise spanning advocacy, anti-trafficking, peacebuilding, rural women's empowerment, the rights of people with disabilities, and more.
"Gender-based violence and extremism are issues that each of these organizations address in their daily work," said Mekhribon Abdullaeva, Program Manager at EF. "This conference is an important venue for these organizations to identify issues and promote their work. It allows them to meet organizations and experts from different countries and develop strategies on how to work together."
Istanbul is the birthplace of one of the most influential international anti-GBV agreements: the Istanbul Convention. This landmark legislation aimed to uphold women's rights to safety and security through four pillars: preventing GBV, protecting women and girls, prosecuting perpetrators, and creating cooperative polices. Through I-WAVE, CSOs and experts built on this foundational framework by examining gender-based violence as a form of violent extremism.
"Unfortunately, violent acts committed against girls and women, a form of extremism based on their gender, is not just a historical challenge," says Abdullaeva. "It continues in many different forms today. We are here to come up with an action plan for the future, to consolidate our efforts, and continue the fight against all violence and extremism."
The first two days of I-WAVE provided space for CSOs and international experts to outline key challenges to women's rights. Sessions emphasized pathways for civil society organizations to improve their sustainability, communications, and advocacy skills.
Abdullaeva moderated the panel "Networking, Advocacy, and Policy Dialogue," which focused on tactics for promoting women's issues and preventing violent extremism through advocacy. Panelists revealed effective advocacy practices learned from working with locally led organizations. Nargis Saidova, director of the NGO Gender and Development in Dushanbe, discussed how lobbying and coalition-building can promote women's issues in Tajikistan. Olga Kalashnyk of La Strada Ukraine presented on the organization's experience with the La Strada network model. Lyudmila Ulyashina, representing European Humanities University from Norway, shared experience in advocating for human rights.
Dildora Amirkulova, a gender consultant from Uzbekistan, chaired another panel on violent extremism as a form of violence against women. This panel brought together experts from Croatia, Kyrgyzstan, Tajikistan, Ukraine, and Uzbekistan to discuss diverse manifestations of violent extremism in different contexts. Panelists emphasized the need for gender-sensitive curricula in peace and security studies.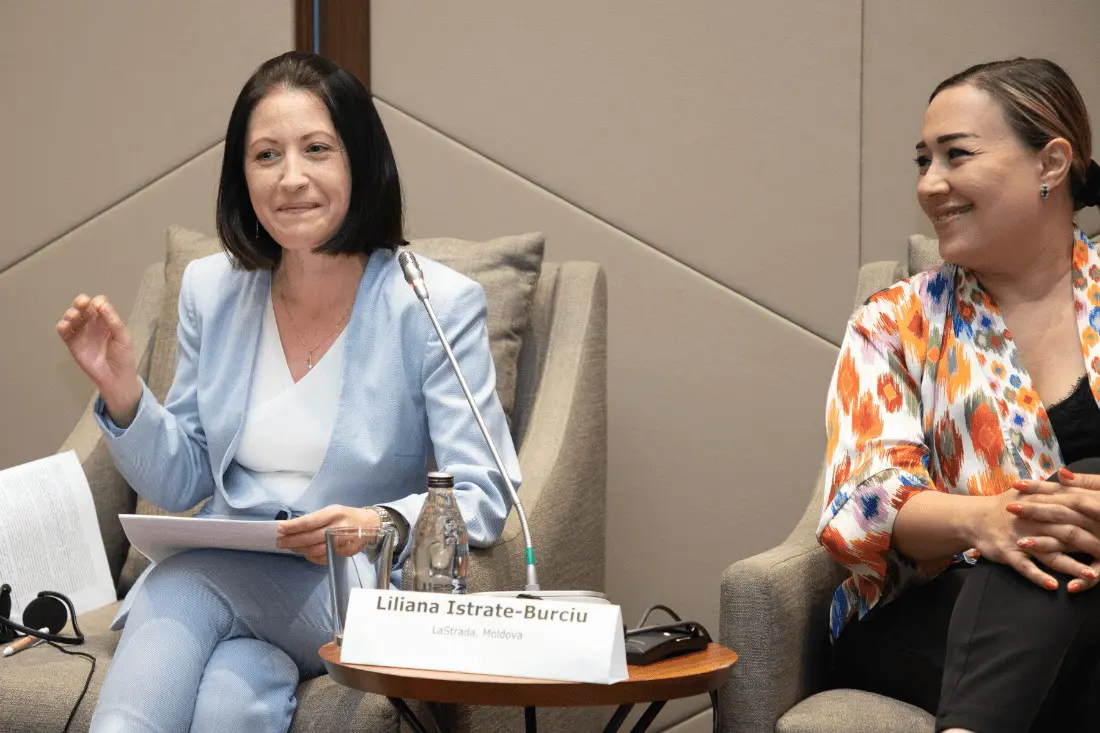 The final two days of the forum centered on capacity-building workshops and interactive training to help participants integrate their knowledge into practice. These sessions critically considered whether GBV and extremism are different forms of violence, or intrinsically linked. Participants then explored innovative approaches for promoting gender equality.
In the end, participating experts and practitioners developed a new women's agenda to guide advocacy and research priorities going forward. Together, I-WAVE's experts are building a world that is safer and more equitable for all, with women's voices leading the way.