Young Professionals Network Welcomes Tenth Fellowship Cohort
October 25, 2021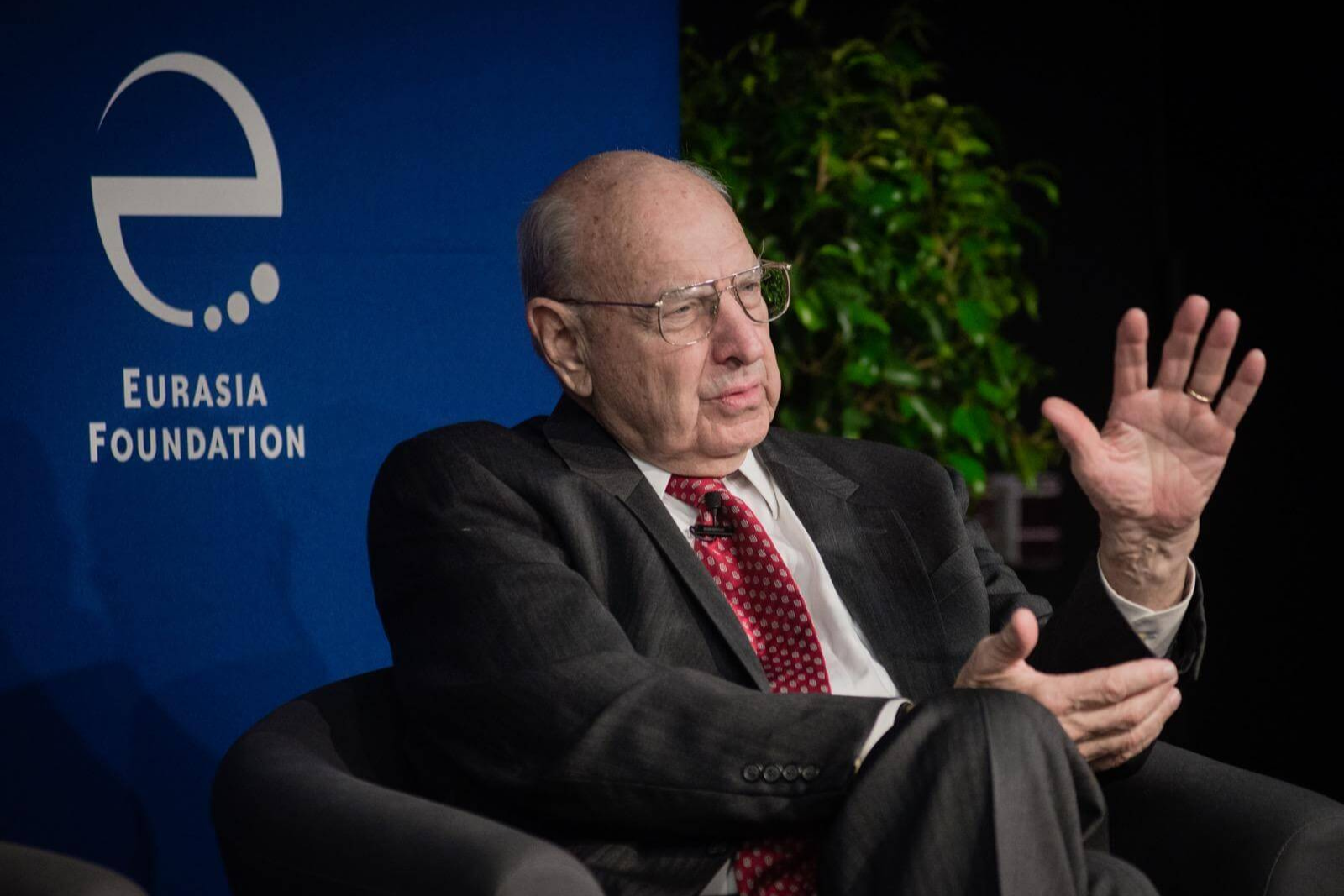 On Wednesday, October 13, Eurasia Foundation welcomed 25 new members into the Young Professionals Network (YPN) through a virtual welcome ceremony. The event began with opening remarks from Hrach Topalyan, EF's director of education, leadership, and exchange; Rob O'Donovan, vice president of programs; and Lisa Coll, EF president. The Honorable Thomas R. Pickering, vice chairman of Hills & Company and EF trustee, delivered keynote remarks.
In his speech, Ambassador Pickering drew on lessons learned from his five decades of experience as a U.S. diplomat. His remarks touched on future dynamics in the Eurasia region, the emergence of a multipolar world, inevitable adversity, and the importance of public service. Ambassador Pickering also stressed the importance of how the U.S. approaches other countries to seek out new opportunities in science, technology, and collaborative solutions to global issues like climate change and the COVID-19 pandemic. He remarked that domestic struggles in the U.S. point to the necessity of people learning to work together. Fellows participated in a Q&A session with the ambassador and met facilitators of the event in breakout room sessions.
This group is the tenth cohort to join YPN. Over the next nine months, these rising Eurasia experts and leaders will convene to engage in off-the-record discussions with seasoned professionals in diplomacy, policy, journalism, and government affairs. These discussions will focus on timely issues in the region and reflect the regional and industry interests of the fellows.
This year's cohort represents a diverse array of professional backgrounds, including consulting firms, think tanks, universities, governmental, non-governmental, and international organizations. It includes fellows from the Atlantic Council, IRI, DAI, Boston Consulting Group, the Department of State, USAID, CIPE, NED, PEN America, NARUC, the Department of Commerce, The National Interest, Albright Stonebridge Group, Freedom House, the Uyghur Human Rights Project, IMF, Chemonics, and UNDP. The new cohort of 13 men and 12 women represent nine countries, including Belarus, China, Denmark, Georgia, Taiwan, Turkey, the United Kingdom, the United States, and Uzbekistan. All have extensive education, work experience, and language skills relating to the Eurasian region.
EF's Board of Trustees established the Young Professionals Network in 2012 to honor EF's late board chair, Sarah Carey, for her pioneering spirit and deep connection to Russia and the Eurasia region. EF identifies rising leaders who share Sarah Carey's commitment to international engagement in the region and connects them with established professionals who can help mentor a new generation of politicians, diplomats, and analysts. During its ten year history, EF has welcomed 282 emerging professionals into the network.