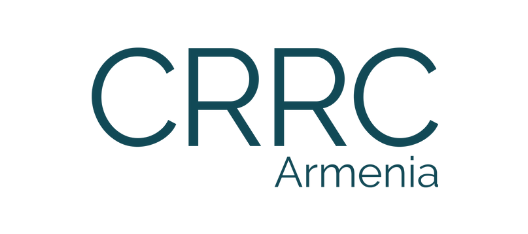 Caucasus Research Resource Center (CRRC) Armenia
Caucasus Research Resource Center (CRRC) Armenia is a regionally focused and nationally based independent, non-partisan research center that addresses national and regional socio-economic and political challenges via high-quality data collection, analysis, and enhancement of the scientific capacity of the research community.  
CRRC Armenia, together with its counterparts in Georgia and Azerbaijan, constitutes a network of research centers with the common goal to strengthen social science research and public policy analysis in the South Caucasus. The three centers were established in 2003 with financial support from the Carnegie Corporation of New York. Since 2013, CRRC Armenia and CRRC Georgia have operated as independent non-profit legal entities. CRRC Armenia is affiliated with Yerevan State University.