Young Leader Spurs Lifelong Learning in Turkmenistan
June 21, 2022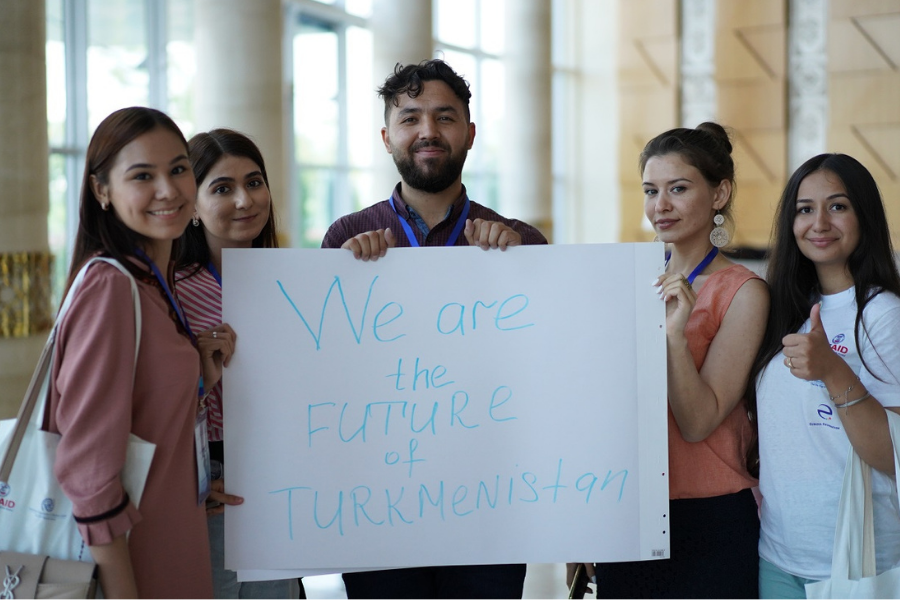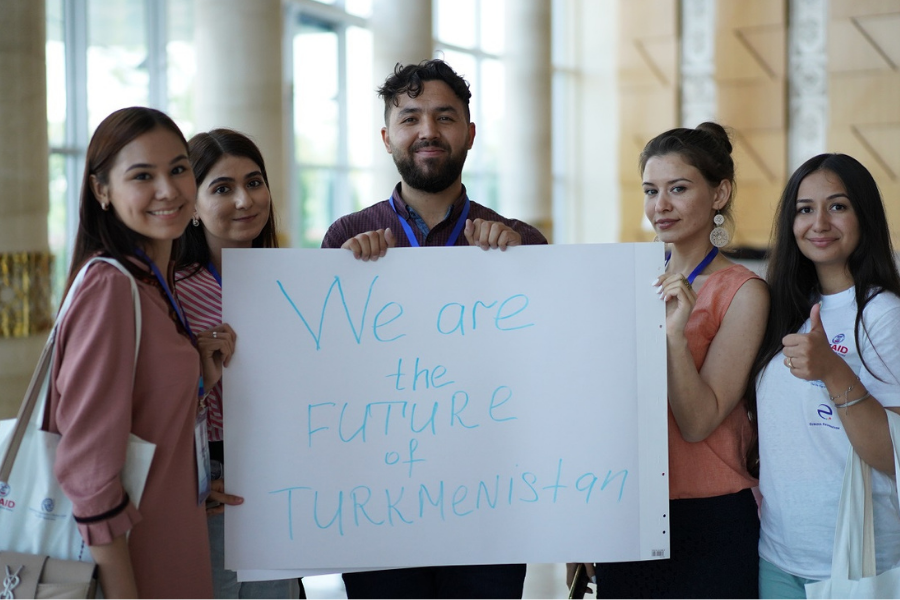 Yelena Gareyeva spent fruitful years studying abroad in Croatia, Italy, Kyrgyzstan, and the United States. In 2016, she returned to her hometown of Turkmenabad, Turkmenistan, to find that her days of international education were far from over.
Yelena found and joined the Central Asia Youth Leadership Academy (CAYLA), part of EF's Social Innovation in Central Asia (SICA) project. CAYLA offers diverse training programs, study tours, and networking opportunities that unite young leaders across Central Asia.
"When you communicate with people who are also eager to make a change, you feel inspired to spring into action," says Yelena. "I am motivated by building community and networking with people who share my passion."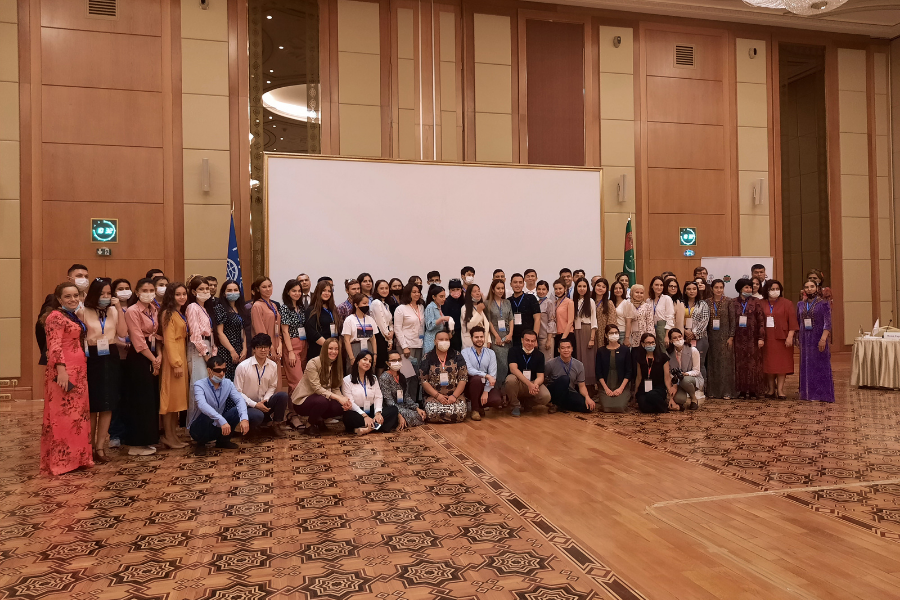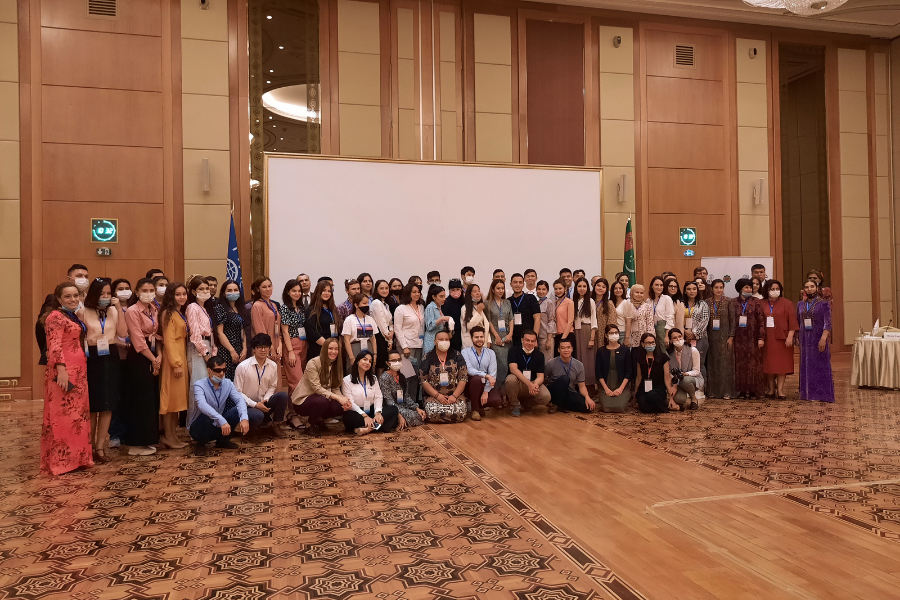 While many other young people in Turkmenabad did share her passion for continued growth and social change, opportunities were not accessible to many. Young people with pressing family commitments could not leave home to study abroad. Others could not spend the time or money to travel to in-person courses. And when the pandemic broke out, many of the existing learning opportunities became unsafe, as well as inaccessible.
Yelena decided to use her newly honed skills to learning opportunities accessible for the young people of Turkmenabad. Her approach would create virtual spaces for self-expression, education, and exploration, while also addressing problems created by physical and social isolation. After learning about social entrepreneurship and project management in CAYLA, she launched two projects: Healthy Lifestyle and Body, and the Young Professionals Network.
The Young Professionals Network connects 20 young professionals between the ages of 26 and 30 in an online format. The group comes together to explore educational opportunities and build relationships with peers two or three times each month. Yelena draws on her experience in CAYLA to support participants' professional development goals.
Within months, her Young Professionals Network amassed a dedicated online following. Shirin Eldasheva, an ambitious infectious disease doctor, was inspired to continue learning English through the network. She frequently attends sessions to practice her language and professional skills. Govher Umarova, an English teacher, offered to hold several free educational sessions for the network. She even began participating in American Corners, an educational project offering English language and teaching resources to Turkmen youth. All of the participants meet online and connect in group chats to share opportunities, pursue new jobs or internships, and establish social initiatives of their own.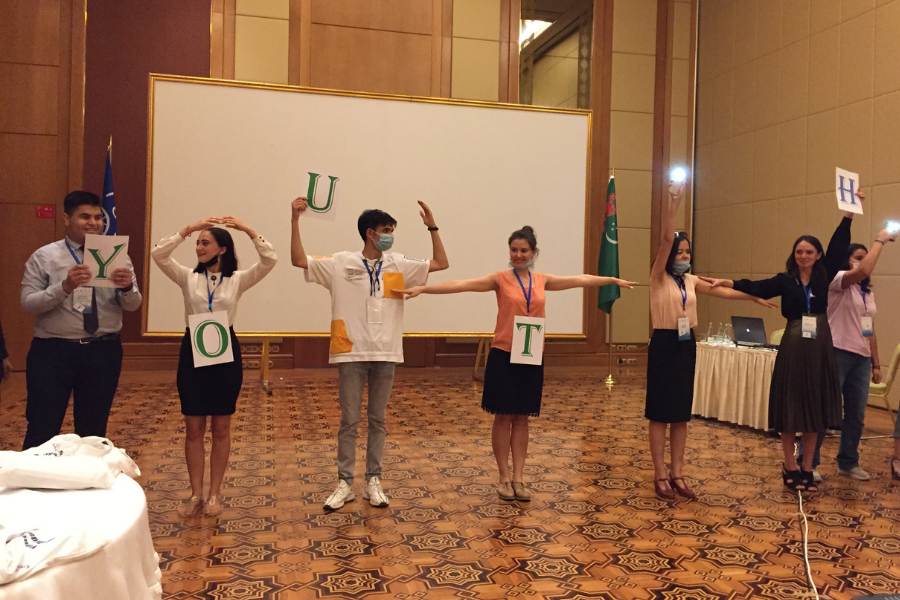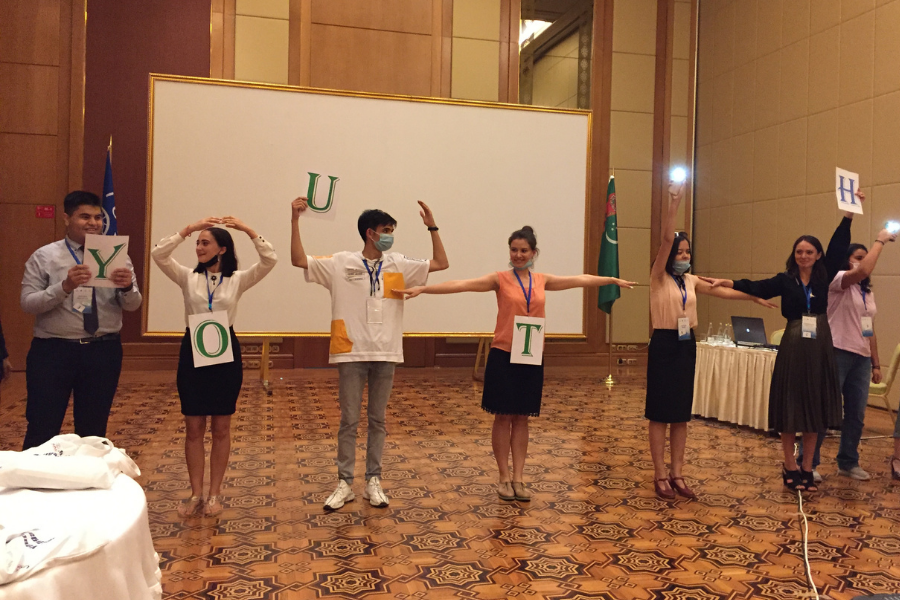 Yelena's second project, Healthy Lifestyle and Body, teaches 45 young people between 14 and 21 years old about proper nutrition, healthy lifestyle habits, and overall wellbeing tips. Participants share their knowledge with friends and family, encouraging their community to adopt healthy habits together. This movement is especially relevant as people spend long periods of time sitting at home during the COVID-19 pandemic.
"CAYLA equipped me with several important soft skills to develop my projects, like project management, critical thinking, and creative thinking," says Yelena. "But I also learned hard skills, like website creation, marketing, social media promotion, and sales. This approach is very important, because without both hard and soft skills, you can't effectively implement your concept."
Through her leadership, Yelena has helped over 60 people lead healthier, more connected lives. She is now expanding her team to cater to an ever-larger audience of youth across Turkmenistan.