Supporting Young Women through Social Enterprise in Turkmenistan
October 17, 2023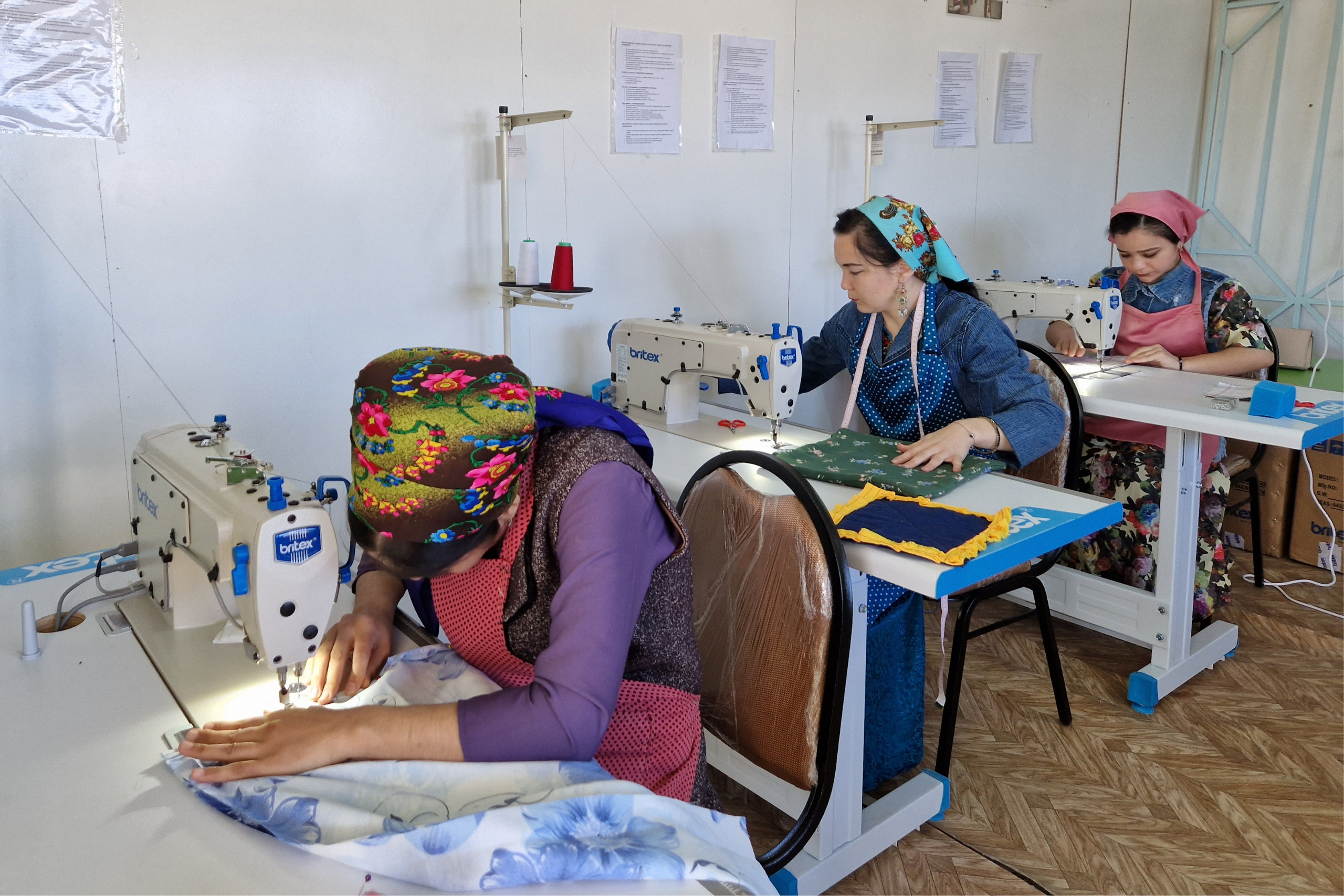 Gozel Muradaliyeva's passion for community development has propelled her throughout her career, beginning as a teacher and later as a dedicated community worker. As she gained valuable experience from participating in various initiatives, she always aspired to create something of her own. In 2014, her vision came to life with the establishment of Dap-Dessur ("Folk Art" in Turkmen), an organization committed to supporting young people and women through diverse skill development programs and projects. Through the collaborative efforts of the USAID-funded Social Innovation in Central Asia (SICA) program and the International Organization for Migration in Turkmenistan (IOM), Dap-Dessur launched a sewing workshop social enterprise. Within four months, the enterprise provided comprehensive training in sewing and tailoring to 45 women from vulnerable backgrounds. As part of this initiative, the women utilized their newfound skills to create 30 sets of children's clothes, which were then distributed to orphanages and children from low-income families.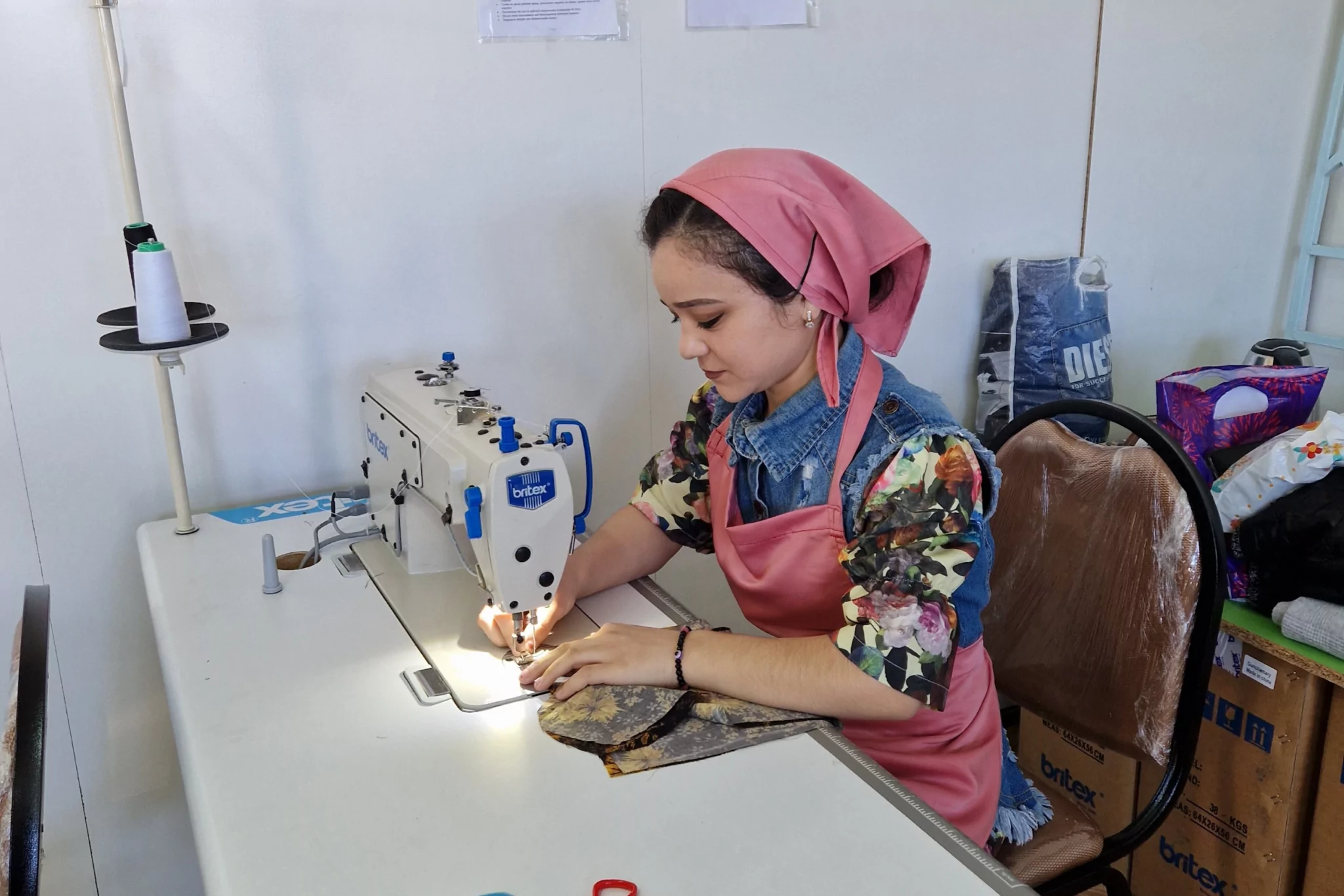 Gozel shares her heartfelt vision for Dap-Dessur: "From the very beginning, my passion has been to create a sewing atelier dedicated to young women, equipping them to uncover their potential, enhance employability, and foster self-reliance,"  she states. "It's disheartening to witness many girls graduating from school with uncertainty about their future, which often leads some to migrate and fall prey to exploitation. I wanted to change this by offering women an opportunity to explore their potential right here in our country. These young women possess incredible talents that deserve to be discovered and nurtured." 
In 2022, Gozel and her team won SICA's Youth Leadership Grant, which allowed them to launch sewing and tailoring courses for women in Mary district, in southeast Turkmenistan. As part of the project, the Dap-Dessur team developed a comprehensive training module on the basics of sewing. The team also dedicated efforts to ensure the long-term sustainability of the initiative by developing a viable business sustainability plan. 
"Overall, nine young women achieved financial independence. Three participants were employed within the newly opened atelier. The other six women secured employment at other private sewing businesses. Some of them even took the initiative to purchase their own sewing machines and pursue sewing and tailoring as a home-based business," Gozel explains.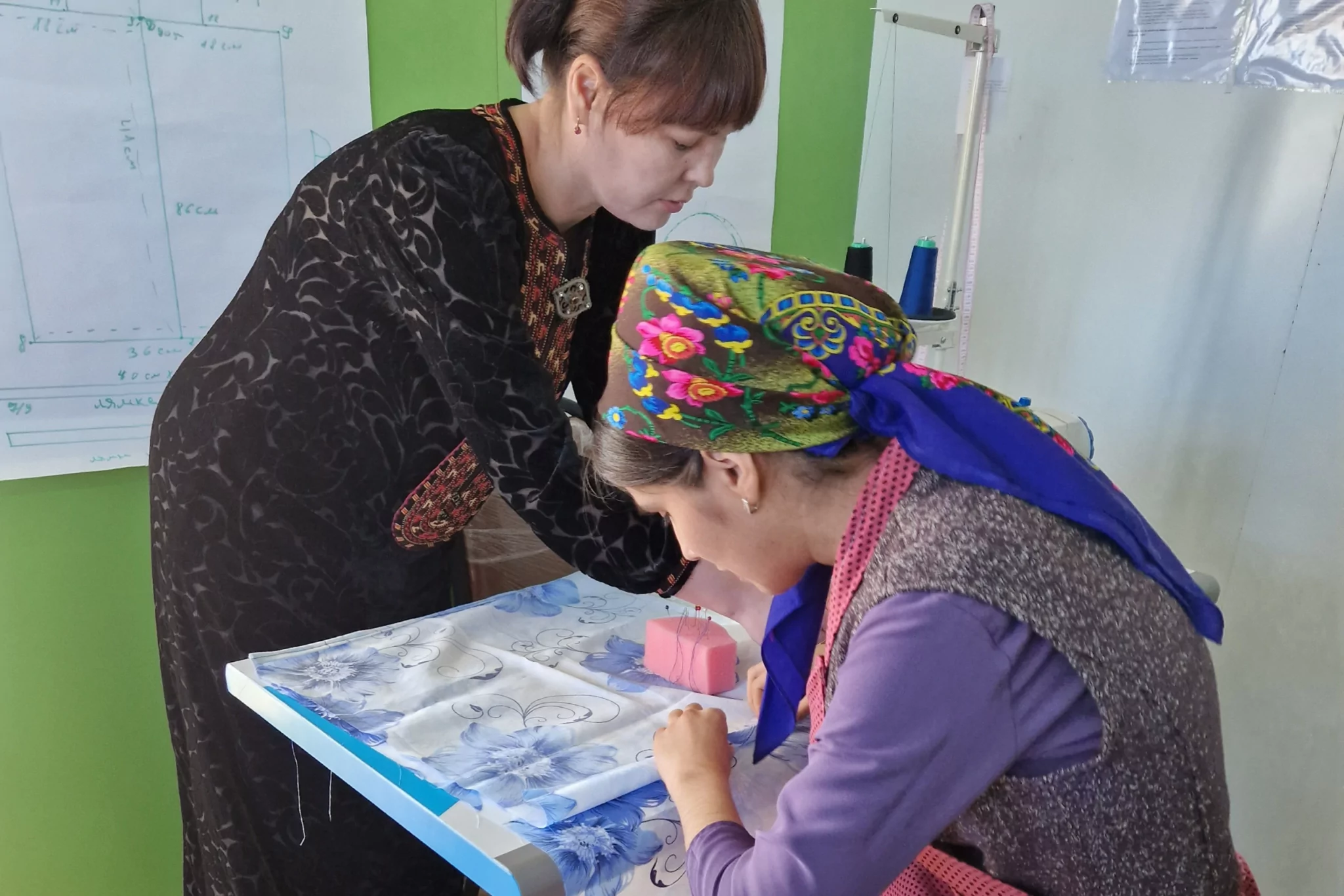 Enesh was one of the young women who participated in the project. "Sewing has always been a passion of mine, but unfortunately, I couldn't afford sewing classes. When my school friends told me about Dap-Dessur, I instantly recognized it as the opportunity I had been waiting for—a chance to finally learn the art of sewing," she says. "Within the course, I created a dress for myself and learned how to create clothes for children." 
Beyond skill development, the project also aimed to make a meaningful difference in the lives of low-income families. The sewing workshop produced and distributed 30 sets of children's clothes to orphanages and families in need.  
Reflecting on the impact of the project, Gozel expresses hope that the project provided "more than just clothes." She continues: "I am glad [the sessions] helped [participants] secure employment, acquire valuable skills, and find a supportive community for many women in need. I hope we will have many more projects supporting women and young people in Turkmenistan."