Paving the Way to a Cleaner City and a More Environmentally Conscious Community
January 31, 2022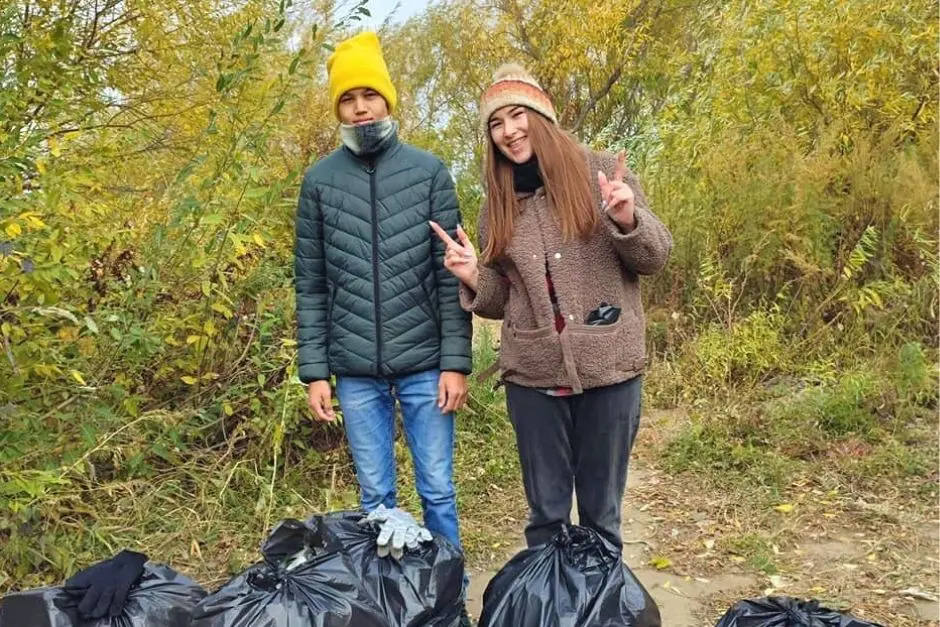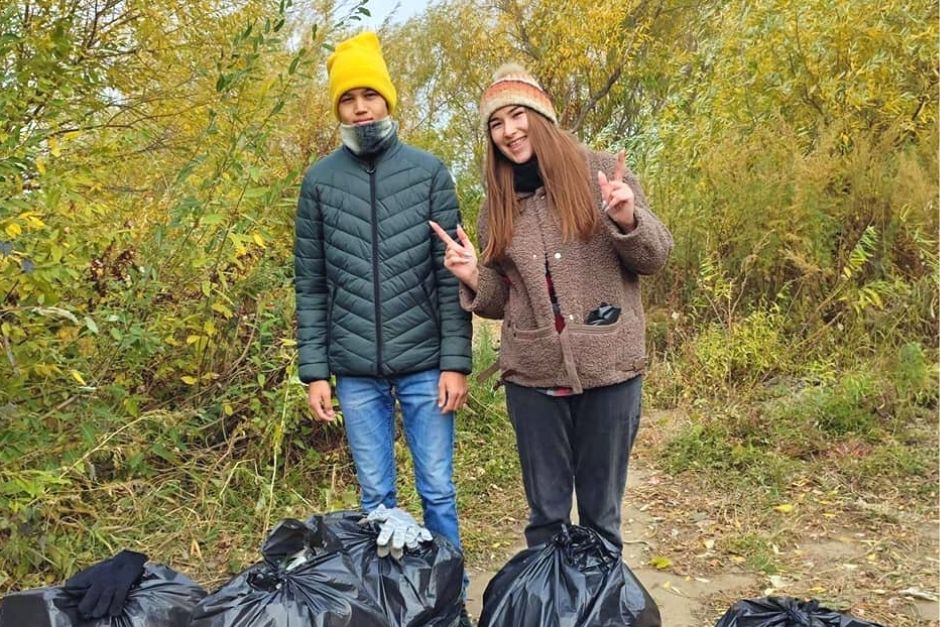 Kayirzhan Aisin is a young eco-activist from Petropavl, a small city in northern Kazakhstan. For the past nine years, Kayirzhan has dedicated himself to conserving local ecosystems.
"The environmental situation in my town was dire. Papers, empty bottles, and plastic bags littered the recreational areas of Petropavl. People seemed woefully unaware of how and what to recycle."
Galvanized by what he saw, Kayirzhan took the initiative to help his town and community. He founded Vtorsyrye, a company that collects broken and damaged electrical equipment, plastic, wastepaper, and other recyclable materials. To amplify his impact, Kayirzhan partnered with students from schools across the city. Each year, they collected and sorted recyclable materials and raised funds for people fighting cancer and other serious illnesses.
But for Kayirzhan, this was just the beginning.
"In my many interactions with students and other members of my community, I recognized the need for a space for citizens to come together to learn more about recycling and alternative ways of making our surroundings cleaner and more eco-friendly. I dreamt of helping more people, promoting recycling to a broader audience, and implementing more eco projects, all of which required funding."
When he learned of the Youth Leadership Grants (YLG) offered under EF's Social Innovation in Central Asia program, he jumped at the opportunity.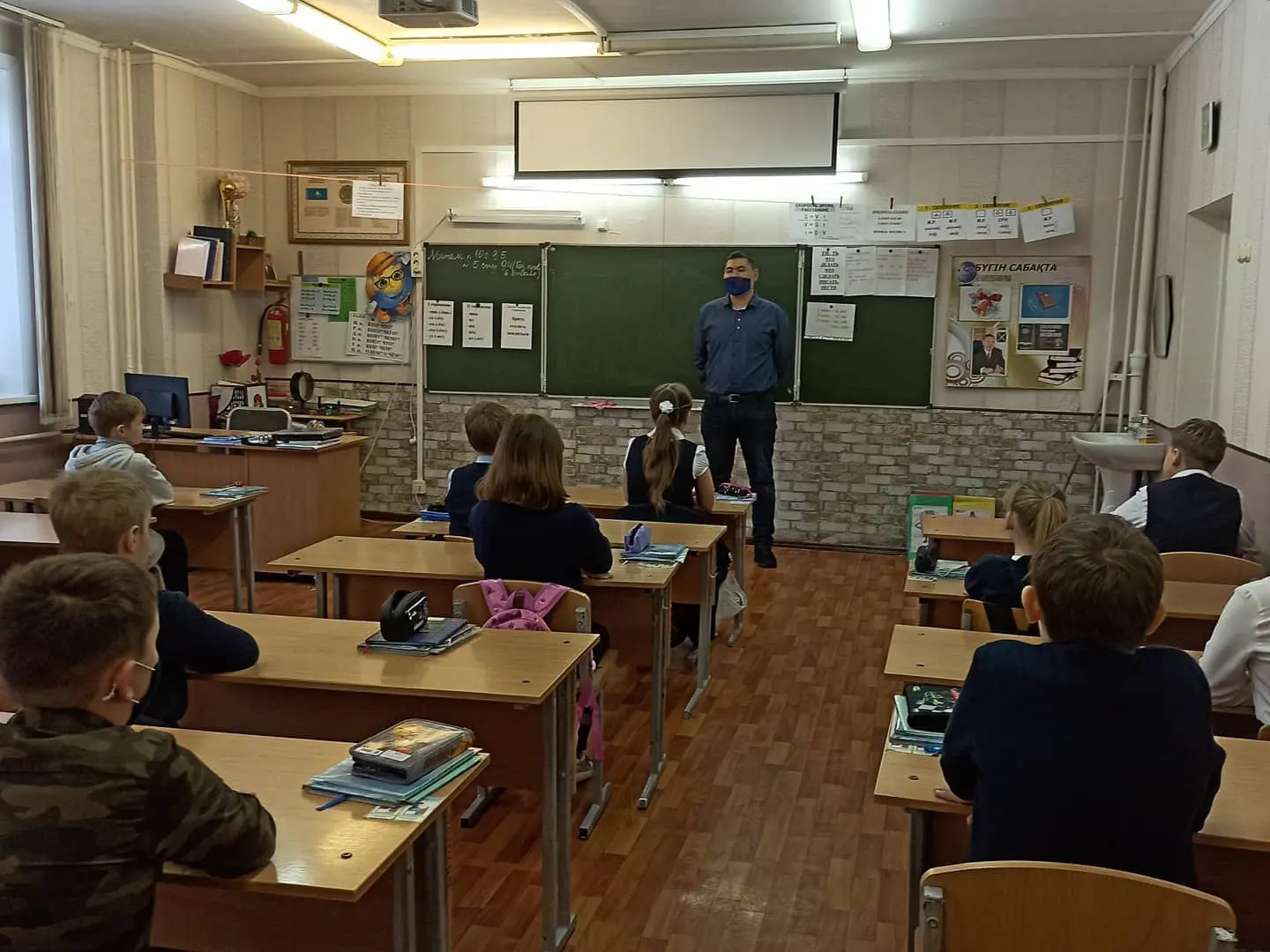 With YLG support, Kayirzhan launched Eco Life, an environmental stewardship program. Eco Life aims to improve the environmental situation in Petropavl by offering practical classes and hands-on opportunities to engage with and improve the environment.
"Eco Life works to reinforce the idea that making a change always starts with you," explains Kayirzhan. "With a sense of collective responsibility, there is a greater hope of building a strong and eco-friendly community."
Eco Life activities include environmental education, collection of recyclable materials, and their removal for processing and promotion of zero-waste principles. The project primarily works with schoolchildren to teach the next generation of environmental stewards about various types of waste and recycling methods. Under the umbrella of Eco Life, students formed the Green Help team, through which they installed recycling boxes in 23 schools across Petropavl.
"Under this initiative, students can continuously practice proper sorting methods," explains Kayirzhan. "We empty the boxes once they are full and send them to our sorting center."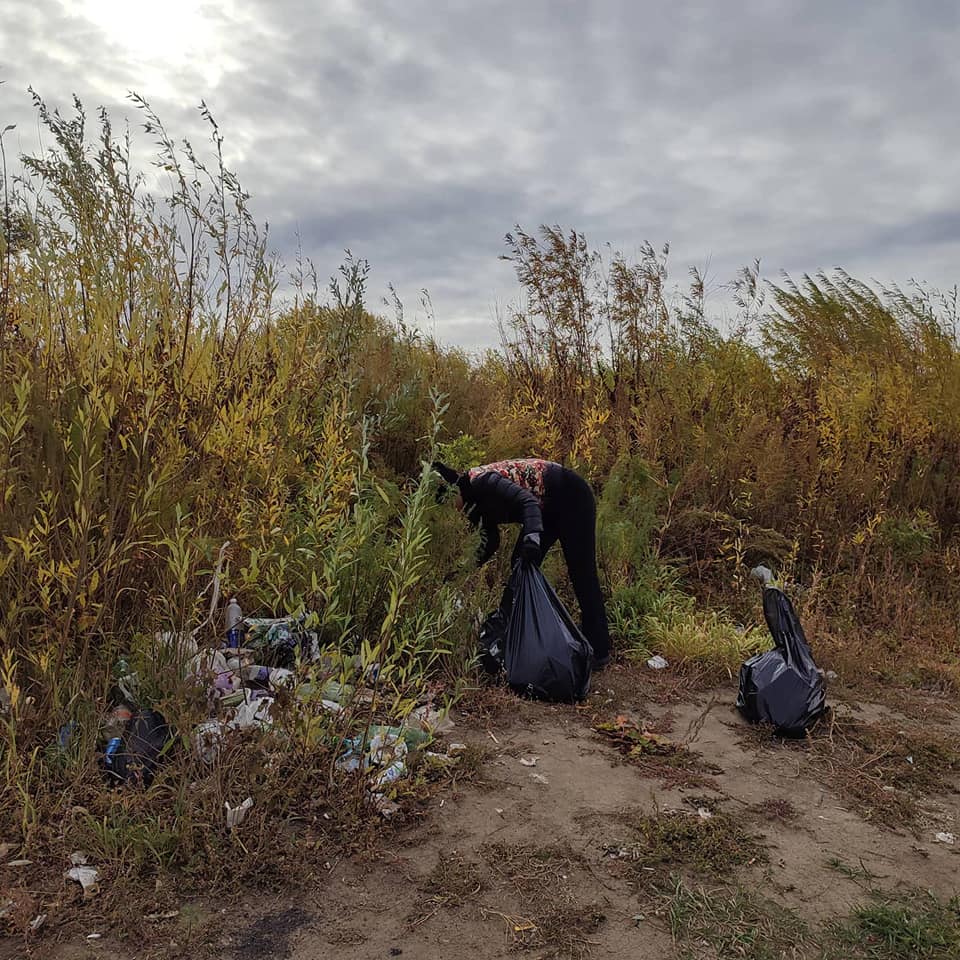 Kayirzhan soon realized that his project's impact would extend far beyond the students with whom he directly worked.
"After participating in the Green Help team, children tell their parents about the importance of recycling at home. We increasingly see whole families participating in recycling efforts."
In August 2021, Green Help, together with a local youth center, assembled a group of eco-volunteers. During the week, youth learned how to correctly separate waste. In early September, they put their knowledge into practice as they collected waste along the banks of the Ishim River in microdistrict 20 of Petropavl. Volunteers sorted the trash from the treasure, separating out the recyclables. That day, they collected 45 bags, 31 of which they brought to the local recycling plant.
Under Kayirzhan's leadership and with the help of the YLG, Eco Life continues to expand its impact throughout the city.
"With our SICA grant, we also launched Ekodozor, an initiative of active and socially responsible citizens who help to clean various parts of Petropavl," says Kayirzhan. "On average, 30 to 70 volunteers team up to collect waste, paper, and bottles on designated days." On 18 September, the Ekodozor team collected 70 kilograms of recyclable materials from the city beach, all of which was sent for recycling at the local plant.
"It is great to see volunteers share their ideas and passion for caring for our city and its surroundings," says Kayirzhan. "We are building a community where people can share their knowledge of recycling. We are helping people to realize the impact they make on the environment, and the impact they can have cleaning it up."