Nino Nanitashvili: EF's 2015 Bill Maynes Fellow
March 28, 2016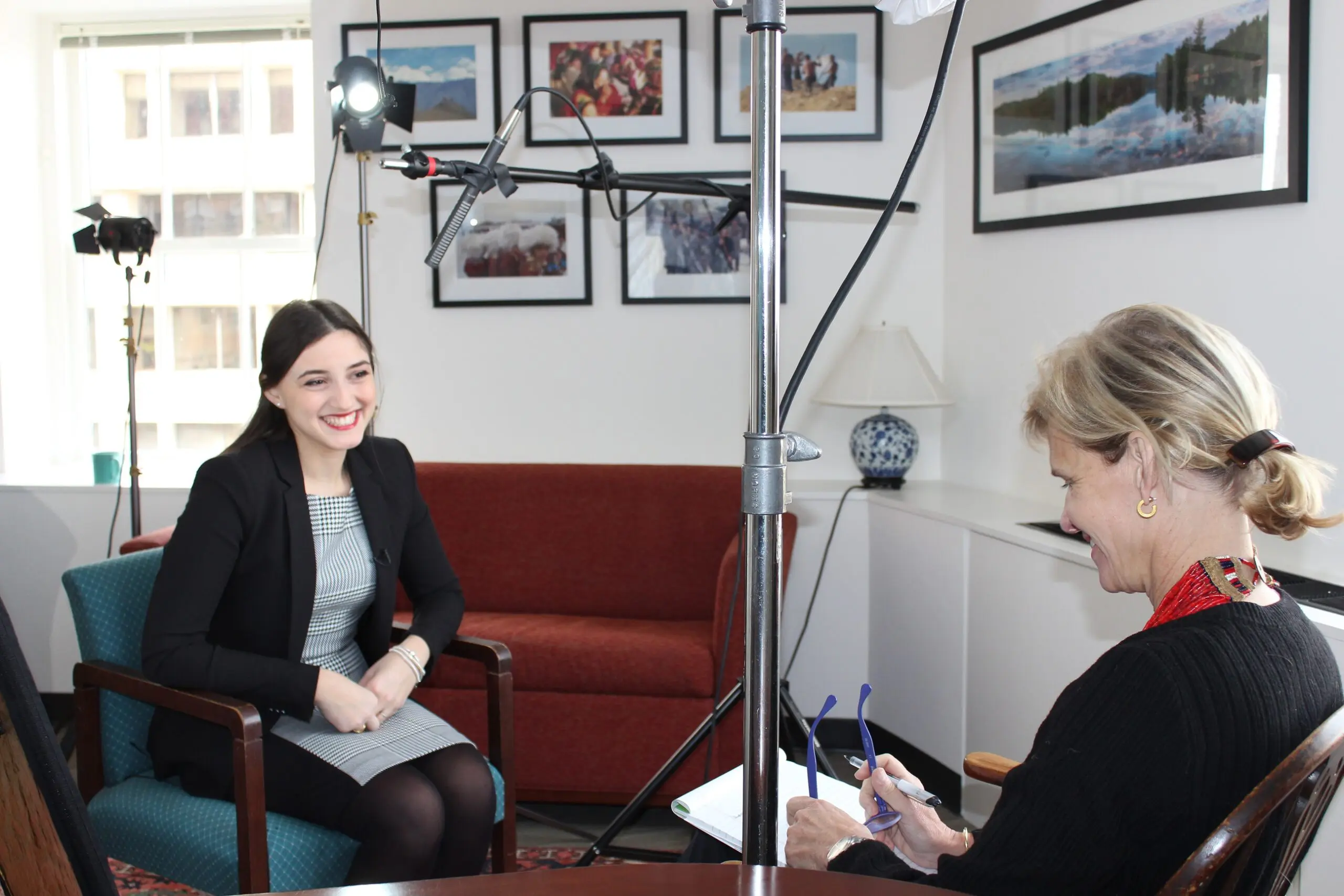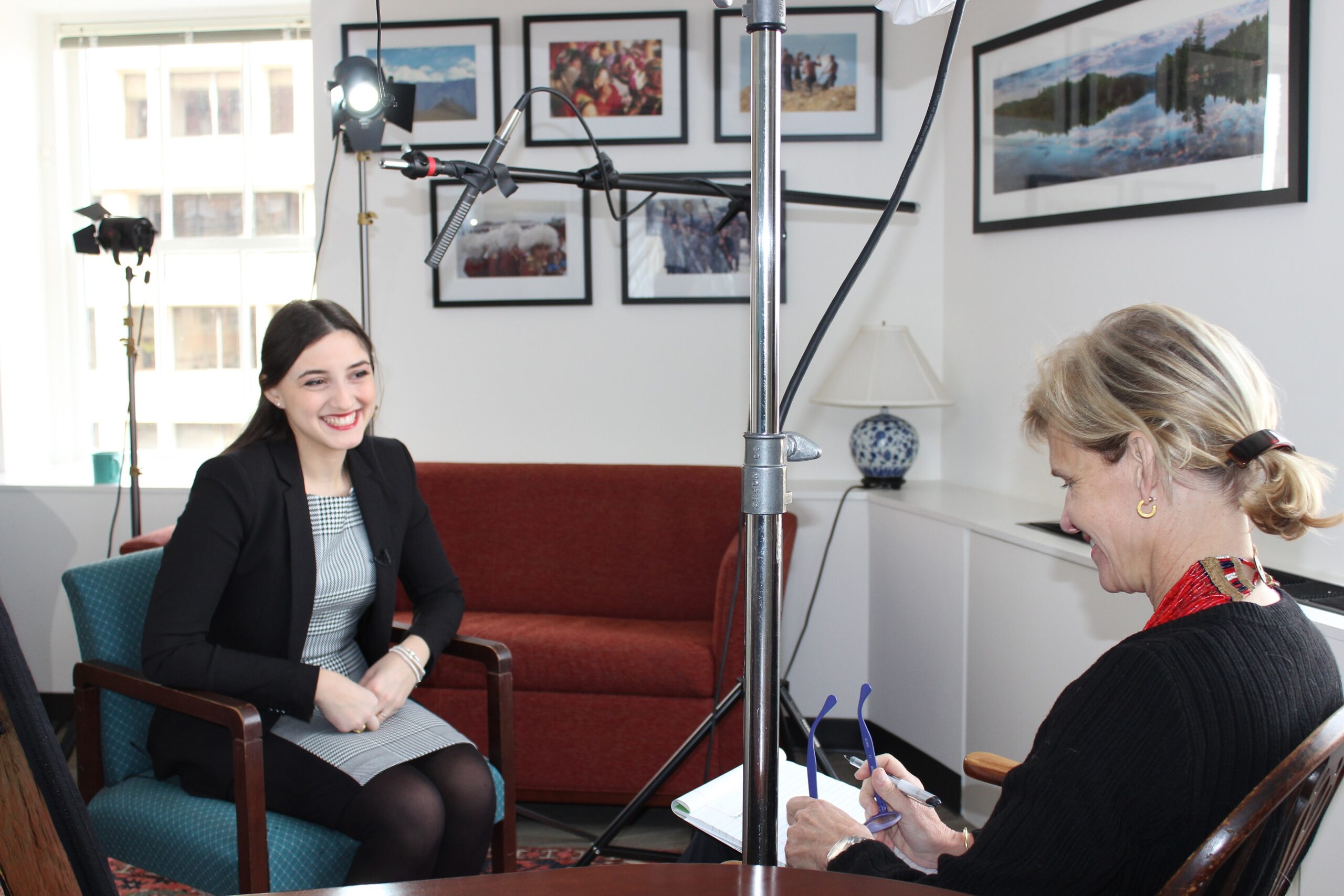 Nino Nanitashvili, who uses video games and technology to reach across Georgia's borders, spent two weeks in Washington last October as the Eurasia Foundation's 2015 Bill Maynes Fellow. In her work, Nino reaches out to young people separated by conflict to create a place where they can—virtually—meet.
As part of her fellowship, Nino met with tech and policy leaders in DC and New York City. Highlights included meetings with staff at the National Democratic Institute, gaming specialists at the PeaceTech Lab (part of the U.S. Institute of Peace), and executives at Google Ideas. Toward the end of her stay, Nino led a Google Hangout to talk about her work on bringing teenagers together via play.
Watch as she explains her projects. Nino began her work in gaming and conflict by bringing 35 young people from Georgia together with 35 from Abkhazia to play a customized version of Minecraft, the open-world building game. For the next phase of the project, Nino and her team designed a new video game, called Peace Park. She worked with web developers, designers and ethnographers to ensure that the world portrayed in Peace Park featured   cuisine, instruments and games specific to the Caucasus.
Nino and her team received widespread international recognition for their efforts and continue to explore how games can further the cause of peace. In addition to developing games for peace, Nino is also committed to increasing women's participation in the tech sphere, and hopes to expand her work to rural parts of Georgia.