Going the Distance for Cross-Cultural Understanding
July 31, 2017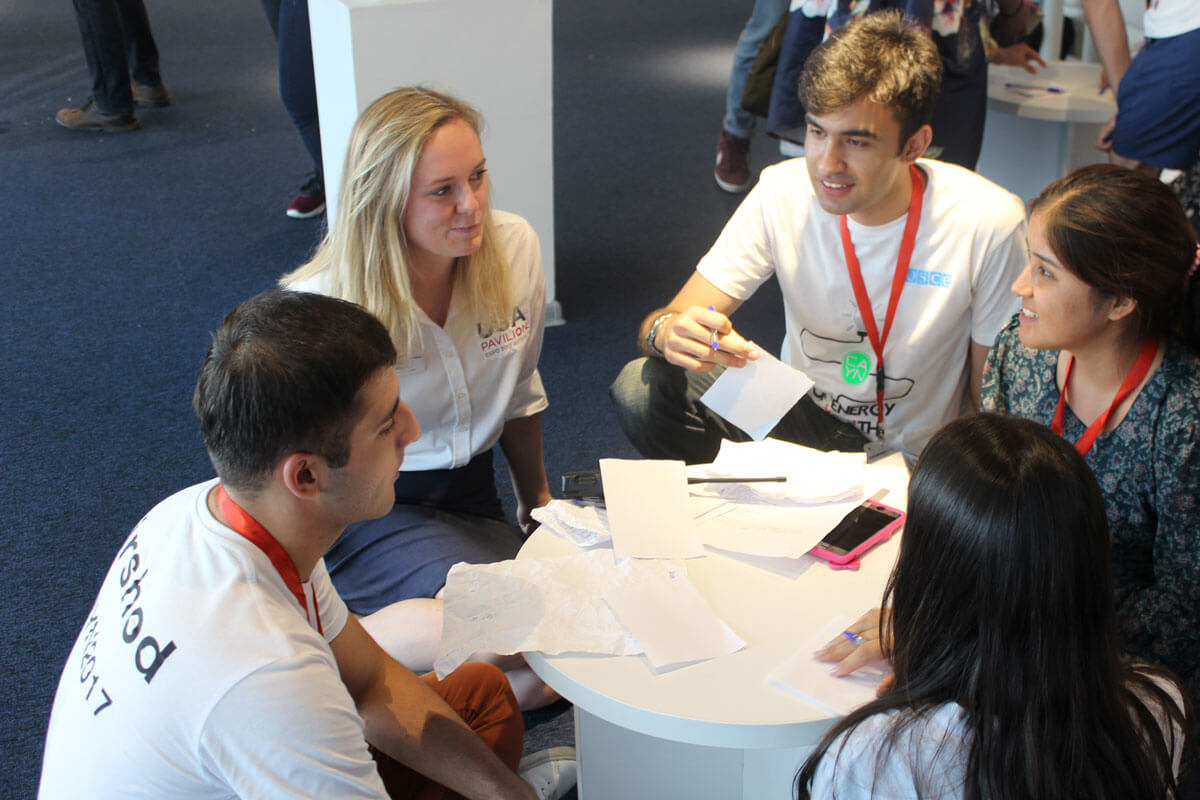 6,456 miles. That's how far it is from the U.S. to Kazakhstan, where 14 American students met with 30 Central Asian students. United by a desire to understand and explore their world, these students came together for an evening of discussion, VIP access, team building activities, fun, and friendship.
"I'm loving Kazakhstan," said Mary Catherine Conway, a University of Ohio student majoring in business, economics, and Russian. "I never thought I'd get so far away from the U.S.! "These experiences help you grow as a person and form real connections with people and places you may have only about."
(Video courtesy of USA Pavilion Expo 2017)
"I get that kick of motivation when I meet peers and we get to communicate and talk, said Egshiglen "Eggie" Saule, a medical student at the Mongolian University of Medical Science. "It motivates me [to do] the things I want to do. We've made new friends from different countries, but we have similar experiences."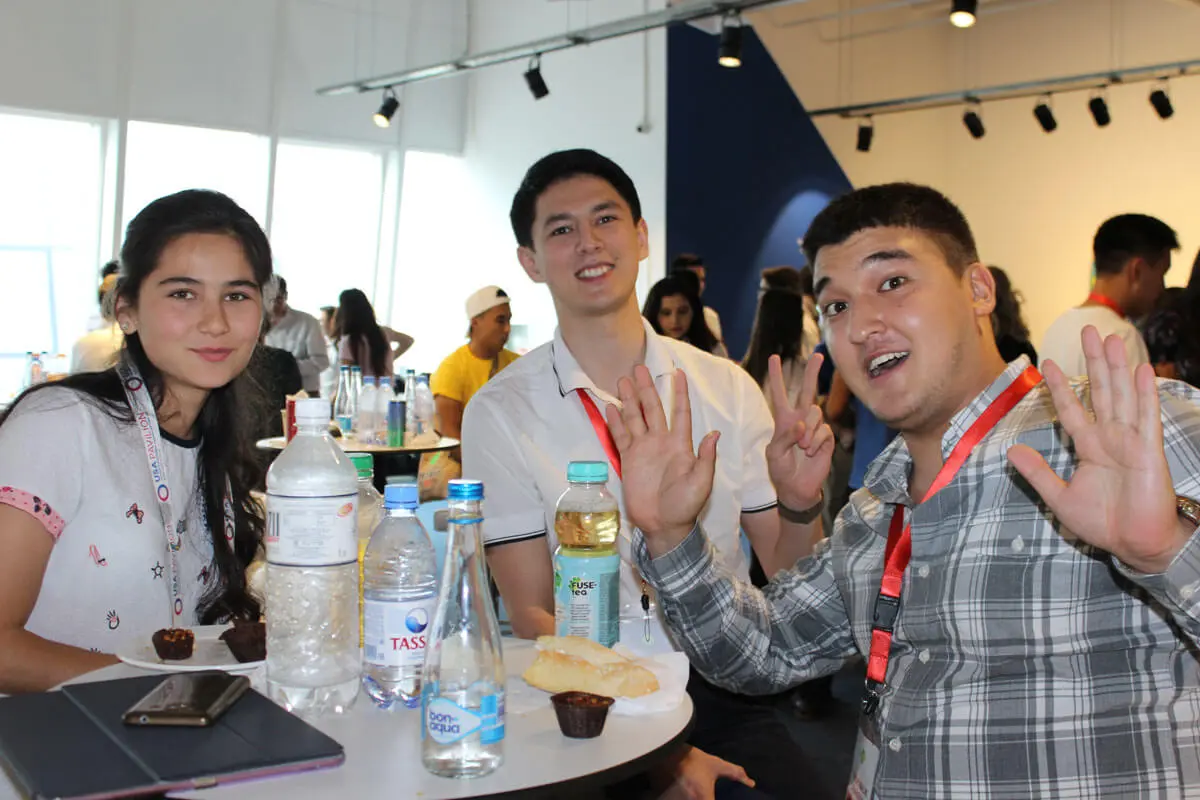 Conway, Saule, and the American and Central Asian students met at a networking event organized by Eurasia Foundation and its partners in the USA Pavilion at Expo 2017 Astana and the OSCE's Central Asian Youth Network. The honorables George A. Krol, U.S. Ambassador to Kazakhstan and György Szabó, head of the OSCE Programme Office in Astana spoke to the students, along with Aziza Umarova of the UNDP Global Centre of Public Service Excellence in Sinagpore.
"Events like these are a great way to foster teamwork, an exchange of ideas, and friendships between future generations of leaders from the United States and the Central Asian region," said Britt Natalia, media and outreach consultant for the USA Pavilion at Astana World Expo 2017. "The highlight was seeing the student ambassadors and Central Asian Youth Network members exercise their problem-solving skills and then celebrate their successes together. It is important to give people the opportunity to bond through collaborative activities, because shared, universal human experiences like this help bridge perceived divides, cultural and otherwise."
"The Central Asian Youth Network was founded to help promote connections between the future young leaders in Central Asia," said Colin McCullough, a Political Officer with the OSCE Programme Office in Astana who works with the Central Asian Youth Network. "We were pleased to work with Eurasia Foundation to include the U.S. Student Ambassadors from Expo 2017 to the growing network. The event gave all the students a chance to meet a variety of people from all over the world and help promote cultural exchange. Moreover, the students had a lot of fun getting to know each other and we hope they will continue to develop the friendships they made."
"These two groups were open to each other even before they met," said Laurens Ayvazian, EF's director of education, leadership and exchange. "They were thirsty for a rich and varied multi-cultural experience, and Astana and Expo became that cultural crossroads to explore each other's worlds."
Cross cultural exchange helps to develop young people to lead in a globalized world, build effective networks, promote mutual understanding, and to challenge their assumptions about the world. Bringing together young people from countries as far apart as Kazakhstan, Kyrgyzstan, Mongolia, Turkmenistan, Kyrgyzstan, Tajikistan, Uzbekistan, and the U.S. helps to open the world for young people as they seek their places and professional lives in it.
"Talking to people is the best way to get to know them and to solve the problems of our countries," said Azamat Omuraliev from Kyrgyzstan, a math and computer science major at Utrecht University. "The everyday perspectives and discussing issues. It helps you realize other perspectives you may have overlooked and gives you better insights into other countries."
In addition to expanding their knowledge of people, culture, and geography, exchange opportunities help young adults develop the skills they need to make valuable contributions, to be heard, and to earn respect.
"These activities facilitate talking to and relating to lots of different people over different topics", said Student Ambassador Paulina Knoblock, a political science major at the University of Michigan. "It helps us to bond over shared experiences and find things in common, then we can move into deeper topics and conversations, like business and politics, to build relationships"
"Underneath is a real human connection and gain a sense that what you thought you knew may not be true and understand that you may not be always right," said Conway. "Once you learn that, you learn where you fit in with this giant picture."
"(Exchange) shows you the point of politeness," said Knoblock. "(initial conversations) may not be deep in themselves, but they build ties with other people."