Finding Community in a Crisis: Supporting Youth Mental Health in Kazakhstan
June 11, 2021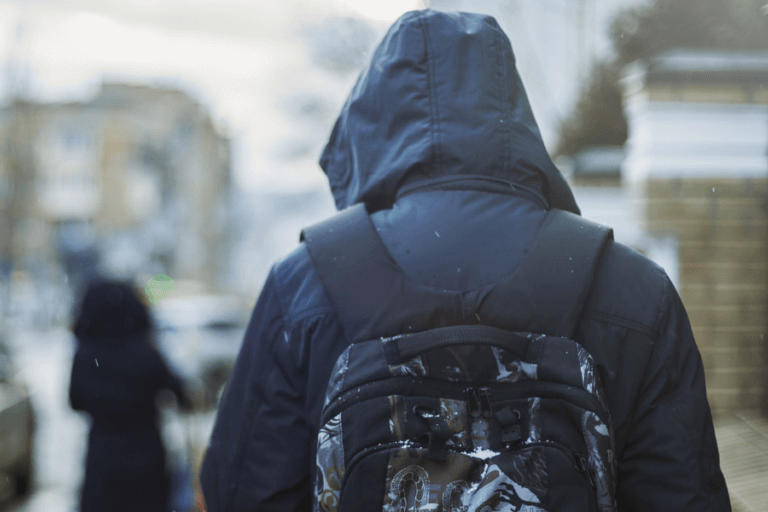 Warning: This article discusses mental health and self-harm.
Arman* is a 17-year-old high school student from Almaty, Kazakhstan. An avid sportsman, he achieved his dream of playing professionally for the city's youth basketball club. Arman reached this goal despite having to overcome many personal challenges along the way.
His high drive to succeed has propelled him, but as a teenager in Kazakhstan, Arman is quietly at risk of suicide. According to the World Health Organization, Kazakhstan ranks third in the world and highest among all Central Asian countries in rates of youth suicide.
This situation is driven in part by poor understanding of mental health and inadequate public services and education resources devoted to mental healthcare.
The crisis was further aggravated by the COVID-19 pandemic. Lockdown and self-isolation regimes prompted a crisis in mental well-being, which in turn caused the number of suicides in Kazakhstan to increase to even higher levels than before.
With support from Eurasia Foundation's Civil Society Support Program in Central Asia, Almaty-based private foundation Just Support launched the Voices of Youth project to address this national tragedy. The initiative launched in October 2020 with a WhatsApp group for Kazakhstani teens like Arman. The group facilitated expert consultations about life skills that are not taught at school, such as how to handle bullying, deal with loneliness, and cope with the many powerful emotions teenagers experience. Mental health experts—including top specialists of the city in psychology, pedagogy, addiction, and personal safety—offered their services, which might not have been available to youth otherwise.
The project was able to provide tailored psychological support to individual project participants, including Arman. Experts noticed that Arman seemed to be under tremendous stress and was showing signs of a potential emotional breakdown. They talked with him and were able to trace a chain of conflicts and lack of understanding from those close to him, which had been building up for years.
"It was very difficult to get along with my parents. I felt very stressed and had to move out. I found myself housing, food, and a job. However, instead of any talk about reconciliation, my parents gave me an ultimatum: either I return, or I will be sent to a juvenile institute. I was scared and did not know what to do. Voices of Youth experts reassured me about the rights and the legal protection that I have. They helped me to mediate the conflict by involving the school, my parents, and me in a discussion, which was very helpful. I am very grateful that I found help and such tremendous support," explained Arman.
The involvement of third parties helped balance power dynamics, positively influencing Arman's parents' attitude and allowing them to recognize their role in the situation. Experts mediated the conflict with a clear perspective on the rights and psychological support needs of everyone involved.
Within the project, teens on the platform also filmed videos about how to cope with grief, to be alone, to develop emotional intelligence, to maintain online friendships, and more, which they shared with friends, family, and peers. In total, the project released twelve videos in which a teenager and an expert discussed a topic on equal footing. Videos covered the most acute topics troubling teenagers, like how to control emotions, value differences, listen to yourself, and ask for help. The videos have already reached more than 5,000 people through the project's social media channels. Just Support has also distributed them to Almaty schools through the city's Education Department.
Arman's experience is just one of the many similar tales of Kazakhstani adolescents in dire need of specialized psychological help and support for mental well-being. So far, 53 teenagers have taken part in the project and made their voices heard. Eighty percent of participants found a supporting community in Voices of Youth and have remained in the group even after the completion of the project. Now on a volunteer basis, expert psychologists continue to provide one-on-one consultations to the youth involved.
Kristina*, another participant of the project, expressed her appreciation for what Voices of Youth had to offer: "Being a teenager, I experienced a lot of struggles such as not being accepted, understood, and supported. For me personally, and for all other project participants, the project really helped me to open up and learn how to boldly express my opinion, but at the same time, to consider the opinions of other people. I learned that it is okay to be different and that everyone is different, and therefore there will be many different opinions. I learned to understand and accept myself. This project taught us 'tips' for life that are extremely important to every teenager and adolescent."
*Names have been changed to protect individuals' privacy