Debate.kz Bridges Rural-Urban Divide, Creates Opportunities for Kazakh-Speaking Youth
June 15, 2023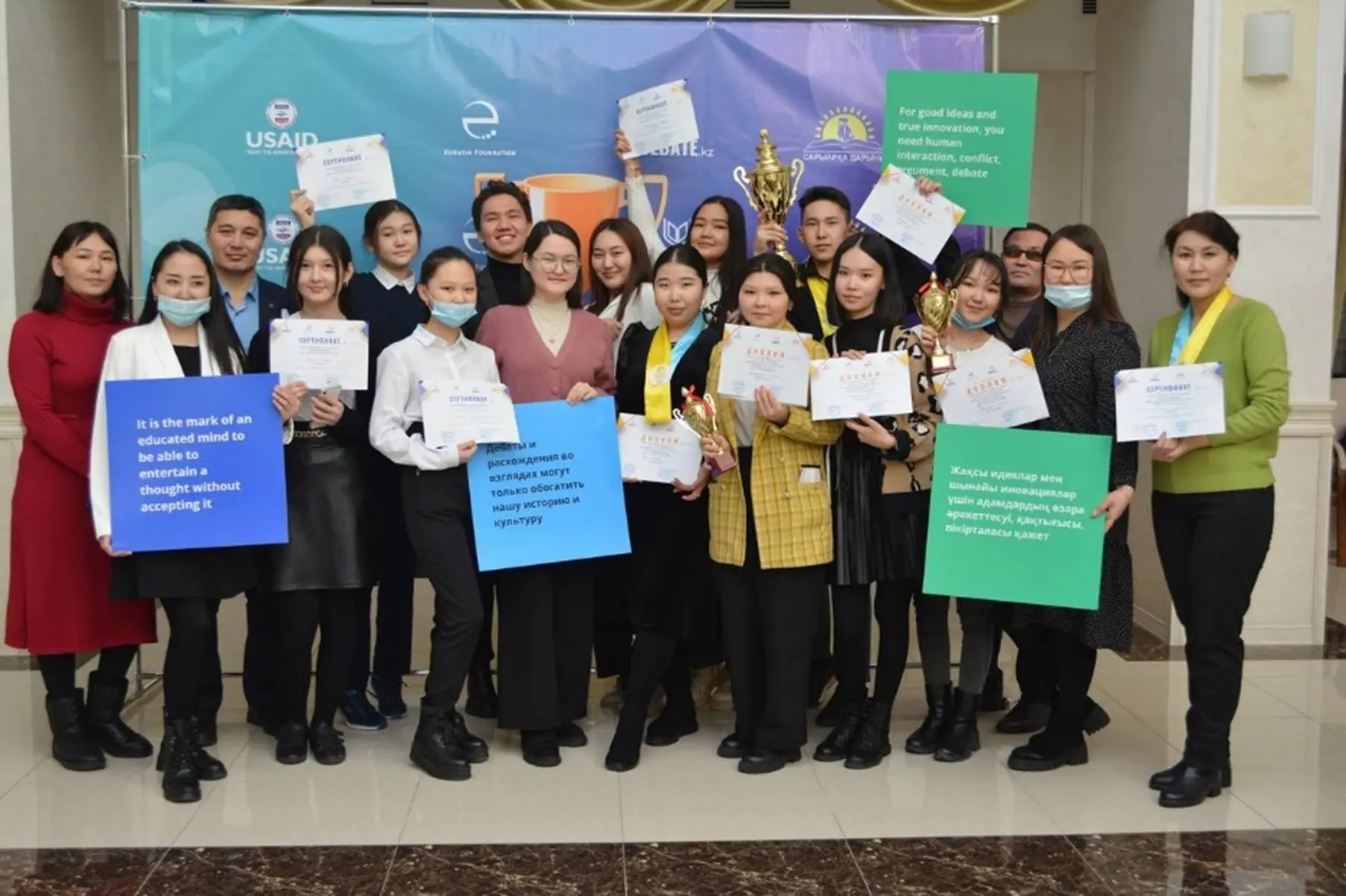 Zhandos Meirmanov hails from Karagandy, an industrial city in the heart of Kazakhstan. Growing up, Zhandos studied in a Kazakh-language school and spoke Kazakh at home. At university, he joined the local debate club. This political science major credits debate for honing his communication, argumentation, and problem-solving skills. The catch? Debates only took place in Russian.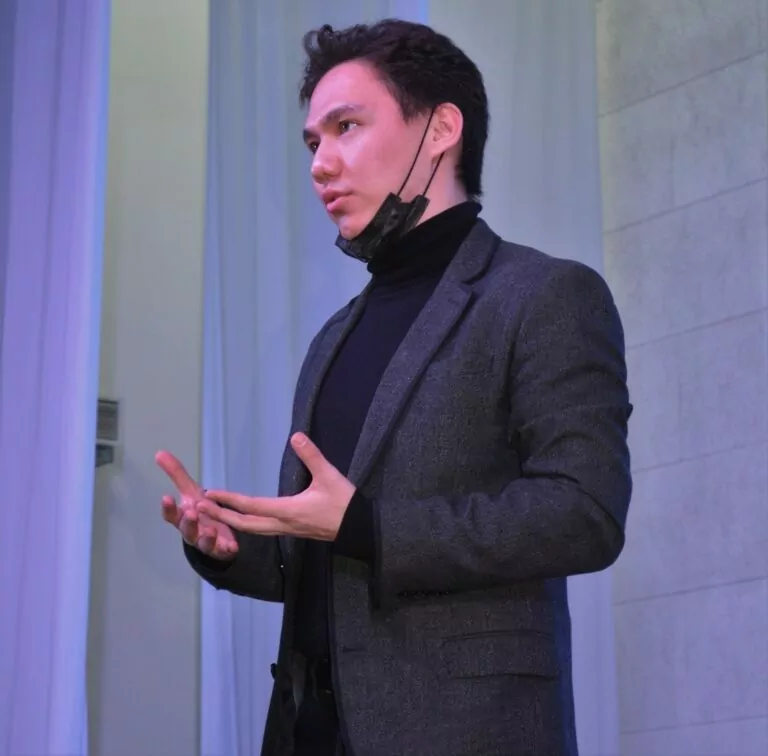 This gap speaks to a broader pattern across Kazakhstan of reduced educational resources available in the Kazakh language. This discrepancy results in educational and professional disparities between Kazakh- and Russian-speaking youth, particularly in already under-resourced rural areas, where Kazakh language dominates.  
In 2020, Zhandos joined EF's Social Innovation in Central Asia (SICA) Central Asia Youth Leadership Academy (CAYLA), intent on cultivating the requisite skills to address this problem. Recounting his experience, Zhandos calls CAYLA "an all-inclusive program, as it accompanies each participant on their journey from a seed of an idea to project implementation."
Upon graduation, Zhandos won a CAYLA Youth Leadership Grant to launch Debate.kz. Debate.kz promotes Kazakh-language debate clubs to hone critical thinking and leadership skills among Kazakh-speaking youth. The program specifically targets youth in rural and hard-to-reach areas.
"Debates help Kazakh youth to not only learn about social issues, but also to feel involved by discussing and critically assessing them. They are a critical tool for the development of future leaders of public opinion," says Zhandos.
Since launching Debate.kz two years ago, Zhandos and his team have trained 300 students and 40 teachers in critical thinking and debate. They created video tutorials and an educational manual, approved by the Department of Education of the Karagandy region. The project has spurred the development of more than 30 debate clubs in the Karagandy, Turkestan, and Atyrau regions, which have attracted more than 600 active members. These clubs have in turn staged six interregional debate tournaments on topics including media literacy, human rights, economics, feminism, and more.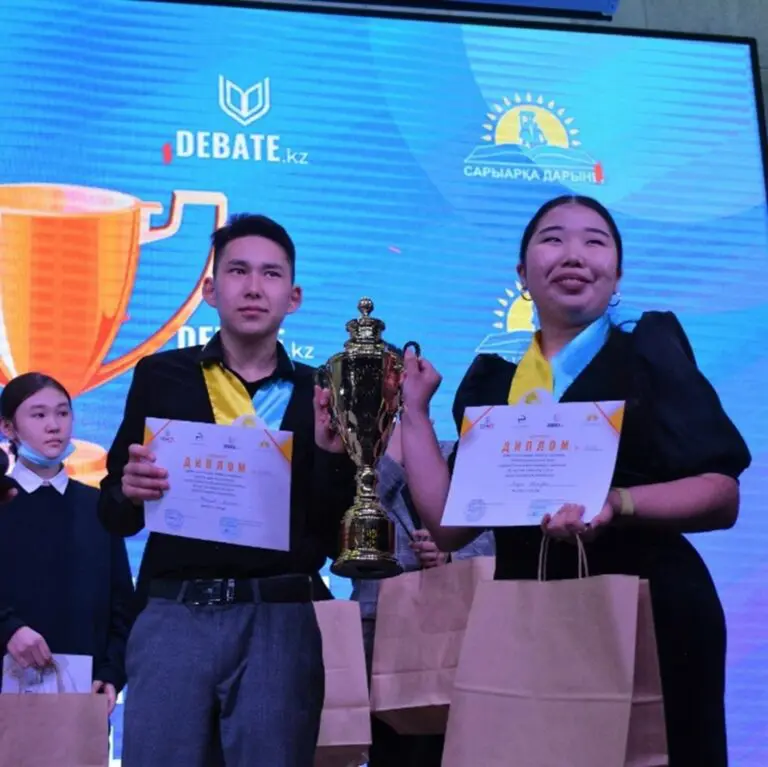 "Debate has helped me become more confident in myself and my ideas," says Serikbay Bibigulsim, a high-school student in Karagandy who participated in a Debate.kz tournament. "My argumentation skills have become an order of magnitude higher. Preparing for the tournament, I began to better understand the problems of my community, my country, and the world. My friends and I now want to open a permanent debate club at our school."
The movement has been met with broad government support, with Askhat Aimagambetov, Minister of Education and Science of the Republic of Kazakhstan, describing debate as "not only an intellectual role-playing game, but a real educational technology." The Minister further emphasized that "success in debate does not depend on the social status of a family or one's place of birth. The main thing here is a person's outlook, character, desire and motivation to defend their position."
Inspired by the results of his project within Karagandy, Zhandos next applied for and won a SICA Innovative Solutions Grant to expand his project to the national scale. He is presently working on the development of debate communities across Kazakhstan.  
"When young people feel injustice, they must be able to speak about it," says Zhandos. "It is important that they be able to articulate their views on injustice in education, ecology, medicine, and more. With Debate.kz, they can do just that."