Creating a Community of Change in Kuwait
March 14, 2016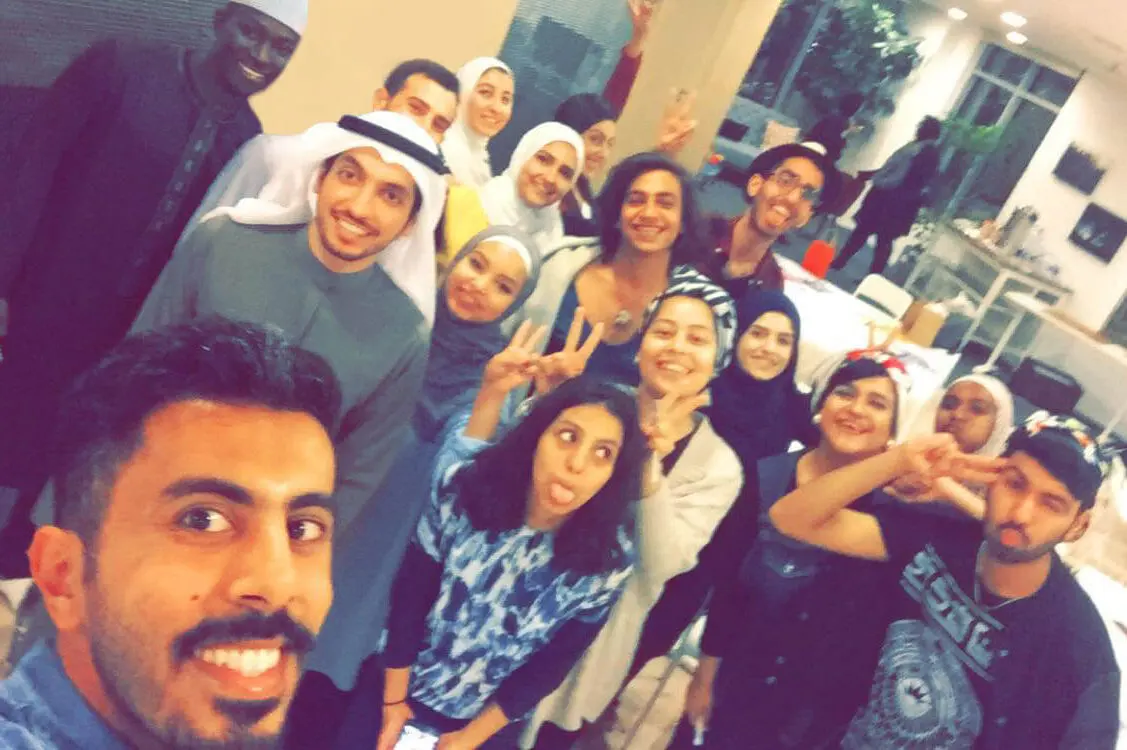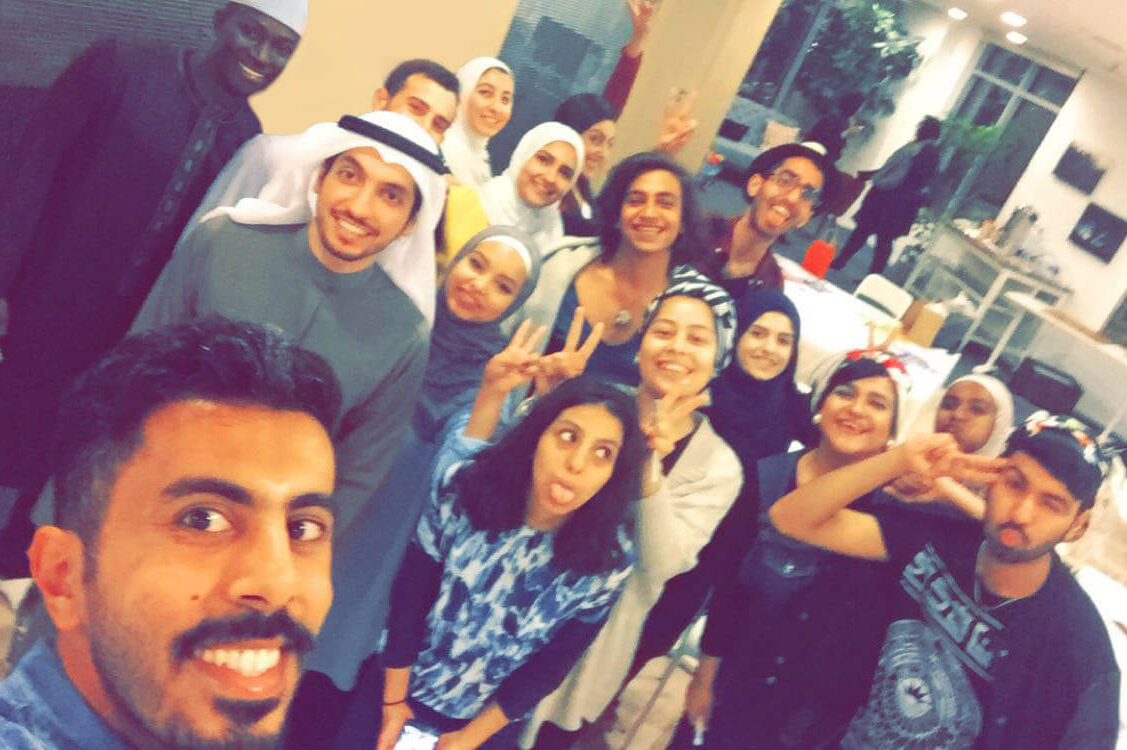 n-mu. In Arabic it means, "I grow." Abdullah Alkhonaini, a 29-year-old civic activist and personal trainer, says the program's name immediately caught his attention. n-mu is a pilot program that aims to bring diverse groups of young people in Kuwait into the civic arena. It is designed and implemented by Eurasia Foundation in collaboration with a local partner, en.v.
"In Kuwait, there is a thirst for this kind of activity and engagement," Alkhonaini says. "[Many young people] have the feeling that they would love to change things but don't really know how or where to start. So n-mu fits perfectly."
Alkhonaini is one of seven Kuwaitis chosen to train and mentor groups of civic-minded youth aged 18 to 30. In October 2015, he joined other local change-makers for the inaugural "training of trainers" (ToT). Alkhonaini and his peers come from a diverse array of backgrounds — among them are a chef, a small business owner, a science fiction writer, and a scientist. They were selected by en.v for their passion and commitment to the growth of Kuwait and because of their active local involvement. Alkhonaini previously worked on the Sout Al Kuwait campaign, which promotes voting in parliamentary elections, and co-founded Raqib50, a non-profit that holds parlimentarians accountable by making their voting records accessible to the public.
Engaging youth is key for Kuwait's future. People under 34 comprise 60 percent of the Kuwaiti population, but they often lack the opportunities and skills to contribute meaningfully to their country's advancement. Through youth-led trainings and support for small-scale initiatives, n-mu aims to create a close-knit community of young civic actors working collectively towards positive change.
Learning Through Reflection
Through collaboration with international, regional, and local experts, EF developed a dynamic and interactive curriculum for n-mu. To ensure the training content was locally relevant, EF and en.v conducted an online youth survey and focus groups at local universities and NGOs. The responses informed the curriculum design and shed light on the issues that most concern Kuwaiti youth, including environmental protection, promoting diversity and mutual respect, cultural preservation, and youth empowerment.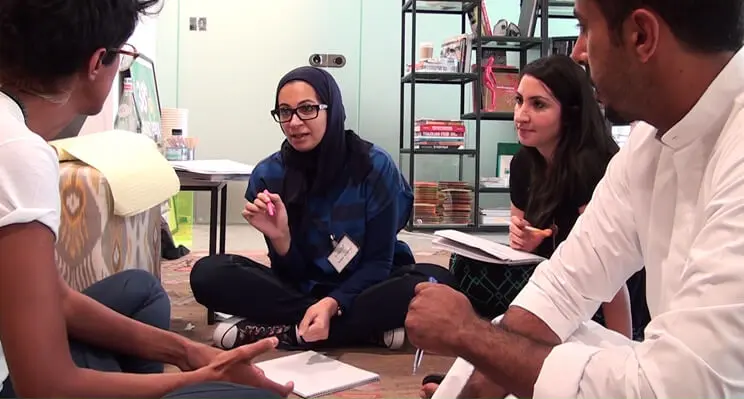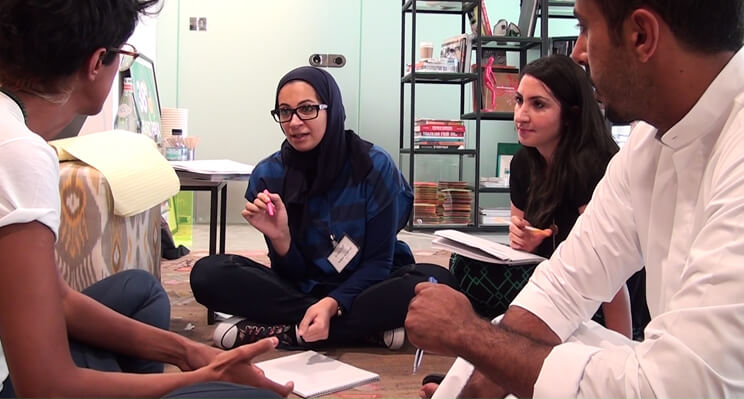 The curriculum is designed to help young people become more involved in their local communities and focuses on four key areas:
critical thinking skills
citizenship
advocacy
media literacy
Using innovative transformational education methodologies such as facilitation, experiential learning, and inquiry-based learning, n-mu offers opportunities for dynamic personal growth for every participant.
"It's about building a community of learning," says Deborah Bicknell, a veteran transformational educator with over twenty years' experience and EF's lead curriculum design and facilitation expert. "When teaching critical thinking, for example, I'm less interested in explaining what I think critical thinking is than in guiding participants through an experience of what it means to think critically," she says, explaining that dynamic learning is more likely to result in a transformative experience for participants.
With this approach, Mr. Alkhonaini and his fellow facilitators use interactive games, exercises, and icebreakers to examine sensitive issues. Groups agree that all viewpoints are valid and that every person in the room has experiences and knowledge worth sharing. Because of the openness of the training sessions, participants are able to discuss topics — such as migrant workers, the difference between nationality and citizenship, and the negative effects of civic apathy — without judgment from their peers. And by having their opinions validated , participants gain confidence in themselves and their ideas.
According to Sheden Willette, MENA Program Manager at EF, this environment encourages people to form deep bonds and allows participants to become less defensive about their ideas and more accepting of alternative viewpoints.
"With this style of learning and sharing, people are empowered and validated in a way that is missing from traditional educational systems in the Middle East," says Ms. Willette. "Allowing youth to follow their own curiosity in a safe space promotes discussion and, eventually, dismantling of stereotypes, biases, and pre-existing judgments."
Inspiring the Next Generation
After completing the ToT, Alkhonaini and his fellow facilitators introduced dozens of young people — Kuwaitis from diverse socioeconomic backgrounds and expatriates of various nationalities — to the concepts and learning styles mentioned above through a series of trainings in English and Arabic. The facilitators are also helping youth channel their new knowledge and passion into action by developing and implementing small-scale community projects.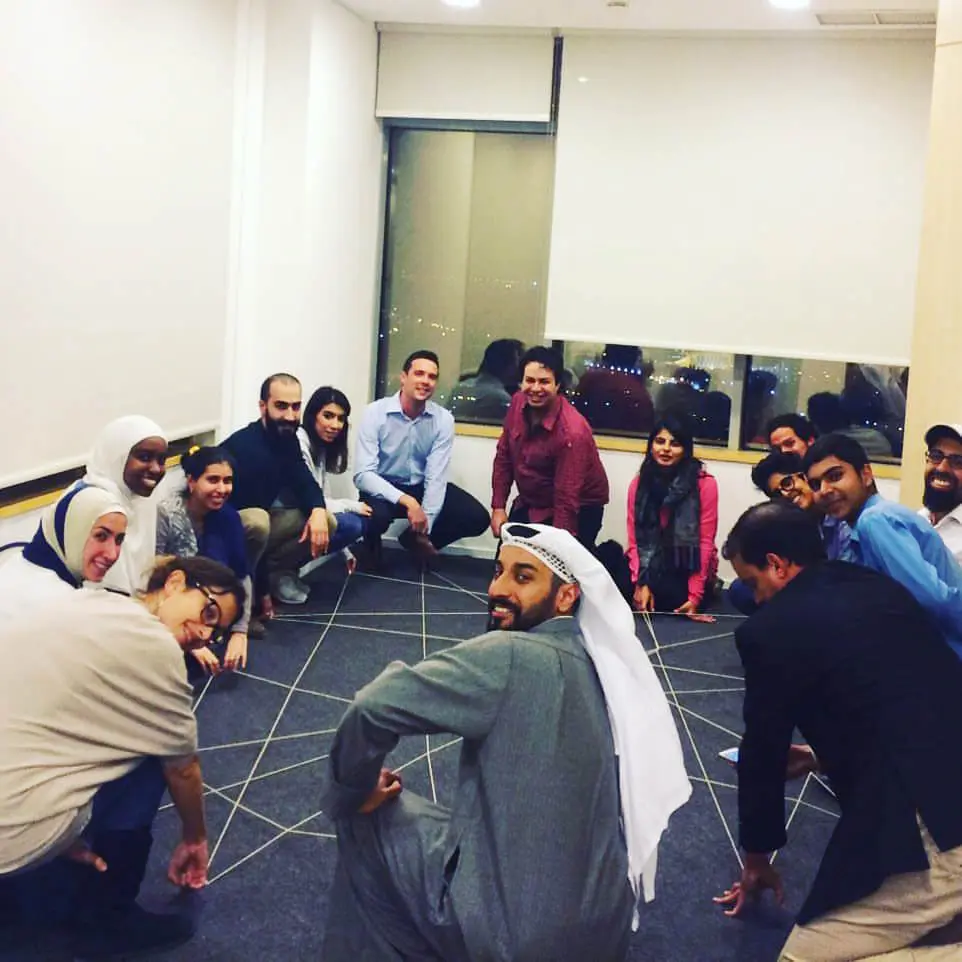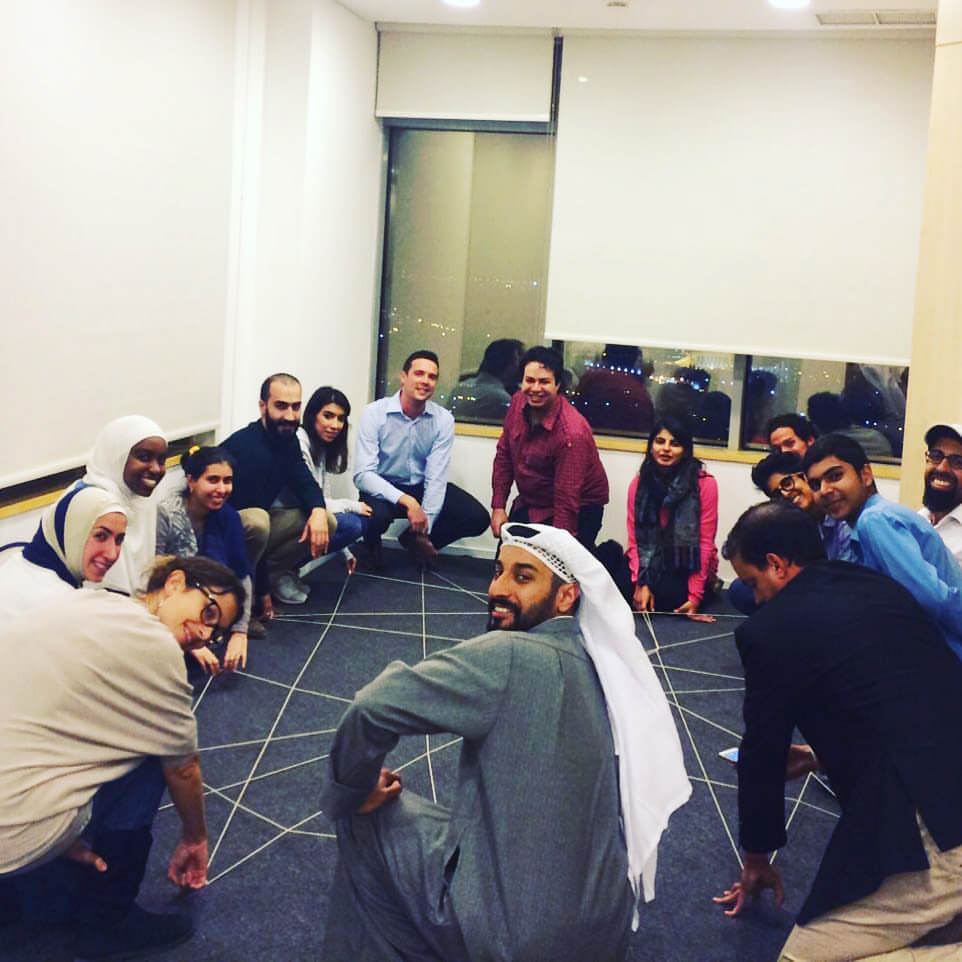 "[The participants] are very excited because this is the first time in Kuwait where there is an actual training program on concepts like critical thinking, advocacy, active citizenship, and media literacy," says Ghadeer Abdallah, former outreach manager at en.v. "These things are not taught in the private sector or in schools. From what I saw, many of the participants wanted to take these concepts that they're learning and pass them onto their friends, students, or other people that they know."
The skills learned in n-mu — namely, self-reflection, listening, empathy, and respect for alternative perspectives — have lifelong applicability.
"Young people will grasp the skills they learned in n-mu, keeping them in the back of their minds," says Mr. Al Khonaini. "Eventually, as the days go by, they will practice some of what they learned, and the concepts will continue to grow in their minds. We are just planting the seed and waiting for the moment when the plants grow."
n-mu in Action
The ToT and youth trainings underscore two important aspects of n-mu: creating an engaged community of youth and building their confidence. It is common for groups of galvanized young people in Kuwait to get together and advocate for a cause, and young social influencers often meet informally. However, according to Ms. Abdallah, their energy soon fades because they lack the skills and long-term support necessary to see their campaigns through. n-mu addresses these problems by creating and strengthening connections within the community and by promoting the personal growth of young people.
Several youth-initiated community projects launched through n-mu are gaining traction. Green Bag Q8 is promoting recycling and distributing reusable bags at local co-ops. Sustainable Youth Q8 is encouraging active lifestyles and recently hosted Kuwait's first free 5K race.
As for Alkhonaini, who continues mentoring n-mu participants, he is excited by the collaboration he is seeing. "I enjoy listening and I enjoy seeing the participants interact with each other," he says. "Many [young people] mentioned how great it felt to express themselves without being interrupted and to actually be listened to and not [be] told their opinions and viewpoints are wrong. I always tell this to my friends, it's not only them, the youth participants that grow; it's also us, the facilitators, who grow together. It's 'n-mu' for them and 'n-mu' for me."
Top: n-mu facilitator Abdullah Al Khonaini closes training with a group selfie.
The project is funded by IREX through its Regional Assistance Program and the U.S. Department of State.