Changing the Face of Online Journalism in Kyrgyzstan
May 3, 2012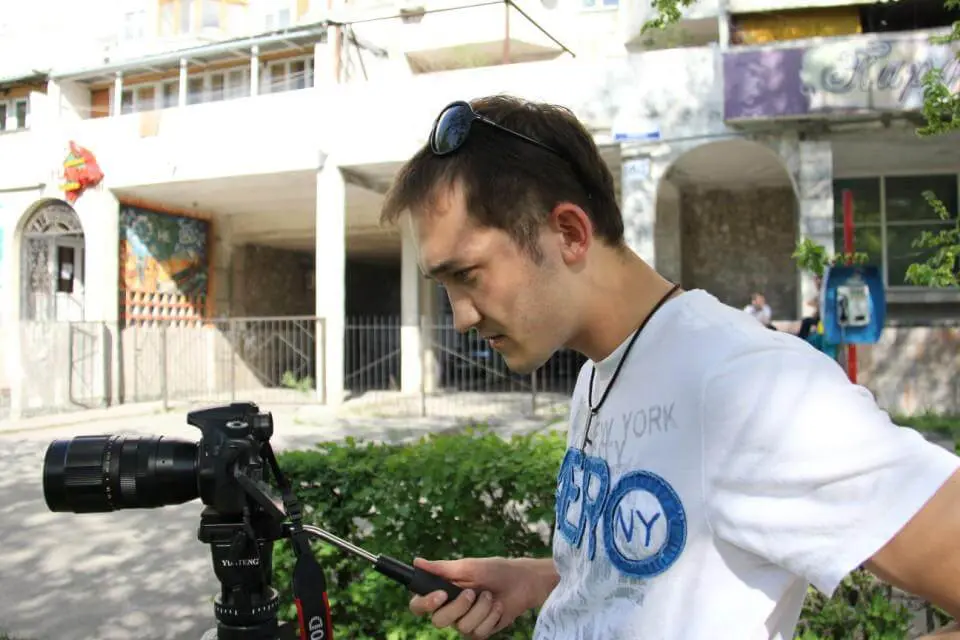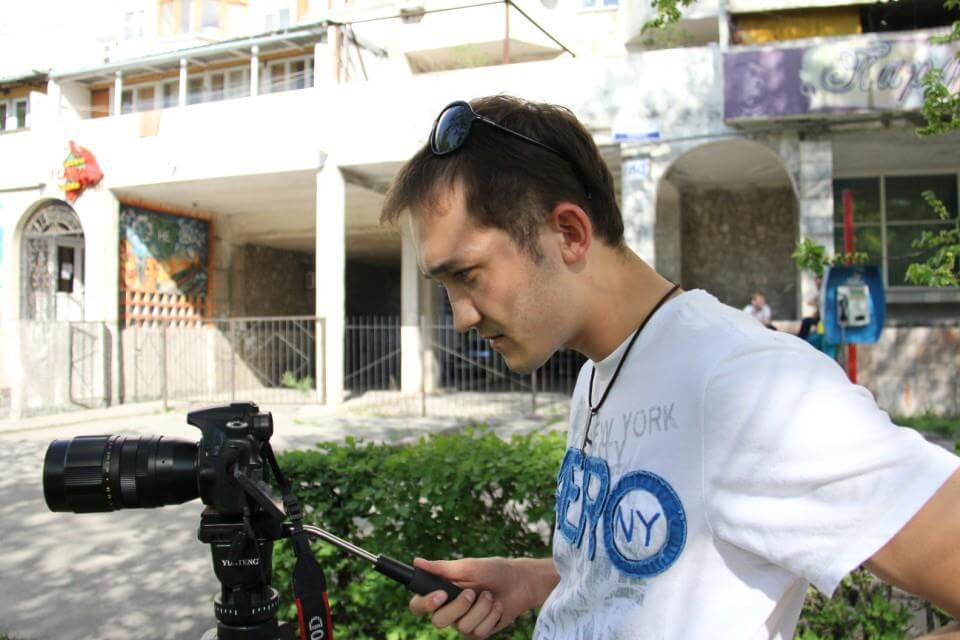 Aspiring Central Asian journalists face steep challenges. In addition to censorship and political interference, many journalists lack the basic skills necessary to produce high-quality stories. Eurasia Foundation's Professional Youth Journalism (PYJ) program, delivered in partnership with local nongovernmental organizations (NGOs) and universities, is helping young journalists surmount these critical problems. The PYJ program has already trained more than 273 young journalists in Kazakhstan, Kyrgyzstan and Tajikistan.
One of these journalists is 21-year-old Ilya Karimdjanov. Ilya was a journalism student in Bishkek, Kyrgyzstan, but he dropped out because the program bore little reality to modern journalism. Central Asian journalism programs typically follow a theory-based educational model that frequently graduates students who have never conducted an interview or reported a story.
"The only thing we were doing in university was listening and listening," stated Ilya. "Most of the teachers don't know what journalism really is."
While the PYJ program compresses its training into three months, Ilya said that he learned more through the short courses than in three years of journalism school.
"After one week of training . . . you begin to interview sources and write real stories," he said.
The PYJ program builds upon the success of Kloop.kg, a web portal and media school in Bishkek that provides both training and a platform for young journalists to publish their work. Operating since 2008, Kloop has quickly distinguished itself as a serious news outlet. A number of Kloop journalists are accredited to cover parliament, and Kloop was one of the few sites in Kyrgyzstan to cover the ethnic violence in 2010. Kloop is now one of the main hosts of blogging platforms in the country. Eurasia Foundation has expanded the Kloop model, establishing similar youth media schools in Almaty, Dushanbe and Osh.
Kloop schools teach practical skills in five modules: newswriting, social media, photography, media ethics and law, and videography. Students apply what they have learned immediately, publishing their work online through the Kloop network. Before an article is published, Kloop's editors review each piece and insist on a minimum of two sources, which is a journalistic standard that most other outlets in the region do not follow.
The increasing popularity of Internet journalism and social media in Kyrgyzstan is changing the nature of journalism in the country, and Kloop graduates have gravitated toward both.
Sabina Reingold, another Kloop graduate, thinks that social media and Internet journalism are beginning to make elected officials more open and accountable to citizens. An increasing number of elected officials in Kyrgyzstan use Twitter and post statements on the micro-blogging platform. Both Sabina and Ilya use Twitter to follow government officials' statements and then use them as a springboard for interviews or to verify quotes.
Young people, especially in Bishkek, are active on social media sites, and often leave comments on Facebook and Twitter in response to elected officials' statements. Even though Kyrgyzstan's elected officials are not known for their responsiveness to citizen demands, they feel obligated to reach out. In a sense, social media is prompting the country's elected officials to engage in more give-and-take with journalists and ordinary citizens.
Akmaral Satinbaeva, a 24-year-old PYJ trainer at the Osh school in southern Kyrgyzstan, sees the spike in Internet journalism in Kyrgyzstan as a positive trend because it allows for immediate feedback from readers and its speed prevents government or opposition party interference with media content before it is published.
"For these reasons, I think trust in Internet journalism is increasing," Akmaral offered.
In addition to training and an opportunity to publish, the PYJ program also helps its students identify internships and opportunities to apply for grants to start their own media outlets. It has placed Kloop graduates in a number of major independent media outlets in Central Asia, including Asia Plus, AKIpress, the Institute for War and Peace Reporting, K-News, Interfax-Kazakhstan and NewEurasia.net. With their practical journalism skills, Kloop graduates are highly sought after. The Osh school recently graduated a second cohort of young journalists, and it has fielded calls from media outlets eagerly requesting introductions to its graduates.
"Even if [our graduates] don't become journalists, we are training young people to be skeptical and evaluate multiple sources," Akmaral said. She sees this as a critically important development, especially in Osh.
In June 2010, when ethnic violence broke out between ethnic Kyrgyz and ethnic Uzbeks in southern Kyrgyzstan, there was little accurate information available and rumors abounded. The violence left approximately 470 dead and hundreds of thousands displaced.
"It was impossible to get timely information from the local mass media," Akmaral noted. "During the June events, social media and internet journalism played a great role by providing real information."
Many young residents of southern Kyrgyzstan accessed blogs and Facebook through their mobile phones to verify what was taking place.
The PYJ program is the first of its kind to target youth for professional journalism training in Central Asia. It fills gaps left open by inadequate university programs and NGOs that train working – and sometimes cynical – journalists. Instead, PYJ is producing a cadre of new journalists who are already transforming journalism in Kyrgyzstan and beyond.
Akmaral Satinbaeva, Ilya Karimdjanov, and Sabina Reingold (left to right), graduates of the Professional Youth Journalism in Central Asia program and now trainers and working journalists in Kyrgyzstan, participated in an Open World Leadership Center professional exchange in Washington, DC as social media experts in March 2012.