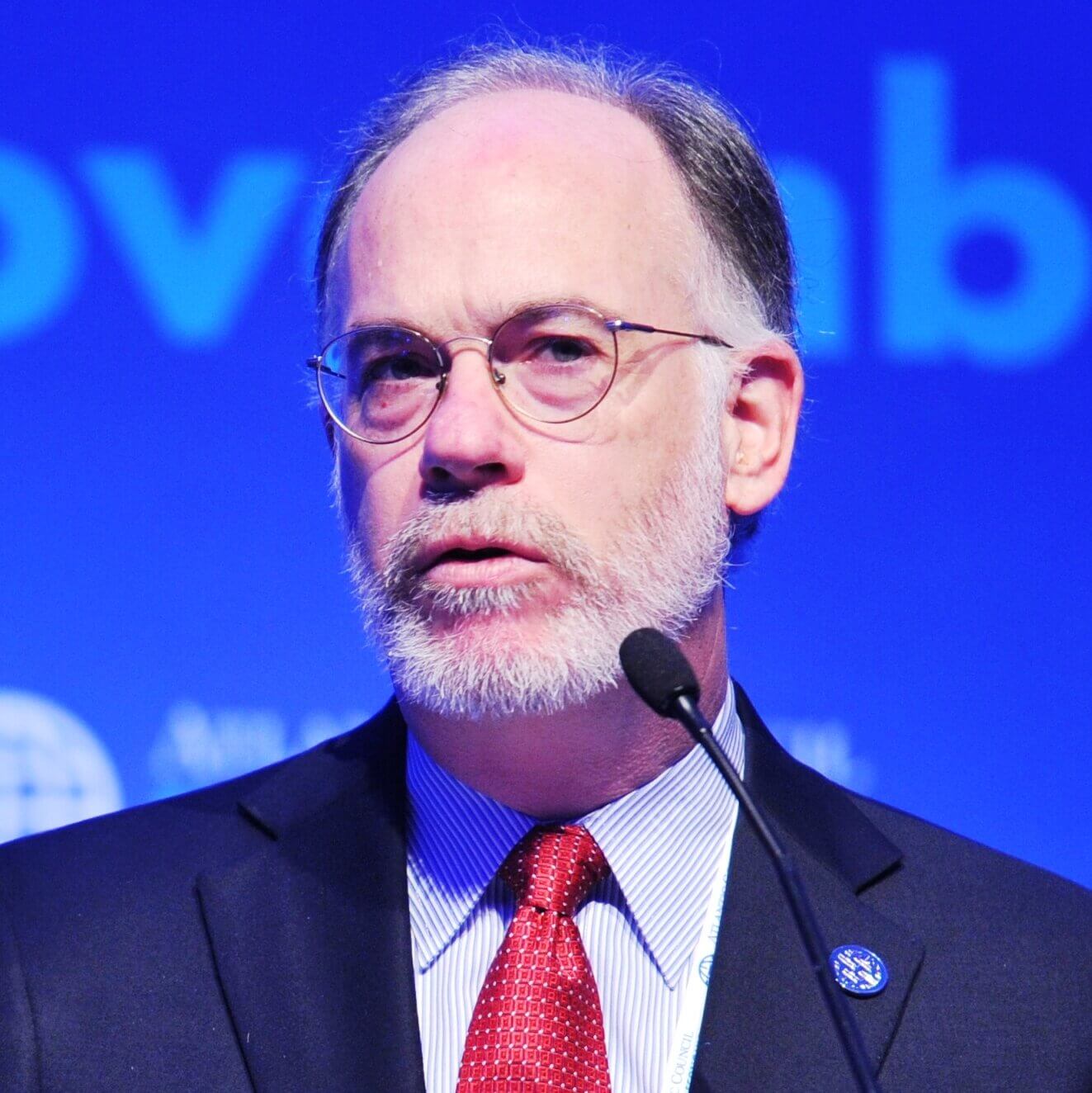 Distinguished Senior Fellow, Atlantic Council; Lecturer, The George Washington University; U.S. Ambassador (retired)
The Honorable Ross Wilson
Ambassador Ross Wilson is a distinguished senior fellow at the Atlantic Council and a visiting lecturer in the Elliott School of International Affairs at the George Washington University.
Over the course of a 30-year career in the U.S. Foreign Service, Ambassador Wilson served as ambassador to Turkey (2005-08) and Azerbaijan (2000-03). He held assignments at the U.S. embassies in Moscow and Prague and at the U.S. consulate general in Melbourne, Australia. In Washington, D.C., he was Principal Deputy to the Ambassador-at-Large and Special Advisor to the Secretary of State for the New Independent States of the former Soviet Union from 1997 to 2000. He also served as Deputy Executive Secretary of the State Department for Secretaries James A. Baker, Lawrence Eagleburger, and Warren Christopher; Chief of Staff to Deputy Secretary of State Robert B. Zoellick; and Chief U.S. Negotiator for the Free Trade Area of the Americas while on detail to the Office of the U.S. Trade Representative. Early in his career, Ambassador Wilson worked in the State Department's offices dealing with the Soviet Union and Egypt.
From 2010 to 2014, Ambassador Wilson served as director of the Atlantic Council's Dinu Patriciu Eurasia Center and organized the Council's annual Energy and Economic Summit in Istanbul.
A native of Minneapolis, Ambassador Wilson received a B.A. from the University of Minnesota and M.A.s from Columbia University and the National War College. He is a recipient of the President's Meritorious Service Award, as well as numerous Department of State awards and honors. He presently serves as Chairman of the Board of the Institute of Turkish Studies and on the boards of directors of the Minnesota International Center and the American Friends of Turkey. He holds memberships in the Academy of American Diplomacy, the American Foreign Service Association, and the Washington Institute of Foreign Affairs, and he is an enrolled member of the Choctaw Nation of Oklahoma.
Ambassador Wilson is married to Margo Squire, formerly a career diplomat with the U.S. Information Agency and State Department. They live in the Minneapolis area.