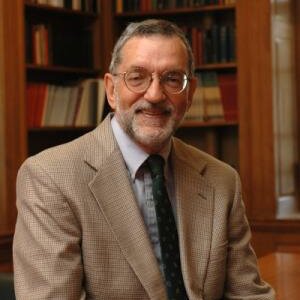 Global Fellow, Kennan Institute, Woodrow Wilson International Center for Scholars; U.S. Ambassador (retired)
The Honorable Kenneth S. Yalowitz
Ambassador Kenneth Yalowitz is a global fellow at the Woodrow Wilson International Center for Scholars. He retired as director of the John Sloan Dickey Center for International Understanding at Dartmouth College in December 2011, after serving in that position for nine years. During his tenure, the Center expanded its student and research programs in war and peace studies, global health, economic development, and Arctic studies; initiated a visiting scholars program; and introduced an international studies minor into the curriculum. He also co-taught two courses: Democracy and Authoritarianism in the Former USSR, and Language and Politics in the South Caucasus.
Ambassador Yalowitz retired from the U.S. Department of State in September 2001, after 36 years as a career diplomat and member of the Senior Foreign Service. He served twice as a U.S. ambassador: to Belarus from 1994 to 1997, and to Georgia from 1998 to 2001. His other overseas assignments included two tours of duty in Moscow, 1975-77 and 1991-93, when the Soviet Union collapsed, The Hague and the U.S. Mission to NATO in Brussels. His domestic assignments included country director for Australia-New Zealand Affairs, deputy director for economics of the Office of Soviet Union Affairs, and Congressional Foreign Affairs Fellow.
Ambassador Yalowitz taught political science at the Industrial College of the Armed Forces. He also served as the area studies chair on the former Soviet Union (1993-94) and dean of the senior seminar (1997-98) at the Foreign Service Institute.
Ambassador Yalowitz has won a variety of awards for conflict prevention and overall diplomatic performance. In 1984, he received a Superior Honor Award for crisis management in the shoot-down of KAL-007. He was chosen for the Ambassador Robert Frasure award for peacemaking and conflict prevention in 2000 for his work to prevent the spillover of the Chechen war into Georgia.
Currently, Ambassador Yalowitz is an adjunct professor of government at Georgetown University and at Stanford in Washington. He has been a visiting fellow at the Woodrow Wilson Foundation, teaching and mentoring at six universities including Washington & Lee, Troy, and Stetson. He has also been a diplomat-in-residence at George Mason and American Universities.
Ambassador Yalowitz is a member of the board of directors of the Eurasia Partnership Foundation and the advisory board for the Vermont Law School International and Comparative Law Program. In 2009, he was invited to join the American Academy of Diplomacy. In 2011 he was elected to membership in the Council on Foreign Relations.
He has authored or co-authored a number of journal articles and op-eds in publications such as The International Herald Tribune, The New York Times, The Washington Post, The Christian Science Monitor, The Boston Globe, McClatchy Tribune News Service, Die Welt, OpenDemocracy, The National Interest, The American Interest, Orbis, Reuters Blog, US News and World Report Blog, CNN Blog and European Voice.
Ambassador Yalowitz completed his undergraduate work at the University of Wisconsin and holds a Russian Institute certificate, M.A., and M.Phil. from Columbia University. He speaks Russian.