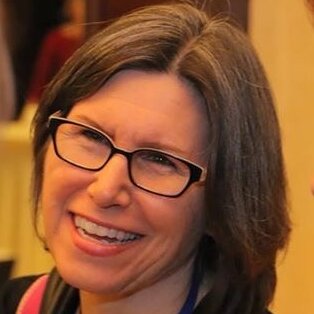 Career Minister, Senior Foreign Service, U.S. Agency for International Development (retired)
Susan Kosinski Fritz
After a thirty-one-year career at the U.S. Agency for International Development, Susan Kosinski Fritz retired as Career Minister in the Senior Foreign Service. She served most of her career in former Soviet Union and Eastern Bloc countries, with a particular focus on the Balkans. Before rising to senior leadership positions, Fritz focused on strengthening democracy and governance and mitigating conflict in countries transitioning from authoritarian rule or from conflict.
Fritz began her USAID career working on Eastern Europe's democratic transition after the fall of the Berlin Wall, overseeing the Agency's local government and public administration programs in that region. She fell in love with the Balkans in 1996 when she went to Bosnia and Herzegovina to serve as USAID's Democracy Office Chief when USAID established a Mission in Sarajevo following the war and signing of the Dayton Peace Agreement. Including Bosnia and Herzegovina, Fritz served twelve years of her career in the Balkans region, as Mission Director in Serbia and Montenegro, Deputy Mission Director in Kosovo, and Regional Democracy Officer in Bulgaria. Her last posting was as Mission Director in Ukraine and Belarus. Earlier in her career, she directed the Democracy and Conflict Mitigation Office for USAID/Central Asia, a regional mission based in Almaty, Kazakhstan covering the five former Soviet Central Asian Republics. In Washington, Fritz served as Acting Assistant Administrator and Senior Deputy Assistant Administrator for Europe and Eurasia. She worked as the Senior Elections Advisor and Elections and Political Process Team Leader in USAID/Washington's Global Democracy Center.
Upon retirement, Fritz received the USAID Administrator's Distinguished Career Service Award, and in 2019 she received a Presidential Meritorious Rank Award.
Prior to joining USAID, Fritz worked at the Robert F. Kennedy Memorial Foundation for three years. She holds a Master of Public Administration degree from American University and a bachelor's in political science from Rutgers University.
Fritz is married to retired USAID Foreign Service Officer, Michael Fritz. They have twins, Kai and Cody, born in 2002.