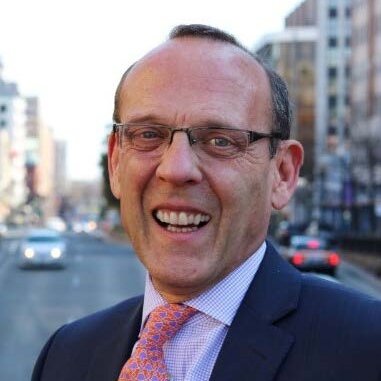 Steve Polo
Steve Polo is the Managing Partner at OPX, a design consultancy in Washington, DC, whose mission is to help good companies work better.
A recognized thought-leader, facilitator, speaker, panelist, and educator, Polo has pioneered a new way of looking at organizations, operations, culture, and performance through the development of the analysis process called the Integrated Operating Environment, or IOE. By combining the practice of design with his new way of thinking, IOE serves to improve business performance and employee engagement by successfully integrating people, tools, and place with business operations and strategy.
With IOE as the cornerstone, Polo and his team have continued to develop unique innovations and products that help their clients work better in new ways. Their most recent innovation is an app called ViumTM that aims to help make employees' work lives easier. Vium helps support culture and manage change by integrating the operational, social, and physical aspects of the workplace with effective communication – all in one single, simple experience. In addition to helping make employees' work lives easier, Polo led an effort to develop a web-based tool called ESPTM for real estate professionals that models the qualitative implications of design decisions in a work environment. This product won an innovation award from the Washington Business Journal in 2017.
Clients who have benefited from Polo's expertise and guidance in strategic planning, integration, and scenario planning include Hogan Lovells, AARP, Hilton Worldwide, ABC News, The U.S. Securities & Exchange Commission, International Food Policy Research Institute, The College Board, the City of Turku (Finland), the National Science Foundation and many others.
Steve Polo is active in community and professional groups, including the Work Better Day, the Economic Club of Washington, the Association for Corporate Growth, and the World Futures Society. He also sits on the corporate/advisory boards of Global Impact, the Conscious Venture Lab, Daedalus Systems, Inc., Smarter DC Challenge, and Jam Longboards, Inc.