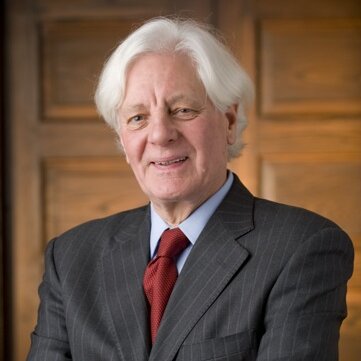 Professor, Philip Merrill College of Journalism, University of Maryland
Kevin Klose
A former editor, and national and foreign correspondent with The Washington Post, Kevin Klose is an award-winning author and worldwide broadcasting executive. After serving as president of National Public Radio from 1998 to 2008, Klose, a tenured professor at the University of Maryland, acted as dean of the Philip Merrill College of Journalism from April 2009 to July 2012. In September 2013, he was named a president and CEO of Radio Free Europe/Radio Liberty.
Prior to joining National Public Radio, Klose served successively as director of U.S. international broadcasting, overseeing the U.S. government's global radio and television news services (1997-98) and president of Radio Free Europe/Radio Liberty (RFE/RL), broadcasting to Central Europe and the former Soviet Union (1994-97). He joined RFE/RL in 1992 as director of Radio Liberty, broadcasting to the former Soviet Union in its national languages. Among his achievements, he relocated RFE/RL from Munich to Prague and helped to devise and implement a strategy to refocus the mission of all U.S.-funded international broadcasting and update operations.
Klose previously was an editor and reporter at The Washington Post for 25 years, serving as city editor, Moscow bureau chief, Midwest correspondent, and deputy national editor.
Klose received a B.A., cum laude, from Harvard College. A former Woodrow Wilson National Fellow, he serves on the board of Independent Sector in Washington, DC. He is the author of Russia and the Russians: Inside the Closed Society, the winner of the Overseas Press Club's "Cornelius Ryan Award" and is a co-author of four other books.