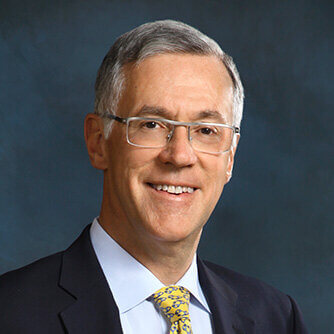 President, Indonesia Energy Corporation
Frank C. Ingriselli
With more than 40 years of experience in the energy industry, Frank Ingriselli is a seasoned leader and entrepreneur with wide-ranging exploration and production experience in diverse geographies, business climates, and political environments. Ingriselli is the President of Indonesia Energy Corporation (NTSE: INDO) a publicly-traded energy company engaged in the exploration and development of strategic, high-growth energy projects in Indonesia. Prior to Indonesia Energy, Ingriselli was the founder, Chairman, and CEO of Pacific Energy Development (PEDEVCO Corp.), a publicly-traded energy company engaged in the acquisition and development of energy assets in the United States.
Prior to Pacific Energy Development, Ingriselli was the founder and CEO of Pacific Asia Petroleum, Inc. (later known as CAMAC Energy Inc.), a publicly-traded energy company with operations in Africa and China. Ingriselli also continues to serve as the president and CEO of Global Venture Investments LLC, an energy consulting firm. Before founding Pacific Asia Petroleum, Ingriselli spent 23 years at Texaco, Inc. in diverse senior executive positions involving E&P, power and gas operations, merger and acquisition activities, pipeline operations, and corporate development.
Ingriselli held the following positions at Texaco: President of Texaco Technology Ventures, President and CEO of the Timan Pechora Company, and President of Texaco International Operations, Inc. Ingriselli also led Texaco's global initiatives in exploration and development in key new countries, including China and Russia. Among Ingriselli's achievements at Texaco was the signing of the first successful international oil contract in China in 1983.
From 2000 to 2006, Ingriselli sat on the board of the Electric Drive Transportation Association (where he was also treasurer) and the Angelino Group. He was also an officer of several subsidiaries of Energy Conversion Devices, Inc., a U.S. public corporation engaged in the development and commercialization of environmental energy technologies. From 2001 to 2006, he was a director and officer of General Energy Technologies, Inc., a "technology facilitator" to the Chinese industry serving the critical need for advanced energy technology and the growing demand for low-cost, high-quality components, and Eletra Ltd, a Brazilian hybrid electric bus developer. Ingriselli is also the founder and executive officer of Brightening Lives Foundation, Inc., a charitable foundation headquartered in San Ramon, California.
Ingriselli graduated from Boston University in 1975 with a B.S. in business administration. He also earned an M.B.A. from New York University in both finance and international finance in 1977 and a J.D. from Fordham University School of Law in 1979.