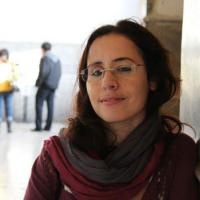 Burcu Becermen
Burcu Becermen is a project coordinator at the Hrant Dink Foundation, where she manages its Turkey-Armenia Program. A professional interpreter, Burcu devotes her time to peace building across closed borders.
Burcu is an alumna of the European Students' Forum (AEGEE), the largest interdisciplinary student association in Europe. At AEGEE, she managed the Turkish-Greek Civic Dialogue, a largescale project financed by the European Commission. The project convened a variety of events in Turkey and Greece that reached 3,000 people between 2002 and 2004.
Burcu was elected to the European Board of Directors of AEGEE in 2004. From Belgium, she served as its European Institutions director and later as president. She monitored international organizations' youth policies and represented the organization externally.