Otunbayeva: Democracy is difficult, messy and chaotic, but it's the only destination
December 18, 2012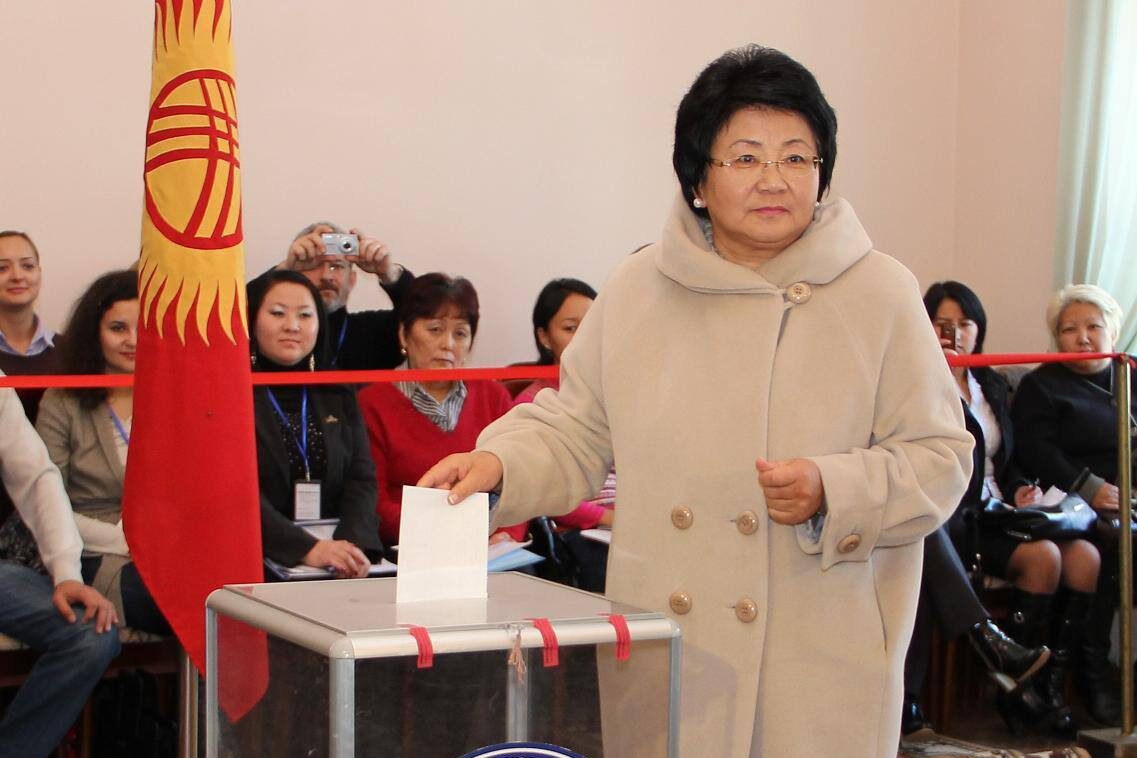 "Nobody wants us to succeed," admitted Roza Otunbayeva, the former interim president of Kyrgyzstan from 2010 to 2011. "But we want to succeed and we will do our best."
In her first visit to the United States since leaving the presidency, the energetic former head of state spoke to a packed ballroom at the Cosmos Club in Washington, DC, on December 13, 2012. There Eurasia Foundation honored President Otunbayeva with the Bill Maynes Award for demonstrating visionary leadership throughout Kyrgyzstan's constitutional transition and providing a lifelong example of public service. Otunbayeva is both the first female head of state in Central Asia and the only leader in the region to have left office voluntarily.
In a free-ranging discussion with Christian Caryl, a Legatum Institute senior fellow and Foreign Policy contributing editor, President Otunbayeva outlined the many challenges that Kyrgyzstan has faced since independence.
"It is difficult to live in a democracy," President Otunbayeva acknowledged. "We have always lived under authoritarian systems, whether our leaders were tsars or khans, and people find the parliamentary system to be chaotic and messy." And yet, "We pulled through and held the [country's] first ever transparent, open, fair elections, recognized by observer missions from the European Union, the Organization for Security and Cooperation in Europe, and the Council of Europe Parliamentary Assembly."
Otunbayeva also observed that democracy is the only option in today's globalized world. "My message and understanding is that democracy is your only destination," Otunbayeva later told TURAN News Agency.
Building harmony among Kyrgyzstan's many ethnic groups is also critical to the country's future. Ethnic violence in June 2010 brought these issues to the forefront, and President Otunbayeva acknowledged that "to repair the souls and social fabric is the most difficult." The best way to heal these scars, she said, is "to bridge people, to make projects that bring women together, that bring youth together, that bring the elderly together. To change the environment, we must say that we are one nation."
Unlike her predecessors, President Otunbayeva stepped down following the presidential elections in October 2011, demonstrating that a democratic transition can occur in Kyrgyzstan and setting a precedent for leaders in the region.
"Especially in my country, where two presidents ran away, bureaucrats who leave positions are either in jail, under investigation, or insurgents. In our part of the world, we don't have the status of 'former' president."
Otunbayeva has nonetheless set out to establish the institution of the former president in Kyrgyzstan. As part of that effort, she continues to support Kyrgyzstan's development through The Roza Otunbayeva Initiative , which she launched in 2011. The foundation's numerous projects promote education, arts, and culture, as well as improved opportunities for women and children. One program, co-initiated by US Secretary of State Hillary Clinton, seeks to improve the skills of female entrepreneurs, and has expanded to include businesswomen from neighboring Uzbekistan and Kazakhstan.
Otunbayeva envisions a future for Kyrgyzstan with even more women in professional life and in parliament. Women are active in many professions in Kyrgyzstan and their level of participation is unique in the region. Of the country's 5,000 NGOs, most are run by women, the number of female journalists continues to grow, and almost a quarter of the country's parliament is female. But Otunbayeva is not satisfied and would like to see the number of women in parliament reach parity.
"I feel that we have an obligation and duty to work with young women," Otunbayeva told Central Eurasia Standard . "The progress within the country depends very much on their [choices]. If a woman is [handicapped socially and economically], then her daughter will be handicapped economically, socially and so on."