Lisa Coll Chosen as New President of Eurasia Foundation
October 29, 2018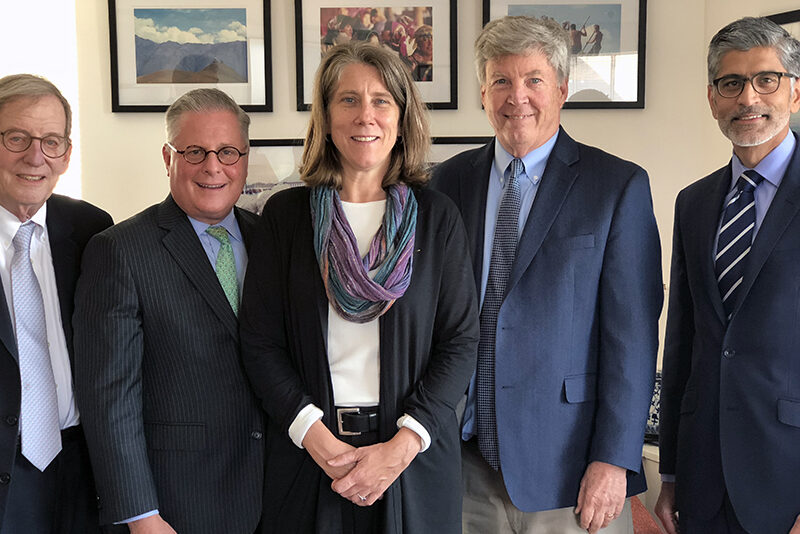 Eurasia Foundation's board of trustees has voted to appoint the Foundation's vice president, Lisa Coll, as its new president.
Ms. Coll takes over leadership after the retirement of President Horton Beebe-Center, who served in the role for 12 years.
"Eurasia Foundation is fortunate to have a person of Lisa's intelligence, tenacity, and experience to lead the outstanding staff of Eurasia Foundation as it advances the United States' mission to engage citizens of the nations of Eurasia and the Middle East," said Chairman of the Board William Courtney.
Ms. Coll will celebrate her 20th anniversary with the Foundation in 2019. She joined the Foundation as its Tashkent-based Central Asia director, where she oversaw a grants program in Tajikistan, Turkmenistan, and Uzbekistan. Since returning to the home office in 2001, Ms. Coll has fulfilled a number of pioneering roles, including guiding the localization of the Foundation's offices across the region and spearheading the development of the Capacity Mapping Assessment tool, an organizational assessment method custom-built for the Eurasia Foundation Network Partners. She is a member of the board of trustees of the East Europe Foundation in Moldova.
"Lisa is the perfect person to lead Eurasia Foundation at this stage in its development," noted retiring President Horton Beebe-Center. "She has deep experience operating programs in the field, has led every department of the Foundation at one time another, and understands its strengths and promise better than anyone. Eurasia Foundation is in excellent hands with Lisa."
Prior to joining Eurasia Foundation, Ms. Coll spent four years in Russia helping to lead multiple development projects, including an electricity sector reform project implemented by the International Finance Corporation and a program to strengthen health-care civil society organizations across the Russian Federation. She holds a master's in comparative and regional studies of Russia and Central Eurasia from American University's School of International Service and a bachelor's from the University of Michigan in Russian language and literature.