Introducing Eurasia Foundation's 2014-2015 Young Professionals Network
September 17, 2014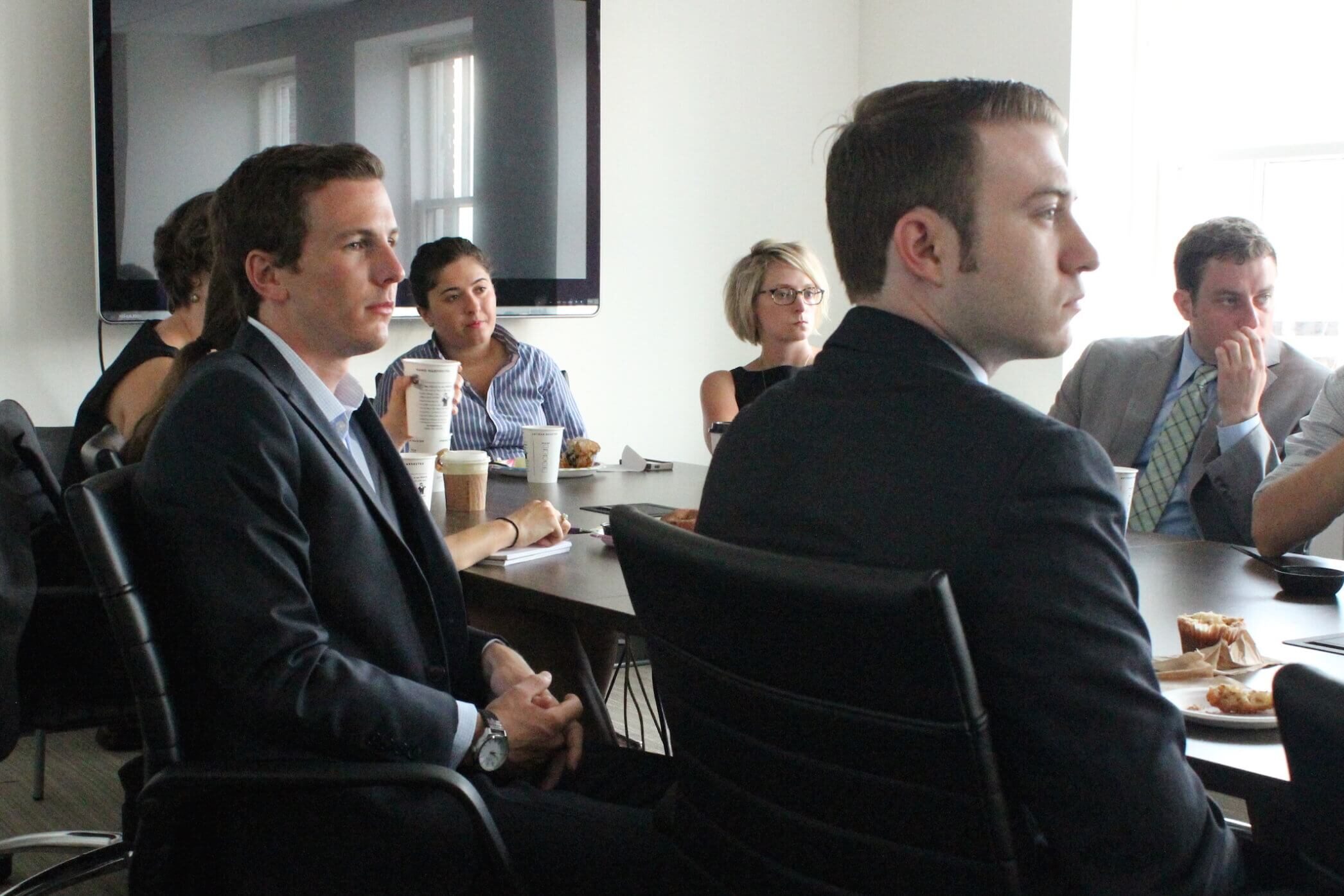 Eurasia Foundation is proud to announce the 2014-2015 class of the Young Professionals Network. YPN is part of Eurasia Foundation's efforts to cultivate the next generation of professionals working on the Eurasia region. This class includes a diverse group of 30 outstanding participants from a variety of backgrounds in government, non-profits, the private sector, and academia.
The Young Professionals Network was created to offer an opportunity for young professionals in Washington to engage in thoughtful conversations on developments in the Eurasia region and hear from policy experts and experienced practitioners.
The 2014-2015 Young Professionals Network:
Dillorom Abdulloeva, Tashabbus
Bret Barrowman, George Washington University
Nicholas Bian, World Bank Group
Risa Chubinsky, Georgetown
Elizaveta Egorova, Niccolo M Strategic Communications Agency
Matthew Fargo, CRDF Global
Sarah Frese, US-Kazakhstan Business Association
Jennifer Ginsburg, Arms Control Association
Olivia Goldstein, American Councils for International Education
Brice Jordan, Georgetown
Claire Kaiser, University of Pennsylvania
Maryna Kavaleuskaya, Harvard Law School Graduate
Lawrence Kay, World Bank
Erica Lally, SAIS
Darejani Markozashvili, Embassy of Georgia
Peter Marzalik, George Washington University
Judith Mazdra, Open Society Foundations
David Meyer, Department of State
Jared Nourse, International Research and Exchanges Board
Ilyana Ovshieva, General Dynamics
Oleg Shakirov, SAIS
Yevhen Shulha, George Washington University
Maria Smith, National Nuclear Security Administration
Emre Tuncalp, Sidar Global Advisors
Evhenia Viatchaninova, World Bank
Zach Whitlin, Eurasia Group
Aynabat Yaylymova, ARCA
Amanda Zeidan, Georgetown
John VanGavree, George Washington University
---
About the program: The Young Professionals Network is one element of the Sarah Carey Program, which also consists of an annual award and a symposium. Sarah Carey was the long serving chair of Eurasia Foundation's board of trustees. Her connection to the Eurasia region spanned more than 50 years, and she was an indispensable advisor to policymakers and young people interested in the region. The Sarah Carey Program is financed entirely by private donations.