Informal Justice in Kyrgyzstan and Tajikistan
May 15, 2012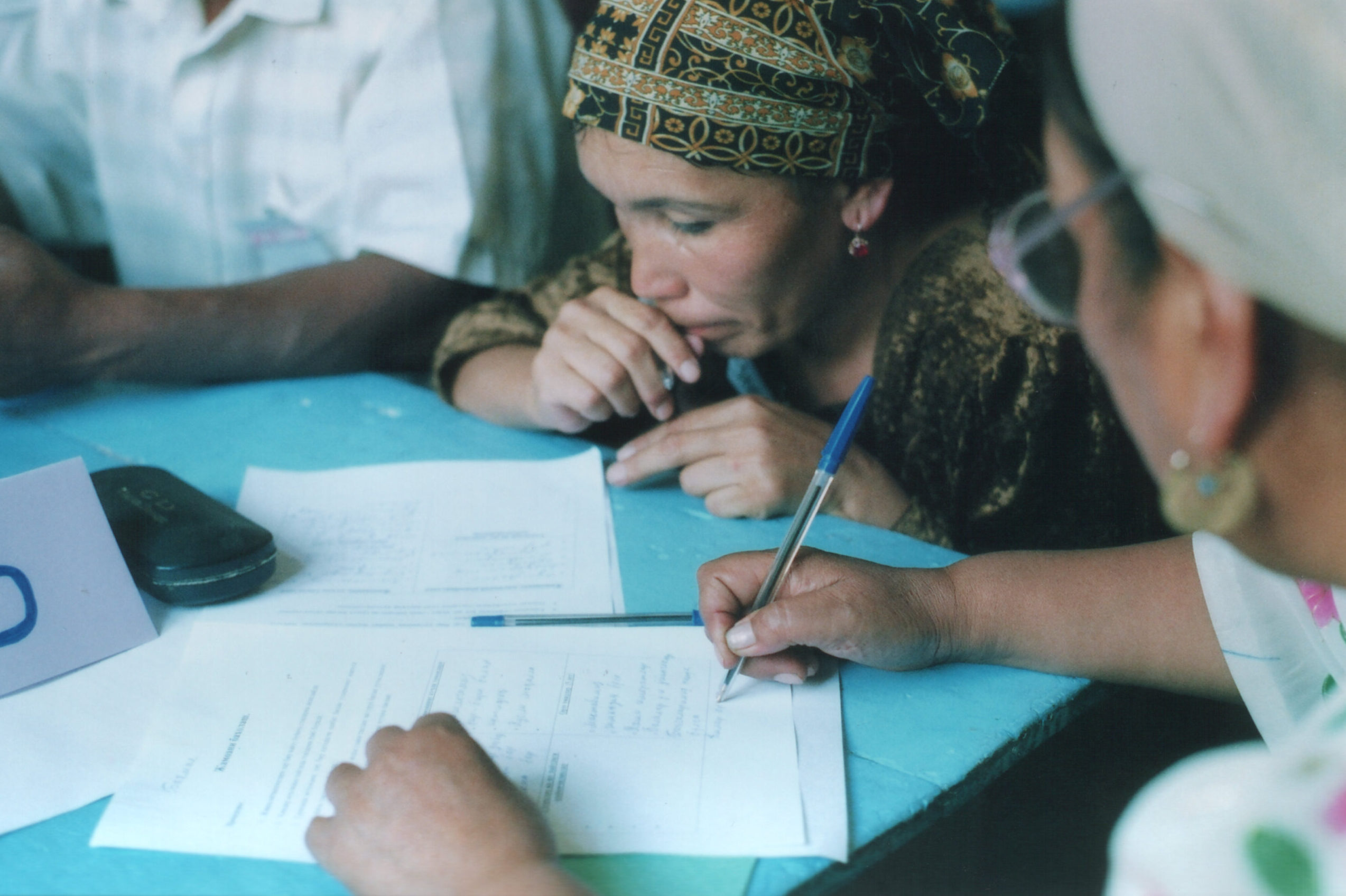 Eurasia Foundation and the Central Asia Program present
Informal Justice in Kyrgyzstan and Tajikistan
Speaker: Azita Ranjbar, author of "The Declining Use of Aksakal Courts in Kyrgyzstan" and "Informal Justice in Tajikistan"
Respondent: Dr. Eric McGlinchey, George Mason University
Friday, May 25, 2012
9:30 to 11:00 a.m.
George Washington University
1957 E Street, NW, Lindner Commons, 6th floor
What role does informal justice play in resolving conflict in Kyrgyzstan and Tajikistan? Is there an inverse relationship between the use of informal justice mechanisms and properly functioning state institutions?
In Kyrgyzstan, aksakal courts (courts of elders) are village-level institutions responsible for resolving community-level disputes, although they are increasingly described as largely obsolete and only used in villages to resolve small disputes. Their authority to resolve cases is gradually diminishing; most aksakal courts surveyed received less than ten cases last year.
In Tajikistan, informal leaders, usually imams, often play a contradictory role: they often act as arbitrators and mitigate conflict within their communities and yet they oversee practices that can violate individual rights and contravene Tajik law, such as officiating marriages and divorces outside of state institutions. In recent years, the authority of informal leaders has increased because of the government's inability to provide much needed social services, including fair and equal access to justice.
Azita Ranjbar spent a year in Tajikistan as a Fulbright Fellow and two months in Kyrgyzstan interviewing ordinary citizens on the role that informal justice plays in daily life. As an International Research and Exchanges Board research fellow, she carried out research on legal and economic challenges facing the families of migrant workers in Tajikistan. As a Senior Program Specialist at the U.S. Institute of Peace, she worked on rule of law initiatives and peacebuilding programs in Afghanistan and Pakistan. She previously conducted research in Afghanistan as a research assistant with Dartmouth College and the Afghan Women Judges Association in Kabul.
Eric McGlinchey is an associate professor of government and politics at George Mason University and an associate in the Central Asia Program at The George Washington University. He received his Ph.D. from Princeton University in 2003. Dr. McGlinchey's areas of research include comparative politics, Central Asian regime change, political Islam, and the effects of Information Communication Technology on state and society. He is the author of Chaos, Violence, Dynasty: Politics and Islam in Central Asia.
Relevant Publications:
Kyrgyzstan: Justice Elusive for Kidnapped Brides
The Declining Use of Aksakal Courts in Kyrgyzstan
Informal Justice in Tajikistan
About the Central Asia Program
The Central Asia Program is a non-partisan initiative funded by the Elliott School's Project Initiation Fund at The George Washington University. It is hosted by the Institute for European, Russian and Eurasian Studies, a leading institution for post-Communist studies that is already host to the Program on New Approaches to Research and Security in Eurasia (PONARS Eurasia) and the GW Cold War Group.
Central Asia Program | The Institute for European, Russian, and Eurasian Studies
1957 E Street, N.W., Suite 412 | Washington, D.C. 20052
Phone: 202-994-6340 | Email: [email protected]