Eurasia Foundation Hosts Fourth Annual Regional Forum to Combat Trafficking in Persons in Central Asia
October 7, 2021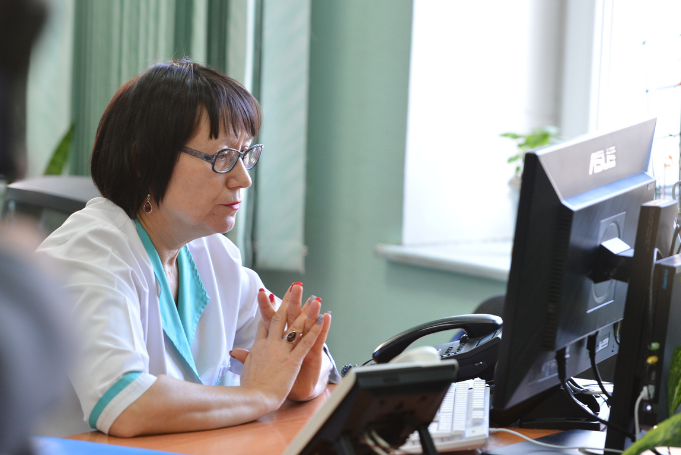 On October 6 and 7, 2021, Eurasia Foundation (EF) hosted the fourth annual Regional Forum to Combat Trafficking in Persons in Central Asia. This forum unites diverse stakeholders across Central Asia and Russia to discuss prevailing regional trends in trafficking in persons and improve knowledge sharing around this cross-border issue.
The virtual forum included members of the International Network Against Trafficking in Human Beings in Central Asia and Russia, an EF-supported coalition of civil society organizations (CSOs). Representatives from the governments of Kazakhstan, the Kyrgyz Republic, and Uzbekistan also joined the discussions.
A sharp uptick in internet reliance during the COVID-19 pandemic has dramatically altered trafficking recruitment tactics, as traffickers increasingly target victims through social media platforms and other websites. For CSOs and governments to counteract these rapidly evolving strategies, platforms for regional collaboration and knowledge sharing are more critical than ever.
"Trafficking in persons is a transnational issue that demands a collaborative response," says EF's Mekhribon Abdullaeva. "The yearly forum is a vital platform for the stakeholders across Central Asia to share information, engage in specific working groups, lead dialogue, and advocate for better practices and policies on trafficking issues through one unified voice."
Chane Corp, the representative of the U.S. Department of State Office to Monitor and Combat Trafficking in Persons, highlighted the importance of this network and recognized the tremendous efforts of each organization in his opening remarks. Mekhribon Abdullaeva, EF project manager, and Nodira Karimova, Istiqbolli Avlod director, also delivered opening speeches.
This year's online forum focused on three themes: new trends and challenges in human trafficking, the role of state policy in combatting exploitation, and the ongoing activities of the International Network. Participants unpacked these topics more deeply in smaller sessions. One session examined difficulties in victim identification and possible solutions; another considered how to provide psychological support to vulnerable migrants.
Participants put new ideas into practice in moderated breakout rooms, defining their objectives for the coming year through participatory learning activities. To cap off the forum, participants joined small group discussions to identify the next steps for the year ahead.