Eurasia Foundation Honors Senators Nunn and Lugar at 2013 Gala Dinner
May 9, 2013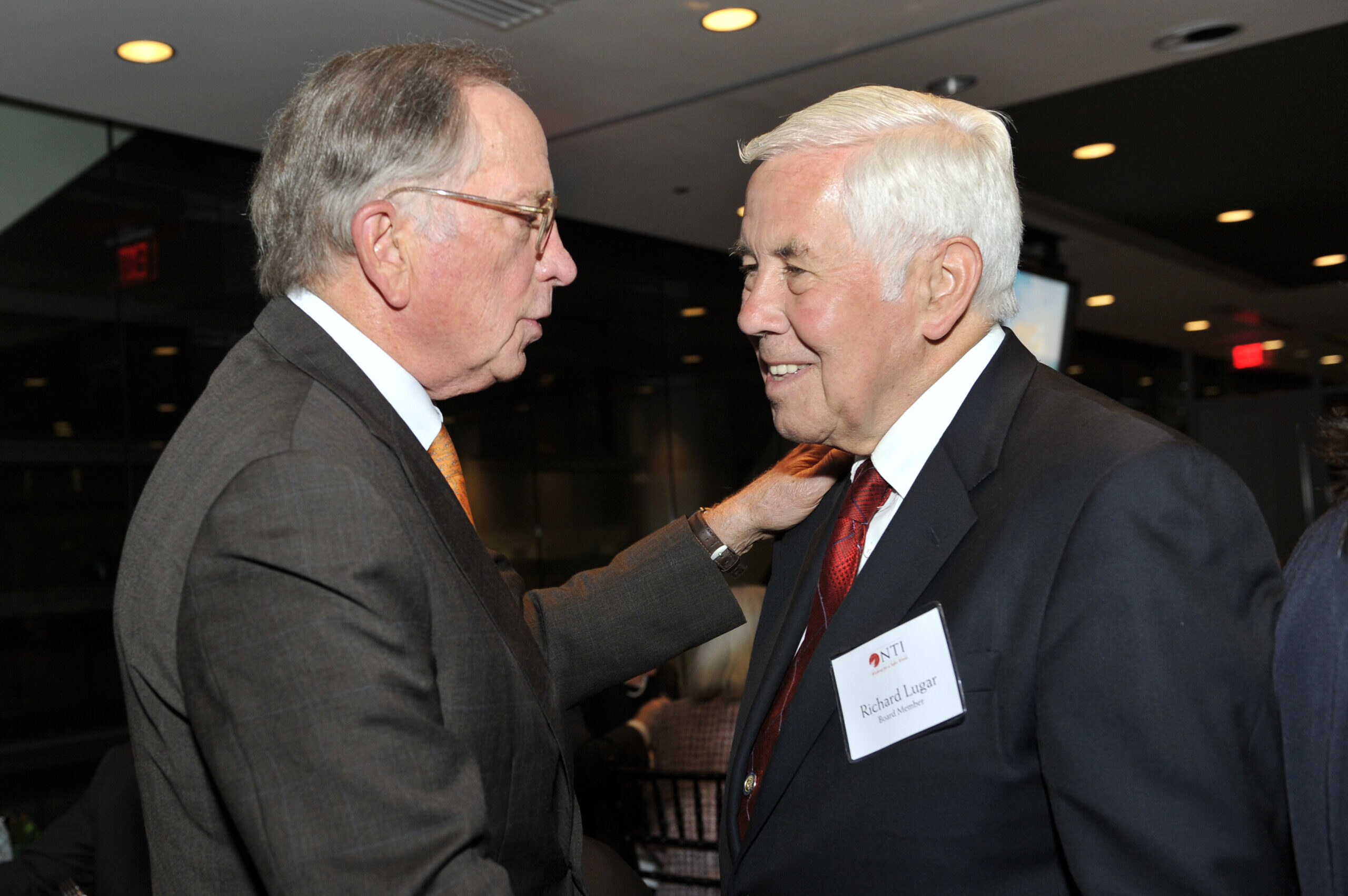 Eurasia Foundation honored Richard Lugar and Sam Nunn with the 2013 Sarah Carey Award on May 9 for their visionary efforts to reduce the risk of nuclear catastrophe around the world. Richard Lugar is a former U.S. senator from Indiana and the state's longest serving senator. Sam Nunn is a former U.S. senator from Georgia and the chief executive officer of the Nuclear Threat Initiative.
"The world is safer and freedom is more widespread because of the determined efforts and wise judgment of [Richard Lugar]," Madeleine Albright, former U.S. Secretary of State, said.
Following the collapse of the Soviet Union, Senators Nunn and Lugar established the Nunn-Lugar Cooperative Threat Reduction Program, better known as Nunn-Lugar, an international framework to decrease stockpiles of nuclear weapons. Thanks to their leadership, Nunn-Lugar gained bipartisan support in Congress and went on to provide funding and technical expertise to the former Soviet states.
"Making the world a safer place is an aspiration many people have. Sam Nunn and Richard Lugar actually have done something about it," Eurasia Foundation President Horton Beebe-Center said.
Nunn-Lugar has directly led to the dismantling of 7,610 nuclear warheads, 908 intercontinental ballistic missiles, 906 nuclear air-to-surface missiles, and many other weapons of mass destruction. Ukraine, Belarus and Kazakhstan are free of nuclear weapons as a result.
"[Lugar's] legislation to safeguard nuclear materials in the former Soviet Union stopped a potential nightmare from becoming reality," Albright said.
Albright presented the Sarah Carey Award to Lugar, who accepted it on behalf of both recipients at Eurasia Foundation's 20th anniversary gala. The award presentation took place at the Willard Hotel in Washington, DC. Robert Zoellick, president of the World Bank from 2007 to 2012, delivered the keynote address.
The Sarah Carey Award recognizes individuals who have notably advanced civil society in the Eurasia region through the practice of diplomacy, law, or business.