EF's President on Eurasia Foundation's 25 Years of Operations
July 24, 2018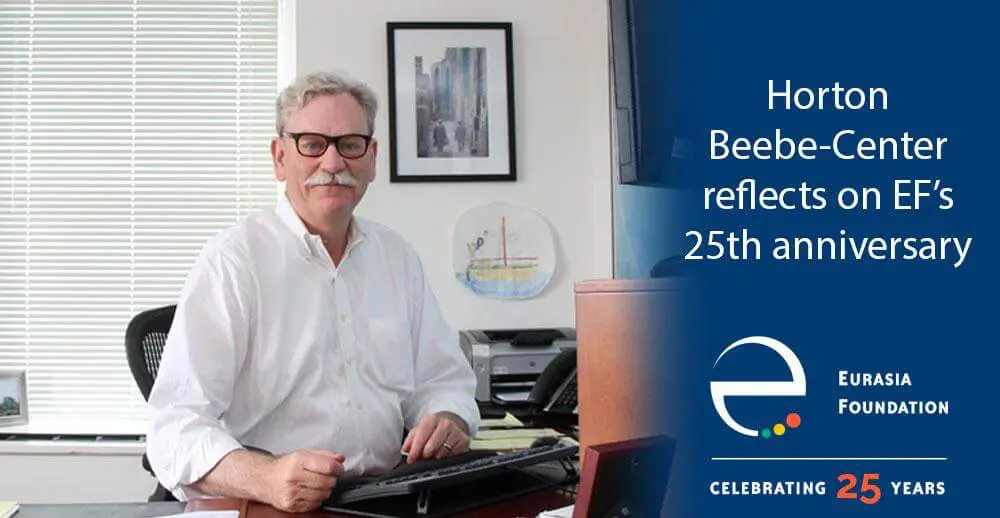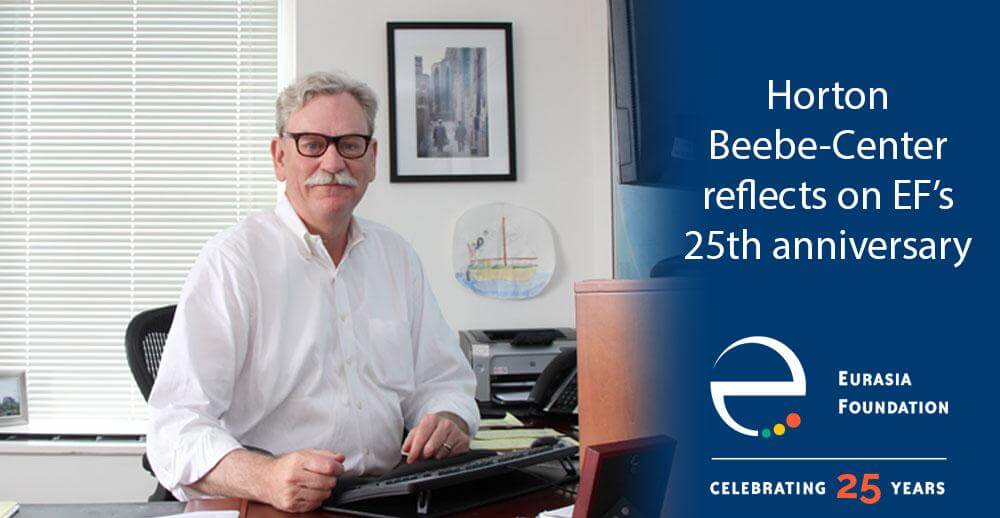 How do you establish a grantmaking foundation in the former Soviet Union? That is the question a small group of us at Eurasia Foundation faced in the summer of 1993, less than two years after the Soviet flag over the Kremlin was lowered for the last time.
As EF's first field officer, I was tasked with establishing offices that were to operate programs promoting prosperity and stability throughout the newly independent states emerging from the fallen empire. The idea was to deliver financing, in the form of small grants, directly to local organizations tackling transition and development challenges in their own communities.
Some in Washington said it couldn't be done. "They'll steal the money!" they exclaimed. "The banking system can't handle electronic transactions; you'll have to work in cash, and you'll be robbed!" was another typical response. Some were more optimistic, like the six of us comprising the EF staff in the summer of 1993. We had all studied or worked in the Soviet Union and saw that the new nations of Eurasia were quickly adapting old systems and creating new ones even faster. We knew that former Soviet banks could handle wire transfers and that we would not have to operate on a cash basis. We knew that through advertisements in newspapers, hundreds of Peace Corps volunteers fanned out across the region, and academic and advocacy networks, we could quickly roll out EF's nascent programs and soon broaden their reach. Most important, we knew that innumerable honest, capable citizens throughout the region were committed to improving their own lives and the lives of others in their communities.
I arrived in Moscow on September 1, 1993, with a laptop computer, a credit card, and a tone generator. (In the pre-smartphone world, a tone generator — held against the mouthpiece of an analog telephone — sent signals across a copper wire that connected modems to computer servers, whereby one had access to email. The World Wide Web was still in its infancy at this point.) Within a month of my arrival in Moscow, some members of the Russian legislature attempted a coup. President Boris Yeltsin suppressed it by mobilizing army units to shell the parliament building. I can still recall the windows rattling and the floor of my apartment trembling as a detachment of tanks rumbled down Tverskaya Street in the middle of the night en route to laying siege to the parliament building.
Despite the turmoil, by December Eurasia Foundation had a regional office in Kyiv (led by Greta Bull) that was operating grant programs in Ukraine, Belarus, and Moldova. From our small Moscow office, we established two additional branches in Russia – in the Volga River city of Saratov (led by Igor Bobrovsky) and in the Russian Far East city of Vladivostok (led by Glen Lockwood). In Central Asia, Fred Smith opened a regional office in Tashkent, Uzbekistan, and by 1995 Laurens Ayvazian was in the Caucasus standing up programs in Armenia, Azerbaijan, and Georgia.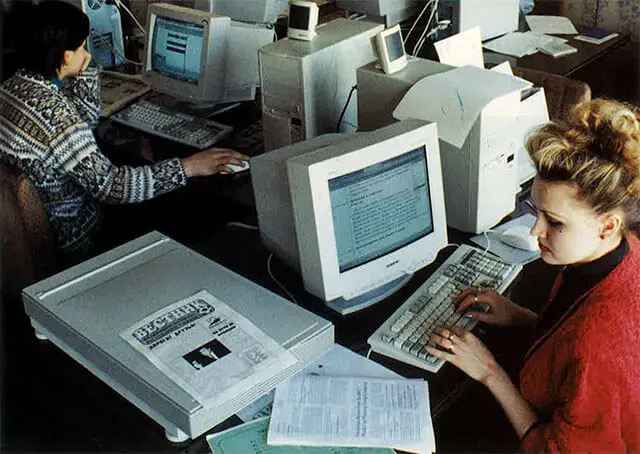 Uzbek journalists receive electronic communications training based on a grant from Eurasia Foundation, 1996
Our mission had two basic objectives: 1) deliver financial and technical resources to forward-thinking people to help transform their ideas into reality, and 2) demonstrate that an accountable and effective small grants program was feasible in this rapidly evolving part of the world. As I headed to the field for the first time, the parting words from my boss, Rocky Staples, rang in my ears: "Don't make mistakes!" Well, I can't say we made no mistakes, but with great support from our headquarters in Washington, D.C., and more than our fair share of good luck, Eurasia Foundation was ultimately able to deliver about $400 million in U.S. government funds via more than 10,000 grants to support projects in all twelve nations that once comprised the Soviet Union. In the process, Eurasia Foundation was there at the creation of pioneering institutions that advance media freedom, advocate for the rights of people with disabilities, offer Internet access, provide economics education, and develop small businesses — just to name a few. Many of these organizations still operate in the region today, as do the nine institutions, in every part of Eurasia, that comprise the Eurasia Foundation Network.
Looking back after 25 years, it is clear that our optimism in those wild days of the early 1990s – particularly with respect to the tempo of change and its one-way trajectory – was not always borne out. Some nations advanced socially and politically with great speed, only to crash economically and retreat from progressive policies. Others flourished economically while governments maintained a tight rein on their people. Overall, the region today is highly diverse with some societies ranking among the world's most business-friendly or most open governments and others inhabiting the bottom of lists measuring social development or standard of living. But one thread running through all of these societies today is the same one Eurasia Foundation detected from the very beginning: each country in the region has a healthy supply of capable citizens committed to realizing their full potential and transforming their societies.